Heartland Gems in Singapore's South
---
The south side of Singapore might be known for bougie rooftop bars and marinas like Keppel Bay but it's actually got a whole lot more to offer than that. If you dive deeper, you'll discover a slew of hidden gems tucked away in unassuming HDB estates. 
For a change of scenery, we've specially curated a list of 10 heartland gems in the South side of Singapore for you to suss out. From affordable Michelin food to a quirky plant boutique, here's what you can expect to find. 
---
1. Yong Huat Upholstery – One of the oldest businesses in Tiong Bahru
---
It's easy to dismiss Yong Huat Upholstery when you're surrounded by many trendy cafes in the Tiong Bahru Estate. However, look closer and you'll discover one of the oldest businesses in the area. This hole-in-the-wall-looking shop has been providing upholstery repair services for over fifty years. Whether it's a chair, sofa or bed, Yong Huat Upholstery is a one-stop shop for your furniture fixing needs. For example, you can get your bedroom chair with cushion fixed for about $150 – this costs way less than some of the good-quality armchairs you'll find online.
Mr Tay Meow Quee founded Yong Huat in 1969, and has been in the upholstery business ever since.
Image credit: @likklepictures
So, if you're a habitual upcycler or just someone looking to preserve an expensive piece of furniture you own, you can pay Yong Huat a visit to inject those dated pieces with a new lease of life instead of tossing them out!
Address: 60 Seng Poh Lane, Singapore 160060
Opening Hours: Mon – Sat 9.30AM-6.30PM (Closed on Sundays)
Telephone: 6223 7659
---
2. Patissier Woo – Artisanal pastries & gelato
---
Image credit: Patissier Woo
IG-worthy cafes and bakeries are the talk of the town these days and bonus points if they're located in the heartlands. Fortunately, those in the South can get their fill of yummy and affordable pastries here at Patissier Woo. 
Image credit: @bengchuen
From generously filled Goma Choux pastries ($13.80/four pieces) to decadent Lemon Tarts ($8/slice), this quaint bakery provides various types of french pastries and gelato to satisfy your dessert cravings. Not to mention, they also do bespoke pastries and customised dessert tables for events like weddings.
Address: 4 Everton Park,  #01-44, Singapore 080004
Opening Hours: Wed – Sun 8.30AM-4.30PM (Closed on Mondays and Tuesdays)
Telephone: 9631 0150
---
3. 5-Star Dim Sum – Pocket-friendly hawker centre dim sum by Michelin chef
---
Image credit: @happykellymom
While the days of having dim sum as a post-clubbing meal again might seem distant, we can still indulge in some Michelin-worthy dim sum at 5-Star Dim Sum in the meantime. 
Image credit: @rontreechan
Owned by chef Yiu Wah Tai – someone who has worked in notable places like the Shangri-La Hotel, this food joint serves up numerous dishes to quell our dim sum craves. With nosh ranging from Fresh Prawn Cheong Fan ($4) to Egg Tarts ($3.50/three pieces), we're spoilt for choice when it comes to Cantonese food. And the best part is that they're all sold at wallet-friendly prices. 
With over thirty menu items on offer, do ask the staff for recommendations if you can't decide what to order.
Address: 158 Mei Ling Street, #01-74, Singapore 140158
Opening Hours: 7AM-9PM, Daily
Telephone: 9631 0150
---
4. Tiong Hin Cycle – Wide range of specialised mountain bikes
---
Image credit: Tiong Hin Cycle
Exploring various cycling routes in Singapore is the rage these days so it's no surprise to see people turning to mountain biking as well. Whether you're just starting out or simply two-tired of your current two-wheeler, Tiong Hin Cycle has all your mountain-biking needs covered.
With over 30 years of expertise in this area, this mountain bike specialty store provides anything spanning from individual bicycle parts to cycling apparel and accessories. It's even got bikes for different abilities – from beginner ones to Tour De France-level contraptions, so no excuses why you can't try out mountain-biking.
Address: 163 Bukit Merah Central, #02-3607, Singapore 150163
Opening Hours: Mon – Sat 1PM-7PM (Closed on Sundays)
Telephone: 6273 4583
---
5. Tumbleweed Plants – Quirky neighbourhood plants store
---
Image credit: Tumbleweed Plants
Filled with calming shades of green throughout the store, Tumbleweed Plants provides a temporary respite from city life within its premises. 

Image credit: Tumbleweed Plants
Between quirky planters such as the Misfits handmade ceramic pots ($60) and unique plants like the Aglaonema Red Stardust ($40), this shop offers exclusive pieces you won't find even in larger, more popular plant shops. 
So, zhng your home with a myriad of easy-care indoor plants and accessories available. After all, if there's one thing IG-influencers with chio feeds have taught us, it's that houseplants work well to level up one's home aesthetics. 
Address: 55 Tiong Bahru Road, #01-02, Singapore 160055
Opening hours: Tue – Fri 10AM-8PM | Sat & Sun 10AM-7PM
Telephone: 9639 1914
---
6. Danger Close Beverage Co. – Hawker stall selling Nitro cold brews & gourmet teas
---
Image credit: @lailimjiu
With its impressive range of craft beers and gourmet teas, Danger Close Beverage Company is one hawker joint that'll have you feeling like you've just stumbled upon treasure. Whether you're a tea or coffee person, check out Danger Close Beverage Company for some gourmet bevs. 
On top of craft beers, you'll find drinks such as the Abyss Nitro Cold Brew ($4.50) and gourmet teas like Lady Grey ($4.50) on tap. If you're keeping off alcohol, you can still enjoy a pint with your friends – just the sparkling tea and non-alcoholic kind. 
Address: 120 Bukit Merah Lane 1, #01-05, Alexandra Village Food Centre Singapore, Singapore 150120
Opening hours: Tue – Sun 12PM-2.30PM & 5.30PM – 9.30PM (Closed on Mondays, CNY & Christian Public Holidays)
Telephone: 9435 9194
Danger Close Beverage Co. website
---
7. Bud Of Joy – Bakery with vegan, gluten-free and organic options
---

Image credit: Bud Of Joy 
If you think eating healthy or going vegan means being confined to a lifelong diet of just fruits and veggies, think again. Bud of Joy is a little gem of a bakery in the hood of Macpherson which proves that adopting healthier diets doesn't necessarily mean compromising on taste and flavour. 
Using whole grains and organic ingredients, this bakehouse dishes out a bunch of yummy items, ranging from a savoury Organic Vegan Mushroom Sourdough Pizza ($19.80/10-inch pizza) to Artisan Organic Cacao Hazelnut Spread ($23.50/180G bottle).

Image credit: Bud of Joy
Better yet, it's also got a myriad of organic and vegan goodies like the CNY Organic Gluten-Free and Vegan Pineapple Tarts ($58) for you to enjoy this coming CNY. So, don't go breaking those new year resolutions to eat healthier just yet. 
Address: 71 Circuit Road, #01-31, Singapore 370071
Opening hours: Tues – Sat 12PM-5PM (Closed on Sundays, Mondays and Public Holidays)
Telephone: 6748 7687
---
8. Zisha Arts Gallery – Authentic teapots from China
---
Image credit: World Orgs
Ask any tea connoisseur, and they'll tell you that the type of tea pots one uses to brew their tea makes all the difference in the world. Enter Zisha Art Gallery – a store specialising in Zisha teapots from Yixing, China. The teapots carried in store are supposedly designed to retain the flavour and aroma of tea leaves – particularly for Puer Tea, Oolong Tea and Green Tea. 
Image credit: @zishaartgallery
Teapot sales aside, this store also offers other services such as tea pot gilding, priming, mending and appraisal services. So, if you know anyone who's into tea brewing, this gallery-cum-shop might be right up their alley. 
Address: 231 Bain Street, #02-09, Bras Basah Complex, Singapore 180231
Opening hours: Wed – Mon 1PM-6PM (Closed on Tuesdays)
Telephone: 6337 5582
---
9. Gemstory – Crystal-specialty store
---
Image credit: Gemstory
If you have ever patronised one of those pop-up stores selling gemstone jewelry around areas like Bugis or Wisma, chances are you've seen at least one crystal-item sold by Gemstory. At the flagship Gemstory store in Bras Basah Complex, you'll find a smorgasbord of items ranging from crystal display decor like the Hexagon Display Holder with Dumortierite ($56) to various bracelets (From $68).

Image credit: @singingxinying
No worries if you're overwhelmed by the large variety of gems available because consultation services on matters such as the usage of crystals for healing are provided at the boutique store too.
Address: 231 Bain St, #01-73, Bras Basah Complex 180231
Opening hours: Mon – Fri 11AM-7PM | Sat & Sun 11AM-6PM
Telephone: 9366 8836
---
10. Minus Degree Singapore – Artisan gelato and waffles
---
Image credit: Minus Degree Singapore
The best part of living in a country with summer all year round is that you have the perfect excuse to eat ice cream all year round too. At Minus Degree Singapore, you can cool down from the sweltering heat by indulging in gourmet gelato (From $3.60/scoop) and waffles (From $5). There's a wide range of unique flavours available to try, ranging from Apple Strudel to dairy-free Yuzu Lemon Rose Lychee. 
Seasonal ice cream flavours monthly are available as well, with current flavours of the month being CNY-inspired ones such as Jasmine Matcha Sea Salt Cream Cheese, Pu'er Milk Tea Dark Chocolate sorbet and Mandarin Orange sorbet.
Check them out in person but don't worry if you're unable to. Minus Degree Singapore offers islandwide delivery so you can simply order online to avoid any fomo. 
Address: 46 Sims Place, #01-197, Singapore 380046
Opening hours: 12PM-10PM, Daily
Minus Degree Singapore website
---
Bonus: Trésor De La Vie – Thrift store with mid to high-end finds
---
Image credit: Google image capture
With the green movement taking the world by storm, buying second hand clothes instead of brand new ones has been hailed as one of the key ways for people to go green. And there's no place better to do so than at thrift stores popping up on our little red dot. Check out Trésor De La Vie – an upscale thrift shop that opened during the pandemic.  
Regardless of budget, you'll probably still be able to snag pieces from mid-high end brands like Coach and Nike. Plus, they'll be heavily discounted. 
Alternatively, if you have pre-loved clothing that are still in great condition, you can donate them here as well.  
Address: 77 Indus Road, #01-509, Indus Garden, Singapore 160077
Opening hours: Mon – Fri 11AM-8PM | Sat 11AM-6PM (Closed on Sundays)
Telephone: 90403848
---
Exploring the South with Heartlands Festival
---
While going to atas restaurants and bars are nice, patronising these places repeatedly can get pretty spenny. To ease the pressure on your bank account, why not take the time to rediscover your local heartland neighbourhood? 
With the inaugural Heartlands Festival happening from now till 18th February 2022, it's the ideal time to jio your loved ones along and explore the hidden gems our heartlands have to offer. There is plenty to see and do in the South side of Singapore, from yummy nosh to eat to heartland trails and tours. 
At the same time, there are plenty of rewards up for grabs. Foodies can join in the Ultimate Food Challenge and stand to win up to $800 NETS FlashPay card. 
Meanwhile, those who love to shop can also enter the Shop Your Hearts Out competition, where shoppers compete to see whose spending comes closest to the prescribed $80. The winner gets to keep their purchases on top of a $100 NETS FlashPay card and other prizes worth up to $380 – talk about a shopaholic's dream!
Plus, for every $10 spent at heartland food stalls or shops, you'll get a chance to enter the Heartlands Festival Lucky Draw with grand prizes worth up to $3,388. Weekly winners are posted on their website and Instagram page, @heyheartlands, so be sure to follow and stay up to date.
---
This post was brought to you by Heartlands Festival.
Cover image adapted from: Gemstory,  Bud of Joy, Tumbleweed Plants, Tiong Hin Cycle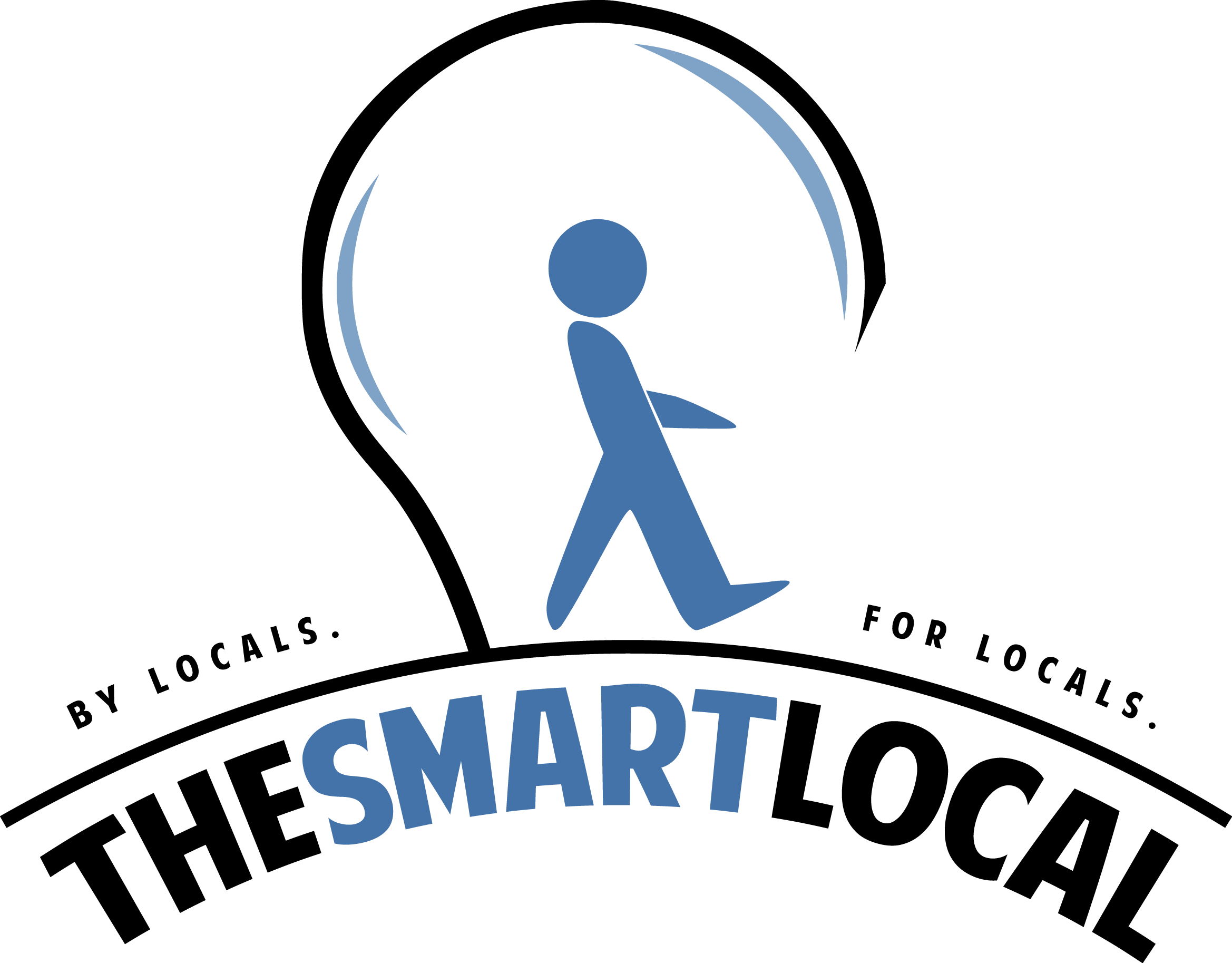 Drop us your email so you won't miss the latest news.