Unique rooftop bars in Singapore
Image credit: @littlelionyj
You can't deny that bars are great for catching up with your friends, but when you're looking for something a tad more special, rooftop bars have it all – from the chill alfresco setting along with sweeping views of Singapore's skyline.
Bars like Loof and 1-Altitude certainly deserve their claim to rooftop bar fame, but there's a whole lotta other obscure ones out there. Here are 10 unique rooftop bars that are perched on shophouses, boutique hotels, and heritage buildings that are equally as Instagrammable – with fairy lights, teepee huts, and even secret entrances.
1. Bar Canary – poolside bar with boozy popsicles
Image credit: @chloe_0208
Bar Canary is a poolside bar on the fourth floor of Grand Park Orchard that gets how unforgiving Singapore's weather is.
Image credit: @wearetfwb
Thank your lucky stars that Bar Canary's signature drink – the Boozy Pop ($18) – is made from ice-cold popsicles. It comes in refreshing flavours like Acai Pomegranate, which has a chocolate popsicle with a splash of rum and brandy, and Coconut Lemongrass, which has an icy coconut popsicle with Malibu rum.
Image credit: @chloe_0208
The dress code here is poolside casual and you can walk around barefoot, so kick off those killer heels and relax.
Address: 270 Orchard Road, Grand Park Orchard, Singapore, 238857
Opening hours: Sun to Thurs: 12PM – 1AM, Sat to Sun: 12PM – 2AM
Telephone: 6603 8855
2. Southbridge Bar – glitzy oyster bar with happy hour deals
Image credit: @m_kalinchenkova
One of the classiest on this list – Southbridge Bar has all the glitz you'd expect from a rooftop bar in a Hollywood movie. Come during dusk, when the backdrop of Marina Bay Sands and Boat Quay will be framed against the glowy tones of a sunset.
Image credit: @southbridgesg
It's always a pleasant surprise when Happy Hour isn't just for drinks, and that's why we're super pleased that Southbridge Bar includes oysters in their promotion. Between 5PM to 8PM on weekdays, their Signature Oysters go at $20 (U.P. $24) per half dozen. For drinks, try the Southern Belle ($18) which is loaded with wild berries and chamomile-infused whisky, and stirred with strawberry, caramel, and lemon.
Address: 80 Boat Quay, Level 5, Singapore, 049868
Opening hours: Sun to Mon: 5PM – 12AM
Telephone: 6877 6965
3. Lucky Bar – secret bar along a back alley in Holland Village
Image credit: @polkaheartlove
You've probably walked right by Lucky Bar without even knowing, during one of your late night food hunts at Holland Village. It's part of the more familiar-sounding Full of Luck Club which does modern Chinese dishes – such as char siew, dim sum, and hor fun. But first things first: getting there.
Image credit: @szuehann
After entering the secluded back alley behind Full of Luck Club, climb up a flight of stairs, and you'll find yourself in an indoor space lit with purple neon lights. Make a beeline for the picturesque open-air seating area that's breezy and draped in vines.
Image credit: @luckybar.sg
One of their more unique drinks is the Dragon's Breath ($20), a mix of whiskey, goji berries, and wintermelon syrup. Those who are craving something light and floral can try Jubilee ($22), which combines white wine with umeshu.
Address: 243 Holland Avenue, Singapore, 278977
Opening hours: Tues to Sun: 6PM – 12AM (Closed on Sundays)
Telephone: 9648 7712
4. Prelude Rooftop Bar – with American fare and waterfront views of Marina Bay 
Image credit: @rachelgxr
For a bar that sits on top of the 1919 Waterboat House, you'll immediately think that they solely serve fancy plates – in other words, overpriced bar grub. Well, we're glad to tell you otherwise. The all-American fare at Prelude Rooftop Bar – including handmade pizza and mini burgers –  is super casual and is made for sharing between large groups.
Image credit: @mx_he
As you soak in the waterfront views of the Marina Bay area, sip on one of their summery cocktails. You won't regret trying the Afternoon Delight ($18), which is earl grey-infused shochu with a splash of yuzu.
Address: 3 Fullerton Road, The Waterboathouse, #03-01, Singapore, 049215
Opening hours: Mon to Thurs: 5PM – 12AM, Fri to Sat: 5PM – 2AM (Closed on Sundays)
Telephone: 6538 9038
5. Aria Roof Bar – Sicilian street food in a nook draped with fairy lights 
Image credit: @ariaroofbar
Many restaurants can claim to have authentic food but we hear that at Aria Roof Bar, cocktails are made with old-school family recipes. They take classic cocktails like the mojito and spin them into something completely new, like the Nicoletta ($19), which has Caribbean white rum, citrus, and homemade pistachio and rosemary syrup.
Image credit: @julsie_juls
Address: 33 Erskine Road, The Scarlet Hotel, Singapore, 069333
Opening hours: Mon to Sat: 5PM – 12AM (Closed on Sundays)
Telephone: 6836 4647
6. Lin Rooftop Bar – modern Asian bar with unusual fusion cocktails
Image credit: @pearlietbt
True to its name, Lin Rooftop Bar – short for Shu Lin which is "forest" in Mandarin – is a leafy space with stylishly crisscrossed bamboo poles at the entrance. Although it's on top of Link Hotel, it almost feels like you've made a trip back to ancient China. Besides dangly fairy lights, there's a massive terracotta warrior standing guard and colourful Peranakan stools.
Image credit: @mybohemianlife
Their signature Asian Cocktails are reasonably priced at $16 each. Try the vodka-based Spirited Away, which is infused with strawberry liqueur, or Rustic Sky, an unusual sour plum mix.
Address: 50 Tiong Bahru Road, Singapore, 168733
Opening hours: Mon to Sat: 5PM – 1AM (Closed on Sundays)
Telephone: 9487 4290
7. Sum Yi Tai – conservation shophouse with private karaoke room
Image credit: @wehungryblog
We've all watched a few 80s Hong Kong movies that are rife with triad life. Like any other Donnie Yen movie, Sum Yi Tai shares the same surreal old Hong Kong vibes that'll give you a blast from the past. This crimson-lit space is complete with Chinese rattan screens and huge dragon motifs.
Image credit: @acumentalist
Besides premium whiskies and wine, their rooftop bar has a signature Dragon's Cocktail range. Try the Golden Dragon ($19) which comes with gin, lemon, and sugars.
There's a steady stream of Cantopop tunes being played, but don't worry as there will also be modern tracks. There's even a private karaoke room if you want to channel your inner Cantopop star. The karaoke room is by reservation only, and is open every day except Sunday.
Address: 25 Boon Tat Street, Singapore, 069622
Opening hours: Mon to Fri: 11:30AM – 2:30PM, 5PM – 1AM, Sun: 5PM – 1AM
Telephone: 6221 3665
8. Zsofi Tapas Bar – free Spanish tapas with every alcoholic drink ordered
Image credit: @adrinaong
When we think of Little India, our minds jump to Mustafa Centre and our favourite Indian eateries. But you'd be surprised to know that the area is also home to Zsofi Tapas Bar, a little Spanish joint. It's a simple, no-frills space where you can relax with a glass or two of sangria – red or white, you decide.
Image credit: @novielyy
The best part is: for every alcoholic drink or mocktail, you get a free serve of Tapas of your choice. You can choose from items like Patatas Bravas or Chilli Buffalo Wings. Drinks start from $8 for a Tiger Beer.
Address: 68 Dunlop Street, Singapore, 209396
Opening hours: Mon to Thurs: 5PM – 1AM, Fri: 5PM – 12AM, Sat: 12AM – 2PM, 5PM – 12AM, Sun: 12AM – 2PM, 5PM – 11PM
Telephone: 6297 5875
---
9. Tiger's Milk – Latin American bar overlooking Ann Siang Hill's shophouses
---
Image credit: @dtcyitma
Can't say that we've had much experience with Peruvian food in Singapore, but we can tell you that their cocktails are a must try. At Tiger's Milk, there's an entire section of drinks menu dedicated to pisco – the Peruvian version of brandy.
Image credit: @jb_like_johorbahru
Try a Pisco Sour ($18) which is their take on a Whiskey Sour, and while you're basking under the city lights, it's easy to lean back and forget that you're in the heart of the CBD.
Address: 28 Ann Siang Road, Singapore, 069708
Opening hours: Mon to Sat: 5PM – 12AM (Closed on Sundays)
Telephone: 6808 2183
---
10. Mr Stork – teepee huts atop the spanking new Andaz Singapore Hotel
---
Image credit: @jojo.tl
Mr Stork is a rooftop bar that hasn't gone fully mainstream just yet. And if you're wondering about its name – storks are said bring good luck when they nest on top of buildings.
Here, you can sit cross legged with a cocktail in hand in one of their 10 teepee huts. Sip away at their signature Rhubarb ($16), made with rhubarb puree, strawberry and lemon juice, and sparkling wine – topped off with a shot of vodka.
Image credit: @dea_be
Mr Stork's already perfect for a cosy date night but here's another bonus: it's perched on the 39th level of the new Andaz hotel, with 360 degree views of Kampong Glam.
Address: Level 39, Andaz Singapore, 5 Fraser Street, Singapore, 189354
Opening hours: Sun to Thurs: 5PM – 12AM, Fri to Sat: 5PM – 1AM
Telephone: 6408 1234
---
Unconventional rooftop bars in Singapore
---
When you're ready for your next round of drinks, try one of these unique rooftop bars instead of your usual Friday night drinking haunt.
There're plenty of fairy lights to go around, and you'll be loving the fresh air and cool night breeze. And well, there'll be much-coveted rooftop views – 'nuff said.
More guides to bars and clubs in Singapore: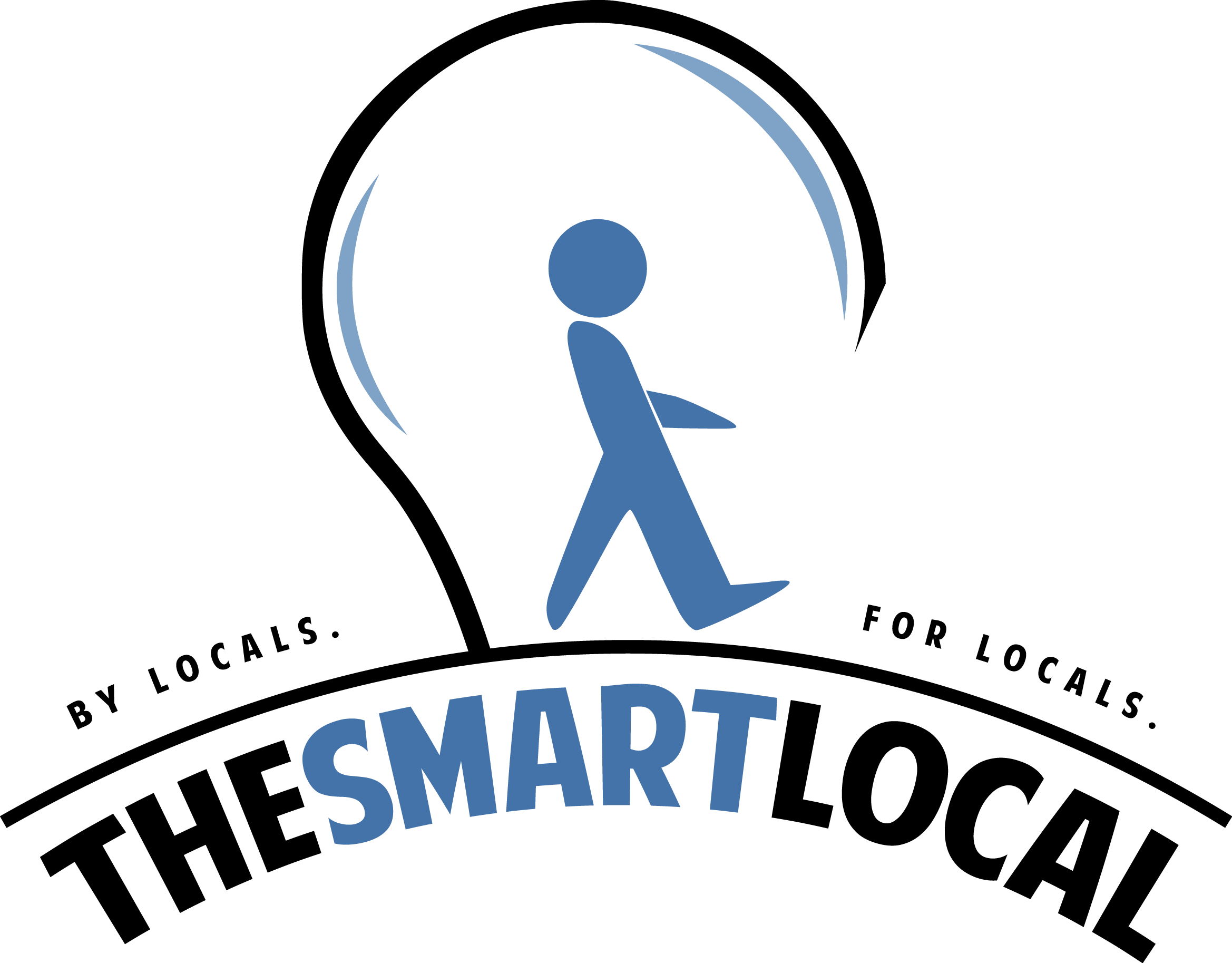 Drop us your email so you won't miss the latest news.