Affordable things to do in Kuantan
Image adapted from: @dexhwe10
When it comes to affordable getaways, most Singaporeans immediately think of a staycation or a trip to JB. The furthest you'd travel may be to KL – but even going there for a 2 day trip can be a little pricey.
Though Malaysia is a popular getaway choice, there are still many places there that are relatively unexplored. One of these places is Kuantan, a hidden gem that takes the same amount of time as a trip from Pasir Ris to Tuas. We also found tickets as low as $42 for a one-way trip! Here are 10 things to do if your total getaway budget is less than $300!
– ACTIVITIES –
1. Stay in a capsule hotel at the Time Capsule Retreat
Image credit: Fadza And Nina Travel
Instead of camping in a tent, take things up a notch at the Time Capsule Retreat and spend the night in a concrete cylinder pipe. Here, you'll enjoy all the "me-time" you'll need at only RM139 (~S$45.97)/ night.
From the outside, the capsules do seem a little odd right smack in the middle of the Pahang rainforest, but the interior is comfortable and minimalist with a queen-size bed, air con, curtains, and WiFi.
The Parallel Discovery Cabins
Image credit: Time Capsule Retreat
If you're the kind to feel claustrophobic, stay in the Parallel Cabins – the world's first rectangular glass retreat. At RM498 (~S$166.47)/ night, the cabins come with a deck and a private jacuzzi, as well as a full length glass window that gives you a 180-degree view of the outdoors!
The view from the inside
Image credit: Time Capsule Retreat
Address: Sungai Lembing, 26200 Sungai Lembing, Pahang, Malaysia
Opening Hours: 10AM-7PM, Daily
Telephone: 013-963-8888
Website
2. Catch the perpetual rainbow at Rainbow Waterfall
Image credit: @joe.thatsme
At Sungai Lembing, what's waiting at the end of the rainbow isn't a pot of gold – but a reflection of the rainbow itself against a hidden waterfall. Everyday, this mesmerizing phenomena happens at Rainbow Waterfall – also known as Air Terjun Pelangi -between 9AM-10AM, when the sun is still low.
Tip: Avoid heading down during the monsoon season, as the rain would affect your chances of seeing the rainbow.
Image credit: Leslie Png
To get here, you need to book a tour at RM50 (~S$16.57), where you'll be taken on a 1 hour four-wheeler ride before crossing a river on foot. Rubber shoes are available for rent at RM3 (~S$0.99) if you don't want your shoes getting wet.
After crossing the river, you'll have to brave another 45-minute hike to the falls. But don't worry – the climb is manageable even for amateur hikers. Once you reach, you'll see the rainbow's vivid reflection near the base of the waterfall. The water is also chilly and perfect for a quick freshening up after the hike!
Address: Jalan Sungai Lembing, 26200 Sungai Lembing, Malaysia
Telephone: 019-912-6369
Website
3. Live in a Japanese Cabin or Shipping Container at T-Box
Image credit: T-Box SG Lembing
Another unique accommodation you can try is T-Box, where you can experience living in a Japanese Cabin or Shipping Container.
If you're traveling as a group, stay at the Japanese Cabin and trick your friends into thinking you booked a last minute flight to Japan. At RM270 (~S$89.51)/ night, the wooden house is styled to look like a Japanese tatami, and come with facilities such as an attached bathroom with heating, a TV, bathtub, and aircon.
You'll also sleep and have your meals on the floor!
Image credit: T-Box SG Lembing
Solo travelers on a budget can opt for the Shipping Container with individual capsules for rent at RM50 (~S$16.58)/ night. Suitable for those who want their own little space, the capsules come with key card access, a single bed, working table and air-con.
While T-Box does not offer WiFi, you'll never be bored with all the outdoor activities available at the hotel like Bubble Ball, hiking and bike riding. It's also a good chance for you to have a tech detox and enjoy the great outdoors.
Address: EB 33, Jalan Sungai Lembing, Kampung Tengah, 26200 Sungai Lembing, Pahang, Malaysia
Opening Hours: 24 hours, Daily
Telephone: 010-288-2993
Website
4. Catch the sunrise at Bukit Panorama
Image credit: Kuantan Backpackers
Even if you're not into nature, the view at Bukit Panorama is worth the hike – a tourist hotspot and popular place to catch the sunrise. At the top, you be greeted with a panoramic view of the hills, as well as the thick fog of clouds that'll make you feel as if you've been teleported into a Chinese painting.
Those who want to catch the sunrise should aim to start climbing at 5.30AM. Once you reach the peak, watch as the sky transforms from a palette of pinks to bright blue as the sun emerges from behind the clouds.
Image credit: Nisa Malik
It only takes 40 minutes to get to the top, so you won't have to be an experienced hiker to experience the beautiful sight. While the climb can be steep, there are proper steps and railings to help you get to the top. Just remember to bring your torchlight as it can be quite dark in the early morning.
Address: Kampung Kuala Kenau, 26200 Sungai Lembing, Pahang, Malaysia
Opening Hours: 24 Hours, Daily
Telephone: 019-987-8155
Website
5. Go firefly watching at Kuantan River Cruise
Kuantan is home to numerous mangrove swamps, which makes it a popular destination for firefly sightings. To get a glimpse of these magical creatures, visitors can book a tour with Kuantan River Cruise at RM50 (~S$16.54)/ adult and RM40 (~S$13.23)/ child.
The 1 hour 30 minute tour starts in the evening, where the boat will bring you to the river with firefly colonies hanging from the trees. Shortly after sunset, the fireflies will emerge and start to twinkle, creating the illusion of shimmering trees! *cue Fireflies by Owl City*
Visitors aren't allowed to take pictures as the camera flash may harm the fireflies, but rest assured this experience is one you won't need to post online to remember!
Address: Jalan Tanah Putih, Tanah Putih, 25100 Kuantan, Pahang, Malaysia
Opening Hours: 9AM-7PM, Daily (Night trips are upon request)
Telephone: 019-743-1988
Website
– FOOD –
6. Treat your tastebuds to grilled seafood at Ana Ikan Bakar Petai
Image credit: @anaikanbakaipetai
As Kuantan used to be an old fishing village, you shouldn't be surprised to find lots of seafood restaurants, with the most famous one being Ana Ikan Bakar Petai. This open-air Malay restaurant cooks their dishes in numerous styles from steamed to bakar (grilled), and is also extremely affordable.
Their signature dish is the Ikan Bakar Petai (RM3/ ~S$1 per 100g for stingray), a savoury dish with lots of onions, sambal and petai – a kind of "stinky bean" with a unique taste similar to garlic. For that smoky aroma, the fish is wrapped in a banana leaf and placed on a charcoal grill.
Image credit: @ct.fathimah
P.S.: The dishes at Ana Ikan Bakar Petai are typically on the sweeter side, making it a good makan place for those who can't take spicy foods!
Address: Perkampungan Tanjung Lumpur, 26060 Kuantan, Pahang, Malaysia
Opening Hours: 5.30PM-12AM, Daily
Telephone: 019-987-8155
Website
7. Check out vinyl records at Coastal Store
Image credit: @rusidanfikriroslan
A quaint cafe which remains relatively unknown even to locals, Coastal Store will make you feel as though you've stepped into someone's home in the 1970s.
Here, retro junkies will be entertained with the numerous books, cassettes, and vinyl records at the store which can be purchased for as low as RM10 (~$3.32). Whether it's jazz, indie, rock, or pop – you'll be sure to find a record that suits your jam.
Image credit: @coastal.store
Coastal Store also serves coffee and light bites, and while the food is simple, the cosy interior and friendly staff make it worth a visit!
Image credit: @rusidanfikriroslan
If you happen to drop by on a Sunday night, you can also join in on their Acoustic Nights with gigs and performances from local songwriters and bands!
Address: 4E, Jalan Besar, 25000 Kuantan, Pahang, Malaysia
Opening Hours: 12PM-11.45PM (Tue-Sun), Closed on Monday
Telephone: 013-990-6208
Website
8. Sip coffee in a Boho setting at 90 Degrees Café & Art
Image credit: 90 Degrees Café & Art
90 Degrees Café & Art offers both Western and Asian cuisine in a rustic, gypsy-inspired environment. Every corner of the cafe is a picturesque spot from the long flowy curtains, tribal printed low couches, and fairy lights – even to the wooden furniture which are handcrafted by the owners themselves.
Image credit: @acashabila
Here a wide variety of food is served, from every IG story staple like the rainbow cake, to hearty mains like sandwiches and burgers. Their most popular dessert is the Hong Kong Salted Egg Yolk Waffle (RM15/ ~S$4.57), a savoury treat that is crispy on the outside, and chewy on the inside. Unlike American waffles, the Hong Kong waffles look like puffed egglets, which are served with savoury salted egg yolk sauce.
The "art" part of the cafe comes to light at the second level, where the cafe transforms into a gallery showcasing paintings by local artists. Arts classes occasionally take place here, so you can join in and channel your inner Picasso!
Address: 882, Jalan Air Putih, Taman Imbi, 25300 Kuantan, Pahang, Malaysia
Opening Hours: 10AM-11PM (Mon-Thur), 10AM-12AM (Fri-Sun), Closed on Tuesday
Telephone: 095-055-905
Website
9. Try Kuantan's most famous Mango Cheesecake at Kula Cakes
Image credit: @kulacakes
Any Kuantanese will tell you that your trip is only complete after you've visited Kula Cakes – the home to delicious and beautiful Mango Cheesecakes! Dripping with thick mango syrup and frozen mango slices, the cheesecakes' zesty flavours will refresh you in the hot weather.
Their latest trend to hit Instagram is their Rose-themed Mango Cheesecakes, selling at RM8 (~S$2.65) a slice and RM60 (~S$19.88) for a whole cake. The rose cakes also come in adorable mini versions that are great for those with a smaller appetite.
Every spot is a picture-perfect backdrop for your #ootd
Image credit: @olivia_ko__
You may prefer eating indoors, but at Kula Cakes you'll be requesting for an outdoor seat! Due to its photogenic decor, the cafe is an ideal lepak spot among young locals.
Address: A96, Jalan Besar, 25000 Kuantan, Pahang, Malaysia
Opening Hours: 1PM-9PM (Tue-Thur), 1PM-10PM (Fri-Sat), 11AM-7PM (Sunday), Closed on Monday
Telephone: 012-971-1396
Website
10. Dig into assam curry mee at Restoran Hoi Yin
If you just had a stroll at Teluk Chempedak beach and are looking for a place to have lunch, take a 3-minute walk to Restoran Hoi Yin, Kuantan's most raved-about curry noodle store.
The long queues bear testament to its fame – but you can avoid the crowd by visiting during non-peak hours such as 10AM and after 1.30PM. The restaurant is also halal, which adds on to its immense popularity.
Image credit: Hungry Onion
Unlike Singapore's curry, the ones you'd find in Malaysia are typically made using assam – a sour-spicy stew made from fish, chilli and spices. This gives the broth a sour taste and yellowish texture. At Restoran Hoi Yin, you can pick your choice of noodles as well as the size of your bowl – Jambo (RM4.20/ ~S$1.39), Big (RM3.50/ ~S$1.16), and Small (RM3.20/ ~S$1.06).
The chefs usually recommend the Curry Bee Hoon Mee with chicken, fish balls, potatoes and tofu puffs. The broth is extremely flavourful and lemak (creamy), with a mild spicy taste. The noodles also come with a generous amount of juicy cockles!
Address: Restoran Hoi Yin, 31, Jalan Teluk Cempedak, 25050 Kuantan, Pahang, Malaysia
Opening Hours: 7AM-2.30PM (Closed on Mondays fortnightly)
Telephone: 095-673-871
Website
Experience Kuantan with Scoot
With these affordable activities just an hour away from Singapore, Kuantan is the place to be for those in need of a liberating and affordable escapade.
Scoot gives travellers the best of both worlds with budget flights that doesn't scrimp on comfort and lets you travel as you like with add-ons only if and when you want it. Expect fun and friendly crew full of 'Scootitude' and roomy seats – as well as delicious light bites that'll keep you energized throughout the flight.
From 2 February 2018, Scoot will be having 3-time weekly flights to Kuantan for as low as $42 for a one-way trip – so even if payday isn't round the corner, there's nothing stopping you from Scooting to your next getaway!
---
This post was brought to you by Scoot.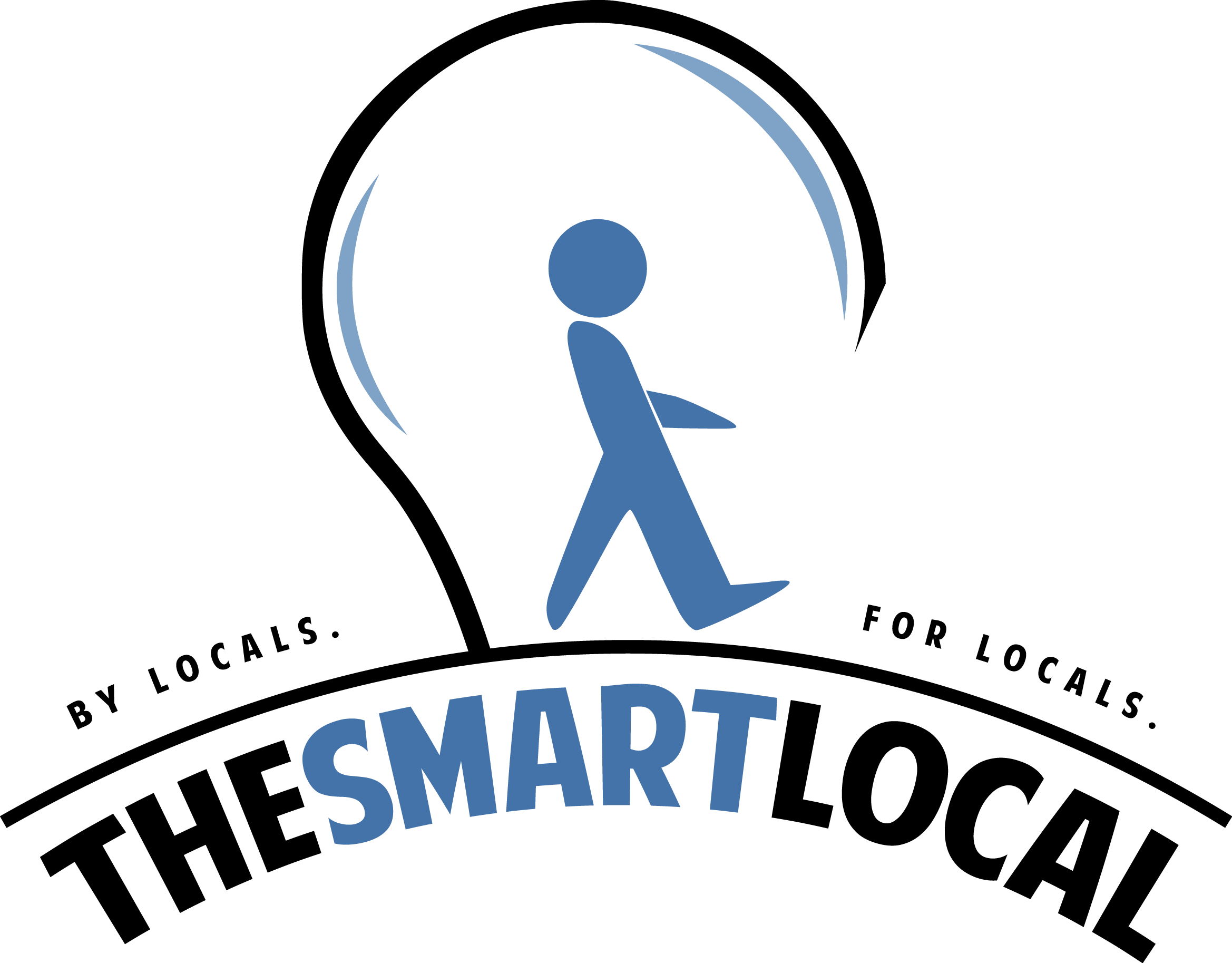 Drop us your email so you won't miss the latest news.