Bars and clubs in Singapore (Updated Dec 2019)
---

Image adapted from: MARQUEE Nightclub, @kakie811, Potato Head Singapore, Cherry Discotheque
Nights out in Singapore are difficult – not because there aren't enough options, but rather because there are simply too many to choose from. 
From the nightlife enclave of Clarke Quay to the swanky and glamourous watering holes in the Marina Bay area, we've rounded up the 25 best bars and clubs in Singapore that you can count on for a great night. There's something for every mood, whether you're looking for a relaxing spot for a post-work tipple or a crazy party that lasts until the sun rises.
---
–  Clubs –
---
Ed Sheeran said that the club isn't the best place to find a lover, but it's certainly a hella great place groove to some sick beats.
---
1. MARQUEE Nightclub – 3 storey slides and indoor ferris wheel
---
MARQUEE Nightclub took the global nightlife scene by storm when it opened in 2019 as Singapore's largest club hands down, spanning over 2,300 square metres across a 3-storey expanse. 

Image credit: MARQUEE Nightclub
Elevating your night out to a whole new degree of fun, excitement and memorability, clubgoers are able to whizz down a pair of 3-storey twisty slides and ride MARQUEE Nightclub's iconic indoor Ferris wheel. Each of the 8 Ferris wheel pods is fitted with a photo booth to document your snaps, in between gazing out to the rest of the club for stunning, panoramic bird's-eye views.

Image credit: MARQUEE Nightclub
Indulge in a feast for the senses with MARQUEE Nightclub's 8K-resolution screen display, measuring a whopping 20 metres long. Courtesy of their state-of-the-art Funktion One DJ console and sound system, you'll be able to experience acts from internationally renowned DJs and artists such as Tiesto, Afrojack, A$AP Rocky, Steve Aoki and Alan Walker, as well as local music acts showcasing the Lion City's talent pool, all in ultra-crisp and immersive levels.

Image credit: MARQUEE Nightclub
Fun fact: There's even a mart within the club selling exclusive MARQUEE Nightclub merch, including caps, shirts and bags. Now you can rep your love for Singapore's biggest club anytime, anywhere. Make sure to also stay tuned to the official MARQUEE Nightclub Instagram for the latest happenings.
Read our in-depth review on MARQUEE Nightclub here.
Address: 2 Bayfront Avenue, #B1-67 Galleria Level, The Shoppes at Marina Bay Sands, Singapore 018972
Opening hours: Fri, Sat & Eve of PH 10PM till late | Closed Sun – Thur
Website
---
2. Zouk – Singapore's longest-running club
---

Image credit: Zouk
Ask any club-goer and chances are, their first club experience was at Zouk, the longest-running club in Singapore. Some might even call it Singapore's OG. Ranked an impressive #5 in the world and popular among locals and tourists alike, this go-to club is a great option for anyone who's searching for a great night.
Heads up girls, there's ladies night with free entry every Wednesday.
Address: 3C River Valley Road, Clarke Quay, #01-05 to #02-06, The Cannery, 179022
Opening hours: Wed, Fri & Sat 10AM-4AM
Telephone: 6738 2988
Website
---
3. Bang Bang – free entry for everyone
---

Image credit: Bang Bang
Toss on something glitzy for the glamourous Bang Bang, located at the Pan Pacific Hotel. Entry here is free for everyone – yes, guys included – so there's no need to worry about pinching any pennies. Almost like a stamp of approval, plenty of international celebrities have partied their nights away here including Will.I.Am and the LMFAO duo.
Address: 7 Raffles Boulevard, Marina Square, Singapore 039595
Opening hours: Wed 10PM-5AM | Fri & Sat 10PM-6AM
Telephone: 8127 2808
Website
---
4. F.Club x Attica – central location for club-hopping
---

Image credit: Attica
The "F" in F club stands for fashion, so if you've been thinking of something else, get your mind out of the gutter!
F.Club and Attica recently merged into F.Club x Attica, a centrally located nightclub in the middle of Clarke Quay. The club is just a minute's walk from Zouk, and the two are a great duo for club-hopping without any cab fare from place to place. 
The music here is mainly hip hop and R&B, and ladies enter for free on Wednesdays.
Address: 3A River Valley Road #02-05 Clarke Quay Singapore 179020
Opening hours: Wed & Thu 9AM-3AM | Fri & Sat 10PM-4AM
Telephone: 6338 3158
Website
---
5. Baliza – open till 6AM
---

Image credit: Clubbable
If life's been tough and ending the night at the usual 3AM or so simply isn't enough, head to Baliza where you can party till the club closes at a late 6AM. With 8,000 square feet of space across 2 dance floors – the Main Room and VIP suite, there's plenty of room for you to whip out those moves.
Address: 6 Raffles Boulevard, #01-04, Singapore 039594
Opening hours: Wed-Sat 10PM-6AM
Telephone: 6883 1155
Website
---
6. Cherry Discotheque- retro hip-hop club
---

Image credit: Cherry Discotheque
For a taste of nostalgia to go along with cocktails and R&B grooves, spend your evening at the retro Cherry Discotheque. With 80s inspired neon light art adorning the walls, old school TVs as well as private rooms hidden behind pseudo phone booths, this club is definitely one that'll provide a unique night out.

Image credit: @danielisk
Amidst all that dancing, have a go at some of their old-school arcade games like Pacman and Street Fighter.
Address: 133 Cecil St, Singapore 069535
Opening hours: Fri & Sat 10.30PM-4AM
Telephone: 9760 3031
Website
---
7. Canvas – art-themed club with drag queen performances
---

Image credit: Canvas Club
An art gallery by day and nightclub by night, Canvas is an intimate space where you can enjoy mainstream and indie music without having to jostle with a large crowd. Their music varies each week depending on the host DJ, so check out their Facebook for the latest lineup.

Image credit: Canvas Club
Address: 20 Upper Circular Road, The Riverwalk, #B1-01/06, Singapore 058416
Opening hours: Tue 5PM-12AM | Wed – Fri 5PM-3AM | Sat 8PM-4AM
Telephone: 6538 2928
Website
---
8. WAN –  alcoholic bubble tea and free entry
---
Note: WAN is undergoing some upgrading work at the time of writing, so follow their Facebook for the reopening announcement!

Image credit: WAN Singapore
Inspired by the Asian culture and with a name that means 玩 (play), 晚 (night) and 碗 (bowl), the multi-concept  WAN has a kitchen and bar for you to grab some grub and drinks before moving to the dance floor. If you're not keen on yet another beer or tequila, check out their alcoholic bubble tea priced from $18.
Address: 3 Temasek Boulevard, #01-434, Suntec City North Wing, Singapore 038983
Opening hours: Wed & Fri: 10PM-3AM | Sat: 10PM-4AM
Telephone: 9171 2179
Website
---
9. Get Juiced – bar, lounge and club with free entry
---
A popular spot for #BrokeUniStudents to unwind at is Get Juiced, with free entry for all who've hit the legal drinking age. There are 3 different sections – bar, lounge and club – which you can access, an easy solution for those who can't decide between a) having a chill drinking session or b) dancing to EDM till the wee hours of the morning.
Read our article on things to do at Clarke Quay here.
Address: Block E, 3 River Valley Rd, #02-01 Clarke Quay, Singapore 179024
Opening hours: Tue 6PM – 1AM | Wed & Fri 6PM-3AM | Thur 6PM-2AM | Sat/Eve of PH 7PM-4AM | Closed on Mon & Sun
Telephone: 6208 7293
Website
---
10. YANG – glitzy club with high ceilings and LED screens
---

They always say you've gotta live while you're… YANG
Image credit: YANG Club Singapore
Propped in The Riverhouse, YANG is a lavish nightclub with high ceilings, LED screens and raised golden birdcages for a glitzy night out. It's also one of the newer clubs in town – a fresh new option for all the party animals who've already ticked off the rest on this list.

Image credit: @aaronnsnuff
Address: 3A River Valley Road, #01-02 Clarke Quay, Singapore 179020
Opening hours: Wed 10PM-3AM | Fri 10PM-3AM | Sat 10PM-4AM
Telephone: 62611189
Website
---
–  Bars – 
---
If you're finding a lover in the clubs but to no avail, take Ed Sheeran's advice: head to a bar. Here are the best bars in town, ranging ones with panoramic views, to others with a wallet-friendly menu.
---
11. AVENUE Lounge – speakeasy bar with bowling, arcade games and pinball
---

Image credit: AVENUE Lounge
Located at the heart of Marina Bay Sands, AVENUE Lounge is a luxe bar draped in opulence. You'll be doing a lot more than just sprawling on the swanky sofas or perched prettily at the bar counter though, as entertainment options here include vintage arcade game machines, a pool table, mini bowling alley and karaoke room for you to sing your heart out.

Image adapted from: AVENUE Lounge
As tunes of myriad genres fill the air, savour AVENUE's extensive selection of cocktails from original creations to age-old classics. Bar bites include premium gourmet delights like Tuna Tartare Tacos, Truffle Waffle Fries and mouth-watering Wagyu Sliders.
They've also got bottle packages for every occasion, be it birthdays, hen's night/bachelor parties, basically any shindig you feel like celebrating. 

Image credit: AVENUE Lounge
Every Wednesday is Ladies' Night, where all the women are treated to a complimentary glass of prosecco as well as $11 nett cocktails and house pours all night long, plus $40 nett free-flow prosecco from 9PM-12AM. 
As for the dudes, there's no need to FOMO as 9PM – 11PM on Thursdays are Happy Hour, where house pours, beers and cocktails are 1-for-1 for everyone present. Stay tuned to promos and other updates on the official AVENUE Lounge Instagram.
Nearest drop-off point: Casino/Theatres
Address: 2 Bayfront Ave, The Shoppes at Marina Bay Sands, Singapore 018956
Main entrance of AVENUE Lounge is located on Level 1 along Bayfront Avenue behind Theatres Bus Stop.
Opening hours: Wed & Thur 9PM-3AM | Fri 8PM-5AM | Sat 10PM-5AM | Closed Sun – Tue
Website
---
12. Lantern – rooftop bar on Fullerton Bay hotel
---

Image credit: @kakie811
Knock back a tipple while taking in the gorgeous scenery at Lantern, a swanky rooftop bar with a panoramic view of the iconic Marina Bay Skyline. There's a fine collection of liquor to choose from, from the refreshing London Mandarin Gin ($22) to the signature Merlion ($24).
Address: 80 Collyer Quay, Singapore 049326
Opening hours: Mon – Thu 8AM-1AM | Fri & Sat 8AM-2AM | Sun 8AM-1AM
Telephone: 6597 5299
Website
---
13. Kinki Bar – Izakaya bar facing MBS
---

Alfresco seats facing Marina Bay Sands
Image credit: @kinkibar
If fresh platters of sashimi with a glass of your favourite booze sound like a dream, hop over to Kinki, an Izakaya bar conveniently located in Collar Quay. Pick a drink from their fine selection of Japanese sake, plum wine, shochu (distilled spirit similar to vodka) and beer or usual bar selections of wine, champagne and spirits as you enjoy the unblocked view of the Marina Bay skyline.

Image credit: @lianneelow
Address: 70 Collyer Quay, #02-02 Customs House, Singapore 049323
Opening hours: 12PM-3PM & 6PM-11PM, Daily
Telephone: 6533 3471
Website 
---
14. RedTail Bar – 1 for 1 deals in Clarke Quay
---

Image credit: Zouk
Getting a boozy beverage in the heart of Singapore's party central isn't easy on the wallet. So make sure to look out for RedTail Bar by Zouk's affordable 1-for-1 house pours deals that are available every Wednesday, Friday and Saturdays from 10PM-2AM. The bar's famous for their tasty Plum Shots ($18 per pair) and potent Blue Spin ($25).
There's also a beer pong table for games
Image credit: RedTail Bar by Zouk
Address: Block 3C River Valley Road #01-04, Singapore 179022
Opening hours: Sun-Tue & Thu 6PM-11PM | Wed & Fri 3PM-3AM | Sat 6PM-4AM
Website
---
15. Cé La Vi – skybar on the top of MBS
---

Singapore Sling cocktail
Image credit: @kristiesimmons 
Set atop the towering Marina Bay Sands is Cé La Vi's sky bar, where you'll get an unrivalled bird's eye view of the surrounding area. Sip on one of the bar's floral and dried fruit-decorated cocktails such as the iconic Singapore Sling ($23) or gin-based Bramble ($23) while admiring the scenery of Marina Bay on one side and Gardens By The Bay on the other.

View over Gardens By The Bay
Image credit: @karolinastateofmind
Address: 1 Bayfront Avenue, Marina Bay Sand Tower 3, Level 57, Singapore 018971
Opening hours: 12PM – 3PM & 6PM – 11PM, Daily
Telephone: 6508 2188
Website
---
16. Kanpai 789 – affordable beer towers near Clarke Quay
---

Image credit: @jaceonthemove
For pre-clubbing drinks, hit up Kanpai 789,  known for their affordable Asahi beer towers priced at $60. Situated just about a 10-minute walk from Zouk, F.Club x Attica, Get Juiced and more, this is a convenient spot to get yourself fired up before heading to the dance floors.
The bar gets crowded during the weekends, so drop a reservation a few days in advance to secure a seat.
Address: #01-18/29, Robertson Walk, 11 Unity Street, Singapore 237995,
Opening hours: Sun-Thur: 5PM-2AM | Fri-Sat: 5PM-3AM
Telephone: 8738 7996
Website
---
17. The Old Man – ranked #10 in the world
---

Image credit: @anjdrinkstothat
Ranked by World's 50 Best Bars as the 10th best bar in the world, The Old Man is a charming little bar along Keong Saik street known for its immaculately prepared cocktails. On the menu are 9 unique beverages, all priced at $17 including options like Islands In The Stream, a variation of the classic gin and tonic, and the marshmallow Bulldog gin-based The Snows Of Kilimanjaro.
Address: Search Results, 55 Keong Saik Rd., #01-04, Singapore 089158
Opening hours: Mon – Sat 5PM-12AM | Closed on Sun
Telephone: 6909 5505
Website 
---
18. 5 Tapas at Cuppage Terrace – $5 drinks daily
---

Image credit: Five Tapas Bar
Right across the road from Somerset 313 is 5 Tapas at Cuppage Terrace, a superb tavern to stop by for a post-dinner bevvy. Their drinks here won't have you breaking the bank with $5 glasses of housepour spirits, wine, and Choya Umeshu.
Read our article on affordable bars in Singapore here.
Address: 16 Collyer Quay #01-05B, Singapore 049318
Opening hours: Mon – Thu 5PM-12AM | Fri – Sat 5PM-2AM | Sun 6PM-12AM
Telephone: 8121 9304
Website
---
19. Mr Stork – teepee tents on a 39th-floor rooftop
---
Regular bar stools are passe at Mr Stork, where you'll be able to sip on your cocktails all night in cute teepee tents on the rooftop of the Andaz Hotel.

Image credit: @jayrunquist
Comfort's not exactly the first thing that comes to mind when you think about camping, but the tents here are cosily set up with a soft cushioned base and pillows so you won't feel like a grandma with an aching back by the end of the night! Drinks include their zesty Old Pulteney Whiskey ($15).
Address: Level 39, Andaz Singapore, 5 Fraser Street, Singapore, 189354
Opening hours: Sun – Thurs 5PM-12AM | Fri & Sat 5PM-1AM
Telephone: 6408 1234
Website
---
20. Level Up – arcade games like Bishi Bashi & Metal Slug
---
Think bar games and the usual suspects like beer pong and poker cards might come to mind, but Level Up raises the bar. A first for an arcade-themed bar in Singapore, Level Up carries video games like Bishi Bashi, Metal Slug and Time Crisis to spice up the evening.
Beers here are priced from $9 and cocktails like margaritas start from $16. Each alcoholic bevvy also comes with 2 free tokens you can use for the games, but if that isn't enough, you can purchase extra tokens priced from $0.70.
Read about our experience at Level Up here.
Address: 3A River Valley Road, #02-04, Clarke Quay, Singapore 179020
Opening hours: Mon-Thu 5PM-2AM | Fri-Sat 5PM-3AM | Sun 2PM-11PM
Telephone: 6266 2276
Website
---
21. Loof – rooftop bar with neon lights
---

Image credit: @trisksq
The quaint rooftop bar Loof has open-air seats lit by neon lights that add an ol' school vibe. While some rooftop bars exude extravagance, this is a comfortably unpretentious hangout spot for cosy nights out with the gang.

An array of wine and bar snacks are available
Image credit: @kelliexie
Address: 331 North Bridge Road, #03-07 Odeon Towers Extension Rooftop, Singapore 188720
Opening hours: Mon – Thu 5PM-1AM | Fri – Sat 5PM-2AM | Closed on Sun
Telephone: 6337 9416
Website
---
22. Chupitos – variety of shots, with $1 deals
---

Image credit: @vibingwithjohn
Any regular Clarke Quay-goer would be familiar with Chupitos, known for their shooters that'll add an element of fun to your drinking sesh. 

Amazing Race
Image adapted from: @crumplerboi
You'll be spoilt for choices here with more than 130 varieties of shots such as the Amazing Race ($35) which comes with 2 sets of colourful shots for your to race through with your drinking buddies, and Blue Fairy($20), a powerful concoction of 78% absinthe, served set on fire.

Blue Fairy
Image credit: @panpan.psp
Head over every Wednesday from 1AM to 2AM to get your hands on their uber affordable $1 shots!
Address: 3B River Valley Road, #01-05, Singapore 179021
Opening hours: Sun-Tue & Thu  6.30PM-1.30AM | Wed, Fri: 6.30PM-3AM
Website
---
23. Potato Head Folk – rustic rooftop bar with fairy lights
---

Image credit: Potato Head Singapore
To end a long and tiring week, head to the quaint neighbourhood of Keong Saik in between Outram Park and Tanjong pagar, to relax at the idyllic Potato Head Folk with an alfresco rooftop deck illuminated with whimsical fairy lights. Speciality craft cocktails like their refreshing gin-based Folk Fruit Cup #1 are priced from $16.

Image credit: @roberhchohan
If you'd prefer hanging out in air-conditioned comfort, there are also indoor seats available on the ground floor, decked out with quirky fairytale-themed sketches and paintings. 
Address: 36 Keong Saik Road, Singapore 089143
Opening hours: Sun & Tues-Thurs: 11AM-1AM | Fri – Sat 11AM-2AM | Closed on Sun
Telephone: 6327 1939
Website
---
24. Hopscotch – cocktails with local flavours
---

Image credit: @uvamarketing
Say you're looking for an adventure for the palate, look no further than Hopscotch to take your tastebuds for a ride. You'll find cocktails infused with local flavours here like Ice On Wheels ($23), a rum-based booze with Horlicks and homemade ube (purple yam) ice cream, adorably served in a little tricycle that pays homage to the uncles that used to sell ice balls along the streets back in the 70s.

Image credit: @whatthefeasts
Address: 45 Malan Road, Singapore 109455
Opening hours: Mon – Sat 5PM-1AM | Closed on Sun
Telephone: 6339 0633
Website
---
25. Atlas – The Great Gatsby-inspired bar
---

Image credit: @missyvonnehua
Inspired by The Great Gatsby, Atlas is an ornate bar with high ceilings, spiral staircases and a towering display of more than 1000 bottles of liquor. Drinks here include their caffeinated cocktail of Koffie & Tonic ($22) and signature gin-based Atlas Martini ($24).

Image credit: @sonikabhasin
As an added bonus for all the DC fans out there, the bar is also located in Parkview Square, a.k.a Singapore's version of Gotham City because of its uncanny resemblance to the fictional building.
Address: 600 North Bridge Road, Parkview Square, Singapore 188778
Opening hours: Mon – Thur 10AM-1AM | Fri: 10AM-2AM | Sat: 3PM-2AM (Closed on Sundays)
Telephone: 8121 9304
Website
---
Things to do at night in Singapore
---
If your weekend nights seem dull, drop that bag of potato chips and pause your Netflix movie – a fun night out awaits at these bars and clubs!
Read more similar articles here: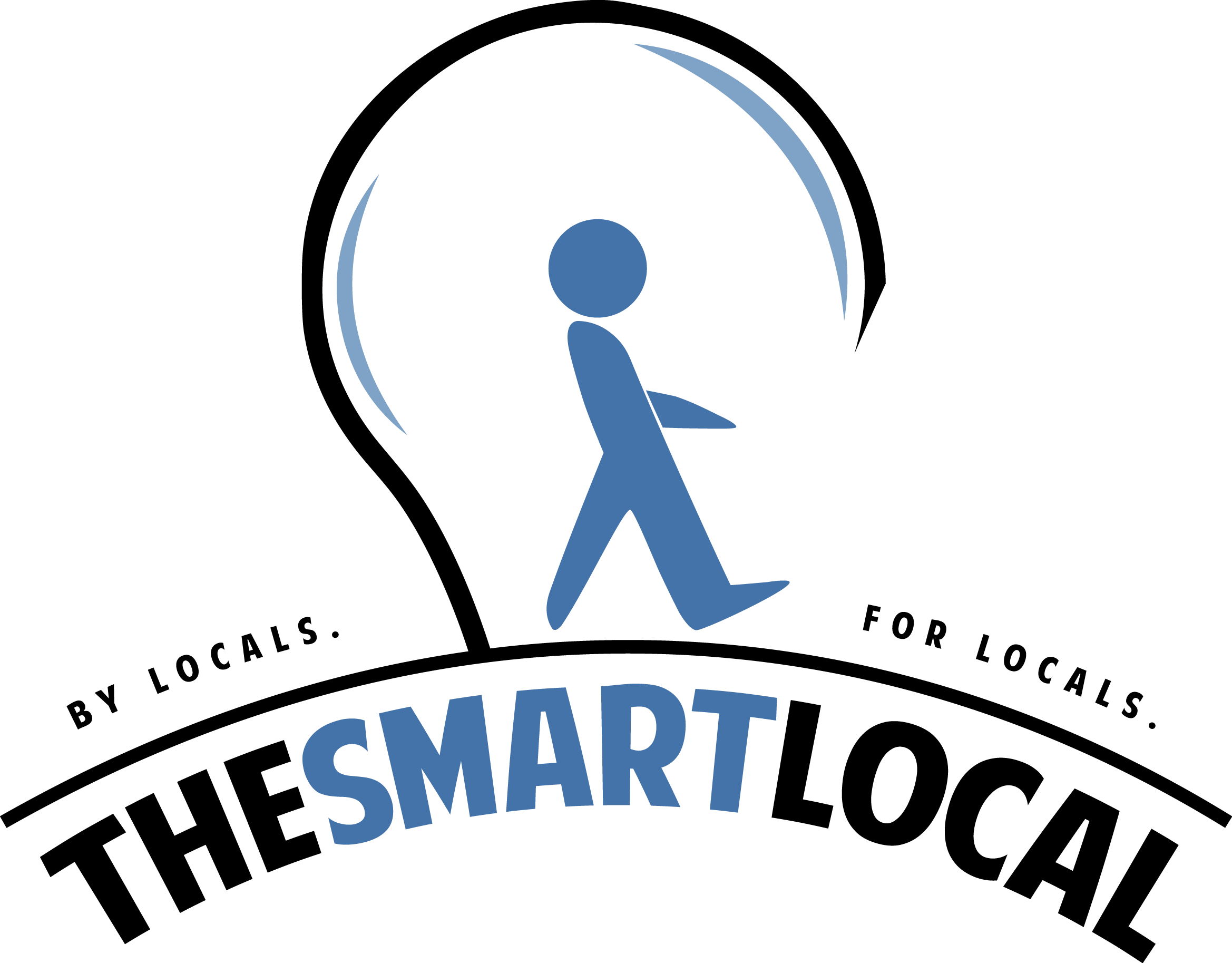 Drop us your email so you won't miss the latest news.