Bars in the north of Singapore
---
Nothing sullies the party mood quite like enduring a 45-minute commute to town just to knock back a few pints. It also means having to hail a cab at the end of the night out and forking out exorbitant surcharge prices – not an ideal situation for Northies in search of a go-to watering hole within the vicinity.
If you're hankering for some good drinks and bar grub over a catch-up sesh with the pals anytime soon, head to one of these 7 bars in the north of Singapore instead.
---
1. Woody Family Pub Cafe
---
Setting foot in Woody Family Pub Cafe is like entering a paradise hut deep in the wilderness.
Besides feeling like you've been transported out of Singapore into another dimension entirely, the owners have painstakingly decked the space out in quirky paraphernalia which makes every last inch Instagram-worthy.
Next time you're nominated to organise a big group gathering, secure a reservation here for one of their uber comfy sofa areas or the exclusive private dining nook.
Woody's has an extensive range of menu items to satiate cravings of all kinds – from authentic Peranakan fare to hipster cafe-style desserts like paddlepop rainbow cheesecake.
Pop by every Friday and Saturday and order any single cocktail jug to get half a dozen jumbo satays – your choice of chicken or pork – on the house.
Check out our review of their food here
Woody Family Pub Cafe
Address: 12F Andrews Avenue, Sembawang Straits Estate, Singapore 759930
Opening hours: 3PM-12AM daily
Telephone: 6758 1185
Website
---
2. Cheval Cafe, Bar & Bistro
---
Situated within the Singapore Turf Club Riding Centre, Cheval Cafe, Bar & Bistro treats its guests to an unblocked view of horses galloping around the stadium.
Swing by before 6PM daily to catch a glimpse of these majestic creatures
We recommend chilling in the al fresco dining area to enjoy the cool breeze and well-curated music, accompanied by the gentle "clip-clop" of horses trotting in the background.
No more counting down to a tight window of time each day to rake in savings on tipple. Cheval's happy hour deals actually last all the way from 12-9PM, providing good reason to enjoy some House Pour Wines ($12++ per glass) at practically any time of day.
Cheval Cafe, Bar & Bistro
Address: 1 Equestrian Walk, Singapore Turf Club Riding Centre, Singapore 737863
Opening hours: Sun – Wed 10AM-12AM | Thur 11AM-12AM | Fri & Sat 10AM-2AM
Telephone: 62690918
Website
---
3. Flamingg Mangos
---
Tucked within Sembawang Springs Estate, Flamingg Mangos is a blink-and-you'll-miss-it hidden gem.
Cheesy Bruschetta ($10.90) and Sizzling Prawns with Garlic Bread ($13.90)
The incredibly well-executed food coupled with the warm and welcoming service gives us a major case of envy for folks living in the neighbourhood.
Chocolate Nut Brownie with Vanilla Ice Cream ($6.90)
It's the sort of unpretentious establishment where regulars are treated like old friends. Their extensive menu allows you to pop by for a satisfying meal in a quaint and cosy setting.
Come sundown, the space transforms into a hangout spot where guests unwind over drinks and gourmet bar grub that goes beyond the typical grease-soaked fast food.
Besides the usual suspects like beer on tap and an assortment of wine, there are also fruity Margaritas from $7 onwards.
Flamingg Mangos
Address: 50 Jln Malu-malu, Sembawang Springs Estate, Singapore 769665
Opening hours: Sun – Thur 11.30AM-12AM | Fri & Sat 11.30AM-1AM
Telephone: 6257 4657
Website
---
4. Sher Casual Dining & Bar
---
Shaking things up in the pub nosh department instead of sticking to the same old burgers and fries combo, Sher Casual Dining & Bar demonstrates that variety truly is the spice of life.
Speaking of spice, their wide range of Indian goodies pack real heat as well as intense flavours. Whipped up with care, expertise and an intoxicating blend of natural herbs and spice mixtures, we highly recommend the Butter Chicken ($12) and Tandoori Chicken ($7/quarter, $13/half, $24/whole).
For vegetarians who don't want to miss out on the smokey goodness of tandoori, try the Paneer Tikka ($15), featuring cubes of cottage cheese marinated and roasted the same way.
Definitely something to switch things up whenever the squad is stumped on where to go and what cuisine to chow down on! Sher also has a wide array of house pours all priced at $7 per glass including vodka, Scotch whisky, rum, tequila and gin.
Sher Casual Dining & Bar
Address: 25 Sembawang Road, Singapore 779079
Opening hours: Tue – Sun 12PM-11.30PM | Closed on Mon
Telephone: 6455 3356
Website
---
5. 3O1 Bar & Kitchen
---
Located within HomeTeamNS Sembawang, 3O1 Bar & Kitchen is an ideal pit stop in between a day of activities at the clubhouse.
Don't be fooled by the charmingly unassuming façade, the second floor is actually a secret hideout with loads of activities to look forward to, including a pool table and KTV corner.
Our favourite hands down is the karaoke area, where those looking to unleash their inner superstar are free to step right up and belt out some hits in front of the other pub-goers.
As for those who are on the shy side, well…that's where liquid courage comes in handy! *wink*
In terms of alcohol-free options, do try the ultra refreshing Mango Smoothie ($10) or a classic Shirley Temple ($9) mocktail, which is as yummy as it is pretty.
3O1 Bar & Kitchen
Address: 301 Canberra Road, Block C HomeTeamNS Sembawang, Singapore 759774
Opening hours: Mon – Thur 5PM-1AM | Fri & Sat 5PM-2AM | Sun 5PM-12AM
Telephone: 6755 9301
Website
---
6. The Carpenters Bar
---
From bar games aplenty to electronic dart stations and a pool table, The Carpenters Bar is brimming with so many entertainment options that there'll be no room for awkward silences where the entire gang is glued to their phones.
Indulge in an evening of wholesome fun, playing nostalgia-inducing toys like Jenga, Tumbling Monkeys, Pop-Up Pirate as well as good ol' cards and dice.
The tables each include a mini stove 'cause, get this: you can have ala carte steamboat meals here. There are over 40 ingredients to choose from, with prices starting from $2.20 per plate.
Refreshments wise, take your pick from their beverage stand which is reminiscent of school canteen drink stalls. Talk about a #throwback!
The Carpenters Bar
Address: 28 Woodlands Sector 2, Woodlands Connection, Singapore 737686
Opening hours: Mon – Fri 12PM-10PM | Sat 3PM-12AM | Closed on Sun
Telephone: 6908 2931 / 9131 2996
Website
---
7. Kamikaze Tapas Bar
---
Heading to a bar away from town also offers a respite from the hustle and bustle of city life. In the case of Kamikaze Tapas Bar, the idyllic setting allows you to bask in maximum kampung vibes.
The addictive skewers – ranging from succulent meat to fresh veggies, all glazed with a delectable sauce – are priced from 90 cents onwards. Help yourself to an unrestrained feast without fear of breaking the bank.
Live performers take the stage in the evening to croon saccharine tunes as the sun goes down
Together with a couple of drinks, good food and great company, a trip here is sure to melt all your stress away.
Kamikaze Tapas Bar
Address: 81 Lorong Chencharu, #01-05A ORTO, Singapore 769198
Opening hours: 5PM-3AM daily
Telephone: 6755 3393
Website
---
Bars and pubs in the North
---
Just 'cause it is situated at the edge of the island doesn't mean the North faces any lack of vibrant nightlife hotspots. On top of chill-out spots perfect to just kick back and relax in, there are also scrumptious food and an abundance of riveting activities to look forward to.
An array of convenient haunts for residents who are proud to call Northside home, we foresee plenty of Singaporeans flocking to these bars from halfway across the nation as well.
---
Keep up with the town's latest happenings at Kampung Sembawang
---
Image credit: Kampung Sembawang
From bars and tze char restaurants to family hangout spots and rare places for a day of exploration, you'll find all things Northside on Kampung Sembawang.
Follow them on Facebook to stay on the pulse of the latest happenings, recommendations and hidden lobangs.
Also check out:
---
This post was brought to you by Kampung Sembawang.
Photo credit: Pichan Cruz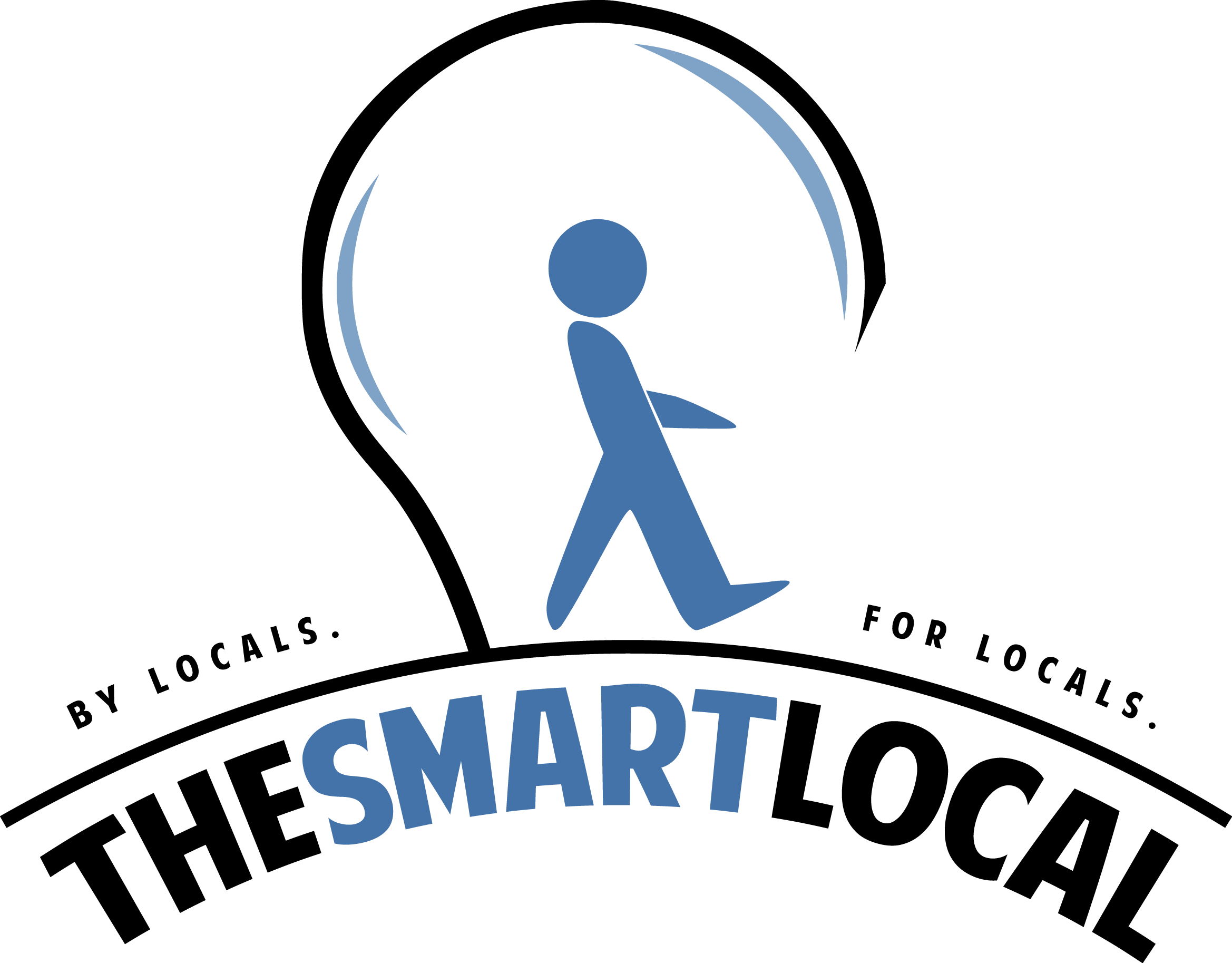 Drop us your email so you won't miss the latest news.