About Woody Family Cafe
First opened 7 years ago by a husband and wife duo, their vast, innovative and absolutely droolworthy menu was concocted by Jenny, a former accountant. She whips the dishes up herself after having picked up true blue Peranakan kitchen skills from her mother. This means each dish is fresh off the stove and cooked with love.
Meanwhile her husband, Sam, has over 30 years of experience as a performing musician. He continues to let his creative juices flow by decking the place out in all the eclectic decorations you'll see.

Jenny and Sam, the dynamic duo behind Woody Family Cafe!
Cozy vibes aside, the service you'll get not just from the owners but the entire crew is exceptionally warm. The people behind Woody Family Cafe are akin to an actual family, and even take trips together! The entire team actually just came back from their annual staff retreat to Melbourne. With so much camaraderie, you can bet that they'll make you feel all warm and fuzzy inside with each visit.
The Ambience
Standard cafes have become such clones of each other that setting foot in a place like Woody's will take your breath away. Other than its unusual location down a stretch of landed properties, the interior is quite a sight to behold.
Riddle me this, where else on our little red dot would you be able to find a cafe that literally looks like a cozy forest wonderland from the outside? With so much care put into not just the furnishings but the exterior decor as well, this spot will do nicely if you want to feel like you've been whisked right out of Singapore, to a woody paradise.
A spacious open-air concept cafe bordered by woodland features, pop-culture paraphernalia and assorted trinkets – even the ceiling is draped with sparkling lights and monkey soft toys that cackle and swing with the sound of a clap.
Such is the character of Woody's, a one-of-a-kind cafe that will steal your heart right from the get-go and prompt the start of many subsequent trips.
The Food
Shah's Concord & Bandung Rock ($18.90/glass, $68/jug)
If you're looking to kick back with a drink or two, Woody's signature cocktail creations are not to be missed.

Shah Concord (left) and the Bandung Rock (right)
Named after one of their regular customers, Shah's Concord contains Baileys, Kahlua and Tia Maria with milk and sprite. The result is a smooth, creamy coffee-like beverage that's both delicious and strong enough to get you buzzed.
Spiked with gin and vodka, Bandung Rock is the grown up version of the classic milk and rose syrup kopitiam drink.
Homemade Onion Rings ($10.90)
You've heard of Potato Tornadoes. Now get ready for…a TOWER of onion rings.
Unlike the kind of onion rings you're used to getting in fast food joints, these huge circles were the juiciest and sweetest I've tasted for plain onions. My only gripe would be that the batter could've been slightly thicker to achieve a more balanced ratio.
Not to worry, because the accompanying dip is extremely flavourful and makes for an easy fix. Called Woody's Sambal, it's so addictive that plenty of retailers and restaurants have reached out to Jenny in hopes of wholesaling her original creation, yet it remains a secret recipe that's available only at Woody!
Enokimush ($10.90)
Since the top secret sambal sauce is already a must-try, you might as well have it as a complement to a dish that's just as unique.
Usually found in bowls of yong tau foo or a steamboat dinner, enoki mushrooms are long skinny mushrooms popular in East Asian Cuisine, that I personally find quite a delight. In their signature Enokimush bar bites platter, Woody takes shreds of the fungi and turns it into one crispy enoki shard. Who would've thought it would taste this good drowned in batter and deep-fried into one giant disc of mushroom?
It's bigger than my face! Which says a lot.
Buah Keluak Omelette ($12.90)
For the uninitiated, buah keluak is a key ingredient in Peranakan cooking. Sometimes referred to as "Asian truffles", it's a rich black paste derived from the seeds of Pangium Edule tree.
Dainty and adorable, this omelette is VERY fluffy and chock full of buah keluak dollops embedded within it.
Buah keluak is pretty intense by nature, so if you're a beginner to the cuisine staple, this is a good place to start. It's significant enough for you to enjoy its taste without overpowering your senses. The robust earthiness of the paste adds an interesting dose of flavour to traditional Asian omelettes you've had before.
Eat it while it's hot, though! It tends to get stale rather quickly.
Squid Ink Pasta in Seafood Chilli Crab Sauce ($19.90)
When regular squid ink pasta just ain't fancy enough, just douse it in delicious chilli crab sauce. That's bound to do the trick. With loads of egg ribbons swirled in with a hint of ketchup-like sweetness, this is all the goodness of chilli crab without the mess and hassle of deconstructing actual crustaceans. Even the prawns come deshelled and ready for you to gobble them down!
I don't even like chilli crab that much (don't kill me), but there I was slurping up the bouncy noodles and giving serious thought to licking up the plate clean!
Might I just add, the tiger prawns and scallops were all super fresh, juicy, and downright HUGE.
Mama Laksa Burger With Fries ($16.90)
This is your average all-American burger. A savoury beef patty, square of cheese, fried egg, and bacon strips fresh off the grill with one small, but game-changing addition – laksa sauce.
Though smeared across the meat in a rather thin layer, the homemade sauce still packs a decent flavour punch. This is a pretty hefty burger but, even if you're stuffed to the brim, we guarantee you won't be able to put the burger down.
Simple but effective attempt at fusion, it'll definitely redefine your idea of typical cheeseburgers!
German Pork Knuckles in Garam Assam ($28.90)
Pork knuckle sits pretty low on the list of popular meat options, and I can safely say that assam dishes aren't exactly a crowd favourite among youths. But just one taste of this hearty and highly out-of-the-box dish, and this Asian on pork knuckles may very well become the next big hit.
Huge chunks of pork that are fall-off-the-bone tender, bathe in a sea of piquant assam gravy. The harmonious blend of assam spices seep right into the meat, ensuring that each succulent bite is bursting with flavours.
Could this be very pinnacle of Asian-European fusion cuisine we've all been waiting for? Until another worthy contender presents itself, I must say this creation has set the benchmark pretty high.
Tropical PinaRose ($19.90)
Woody's take it up a notch by serving scoops of ice cream not just in a boring ol' cup, but a lovely pineapple shell that will take you straight to the land of beaches and vacation vibes.
A perfect way to cap off an epic fusion meal, this gorgeous tropical dessert is a real treat for anyone with a sweet tooth. Majestic presentation aside, my ice cream wishes were granted when they featured both tangy AND creamy flavours in the same dish!
The double scoops of mango ice cream and strawberry syrup were bordering on sickly sweet for me, but the real winner here was the refreshing pineapple sorbet encased in the actual fruit. It had both my colleague and I clamouring over it and trying desperately to scrape out every last remnant from the pineapple core!
The Verdict
Forget half-hearted attempts of fusion cuisine where the culinary influences are barely noticeable.This is REAL fusion, done right. Not only are the myriad of dishes brimming with out-of-the-box innovation, the fact that everything on the menu is home cooked, just elevates their food to a whole new level.
You can practically taste the heart and soul with each bite that you take, and the incredibly warm service is just icing on the cake for a wonderful dining experience.
Overall Rating: 8.5/10
Woody Is Where The Heart Is
Sometimes you just need to get away from it all. Town has gotten way too boring and you've already scoured every hipster alleyway there is together with your cafe kakis. Bid farewell to the cold and impersonal industrial chic walls serving only to look good on Instagram. You deserve better!
The lovely atmosphere at Woody Family Cafe is something that anyone would be able to thoroughly enjoy. They also have kid's meal choices and plenty of vegetarian options. Perfect for date nights, gatherings with the squad, even bringing your grandparents out to sample homestyle asian fusion cuisine together. We guarantee grandpa will like the Assam Pork Knuckle so much he'll probably scarf it all down right to the bone!
Passion can be seen in every last aspect of this cozy eatery. Truly a hidden gem tucked away in the suburbs, trust us when we say that it's well worth the journey to the north.
Getting there
From the bus station at Sembawang MRT, take bus 882 until After Andrews Avenue (11 stops).
Turn right and walk a few steps til you reach Wak Hassan Drive, where you'll want to venture down the row of houses til you get to Woody's adorable sign and all-out forest-themed decor. You won't miss it!
Address: 12F Andrews Avenue, Sembawang Straits Estate, Singapore(759930)
Opening hours: Wed – Sun, 3.00 pm – 12.00am
Closed on Tues except for public holidays and eve of PH
Contact: 6758 1185
Follow them on Facebook or find out more about them here.
---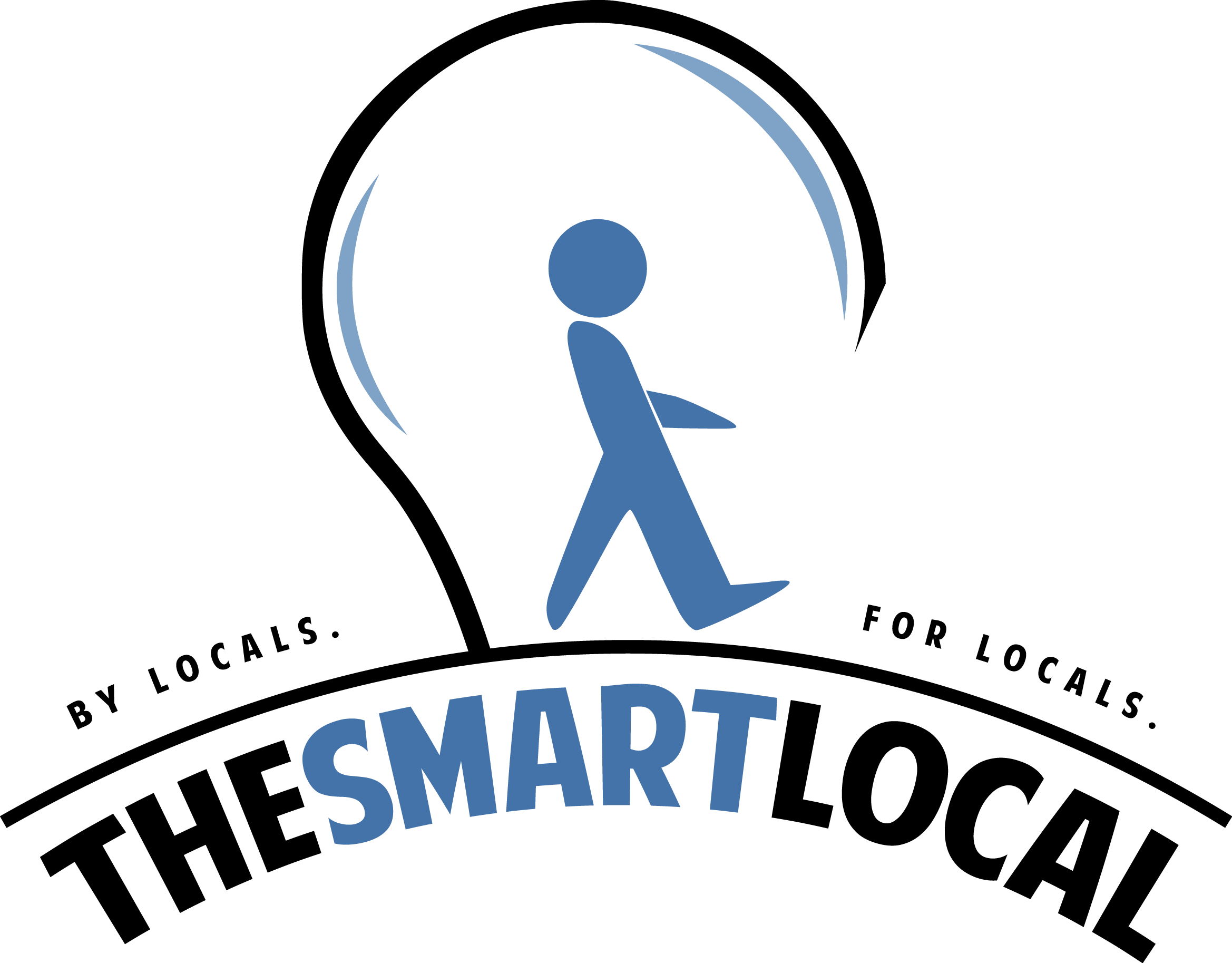 Drop us your email so you won't miss the latest news.