Best beer tower deals in Singapore
Image adapted from: @rany1515
One of the best ways to unwind after a long week is to kick back with a refreshing cold brew in hand, surrounded by your best buddies. It's usually more economical to get a beer tower when in a group, but with 1 tower usually costing about $70 on average, the damage done per person is still significant even after splitting the bill – more so when you don't just stop at a single tower.
But at these bars, you can chill out without worrying about the cost as they've got some of the cheapest beer towers in Singapore, all for $55 and below:
1. Stickies Bar
Image credit: @ohmymeiting
A night out at Stickies guarantees you a fun time without wrecking the wallet – beer towers are going at 1 for $35 and 2 for $60 (6-8pm daily). Some of their booze options include Pure Blonde, Victoria Bitter, Foster's and Guinness Draught.
 Image credit: @shakirmohamed
What's more, their outlets are well-equipped with pool tables, darts, board games, and even a PS4 – all free of charge – so there'll never be a dull moment. Soccer fans will also be pleased to know that live EPL games are streamed every weekend.
Read about other bars with games here.
Address: #01-10, Riverside Piazza, 11 Keng Cheow Street, Singapore 059608
Opening Hours: Mon – Sun: 12PM-12AM
Telephone: 6443 7564
Website
2. Cocotto and Kanpai 789
Image credit: @jaceonthemove
Both Japanese restaurant-cum-bars, Cocotto and Kanpai 789 are sister stores that offer one of the most wallet-friendly beer towers in Singapore all day long – with crowd favourites Kronenbourg and Asahi at only $40 a tower.
Spam fries. Image credit: @xtietang
At Cocotto, you can have Japanese-Western fusion fare such as the Nikomi Cheese Hamburg ($9.90), Cocotto De Omuraisu ($9), and even Spam Fries ($7).
Karage with oriental sauce. Image credit: @mykitchenmojo
As for Kanpai 789, some of its unassuming but surprisingly tasty bar bites include Karage with Oriental Sauce ($9), Deep Fried Spring Rolls ($7), and Sotong Balls ($8).
Cocotto
Address: #01-01, Far East Square, 8 Pekin Street, Singapore 048768
Opening Hours: Mon – Sun: 11AM-2AM
Kanpai 789
Address: #01-18/29, Robertson Walk, 11 Unity Street, Singapore 237995
Opening Hours: Mon – Thurs: 11AM-2AM | Fri & Sat: 11AM-3AM
Telephone: 9800 4954
 3. RedDot BrewHouse @ Dempsey
Image credit: RedDot BrewHouse
As the first local microbrewery, RedDot @ Dempsey's highlight is definitely their homebrewed beer towers priced at a mere $51 during happy hours (12PM – 7PM) daily. Choose from a total of 16 glorious artisan brews, like green lager beer, lime wheat beer, and a watermelon wheat beer brewed in-house.
Monster Green Lager Beer. Image credit: @woonjean
A wide range of European and Western dishes such as the Mediterranean Burger ($20) and Margherita Pizza ($20) are also available, all priced reasonably at approximately $10 – $30.
Address: #01-01, 25A Dempsey Road, Singapore 247691
Opening Hours: Mon – Thurs: 12PM-12AM | Fri & Sat: 12PM-2AM | Sun: 1030AM-11PM
Telephone: 6475 0500
Website
4. Two Fat Men Food Bar
Image credit: two fat men
Those who love Thai beers would be delighted to know that two fat men has towers of Singha draughts going for just $48 each during happy hour (Mon – Fri 5-9PM, Sat and Sun 2-9PM).
Image credit: two fat men
To top that off, the unassuming neighbourhood joint also carries a diverse menu of both Thai and Western chow like Grilled Pork Neck ($12) and an assortment of Burgers ($10) in choices like Fish, Chicken, and Beef, all served with fries. Add-ons like cheese, eggs, and prawns are available from $2 – $5.
Address: 376 East Coast Road, Singapore 428984
Opening Hours: Mon – Fri: 5PM-12AM | Sat & Sun: 2PM-12AM
Telephone: 6348 0241
Website
5. Quench! Bistro & Bar
Image credit: @violet.wind
North-siders can satiate their thirst for booze at Quench! Bistro & Bar, where beer towers are a steal at $55 for 1 and $98 for 2 on a daily basis. Soak in the kampung vibes as you lepak here while watching others fish out their supper from the prawning ponds opposite.
Image credit: @bosco_ong
Should you start feeling peckish but don't wish to fish for your own supper, fret not because Quench! has both Western and local chow to cater to everyone's tastes. There's the Carbonara Turkey Bacon Spaghetti ($8.90), Mixed Satay Platter ($9.90 – $17.90), and Hokkien Fried Prawn Noodles ($7.90), just to name a few.
Address:  #01-10, ORTO, 81 Lorong Chencharu, Singapore 769198
Opening Hours: Mon – Fri: 11AM-3AM | Sat & Sun: 9AM-3AM
Telephone: 6257 3657
Website
6. FIV五 Bars
Image credit: @ryepint
Apart from the $5 food and drinks that Five Izakaya, Five Oriental, Five Square and Five Tapas are famous for, these bars also have great value-for-money Kronenbourg 1664 beer towers priced as low as $55.
Five Izakaya
Address: #01-66/67, Changi City Point, 5 Changi Business Park Central 1, Singapore 486038
Opening Hours: Mon – Sun: 12PM-12AM
Telephone: 6604 8285
Website
Five Oriental
Address: #01-05B, 16 Collyer Quay, Singapore 049318
Opening Hours: Mon – Fri: 12PM-12AM | Sat: 6PM-12AM
Telephone: 9826 1049
Website
Five Tapas
Address: 25 Cuppage Road, Cuppage Terrace, Singapore 229454
Opening Hours: Mon – Thurs, Sun: 5PM-12AM | Fri & Sat: 5PM-2AM
Telephone: 6733 8097
Website
7. 1 Tyrwhitt Bistro & Bar
Image credit: 1 Tyrwhitt Bistro & Bar
1 Tyrwhitt Bistro & Bar is an Italian joint with an industrial-chic interior that's great for the gram. Better yet, they have Carlsberg and Kronenbourg towers at $49 each during happy hour (11.30am – 9pm daily).
Image credit: @bromptonsingapore
Food here is pretty value-for-money too, with their most expensive dish being the Truffle Egg Pizza at $23.80. The rest of the mains are priced between $10 – $20, and finger food at less than $10 – all without compromising on quality.
Address: 1 Tyrwhitt Rd, Singapore 207522
Opening Hours: Mon, Wed – Sun: 1130AM-12AM
Telephone: 6341 5167
Website
8. SMÖÖbar
Image credit: SMÖÖbar
With its exposed pipes, cement flooring, and resident band performing weekly, SMÖÖbar is grunge-like yet cosy. Carlsberg and Kronenbourg beer towers go for a sweet price of $50 from 5PM-8PM daily, and what's even sweeter is that these are all free of GST and service charge – what you see on the menu is what you get.
They also have a pool table, darts corner, and beer pong for you to let your hair down with.
Address: #01-22, 7Kickstart University Cafe, 70 Stamford Road, Singapore 178901
Opening Hours: Mon – Sat: 5PM-1AM
Website
9. District 10 Bar Tapas Restaurant @ Star Vista
Image credit: District 10
Drink your fill at District 10, a classy Spanish restaurant-bar with an open-bar concept which doesn't require you shouting over the music to be heard by your friends. Here, they have Asahi Dry towers for only $50 each, a treat for both your tastebuds and your wallet.
Iberico ham pizza. Image credit: @xu_miyan
And it doesn't stop there – have a feast with their reasonably priced Spanish delicacies like Quesadilla With Chicken And Melted Cheese ($12.80) and Iberico Ham Pizza With Rocket And Parmesan ($29).
Address: #01-42/K3, The Star Vista, 1 Vista Exchange Green, Singapore 138617
Opening Hours: Mon – Thu: 11.30AM-11PM | Fri: 11.30AM-12AM | Sat and Sun: 11AM-11PM
Telephone: 6694 2884
Website
10. Bistro 1855
Image credit: @kh_streetphotography
Situated conveniently near Promenade MRT Station, Bistro 1855 is a capacious gastrobar offering 2 towers of Hoegaarden at $99 – in other words, less than $50 per tower – for you and your pals to sip on.
Cheese Platter. Image credit: @wcn_ni
Cheese lovers will also be delighted to know that apart from their signature Bistro 1855 Chicken Wings ($12) and Ribeye Beef Cubes ($14), this eatery also has a Cheese Platter ($25) served with walnuts and crackers!
Address: #01-643, Suntec City Tower 4, 3 Temasek Boulevard, Singapore 038983
Opening Hours: Mon – Thurs: 11AM-11PM | Fri – Sat: 11AM-1AM
Telephone: 6836 5994
Website
Beer towers you can order without feeling the pinch
If you're in need of a time-out session from the stresses of daily life, now you know where to go for a beery good time with a couple of close friends in tow – without burning a hole in your pocket. Don't say we bojio!
Also check out: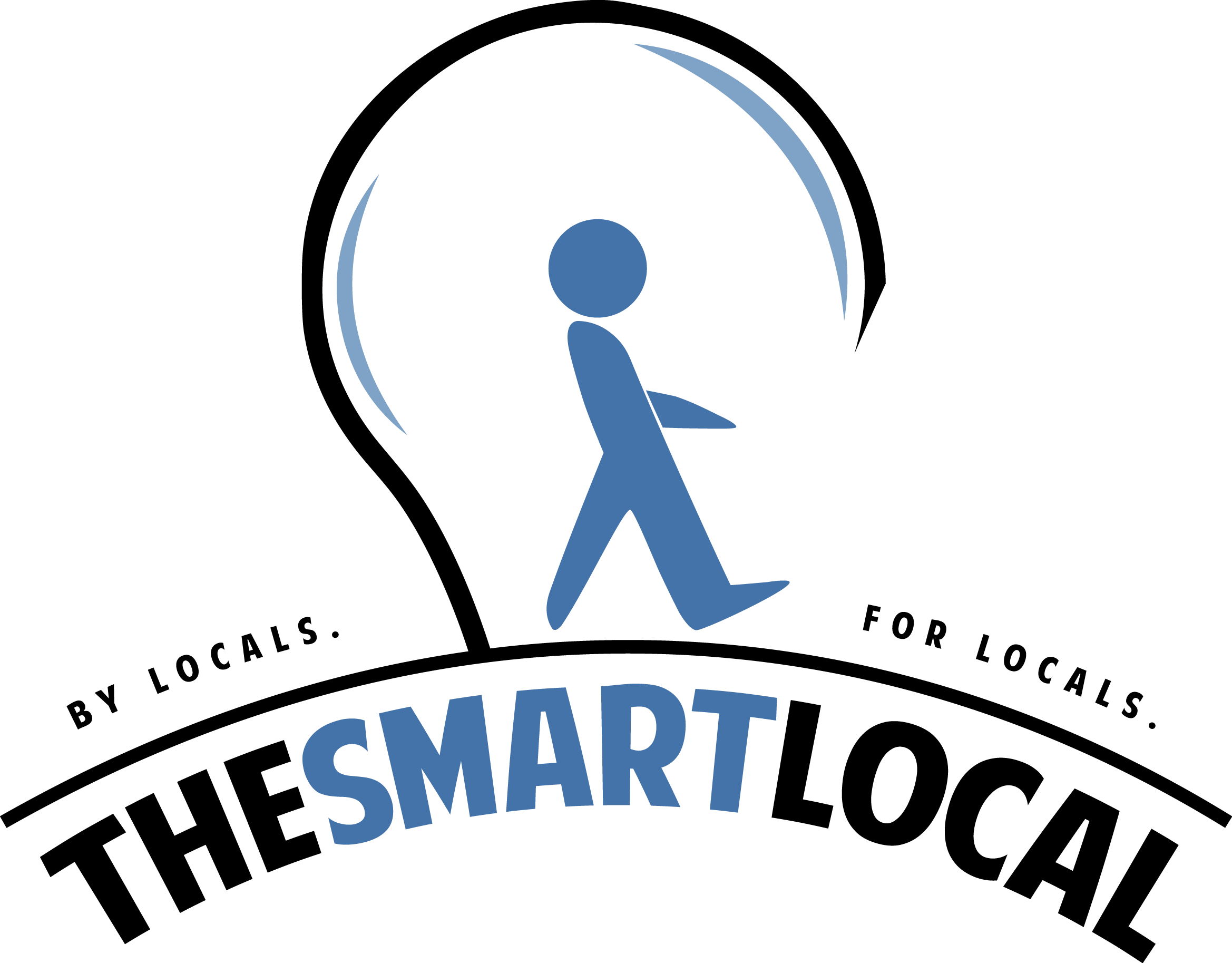 Drop us your email so you won't miss the latest news.