Fun bars and pubs in Singapore with games
---
Sitting at a table with cocktails, soggy bar bites, and an awkward "how are you what have you been doing with your life" conversation isn't what catch-up sessions with old friends should be.
Up your social life game by bringing your buddies to these fun bars and pubs in Singapore that offer more than just alcohol and loud music:
---
1. Stickies Bar – PS4 playstation & live EPL streaming
---

Beer Pong table. Source: @shakirmohamed
Located along Cumming Street, Stickies Bar is undoubtedly one of the coolest bars you'll find in Singapore. A great place to quench your thirst for all kinds of shots, Stickies promises an eventful and fun-filled night with the array of games they have in store for guests.

UNO Stacko.
Source: @kok_yung_4
Games:
Pool – FREE
PS4 Playstation – FREE
Darts – FREE
Board games – FREE
Card games – UNO, Cards Against Humanity etc
LIVE EPL streaming (weekends only) – FREE
Beer Pong ($50 per table*) – Challenge the house/other players and if you win, you don't have to pay for the game
*As many people as you like
UNO cards. Source: @therealpratapower
Other than games, Stickies also has beers and housepours priced by the hour – i.e., $2 at 2pm, $3 at 3pm, and so on – so you can have a good chug without worrying about your wallet!
Address: 11 Keng Cheow St, #01-10, Singapore 059608
Opening Hours: Mon – Sun; 12pm – 12am
Telephone: 6443 7564
Website
---
2. O BAR – Karaoke, live performances
---
Darts Machine in the background. Source: @uncleghandmade
O Bar redefines fun by offering something vastly different in every outlet. Music maestros can expect to catch live performances at the Punggol bistro & bar outlet. Not leaving out those who sound our best while tipsy, sing to your lung's content at the karaoke pub outlet at NUS or Upper Serangoon.
O Bar at TradeHub21, however, takes the cake with a pool table and electronic dartboard, perfect for a chill night of games.
Punggol
Address: 11 Northshore drive, Singapore 828670
Opening Hours: Mon – Sun: 5pm – 12:30am
Telephone: 9797 1799
TradeHub 21
Address: 8 Boon Lay Way, Singapore 609964
Opening Hours: Mon – Fri: 11:30am – 1am | Sat & Sun: 4pm – 1am
Telephone: 9050 0973
NUS
Address: 30 Lower Kent Ridge Rd, Singapore 119075
Opening Hours: Mon – Fri: 4pm – 1am | Sat: 6pm – 1am | Sun: 6pm – 12am
Telephone: 9367 0200
Serangoon
Address: 780 Upper Serangoon Rd, Singapore 534649
Opening Hours: Mon – Thu: 6pm – 1am | Fri – Sun: 6pm – 2am
Telephone: 6858 5535
Games:
Foosball
Ping pong
Beer pong
Darts
Price: TradeHub21 Pool/Darts ($2/game per pax)
---
3. Cherry Discotheque – arcade machines
---
Cherry Discotheque has arcade machines – and they actually work. MIND BLOWN. For all you drunkards who were always too tipsy to notice this vintage-looking machine, you've been missing out big time. Get turnt AF and attempt to play games such as Street Fighter II – without tipping the machine over in your alcohol-induced state!
Address: 21 Mount Elizabeth, Singapore 228516
Opening Hours: Wed – Sat: 10pm – 3am
Telephone: 9760 3031
4. Hogs Bar & Restaurant
Source: @aa.reine
Hogs Bar & Restaurant has a pool table free for all guests to use, as well as darts and foosball, so head on over to this pub for some free entertainment with a purchase of a few drinks. Just don't hog the games – be considerate!
Address: 382 Joo Chiat Rd, Singapore 427622
Opening Hours: Mon – Fri: 5pm – 1am | Sat & Sun: 4pm – 1am
Telephone: 6344 0253
5. Forest Darts Cafe & Pub
Forest Darts Cafe & Pub's warmly lit ambience complements its forest theme, along with the artificial plants draped across the walls and ceiling. Just staring at photos of the interior will make you feel like loosening that tie and leaning back in your seat with a couple of drinks.
Source: @hmlet_official
Lepak with your bros at here with a pool table and dart machines for only $2/game per person for both darts and pool. If singing excites you more, you can also have a go on the karaoke machine!
Source: @michellejia_if
Address: 45 Ann Siang Rd, Singapore 069719
Opening Hours: Mon – Thu: 4:30pm – 1am | Fri: 4:30pm – 2am | Sat: 6pm – 2am
Telephone: 6227 3522
---
6. Boost@Banks – Jenga, electronic dartboards
---
At this aesthetic container restaurant located in Punggol, soak in the rustic vibes while sipping on some Hoegaarden. Like a few other bars mentioned, Boost@Banks also has DARTSLIVE2 machines where guests can play electronic darts. Alternatively, you can choose to amuse yourself by watching friends play drunk jenga (available upon request).
Address: 21 Mount Elizabeth, Singapore 228516
Opening Hours: Wed – Sat: 10pm – 3am
Telephone: 9760 3031
---
7. Hopheads Bar – table tennis, foosball, beer pong
---
Super spacious, aesthetic and the epitome of chill vibes – Hopheads Bar is the place wind down with a group of overworked friends who just need to calm the truck down. Here, you can expect to watch your friends aggressively hit the air while playing drunk table tennis or even throw darts, with the classic pool table as well. Sounds great already!
Games:
Foosball
Ping pong
Beer pong
Darts
Price: Free with purchase of drinks!
Jumbo Jenga Challenge. Source: @harukist_orange
Address: 178 Clemenceau Ave Haw Par Glass Tower B1-00, Singapore 239926
Opening Hours:Mon – Sat; 11:30pm – 12am
Telephone: 6904 4019
8. iDarts Halo
Dart over to this super unique "drink & darts" concept bar, perfect for large groups. At iDarts Halo, you can play darts on their DARTSLIVE2 machines while chilling with a few drinks. Instead of the customary laser tag sessions that companies organise for employees, iDarts Halo offers a refreshing alternative for corporate team-building as well.
Price: $1/pax per game*
*Guests are required to order at least one drink each
Address: 201 Victoria Street, Bugis+, #-03-24, Singapore 188067
Opening Hours: Mon – Sun; 12:30pm – 1am
Telephone: 6634 9662
Website
9. Don't Tell Mama
This table becomes a beer pong table upon request! Source: @dtmmsg 
Korean Soju + Mexican Margarita = Sojurita ?
This Korean-Mexican fusion restaurant not only has a super unique variety of food and drink options – such as Bulgogi Quesadillas – but also hosts great beer pong games for larger groups at $53 per game (prior reservation required). Drop them a direct message on Facebook or an email to book a game in advance!
Address: 52 Tg Pagar Rd, Singapore 088473
Opening Hours: Mon – Thurs: 5pm – 2am | Fri & Sat: 5pm – 3am | Closed on Sun
Email: drink@dtmm.sg
Website
---
The best bars go beyond just drinks
---
It's always great to unwind with a couple of drinks at a chill bar with friends, but with the stresses of everyday life, sometimes we need an even more epic recharge session – involving more than just alcohol.
You know where to go next time when crashing that one friend's place gets boring!
Check out more clubs & bars and other things to do in Singapore: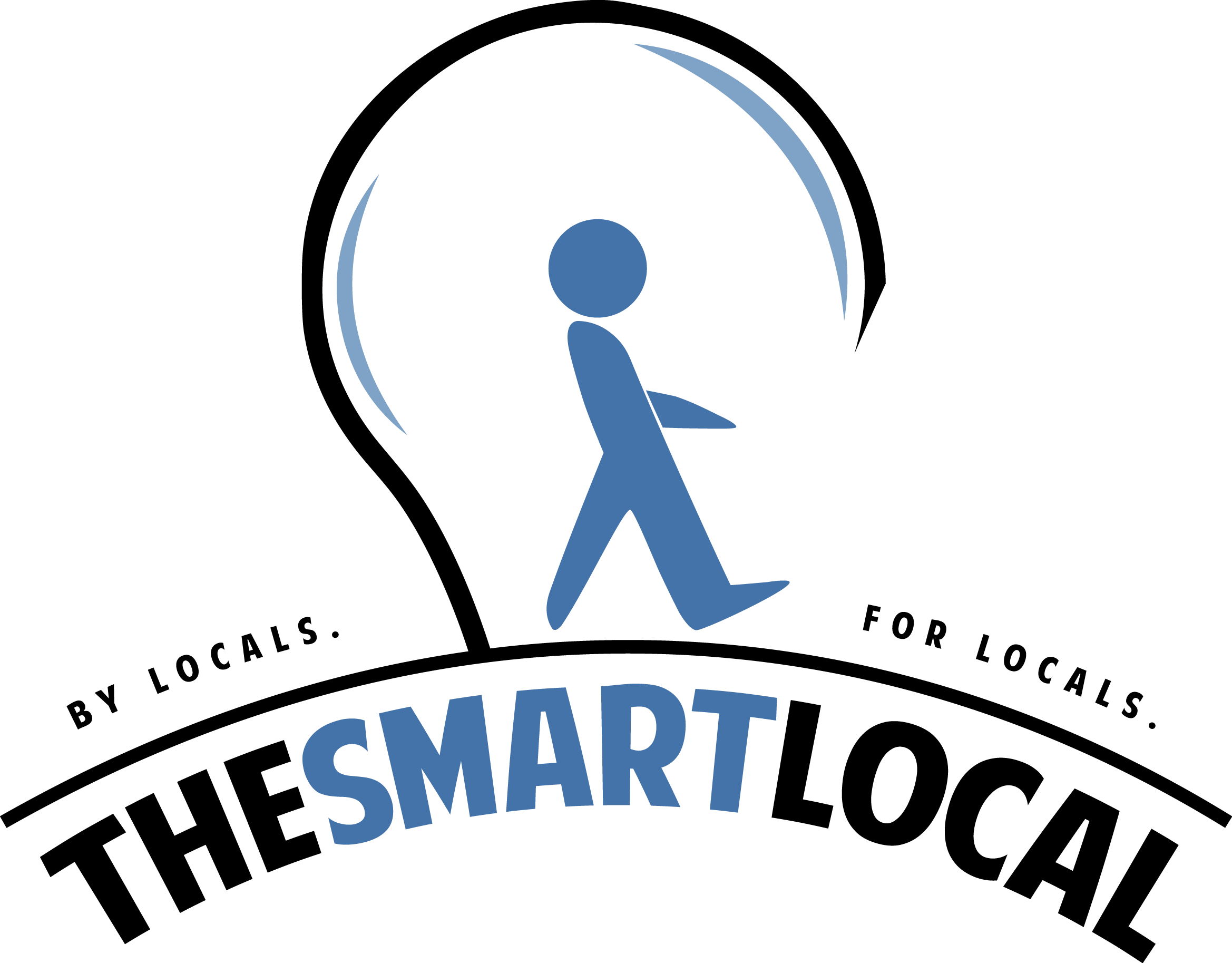 Drop us your email so you won't miss the latest news.