Visiting UK's unsung cities on a budget
Adapted from Source
When we think about the UK, we tend to think of just London. But as wonderful as the royal family's hometown is, there are many other cities out there just as exciting and culturally rich. And the best thing about UK's other unsung cities? Everything there usually costs less.
From beautiful Northern cities like York to the charming Welsh Cardiff, here are the cities you can explore in the UK which are just exciting as London – at much lower prices. On the other hand, If you wish to go to London first, then head to other cities later, it's just $199 via Norwegian airline – check out the deets here!
York
The Shambles | Source: @queenie_eee
Bursting with historical significance, York is a stunning city packed full of things to discover. As someone born and bred in the North myself, I'm incredibly proud of this charming city that's an asset to my side of the country.
From acres of beautiful lavender, to Europe's biggest Maize Maze, this city is one to not be left out.
1. Explore The Shambles and take a break with afternoon tea
For the shopaholics, delve into York's cobbled streets and visit The Shambles. It's a bustling, quirky area full of independent stores that sell every knick knack you could think of. And when you wanna live out your tai tai dreams, visit Betty's Tea Room, a famous cafe for it's afternoon tea.
Traditional Afternoon Tea @ Betty's Tea Room | Source: @_appleofmyeyes_
Try the Betty's Traditional Afternoon Tea (SGD $33.20 / £18.50) for the full experience, complete with home baked scones, a selection of sandwiches, delightful pastries, and of course, a warm pot of their special Tea Room blend.
2. Get lost in Europe's biggest Maize Maze
Maize Maze @ York Maze | Source: @sunshine041281
York is also home to the largest Maize Maze in Europe! Apart from this mind-boggling maze which'll have you high on adrenaline and perhaps slightly panicked, it also holds other types of mazes like the maze of illusions with a proper 3D labyrinth.
Mineshaft Maze, 3D labyrinth | Source
Ticket pricing
Adults: SGD $27.60 / £15.50
Children: (3-15 years): SGD $25.82 / £14.50
Free entry for children below 3
Website
3. Breathe in acres of fresh lavender
Source: @mearile
If you're more interested in reenacting that one scene from The Sound of Music then head toward Yorkshire Lavender, York's own lavender farm. Best of all, entry is completely free!
If you do fall in love with the beautiful Lavender and wanna bring some back with you, head to their plant nursery to take a few sprigs for an aromatic night's sleep.
4. Pet piglets and ride tractors on a farm
Source: @shirelleverity
Another one that may make the little ones squeal with delight is Piglets Adventure Farm, where you can make friends with the adorable baby chicks, bunnies and the famous piglets down at the barn.
Once you're done with that, strap on your boots and jump on the tractor for a bumpy ride up to the vegetable patch.
Ticket pricing
Adults: SGD $11.72 / £6.50
Children: (4 – 15 years): SGD $13.52 / £7.50
Free entry for children under 4
Website
5. Create your own chocolate lollipops at York's Chocolate Story
Source: @ashleighbrookex18x
Other cities in the UK were built on industries of coal, steal or wool – but York build their foundations on chocolate!
On this tour, you'll be able to find out all about York's choc story, and even create your own customised chocolate lollipops. If there's anything better than learning about choc, it's eating it.
Ticket pricing
Adults: SGD $20.73 / £11.50
Children: (4-15 years): SGD $17.12 / £9.50
Website
Cardiff
Source: @williamweii
With word-class sport, an insane night-life and tons of cultural sights to see, it's no surprise that Cardiff ranks with London as one of UK's most compelling destinations. The Welsh accent is adorable too, so that's a plus.
1. Enjoy the seabreeze at Penarth Pier
Source: @emily_humphries
The award winning Penarth Pier is perfect for paktor night with its romantic fairy lights and benches perfect for snuggling on. You won't be able to take a dip in the icy cold seas, but you will be able to attend cool classes like African drumming along this pier!
Bags of chips and creamy ice-cream are sold along the outskirts of the pier, so treat yourself and enjoy them while overlooking the sea.
2. Find yourself in a real-life fairytale at Forest Fawr Sculpture Trail
Source: @cb11112
This magical forest trail is great for those with a big imagination, as it's based on the idea of a giant mythical creature whose home is in these woods.
This creature has conveniently left a bunch of its possessions around the woods, including a treasure chest and cauldron for you to marvel at. Other magical creatures are intricately carved into tree trunks, so watch out for these.
3. Browse the Victorian and Edwardian arcades
Source: @_mtty
Unlike Singapore's spanking modern malls, this shopping area of Cardiff is an old piece of history that offers a certain rustic charm. Wonder down the Morgan Quarter for prestigious brands and independent retailers.
On the other hand, if you've got an eye for old boutiques, head to the Royal Arcade to pick up some lost treasures that you won't be able to find anywhere else.
4. Let out your inner geek with the Doctor Who Experience
Source: @becca_j_b
This will be the new Disneyland for all the Doctor Who-loving, closet geeks out there. This interactive tour will take you behind the scenes, where you'll see the sets, costumes and props of the British sci-fi series!
Weeping Angel | Source: @jovemnerd
And if you find yourself facing one of these horrifying weeping Angels, whatever you do, don't blink.
Ticket pricing
Adults: SGD $25.22 / £14
Children (5-16 years): SGD $17.57 / £9.75
Free entry for children below 5
Website
Edinburgh
Source: @topedinburghphotos
History-soaked Edinburgh is one of the most famous locations in the UK. This Scottish city is a diverse one, full of elegant buildings and medieval tenements. We can definitely attest to its rating as one of the most beautiful and compelling cities in the world!
1. Hike up an ancient volcano
Source: @nclmullen
Right next to Edinburgh Castle sits Arthur's Seat, a volcano that's also the highest point of this city. Luckily enough for us, the volcano is now inactive, so people can now climb up for free and see the panoramic views it has to offer. It's a relatively easy climb, so don't worry if you're not much of a hiker.
Grab a couple of sandwiches and a drink from the nearby M&S on the way – this is the perfect spot for a picnic.
2. Visit the royal Edinburgh Castle
Adapted from Source
Rated the top destination of Edinburgh, this one's a must-go. Boasting secret gardens and amazing architectural details, no matter where you're standing, there's something amazing to look at. If you wish to learn more about Scottish history, go on a tour with a castle ambassador.
Ticket pricing
Adults: SGD $30.38 / £17
Children (5-15 years): $18.23 / £10.20
Free entry for children below 5
Website
3. Go day drinking at Edinburgh's Gin Distillery
Source: @syou92
This little spot in Edinburgh is a playground for gin fanatics. They offer tours from the Gin Discovery tour (SGD $17.87 / £10) which includes an intimate tour and a miniature bottle of gin, to the pricier Gin Making Experience (SGD $134.02 / £75) which includes a tutored-tasting session, and the chance to make your own custom gin!
This may be one of the only opportunities where day drinking acceptable, so, alcohol-loving peeps, go wild!
Cambridge
Source: @hruoyi
Most commonly associated with the University of Cambridge, everything about this city just feels so intellectual. Its beautiful buildings and cycling community are just part of the reasons why it's one of my favourite cities in the UK.
But apart from the university, there's much more to uncover in this small, but stunning part of the UK.
1. Go punting on River Cam
Source: @bronteealicee
Speaking from my own experience, there's no better way to see Cambridge than with a guided boat tour at SGD $28.59 / £16. Punting is a great experience that'll let you hear stories about the student rivalries and pranks, while seeing the most iconic Cambridge sights such as the Mathematical bridge.
If you're one to splurge a little on outdoor activities, rent a boat at SGD $65.67 / £36.75 per hour and learn how to punt yourself!
2. Enjoy a picnic at The Backs
Source: @zentertainmentweekly
The Backs is easily one of the best spots in Cambridge for a laid back picnic. Snuggle in a blanket, and munch on some scones and sandwiches as you take in the amazing views along the river.
3. Stay in a Harry Potter-esque dorm
Trinity Hall, Cambridge | Source: @lanenadellanonna
Unlike the standard plain Uni halls in Singapore, Cambridge's halls look like they came straight out of Hogwarts. You'll be welcomed in huge spaces with historical paintings, and a grand dining room that'll have you wondering if you're in the Great Hall itself.
Book your room here to join in on the student camaraderie and live out your Potter dreams. For as low as SGD $81 / £45 per night, you'll be getting an included breakfast too!
Nottingham
Source: @atoablog
Linked to lace-making and bicycles, Nottingham is a handsome city that has often been compared to London's grandeur. And while wondering around this city, you might want to keep a tighter hold onto your bag – who knows if the city's Robin Hood legends are true?
1. Explore a maze of man-made caves
Source: @therainbowfairy_
Hidden under your feet in Nottingham is a whole world of man-made caves for you to explore, which even few locals know about. Previously used as a tannery, public house cellar and an air raid shelter, this attraction is perfect for the adventurous.
You can choose to go on a tour with the friendly guides acting as archeologists, or explore the caves by yourself with an audio guide.
Ticket pricing
Adults: SGD $14.13 / £7.95
Children (Under 18s): SGD $10.72 / £5.95
Free entry for children below 5
Website
2. Make friends with the deer at Wollaton Park
Source: @viv__x
For the longest time as a kid, I thought that deer were mythical creatures that just existed to pull Santa's sleigh. You can imagine my confusion and excitement when I finally saw the mammals in real life at this park.
This park is a magnificent place to spend the day, full of friendly free-roaming deer that you can get up and close to. The grand Elizabethan hall located in this park is free to enter too! Feel free to take pics, as scenes from The Dark Knight Rises were shot in front of this very hall.
3. Get your heart pumping at Adrenalin Jungle
Source: @sophieIb1
For the adrenaline junkies that want nothing more than sweaty palms and an accelerated heart beat, this activity centre in the middle of Sherwood Forest is practically calling for you. From muddy assault courses to blindfold driving and shooting arrows from an actual bow, there's a serious range of activities to ensure your adrenaline gets pumping.
Source: @mariizzard
Prices are around SGD $90 / £50 each, but for a full day packed full of activities, it'll be worth your money. More info here.
Low-budget places in UK, the land of tea and scones
London is just a small part of UK, and there's so much more beyond that. From charming Northern cities with beautiful tearooms, to magnificent parks in the South which boast hordes of friendly deer, there's lots to experience outside UK's capital.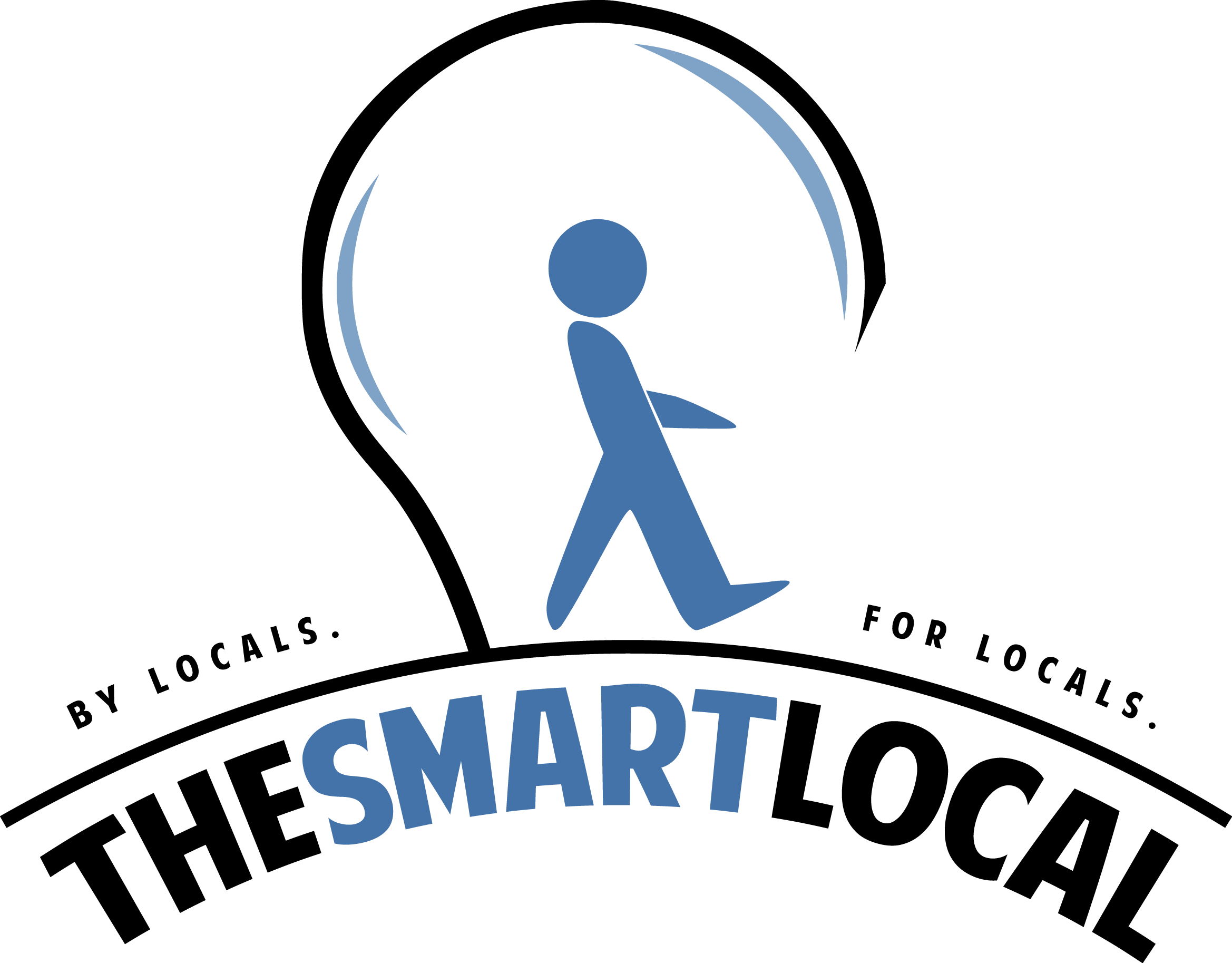 Drop us your email so you won't miss the latest news.