Sports bars in Singapore
---
Source
It's the moment every football fan dreads. Your favourite team is playing, you're desperate to watch, and you can't find a single bar showing the game. Trying to find a spot that doesn't simply play live music every night while their TV screen sits silently in the corner is a struggle that no football lover should have to go through.
With major games like the FA Cup final coming up, you can definitely do better than sitting at home while the rest of your family is asleep. So book a cab, grab some friends, and head down to one of these bars next time your game is on. Who wants to pay for expensive tickets and rubbish views anyway?
---
1. McGettigans, Clarke Quay
---
Not only does McGettigan's have one of the coolest interiors in Singapore, it's also one of the best spots on the Island to watch live sport as it happens. As well as football, they show favourites such as rugby, golf and tennis too, all washed down with the best beer around.
For all those Manchester United fans out there, remember to head down here on the 21st May 2016 for the FA Cup final. Find live bands, trivia quizzes and ex-player Paul Parker, and plenty of big screens all across the bar! If you fancy coming, remember to RSVP on their Facebook page.
Address: 3A River Valley Road, Merchart's Court, Singapore
Contact: 6837 0577
Opening Hours: Mon-Friday: 12:00-03:00, Sat-Sun: 10:00-03:00
---
2. The Bank Bar and Bistro
---
Sure, The Bank may seem a bit fancier than regular sports bars, but they definitely know how to throw one hell of a party. With a FA Cup final party being held here on the 21st, not only can you enjoy a buzzing atmosphere in a gorgeous venue, but you also stand a chance of winning a signed Wayne Rooney jersey too.
Sophisticated on the surface, yet undeniably raucous when filled with football lovers, expect an electric ambience, right near the heart of the CBD.
Address: 1 Shenton Way ,One Shenton #01-01, Singapore 068803
Contact: 6636 2188
Opening Hours: Mon: 11:00-23:00, Tues-Fri: 11:00-00:00, Sat-Sun: 09:00-00:00
3. Michief, Esplanade
---
Image credit: Eatbook
Nothing complements a rousing English Premier League screening quite like hearty nosh, affordable drinks and a lively crowd of fellow football fanatics. Situated at Esplanade Mall, Mischief is the perfect destination for avid fans from all over the world to gather.
Image credit: Eatbook
There'll be no shortage of good food to tide you over the evening, with gourmet selections such as Crackling Pork Belly ($12) and Atomic Fries ($14) to fuel you and your mates' roaring cheers. The latter features an addictive, finger-lickin' concoction of sriracha and Japanese spices.
Address: 8 Raffles Avenue, #01-12 Esplanade Mall, Singapore 039802
Contact: 6532 0106
Opening hours: Mon 5PM-11PM | Tue – Thur 5PM-1AM | Fri – Sat 5PM-3AM | Sun 5PM-12AM
---
4. Muddy Murphy's 
Following the theme of Irish Pubs, Muddy Murphy's is a much cosier, more intimate space, helping to create one of those environments you just can't match when live football is being shown. With 6 big screens to catch all the best live sports, if there's a game on, chances are it'll be showing here.
Team this live football with unbeatable traditional pub food and UK favourites such as Strongbow Cider, and you've got the recipe for the perfect night out. It'll be so fun, you may not even care if your team doesn't win.
Address: 111 Somerset Road, TripleOne Somerset #01-02, Singapore 238164
Contact: 6735 0400
Opening Hours: Mon-Wed: 11:00 – 00:00, Thurs: 11:00 – 01:00, Fri-Sat: 11:00 – 02:00, Sun: 11:00 – 01:00
5. Hog's Bar
Found in the converted Peranakan House on Joo Chiat Road, Hogs is everything a beer drinking sports fan could dream of. From pool and foosball tables to beer gardens and a menu serving only the best Western food, this is home to everything you could possibly desire.
Live sport is what Hog's revolves around, showing almost every sport you can think of, as well as being more than willing to cater for your personal sporting needs. Just let the staff know if you have a favourite event live on TV, and they'll try to ensure that you get to see it!
Address: 382, Joo Chiat Rd, Singapore 427622
Contact: 6342 0382
Opening Hours: Mon-Fri: 17:00 – 01:00, Sat-Sun: 16:00 – 01:00
6. Harry's 
Although not specifically known for being a sports bar, Harry's is still home to many a sports fan tired of watching football at home alone. With 20 bars across the island, sleep soundly knowing that there'll always be a Harry's relatively nearby.
Check out their online calendar which shows what sport is on, ensuring you now have no excuse to ever miss your favourite game again. It also lets you know what bars will be showing the game and which won't. So if you're dying to catch the FA Cup final, remember not to head to the Marina Bay Link Mall, Mapletree Business City or Shenton Way outlets, unless of course you want to endure the walk of shame back home.
Address: 28 Boat Quay, Singapore 049818
Contact: 6337 0657
Opening Hours: Mon-Thurs: 07:30 – 01:00, Fri-Sat: 07:30 – 02:00, Sun: 07:30 – 01:00
7. The Penny Black
If you've ever watched a live game in a UK pub, you'll know that it's an experience tough to beat. Thankfully, the Penny Black Victorian London Pub lets us all enjoy the next best thing, having being designed and built in England and shipped all the way over to Singapore. Step inside and wonder if the alcohol is making you hallucinate, it couldn't look more authentic if it tried.
Keep an eye on their Facebook, where they weekly post what games will be showing and at what times.
Address: 26/27 Boat Quay Singapore 049817
Contact: 65382300
Opening Hours: Mon – Thu: 11.30 am – 1 am Fri – Sat: 11.30 am – 2am Sun: 11.30 am – Midnight
8. The Bungy Bar
Slap bang in the heart of Clarke Quay, The Bungy Bar is ideal for any football fans who fancy heading out after the game to celebrate/ condole with fellow fans. Right next to the Clarke Quay Bungee, don't expect any OTT frills, themes or fancy interiors here, sometimes simplicity is all you need. A simple sports bar at its finest.
Address: #01-07 Clarke Quay 3E River Valley Rd, Singapore 179024
Contact: 6339 5707
Opening Hours: Mon-Thurs: 13:00 – 01:00, Fri-Sat: 13:00 – 03:00, Sun: 13:00 – 01:00.
9. Hannibal

With the vibe of a European Cafe but the booze of one of Singapore's best clubs, this combo creates a bar you can't afford to miss. Huge projector screens show all the best live sports, helping Hannibal create an exciting environment for the party goers it attracts. From expats to local young professionals, make yourself cosy and settle into one of the best spots around for live sports.
Address: 80 Mohamed Sultan Road #01-03/04 The Pier @ Robertson Walk
Contact: 6732 7550
Opening Hours: Mon-Thurs: 16:00 – 01:00, Fri: 16:00 – 02:00, Sat-Sun: 12:00 – 02:00
10. Patro's bar and restaurant 
A little different from regular sports bars, Patro's is a Mexican-North Indian fusion restaurant. An open-concept beach restaurant facing the South China Sea, this is a perfect spot for football lovers to come with family. Its laid back and chilled out vibe makes this your go-to spot if you're looking for a spot to sip on margaritas instead of your regular cider and beer.
With a cosy sports bar interior, delicious fusion food, and the beach only a stone's throw away, you won't even mind that you're nowhere near the game itself!
Address: 920 East Coast Parkway Parkland Green Singapore 449875.
Contact: 64409372
Opening Hours: Mon-Thurs: 11:30 – 14:30, 17:30 – 23:00. Fri-Sat: 11:30 – 01:00. Sun: 11:00 – 23:00.
11. Coq & Balls 
As well as having an intentionally hilarious name, the Coq & Balls is the trendy bar that cements Tiong Bahru as a hipster's haven. Built in memory of a "local legend", this beautifully decorated bar is the perfect combination of classy meets fun, with craft and premium draft beers awaiting your arrival.
Worn brick walls and an industrial interior are what makes this place so unique. If all you're looking for is a simple and friendly spot to drink good beers alongside friends while the game is on, then look no further.
Address: 6 Kim Tian Road, Kai Fook Mansion, Singapore 169246, Singapore 169246
Contact: 6276 6609
Opening Hours: Mon-Fri: 16:00 – 01:00, Sat-Sun: 15:00 – 01:00
---
12. Boomerang Sports Bar
---
Aussie food and beer combined with live international sports on impressive HD large screen TVs will always be a recipe for success. Showing favourites like cricket and football to even horse riding, enjoy your game right on the Singapore river. It's known as 'Singapore's home of live sport' for a reason! Keep an eye on their Facebook to see what games will be on and when.
Address: 60 Robertson Quay #01-15, The Quayside, Singapore 238252
Contact: 6738 1077
Opening Hours: Mon-Sun: 07:00 – 03:00
---
Sports bars have never looked so good
---
The odds may be against football lovers over here in Singapore, what with the awkward time difference and smaller sports culture than places like the UK, but bars like these help make life a whole lot easier. Don't despair that you're not at the actual game, instead, why not make the most of what Singapore has to offer?
Whether you win or lose, are a local or an expat, or just fancy something new to try out, these bars are perfect for all kinds of sports lovers across Singapore!
More nightlife guides: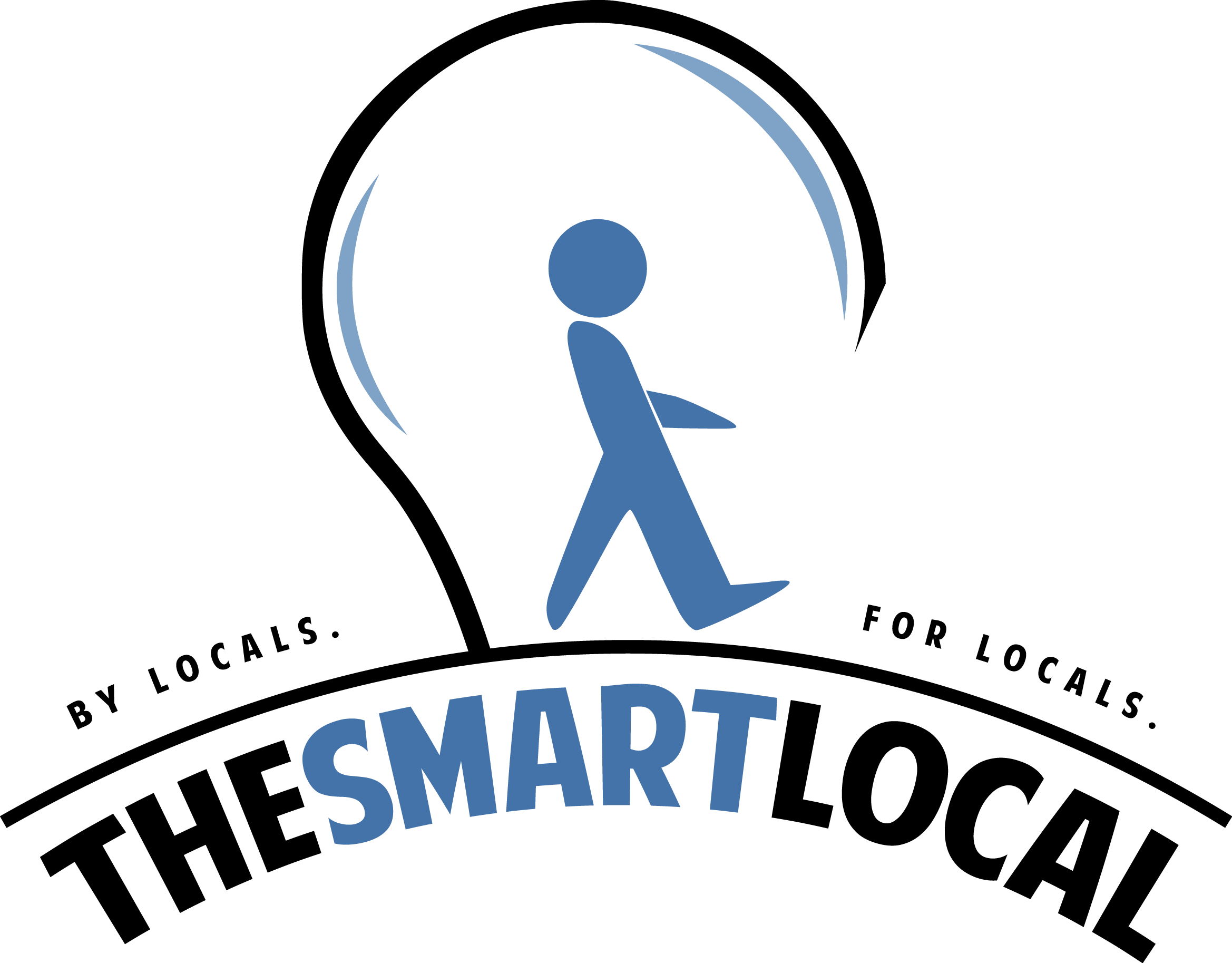 Drop us your email so you won't miss the latest news.