Clarke Quay Guide 2018
Image adapted from @holeymoleygolf
Clarke Quay isn't just a lepak spot for couples and tourists to sit by the river snapping Boomerangs of the passing bumboats. It's home to a slew of unique activities to get your adrenaline surging, and good food to fuel you for a night of partying.
Come sundown, the entire area transforms so you'll be spoilt for choice between getting down on the dancefloor, chilling at the bar over some giant beer pong, and just about everything else.
Here are 10 things to do in Clarke Quay in 2018, proving after all these years that it truly is the apex of Singapore's nightlife scene.
1. Chupitos
"Shots, shots, shots, shot, shots, shots, EVERYBODY!"
If you live by that iconic LMFAO feat. Lil Jon song, Chupitos deserves to be your second home. With a whopping 130 different shots to choose from, their menu is just one of the many impressive aspects to be excited about.
Marvel at the flaming magic of their speciality shots, including the Harry Potter ($108), where a Potter-inspired bartender will cast some spells and set your Amaretto, Kahlua and Cognac concoction ablaze.
You can also get flaming individual shots like the S'mores ($12) or Strawberry Shortcake ($15). Another must-try is their gorgeous Sandstorm ($24) concoction, which looks like a lava lamp. There are major theatrics involved, so get those phone cameras ready!
If you're feeling competitive, challenge your pal to an Amazing Race ($35). Whoever downs all the cranberry, orange and peppermint flavoured vodka wins, no hands allowed! Loser gets a penalty shot, winner gets bragging rights.
Address: Block B, 3 River Valley Rd, #01-05 Clarke Quay, Singapore 179021
Opening hours: Sun – Tue, Thur 6.30PM – 1.30AM | Wed, Fri 6.30PM – 3AM | Sat 6.30PM – 3.30AM
2. Tang Music Box
If you've ever lamented the lacklustre snack options at your regular KTV spot, Tang Music Box is about to be your new go-to.
Step inside and you will be greeted with what seems like a mini-mart, fully stocked with goodies from all over the globe. You can even order bar bites from selected restaurants in Clarke Quay, like Chuan.Grill & Noodle Bar!
If you're planning a larger-scale get-together, book one of their glitzy VIP rooms to experience the ultimate star treatment.
A pool table to keep you occupied before your song comes up, tidbits to satisfy every craving, and music blasting from multiple big screens. Heaps better than squeezing in a cramped and dingy karaoke room!
Address: Block B, 3 River Valley Rd, #02-03/04 Clarke Quay, Singapore 179021
Price: Click for a full list of room rates and daily promotions
Opening hours: Mon – Thur 2PM – 4AM | Fri – Sat 2PM – 6AM | Sun 1PM – 3AM
Telephone: 6338 6659 or 6338 0081
3. Level Up
For anyone who's grown up loving video games, Level Up is a dream come true.
Revel in the glory of their old-school games like Bishi Bashi, Point Blank X, and Street Fighter.
Aside from the consoles, air hockey, basketball shooting and racing video games will keep the nostalgia factor going. All that playtime is sure to work up an appetite. Chow down on their Angus Beef Sliders with Seaweed Fries ($15) and Fish Tacos ($15) – the latter is made with a succulent snapper and topped with a delightfully tangy sriracha mayo and mango salsa mix.
Address: Block A, 3 River Valley Rd, #02-04 Clarke Quay, Singapore 179020
Opening hours: Mon – Thur 5PM – 2AM | Fri & Sat 5PM – 3AM | Sun 4PM – 1AM
Telephone: 6266 2276
4. Get Juiced
Fickle-minded clubgoers no longer need to bicker among the squad when settling on a venue.
Get Juiced houses 3 different sections under one roof: a hip-hop club, a chill bar and lounge, and a rockin' EDM dance floor. Stay tuned to the Get Juiced Facebook page for news of special themed nights like their Ladies Night every Wednesday, Beat Star and more.
It's also Singapore's first cashless bar and club, so you can order booze and bites at their digital kiosks or through the GetJuiced SG app. The latter unlocks $5 deals for house drinks and house beers all day, every day. Sweet!
Munch on classics like chicken winglets, pepperoni pizza and fish and chips. Yum!
Address: Block E, 3 River Valley Rd, #02-01 Clarke Quay, Singapore 179024
Opening hours: Tue 6PM – 1AM | Wed & Fri 6PM – 3AM | Thur 6PM – 2AM | Sat/Eve of PH 7PM – 4AM | Closed on Mon & Sun
Telephone: 6208 7293
5. PONG Singapore
There's something about a digital pong table that makes a casual game feel so legit. PONG Singapore uses a high-tech table with electronic sensors and sound effects.
Besides the thrill of seeing the table light up when you successfully sink a shot, the live leaderboard system and tournament displays also add to the feeling that you're secretly a professional pong champion.
With football match screenings and live bands crooning everything from 90s throwbacks to sappy Mandopop, there are zero chances of you feeling bored while waiting for your turn at the game.
Address: Block B, 3 River Valley Rd, #01-17 Clarke Quay, Singapore 179021
Opening hours: Mon – Thur 5.30PM – 2AM | Fri & Sat 5.30PM – 4AM | Sun 5.30PM – 3AM
Telephone: 8808 7664
6. RedTail Bar by Zouk
Going by an apt slogan of "the drama before the party", RedTail Bar by Zouk is the spot to pre-game before a wild night out.
Zouk's reputation within the clubbing scene is nothing short of legendary. Now, at RedTail, they're offering delicious food and incredible drinks, plus giant games that are the epitome of go big or go home.
Blue Spin ($25++): Gin, vodka, rum, tequila, cognac and more | Velvet Ropes ($17++): Midori and watermelon liqueur.
Challenge your friends to a round of giant pong – featuring mini soccer balls and metal buckets instead of ping pong balls and cups – and giant wooden Jenga.
If you happen to notice how kickass the playlist at RedTail is, it's 'cause it was curated by Zouk's resident DJs.
TIP: Spend $80 nett at RedTail to skip the queue and qualify for FREE entry to all Zouk clubs!
Address: Block C, 3 River Valley Rd, #01-04 Clarke Quay, Singapore 179022
Opening hours: Sun – Tue 6PM – 11PM | Wed 7PM – 3AM | Thur 6PM – 11PM | Fri 7PM – 3AM | Sat 7PM – 4AM
Telephone: 6738 2988
7. FaMA
To keep that bod looking lean and mean, try an alternative form of working out that beats overusing the treadmill like a hamster on a wheel.
Short for Fitness and Martial Arts, FaMA is renowned for offering top-notch tutelage courtesy of world champion coaches. Bursting with credentials, this gym is your best bet to dabble in the art of Brazilian Jiu-Jitsu or Muay Thai.
If you're just looking to work up a sweat before a round of drinks, they also have strength and conditioning training tailored to all ages and fitness levels.
A one-week free trial is available, so walk in or give them a ring if you'd like to dip your toes into the world of martial arts fitness.
Address: Block A, 3 River Valley Rd, #02-03 Clarke Quay, Singapore 179020
Opening hours: Mon – Fri 6.30AM – 10PM | Sat 7.30AM – 3PM | Sun 9.30AM – 3PM
Telephone: 6352 0992
8. GX5 Extreme Swing
Good news if you're itching to get that adrenaline pumping: there's no need to travel all the way to some far-flung amusement park that requires at least half a day's worth of commitment.
Simply swing by Clarke Quay and hop onto the GX5 Extreme Swing, notorious for causing a choir of screams to be heard along the riverbank whether day or night.
The swing sends you soaring sky-high, giving you stunning aerial views of Singapore's greatest landmarks. If you're brave enough to actually open up those peepers, that is.
Address: Block E, 3 River Valley Rd, Clarke Quay, Singapore 179024
Opening hours: 1PM – 12AM daily
Price: $45 per pax, $35 for student
Telephone: 6338 1766
9. Kushikatsu Tanaka
First established in Tokyo a decade ago, Kushikatsu Tanaka now has close to 200 outlets worldwide. With its first Singaporean branch opened at Clarke Quay, locals get to indulge in the signature kushikatsu cuisine (deep-fried food on skewers) and original sauce which stems from Osaka.
After trying it for the first time, we have but one question on our minds: Who knew deep-fried food tastes so much more exquisite when served on a stick?
The Assorted Kushikatsu ($8.20) comes with skewers of beef, pork, lotus root, onion, and a huge rod of asparagus.
If you're ravenous, opt for the Chiritori Hotpan ($16 for pork, $18 for beef), a mountain of tender meat slivers and beef offal atop crunchy vegetables.
The jovial staff will also encourage a round or two of the Chinchirorin Challenge with their signature Jim Beam Highball ($6.80). Toss the dice and if it lands on even numbers, you can get the drink for half the price. Odd numbers mean you'll have to get a Mega-sized Jim Beam Highball ($13.60). Roll doubles and get one glass of Jim Beam Highball on the house!
Address: Block A, 3 River Valley Rd, #01-01B Clarke Quay, Singapore 179020
Opening hours: Mon – Thur 12:00 PM – 2:30 PM, 5:00 PM – 12:00 AM | Sat 12PM – 1 AM | Sun 12PM – 12AM
Telephone: 6258 3789
10. Holey Moley
A putt-putt course styled after Operation? Gulp. (Image credit: @holeymoleygolf)
Opening in early December 2018, Holey Moley is the new kid on the block who is set to add even more pep and vibrant activity to Clarke Quay's stellar lineup of hip bars. A super popular chain in its home country Down Under, the first outlet on our sunny shores will feature a mini-golf course with quirky themes.
Image credit: @holeymoleygolf
Fun and games aside, they're also known for being ridiculously strong in the #aesthetics department, so come dressed comfortable enough for a rousing session of mini golf, but fab enough to stock up on IG shots as well.
Insta-worthy displays everywhere you look. (Image credit: Holey Moley Golf Club Singapore)
***Opening early December 2018***
Clarke Quay things to do
No matter your age or preference when it comes to kicking back and enjoying an evening out, Clarke Quay has something that'll be right up your alley.
From classy post-work drinks and chit chat to an unforgettable celebration of life's grand occasions, the area is a one-stop destination that never disappoints.
---
This post was brought to you by Clarke Quay.
Photography by Dexter Looi.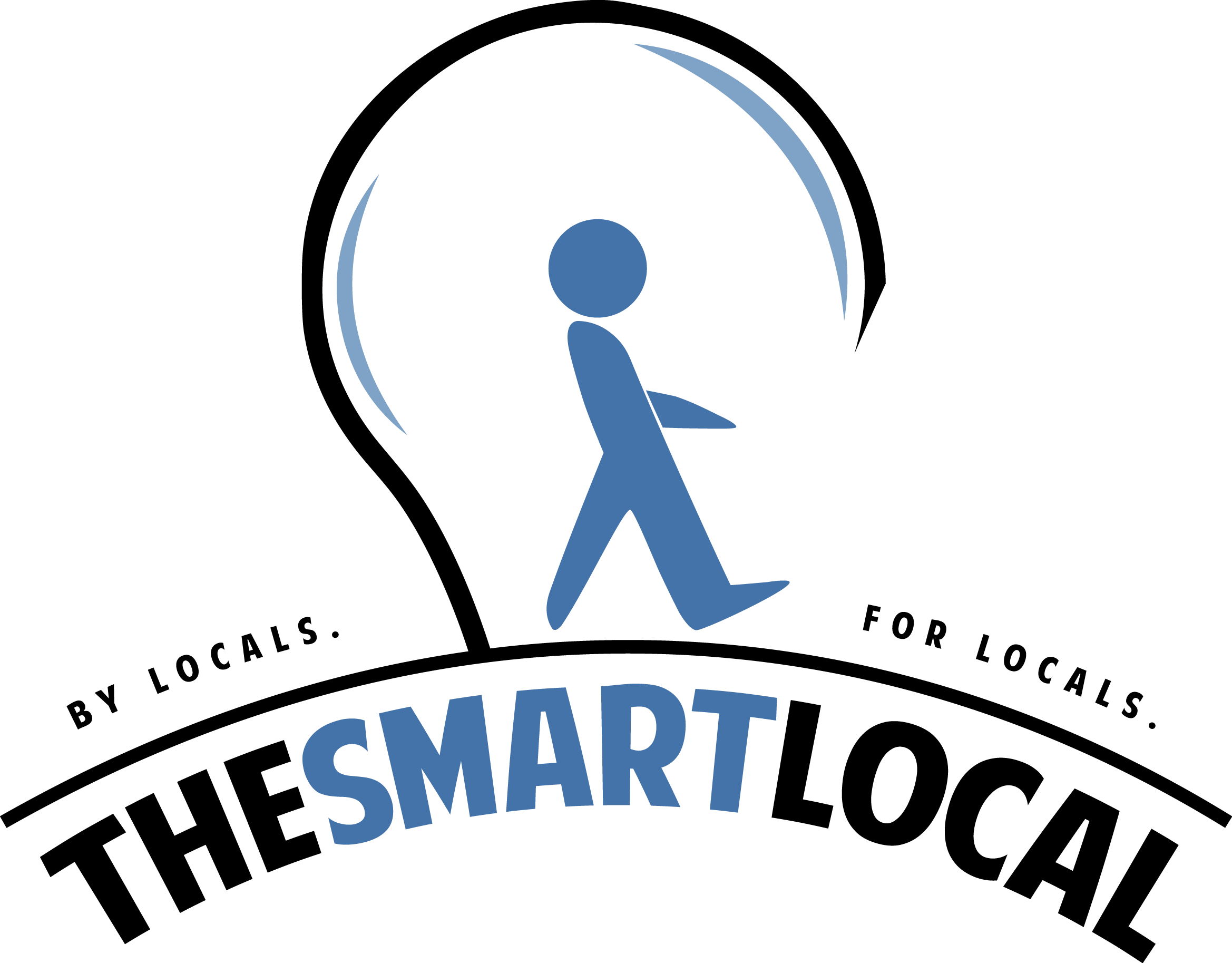 Drop us your email so you won't miss the latest news.