Best bars in Singapore
---
Chilling over a drink with friends is one of the best ways to end off a tiring day. But deciding on where to drink isn't always easy, especially if you're new to the bar scene. To find a watering hole that's suitable for you, we've come up with a list of the best bars in Singapore for all you drinking newbies.
---
1. Tippling Club – Original cocktail creations
---

Image credit: @tipplingclub via Instagram
If you're bored of the usual bar offerings like a gin and tonic or screwdrivers, then have a go at Tippling Club's cocktails. Cocktails here stray from the usual mixes and instead use interesting bases like cognac and bourbon that's been aged in beeswax.
These original creations are the brainchild from chef and owner Ryan Clift. He's interpreted iconic music from the 40s to the 90s into cocktail form ($22-$39). From a whisky-based classic inspired by Ella Fitzgerald to a fragrant rum concoction with Michael Jackson's namesake, it's going to be difficult to just order one drink here. 
Address: 38 Tanjong Pagar Road, Singapore 088461
Opening hours: Mon-Tue & Thu-Sat 12pm-12am (Closed on Wednesdays & Sundays)
Contact: 6475 2217 | Tippling Club website
---
2. Anouska's – Designed by former Bond girl
---

Image credit: @anouskasbar via Instagram
Take a stroll through the idyllic neighbourhood of Duxton, and you might find yourself gravitating like a moth to the flame towards the opulence of Duxton Reserve and its in-house bar – Anouska's.
Designed by former bond girl and actress turned designer Anouska Hempel, this namesake bar embodies the glamour of the Prohibition era with its stained glass statement pieces and a gold and black colour theme. The menu takes you on a journey across Asia with shelf spirits, premium wines, local craft beers, artisanal Chinese teas and cocktails injected with nostalgic Eastern influences.
Ready yourself for a trip around the orient with cocktails such as On Her Majesty's Secret Service ($26++), a gin-based tipple with hints of yuzu and green tea bitters and Chen Pi Collins ($26++), a combination of mandarin-infused gin, sparkling water, citrus and rock sugar.

Image credit: @anouskasbar via Instagram
If you're feeling peckish, make sure to order some food off the menu from the adjacent Yellow Pot Restaurant. You won't go wrong with some Fried Lion's Mane Mushrooms ($22++) served with farm fresh avocado purée, Fried Prawns ($26++) topped with Bonito Aioli or pop a couple of highly addictive Szechuan Chicken Popcorn ($20++) – all paired perfectly with a selection of cocktails.
Address: 83 Duxton Road at Duxton Reserve Singapore 089540
Opening hours: Fri-Sat 5pm-12am | Sun-Thu 5pm-10.30pm
Contact: 6914 1428 | Anouska website
---
3. Whiskey Library & Jazz Club – >1,000 whiskeys available
---
If there's a heaven on earth for whiskey lovers, it'll probably be here at Whiskey Library & Jazz Club where you have access to more than 1,000 rare, award-winning whiskeys. 
Situated in The Vagabond Club, the first and only one in Asia to feature interiors by the celebrated French designer Jacques Garcia, perfect for those who like their luxury with a generous touch of character, Whiskey Library & Jazz Club will surely elevate any casual drink sesh and and transport you to a realm of fantasy – from the colossal gold brass monkey on the back bar and the ostentatious golden tree sitting in the corner.

Some of the world's best whiskies on display in glass bookcases.
Image credit: Whiskey Library & Jazz Club
If you're not sure where to start, don't be afraid to ask the bartenders or service staff for their winning recommendations. On top of their arsenal of whiskies, The Whiskey Library serves up a hearty dose of entertainment in the form of mini theatrical and musical performances, book readings, with the occasional screening of independent indie films.
Give their collection of cigars from all over the world a go to recreate that scene from The Godfather. Whiskey enthusiasts can sign up for their membership, which not only gives you discounts on bottles, but 10 free stays at The Vagabond Club and access to the hotel's gym.
Not only that, you'll even be able to get your own locker at the bar to store your personal whiskey. Each locker stores up to 15 bottles, and you'll be able to bring in a bottle of your own with every two bottles purchased from them. To top it all off, you'll also receive a fancy tasselled locker key as well.
Address: 39 Syed Alwi Road, at The Vagabond Club, Singapore 207630
Opening hours: Thu-Sat 5.30pm-12am | Sun-Tue 5.30am-10.30pm | Wed 5.30pm-11pm
Contact: 6291 6677 | The Whiskey Library & Jazz Club 
---
4. Atrium Bar 317 – Weekday Happy Hour house pours from $10++
---
Just outside the CBD at the lobby of Holiday Inn Singapore Atrium is its eponymous watering hole – Atrium Bar 317.

Image credit: Holiday Inn Singapore Atrium
If you're in need of a drink after work, pop by to enjoy Happy Hour, which runs from 4pm-7pm on weekdays. That's when you'll get house pours on beer, red, and white wines, and other liquors from $10++ a glass.
Ladies, we've also got a deal for you and your girlfriends. It's Ladies Night every last Thursday of the month. Score your table a free bottle of prosecco to share when you and 3 other gal pals come in between 7pm-9pm.

Image credit: Holiday Inn Singapore Atrium
We know better than to drink on an empty stomach, but there's no need to head anywhere else for a pre-game snack. Atrium Bar 317 serves bites like Truffle Fries ($20) and Cold Cuts ($32). And on Wednesdays, you can get 1-for-1 pizzas on margherita, Hawaiian, and vegetarian pies if you're hankering for a fuller meal.
Address: 317 Outram Road, Lobby Level, Holiday Inn Singapore Atrium, Singapore 169075
Opening hours: 11am-12am, Daily
Contact: 6733 0188 | Atrium Bar website
---
5. Jigger & Pony – Award-winning cocktails
---

Image credit: @indra_kantono via Instagram
If you're fresh to the bar scene but would like to dive straight into Singapore's best drinks, do include Jigger & Pony's award-winning cocktails in your list. The bar has consistently been ranked on the Asia's 50 Best Bars list.
The bar's winning strategy is to take on the classics and do them really well, like in their version of the Jungle Bird ($28), which taps on the flavour profiles on lemongrass and apples to elevate the nuanced bitterness of rum in the drink.

Image credit: @gregg.x via Instagram
We also recommend giving Madame President ($28) a shot. This drink pays tribute to our first lady and is served with a lolly on top of a mix of gin, orchid, and bitter lemon liqueur.
Address: 165 Tanjong Pagar Road, Amara Hotel, Singapore 088539
Opening hours: Tue-Thu & Sun 6pm-12am | Fri-Sat 6pm-2pm (Closed on Mondays)
Contact: 9621 1074 | Jigger & Pony website
---
6. Kabuke – Traditional Japanese theatre-like decor
---
Fans of sake, check out Kabuke – a Japanese bar inspired by Kabuki theatre in Japan. The bold colours of the bar are characteristic of the vibrant colours used in Japanese plays.
You can't miss the 2 giant hand-painted fans that serve as dividers to host different party groups within the bar. Aside from their decor, their food and drinks here are both worth a shot.

Image credit: @daintydazy via Instagram
Food wise, we recommend giving their Pleasure Bowl ($62) a try – it's a dish made out of the most pleasurable ingredients including wagyu beef, foie gras, and uni. For their drinks, it's only fitting to sip on sake and beer to go along with the izakaya-esque menu. You can get the house pour selections from $14/glass.
Address: 200A Telok Ayer Street (Level 2), Singapore 068638
Opening hours: Mon-Fri 12pm-2.30pm, 6pm-11pm | Sat 6pm-11pm (Closed on Sundays)
Contact: 8822 5525 | Kabuke website
---
7. Native – Locally-inspired cocktails like Keluak Martini & Pandan
---

Image credit: @nativebarsg via Instagram
Those whose hobbies include checking out cocktail bars probably don't need an introduction to Native. Here, the cocktails are inspired by local flavours – think a Keluak Martini ($25), made up of buah keluak distillate, chickpea miso, and Gayo coffee liquer, and Jasmine ($25) – a concoction of rojak gin, garnished with kaffir lime leaves and sour plum.

Native's Miang Kham.
Image credit: @nativebarsg via Instagram 
Food-wise, Native has bar bites with heavy spices that make good pairings with the locally inspired drinks. You can't go wrong with the Native's Miang Kham ($18), their interpretation of a traditional snack from Thailand and Laos. Otherwise, get the Charred Chilli Chaat ($16), which comes with ingredients such as banana peppers, peanut and sesame stuffing, Indian salsa, and black calamansi. 
Address: 52A Amoy Street, Singapore 069878
Opening hours: Mon-Sat 6pm-12am (Closed on Sundays)
Contact: 8869 6520 | Native website
---
8. Forest3 Cafe – Darts & karaoke in the CBD
---
If you need a new after-work hangout spot, it's time to bookmark Forest3 Cafe, a darts and KTV bar in the CBD that's practically an adult playground. Grab a drink and head to one of the many dart machines – there are 22 to be exact. 

Image credit: @nomnom_fun_sg via Instagram 
You'll have to purchase Dartslive credits (from $10), which comes with 2 hours to play, with a minimum spend of 1 drink per person. But don't worry, prices here are reasonable. House pours starting from $10, or opt for a bucket bundle at $39 for 5 bottles of Carlsberg, Heineken, or Corona beer. House darts are free at the counter – you just have to pay a $3 deposit, which you'll get back upon returning all darts.
If you're more of a KTV person, grab the mic and show off your singing skills on the open-style karaoke podium. 
Address: 79 Anson Road, #01-02, Singapore 079906
Opening hours: Mon-Thu 4pm-12am | Fri-Sat 4pm-2am (Closed on Sundays)
Contact: 8898 6353 | Forest3 Cafe website
---
9. The Store – $11 cocktails & appetisers from 4pm-6pm 
---

Image credit: @thestore.sg via Instagram 
Cocktail bars may be slightly more expensive, but The Store has a pretty good lobang going on. From 4pm-6pm every Tuesday to Saturday, you can get $11 cocktails and appetisers off a special menu. Some options include the Pineapple Collins – made up of London Dry Gin, Fresh Lemon, Pineapple Puree, and Fizz – and Tommy's Margarita. 

Image credit: @thestore.sg via Instagram 
For appetisers, have your pick from the sour dough with guacamole and baba ganoush or tortilla chips with cheese and corn salsa. 
The bar itself is super aesthetic too. Upon entering The Store, it'll feel as if you just stepped into someone's living room, complete with leather couches and colourful rugs. Just keep a lookout for the entrance, though – it's rather hidden with no signboards outside. 
Address: 11 Neil Road, Singapore 088809
Opening hours: Tue-Sat 4pm-12am (Closed on Mondays & Sundays)
Contact: 8731 1883 | The Store website
---
10. Sago House – Hidden on the 3rd floor of a shop house

---
Sago House is easily one of the coolest speakeasies in town. It's tucked in between the stretch of eateries along Sago Street; all you have to do is look for a green door which will open up to a flight of stairs leading you to the 3rd floor. But don't be fooled by its unpretentiousness, the cocktails here are worth shouting about. 

Image credit: @bamdc3 via Instagram
We can't recommend a cocktail here, since the menu changes every week. But look forward to unique tipples such as Mala Xiao La, a concoction of Bombay Sapphire Gin, Mala Cordial, watermelon, and lemon. Otherwise, just ask the bartender to shake up a bespoke cocktail according to your tastes. 
Address: 40B Sago Street, Singapore 059029
Opening hours: Tue-Sun 6pm-12am (Closed on Mondays)
Contact: 8874 9936 | Sago House website
---
11. Potato Head Folk – Rooftop bar at Keong Saik
---

Image credit: Potato Head
Potato Head Folk's Roof Top Bar is a 2-storey bar set in the heart of Tiong Bahru. Its decor is full of vibrancy, with walls splashed with murals and potted plants hanging from the ceiling. Just one level below is 1939, a vintage-looking bar complete with antique furniture sets, rattan armchairs, and a semi-circle bar counter.

Right below both bars is 3 Buns – Potato Head Folk's quirky cafe that's known to serve up gourmet burgers using house-made relishes.
Image credit: @pearlzeng via Instagram
End the day by watching the sunset while sipping on the bar's signature tiki cocktails such as Pinatubo ($25), a spin on the classic piña colada featuring spiced rum. You can stick to the classics too, if you prefer. The Sangria Grande ($25) takes the classic wine-based mix up a notch with the addition of whisky.
The menus for both 1939 and The Rooftop Bar are completely identical, so you don't have to worry about having your orders mixed up.
Address: 36 Keong Saik Road, Singapore 089143
Opening hours: 12pm-12am, Daily
Contact: 6327 1939 | Potato Head Folk website
---
12. Epiphyte – Desserts that look like terrariums
---

Image credit: Epiphyte Sg via Facebook
A garden-inspired space that hosts frequent weekend parties? Count us in. Taking inspiration from the definition of "epiphyte", Epiphyte decorates its interiors with vines and ferns that hang from its walls and ceilings.

We recommend sitting by the corner of the cafe, also known as The Garden section.
Image credits: Epiphyte Sg via Facebook
Decorations aside, the desserts at this bar are also inspired by florals and ferns. We're talking edible terrariums made out of chocolate and marble glazed desserts infused with alcohol.

Image credit: @scratchmarks via Instagram
Terrarium ($15) is, well, an edible garden made out of pandan sponge, black rice paste reduction, and buttercream. Another Instagrammable dessert is Twilight ($12), a galaxy-inspired cake with flavours of chocolate mousse and orange liqueur.
Address: 47 Neil Road, Singapore 088827
Opening hours: Wed-Sat 6.30pm-12.30am (Closed on Sundays, Mondays & Tuesdays)
Contact: 6610 6271 | Epiphyte website 
---
13. The Secret Mermaid – New cocktails monthly
---
Those who work in the CBD would've probably walked past The Secret Mermaid numerous times without even knowing it. This hidden bar in the CBD is concealed behind inconspicuous doors, and only opens just in time for office folks knocking off from work.

Image credit: @the.secret.mermaid via Instagram
They currently have an entire menu dedicated to tarot cards, with cheeky ones like Death ($20). It's a pleasantly surprising blend of sweet, sour, and spicy notes that come from the pico de gallo brine and chilli syrup in the vodka and Aperol cocktail.
Then there are the limited-time monthly releases that see innovative cocktails made with unconventional ingredients like wine foam and even tau huay. Each month is a surprise, so tune in to their Instagram page for updates.
Address: 10 Collyer Quay, #B1-09, Ocean Financial Centre, Singapore 049315
Opening hours: Mon-Fri 5pm-11pm (Closed on Saturdays & Sundays)
Contact: drink@thesecretmermaid.com | The Secret Mermaid website
---
14. Level 33 – Microbrewery with breathtaking views
---

Image credit: Level 33
Beer fans looking for a new watering hole can now make their way to LeVel 33, Singapore's highest urban microbrewery. Located on the 33rd level of Marina Bay Financial Centre Tower 1, the bar provides a good space to catch the sunset and escape the crowds at the same time.

Image credit: @_infinity_color777_wd1028 via Instagram
Out of their huge brewing kettles comes 5 types of craft beers – the Blond Lager, India Pale Ale, Stout, House Porter, and Wheat Beer. You can get a taste of all 5 when you order the Beer Tasting Paddle ($23.90).
If you prefer something lighter, check out the bar's craft beer cocktails. We recommend their signature Paris Lush ($23), which consists of the Blond Lager, elderflower syrup, champagne and gold dust. Food wise, check out their Seabass ($39), a pan-seared fillet served with crab risotto, sea vegetables, and gremolata, infused with beer malt risotto, daikon and dill oil.
8 Marina Blvd, #33 - 01 Tower 1, Singapore 018981
Opening Hours: Friday 12:00-00:00 Show More Timings Hide
| | |
| --- | --- |
| Monday | 12:00 PM-12:00 AM |
| Tuesday | 12:00 PM-12:00 AM |
| Wednesday | 12:00 PM-12:00 AM |
| Thursday | 12:00 PM-12:00 AM |
| Friday | 12:00 PM-12:00 AM |
| Saturday | 12:00 PM-12:00 AM |
| Sunday | 12:00 PM-12:00 AM |
---
15. Timbre X S.E.A – Music bar at an old parliament building
---

Image credit: @timbrexsea via Instagram
Timbre X needs no introduction. Most of us would have hit this bar with friends at least once to catch the live bands that perform just about every night. The bar has also shifted around Singapore a number of times, but has finally settled down at The Arts House, located in Singapore's first parliament building.
Musical acts are still a major part of the Timbre X experience, and you'll be able to catch mainstays like Monty Crew and Supersonic starting from 7.30pm.
In terms of food and drinks, Timbre X has an array of pizzas and both Western and local mains that pair perfectly with a pint of beer or cocktail. Out of their extensive drinks menu, we recommend trying out Sakura ($18) – a crowd favourite since 2008 which contains vodka, lychee liqueur, and Ribena.
Address: 1 Old Parliament Lane, #01-04 The Arts House, Singapore 179429
Opening hours: Mon-Thu 5pm-12am | Fri-Sat 5pm-1am (Closed on Sundays)
Contact: 6338 8277 | Timbre x S.E.A website
---
16. Long Bar – Birthplace of the Singapore Sling
---

Image credit: @raffleshotelsingapore via Instagram
We've tasted numerous Singapore Slings around the island, but if you're looking for the birthplace of this drink, Long Bar at Raffles Hotel is where you should fix your eyes and palate on.
Their Singapore Sling ($37) was first created in 1915 for the sole purpose of giving women an excuse to drink alcohol in public without being judged as immodest. The drink was created with a feminine pink hue to pass off as nothing more than fruit juice when it's actually infused with a clear base of gin.

Image credit: @kanetomo1977 via Instagram
The bar has a unique culture of encouraging guests to sweep peanut shells off tables so when you see the floor littered with peanut remnants, don't be surprised. We're quite sure this is the only place in Singapore that doesn't penalise people for "littering".
Book a Singapore Sling with a visit to the Long Bar.
Address: 1 Beach Road, Singapore 189673
Opening hours: 12pm-10.30pm, Daily
Contact: 6412 1230 | Long Bar website
---
17. Atlas – Great Gatsby-inspired decor
---

Image credit: @travelwithl via Instagram
If you're looking for an extra luxurious drinking experience, check out Atlas – a bar inspired by The Great Gatsby. The interior is opulently decorated with gold-plated statues, posh sofas and an alcohol shelf stretching across 2 levels. The ceiling is another stunner as it's intricately decorated with bronze-coloured details of antelopes galloping through trees and fields.
The bar has over 1,000 various of gins and tonics but if you want a personalised surprise, opt for the Bartender's Choice G&T (from $24). These drinks use a rotating selection of gin from the Gin Tower, and might differ night-to-night, depending on who's on bartending duty that day.

Steak Frites.
Image credit: @kaleidoscope.of.adventures via Instagram
Pair your drink with some of the bar's delicious red meats. We recommend the classic Steak Frites (from $48) that has been elevated to include smoked bone marrow butter to be served alongside fries, jus, and watercress salad.
Address: 600 North Bridge Road, Parkview Square, Singapore 188778
Opening hours: Fri-Sat 12pm-2am | Tue-Thu 12pm-12am (Closed on Sundays & Mondays)
Contact: 6396 4466 | Atlas website 
---
18. Mr Stork – Rooftop bar with teepee huts
---

Image credit: @zhengxier via Instagram
Fans of glamping can now curl up in boho teepee huts while sipping on cocktails at Mr Stork, located on the rooftop of Andaz Singapore hotel.

Pretty In Pink cocktail with Chef's Selection platter.
Image credit: @onebellymanyfood via Instagram
While admiring the view that overlooks Kampong Glam, try their signature cocktails like Simha-Pura ($27), an aromatic citrusy, fruity mix that featuresTanglin Black Powder Gin. Pair your glass with satisfying bar bites such as Char Siu Pork Belly Steamed Buns ($22) and Maine Lobster & Shrimp Rolls ($39). 
Address: Level 39, Andaz Singapore, 5 Fraser Street, Singapore, 189354
Opening hours: Mon-Thu 5pm-12am | Fri 5pm-1am | Sat 3pm-1am | Sun 3pm-12am
Contact: 9008 7707 | Mr Stork website 
---
19. Bar Stories – Drinks customised according to personality
---
If you've ever wondered how creative drinks can get, well, Bar Stories raises the bar for creativity by creating drinks based on your personality. This is the only bar in Singapore that doesn't have a cocktail menu because it believes that every drink should be made different – just like people's characters.

Image credit: Bar Stories SG via Facebook
To get started, the bartender will ask you a series of simple questions before creating your bespoke potion. The bar only has space for 12 people so be sure to grab a seat early.
Address: 55-57A Haji Lane, Singapore 189248
Opening hours: Tue-Thu & Sun 5.30pm-11.30pm | Fri-Sat 5.30pm-12am (Closed on Mondays)
Contact: 6298 0838 | Bar Stories website
---
20. 28 HongKong Street – Speakeasy bar with seasonal specials
---

Image credit: 28 HongKong Street via Facebook
28 HongKong Street is a name that many might've heard of – but whether we've seen it, might be a different story altogether. You'll have to look hard to find this speakeasy bar hidden in a shophouse on HongKong Street. Enter though, and you'll be in secret enclave setting the mood for a night of deep conversations and people-watching alike.
You won't go wrong with the bar's menu. Ask the bartender if they have any seasonal specials, or sip on an array of American craft cocktails.
Address: 28 Hongkong Street, Singapore 059667
Opening hours: Thu-Sat 6pm-2am | Sun-Wed 6pm-1am
Contact: 8318 0328 | 28 HongKong Street website
---
21. Level Up – Singapore's first arcade-bar
---
If you're looking to take your drinking game up another level, there's no better place to do that than at Level Up. This retro gaming bar has 10 game machines including the old-school X-Men vs. Street Fighter, Puzzle Bobble, and Metal Slug.
If you're the competitive sort, check out the basketball machines or go for a game of Bishi Bashi. Games aside, check out their beers (from $10) and cocktails (from $18). At happy hour, which happens from 5pm-8pm daily, you can get 5 Pure Blonde lagers for $50++.
Address: 3A River Valley Road, #02-04, Clarke Quay, Singapore 179020
Opening hours: Sun-Thu 5pm-1am | Fri-Sat 5pm-3am
Contact: 6266 2276 | Level Up website 
---
22. Chupitos Bar – >130 shot flavours
---

Image credit: @justeefat via Instagram
Those looking for extra shots to improve their drinking tolerance can have ample practice at Chupitos Bar, Singapore's first and only bar that specialises in shots.There are over 130 flavours of shots but we'd like to highlight the Amazing Race ($38), a platter of 8 vibrantly coloured shots that'll give you and your friends the high you're looking for.

Image credit: @sweetie_yan via Instagram
The bar also offers happy hour deals where bevvies such as shooters, boozy zlushies, wines and spirits, and even bar bites go for $8 each till 8pm. If you're a hardcore drinker who wants to set a new record, Chupitos Bar has a drinking challenge which promises winners a place in their Hall of Fame if you can down 10 shots in 60 seconds.
Address: 3E River Valley Road #01-01 The Circuit, CQ@, Clarke Quay, 179024
Opening hours: Wed & Fri 5.30pm-3am | Sat 5.30pm-4am | Sun-Tue & Thu 5.30pm-1.30am
Contact: 8850 9412 | Chupitos website
---
23. Gudsht – $2/hour co-working space by day & bar at night 
---
For those who need a change of scenery from their usual co-working spaces, you get to work or study at Gudsht at only $2/hour. It's complete with free flow coffee, tea, and plenty of power plugs in the space. Come 5pm though, it transforms into a bar that has major Tokyo vibes with plenty of seating options – from plush sofas to dining tables. Your lunch is also settled here, because the food menu has bento sets like the pork katsu don ($12.90) or unagi don ($14.90).
A popular drink of choice here is the Jim Beam Highball at $8/glass or $49/tower, available in flavours such as Yuzu, Sour Plum, and Pink Grapefruit. For the hungry, there are also bar bites like the Takoyaki ($6 for 5 pieces), Mala Spam Fries ($10), and classic skewers (from $2.50). 
Address: 8 Grange Road #01-04, Cathay Cineleisure Orchard, Singapore 239695
Opening hours: 11am-12am, Daily
Contact: 8683 3052 | Gudsht website
---
24. No. 5 Emerald Hill – All-day 1-for-1 martinis
---
Located directly opposite Orchard Central, No. 5 Emerald Hill is both a convenient and pocket-friendly spot for a couple of drinks. Peranakan-style lanterns dangle from their ceilings, giving an extra homely vibe.
And we literally mean a couple – this bar has 1-for-1 martinis all day long. We recommend checking out their fruit-inspired soju martinis such as grapefruit and peach, going for 2 for $30.
Address: 5 Emerald Hill Road, Singapore 229289
Opening hours: Fri-Sat 12pm-3am | Sun-Thu 12pm-2am
Contact: 6732 0818 | No. 5 Emerald Hill website
---
25. Acid Bar – Live bands jamming daily
---
Drinking the night away while belting it out with your friends is one way to make your friendship even more solid. If you're down for that, Acid Bar is right up your alley.
Known for their live bands that play from 8.30pm, the bar starts to fill in earlier due to their $11++ happy hour deals on draught beer, wine, and house spirits.
For lightweights, the bar has a decent selection of cocktails that won't feel like you're downing straight alcohol. Get drinks like Hemmingway Daiquiri and Tommy's Margarita ($20 each) that have a fruit juice base that easily masks the taste of alcohol.
Address: 180 Orchard Road, Singapore 238846
Opening hours: 5pm-1am, Daily
Contact: 8338 6966 | Acid Bar website
---
(Temporarily closed) The Spiffy Dapper
---
Did someone say no GST? Yas. At The Spiffy Dapper – an unsuspecting coffee house by day that transforms into a speakeasy bar at night. Drinks are nett so you don't get a shock when you finally get the bill.

The bar's entrance is decorated with imprints of flowers and vines and its interior is lit with sepia-hued lights, which gives it a grungy feel.
Drinks wise, The Spiffy Dapper's got an impressive range of alcohol selections, with over 150 types of gin alone.
Out of all the drinks in their menu, we recommend giving their Shiekh On The Level ($20) a shot. The beverage contains ingredients such as Turkish black tea, gin sour, cardamom before being topped with a Turkish delight for a sweet finish.
---
(Temporarily closed) Hopscotch
---

Image credit: Hopscotch via Facebook
Bars that create locally-inspired cocktails hold a special place in our hearts, and that's why Hopscotch has made it into our list. The bar cleverly injects local flavours like milo, atap chee, and chendol into cocktails.
The bar also creates customised drinks through a simple game. To play, simply give bartenders 3 random words about anything related to your drink preferences and they'll spin a cocktail mix out of it.
---
(Closed) Bar Canary
---

Image credit: @chloe_0208 via Instagram
Working a 9-5 is pretty intense and for those who need to take a chill pill, pop by Bar Canary. Situated on the 4th floor of Grand Park Orchard, the bar is decked out in numerous lounge chairs and cushions, complete with a pool that you can jump into even if you're not a guest at the hotel.
Be sure to also try out their refreshing range of Boozy Pop ($18) cocktails, which come with popsicles. Our favourites are Acai Pomegranate, which contains rum and brandy, and Coconut Lemongrass, served with coconut ice cream and Malibu rum.
---
(Closed) Loof 
---

Image credit: @luisa_henz via Instagram
Loof rooftop bar in Singapore is a good place to head to for nostalgic vibes. If you're wondering how the bar got its name, it's actually a play on how Singaporeans pronounce "roof" as "loof".
Aside from celebrating the quirky side of Singlish, the bar also takes a twist to our local bubble tea flavours. Loof Bubble Tea ($21) combines the usual fruity flavours of passion fruit, lemon with yoghurt together with vodka, gin and rum.
Aside from drinking, you'll be able to explore The Mama Shop, a knick-knack store within the watering hole with local souvenirs.
---
(Closed) NINETEEN80
---
With walls plastered with pixelated murals, cut-out vintage comics splashed across their corridors and a slew of retro gaming machines that run on complimentary tokens, Nineteen80's fun streak takes the edge off drinking for those new to the alcohol scene. Games you can find here include Metal Slug and Pacman.
Theme aside, their cocktails are just as enticing. Donna Summer ($20) is the house's signature cocktail, which features a fruity mixture of strawberry puree, fresh lime juice, orange liqueur and white rum, topped with a strawberry slice. The best part? All the drinks are inclusive of GST and there's no service charge, so you won't be shook when footing the bill.
---
(Closed) Holey Moley 
---
Just as we thought we've seen it all, Holey Moley, Singapore's first ever mini-golf bar, comes along to surprise us with their 27 wacky-themed holes split across 3 courses. The 2-storey bar is just a short 3-minute walk from Fort Canning MRT station and is vibrantly lit with witty neon signs.
Their eye-catching courses feature iconic themes from films and TV shows such as Game of Thrones, The Simpsons and ET.
To take a breather from all that swinging, head to The Caddyshack Bar and check out their cocktails. Try the eye-catching and refreshing Fresh as a Birdie ($19), which features hints of Pampero White Rum, elderflower liqueur, and lime juice before being topped with a fruit stick and watermelon slice.
---
(Closed) Ah Sam Cold Drink Stall
---
Ah Sam Cold Drink Stall may sound like any other run-off-the-mill hawker store but it is actually a bar that concocts bespoke local cocktails. Just a short walk along Boat Quay, the quaint bar is a convenient hideout for those looking for a good view and a quiet place for intimate conversations.

From the outside, the place looks like an old provision shop, but you're in for a surprise as you climb up the stairs.
Image credit: @yezhiluo via Instagram
The bar features custom-made drinks using local ingredients. This includes Milo Dinosaur ($24) and Laksa ($24). The latter uses elements of the dish like Laksa leaves, chili padi, dried shrimp powder and mixing it with vodka for a whole new take on Laksa.
Food wise, the bar serves up familiar favourites like Fried Hokkien Mee ($12) and Fried Carrot Cake with XO sauce ($12). But we'd go there more for the bespoke drinks as it's not often you can find a bar in Singapore that specialises in transforming local dishes into cocktails.
---
Drinking at the best bars in Singapore
---
Singapore's drinking scene is pretty vibrant, with all sorts of bars popping up around town. If anything, we hope this list gives you a more organised head start to better understand Singapore's drinking culture through the little quirks and unique concoctions each bar offers up.
---
Cover image adapted from: @nomnom_fun_sg & @thestore.sg via Instagram
A portion of this content may contain referral links to products. However, our opinions remain our own.
Article originally published on 19th June 2020. Last updated by Dewi Nurjuwita on 21st August 2023.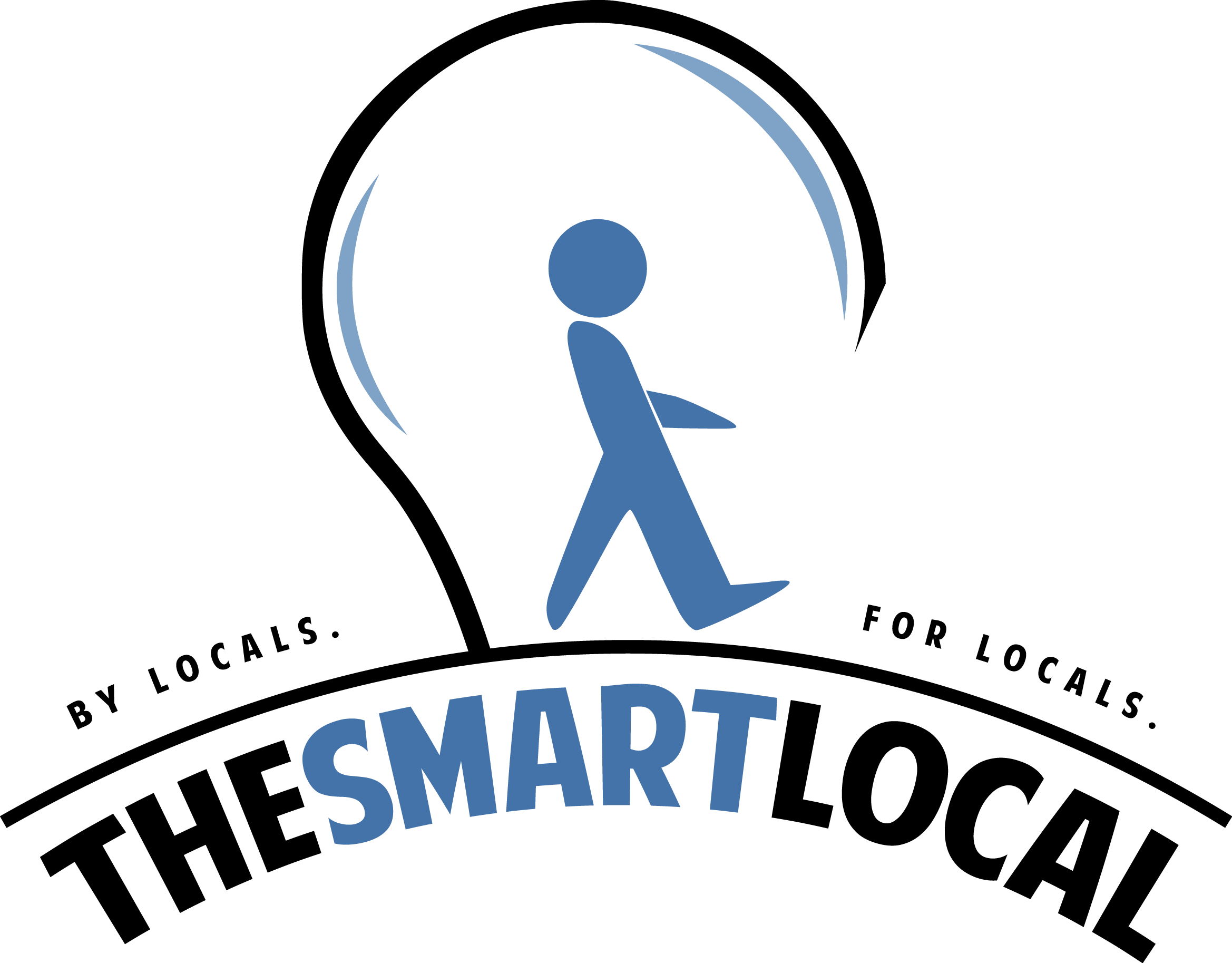 Drop us your email so you won't miss the latest news.