Hidden bars in Singapore
---
We'll admit: we love to be in on a secret – be it a lowkey park or a hidden cafe. But when the secret spot turns out to be a hidden bar that serves tasty cocktails and requires a bit of searching to locate, then we're all ears.
And since sharing is caring, we'll let you in on these secret spots. From drinking holes with concealed entrances to establishments with no signs, here's a list of 10 hidden bars in the +65.
---
 1. The Dragon Chamber – Hidden bar behind Kopitiam fridge door
---
On the buzzing stretch of Boat Quay, The Dragon Chamber combines 2 beloved Singapore staples: a bar and a restaurant.
Enter the space through a beer fridge inside a Kopitiam and you'll find yourself in a retro Chinese-styled speakeasy. Besides shaking up unique cocktails such as the fruity Dragon Punch ($24), this 93-seater space also carries a robust menu of Chinese fusion dishes.
A few stars of the show include the Wagyu Truffle Beef Hor Fun (from $32), the Dragon Mountain (from $98) and the Dragon Claw ($60). The dishes are priced on the higher side but that's because they're all good for sharing between 2-3 people.
Address: 2 Circular Road, Singapore 049358
Opening hour: 12pm-2.30pm & 5pm-12am, Daily
Contact: 6805 8181 | The Dragon Chamber website
---
2. Brown Sugar – Secret Japanese cocktail bar with sakura theme
---
If you didn't know that there was a swanky speakeasy behind the beer fridge at Tempura Oji in Chinatown, you might be confused as to why people dress to the nines to enter a casual Japanese comfort food joint.
Image credit: @harrylimszeli
But it'll all become clear as soon as you enter through the double fridge doors. The hanging sakura, Japanese red lanterns, and thumping house beats will signal that you're in a whole different space called Brown Sugar.
Image credit: @tempura.oji
At this secret Japanese cocktail bar, the drinks list might be concise but that'll only make choosing a drink easier. Play it safe and go for one of the classic options, or be bold and try the Yakuza ($35) which comes with Wagyu Beef garnish.
Address: 51 Kreta Ayer Road, Singapore 089008
Opening hour: Mon-Sat 11.30am-2pm & 6pm-10.30pm (Closed on Sundays)
Contact: 9639 5676 | Tempura Oji website
---
3. Taylor Adam – Classy bar inside a tailor shop
---
Escape the hustle and bustle of CBD and hit up this tailor for a boozy retreat. 
Image credit: @eileenleeck
Both the outside and inside of Taylor Adam look like a regular suit shop. But enter the fitting room and what you'll get is an intimate speakeasy. Black marble walls line the space and well-dressed bartenders are always ready to shake up some seriously unique cocktails.
Image credit: @rain.travelonearth
The signatures such as Peranakan Sunset ($23.80) and Onde Onde ($23.80) are always a hit among discerning drinkers. That said, the mixologists here aren't afraid to get creative and improvise a drink that matches your mood, so feel free to call the shots.
Address: 1 Raffles Place, #01-03, Singapore 048616
Opening hour: Mon-Sat 5pm-12am (Closed on Sundays)
Contact: 8878 3395 | Taylor Adam website
---
4. Set Of Six – Retro speakeasy with Great Gatsby vibes
---
Retro is a description that's been thrown around often, but Set Of Six is a true 1920s Great Gatsby-style step back in time.
Image credit: @thegatedreverb
Get ready to sip on creative rum and whisky-based concoctions, sink into the plush velvet couches and groove to the uplifting disco tunes. The interior is just as sleek and polished as the drinks, and they're both worthy for your IG feed.
Image credit: @fergwcm
The space at Set Of Six is compact which makes it sort of exclusive – something that's exacerbated by the fact that it's almost always fully booked on the weekend. So, plan ahead and make a reservation in advance. It also takes dinner reservations and serves a selection of Spanish tapas. 
Address: 20 Craig Road, #01-01, Singapore 089692
Opening hour: Tue-Sat 4pm-12am | Mon 5pm-11pm (Closed on Sundays)
Contact: 8181 1829 | Set Of Six website
---
5. Stay Gold Flamingo – Neon lit bar inside a coffee shop
---
If you've never heard of a speakeasy inside a coffee shop, you can change that and pay Stay Gold Flamingo a visit to see it IRL.
Image credit:@studioging
From the street, all you'll see is a facade of a regular cafe. But by 5pm, the back of the coffee shop takes on a neon-lit glow and turns into an eclectic cocktail den.
Image credit: @40bars40yrs
In addition to delicious drinks such as the gin-based Twiggy ($23++) and the wholesome Conscious Mule ($23++), Stay Gold Flamingo also has an excellent food menu. Think spicy Nahm Prik Wings ($18) and juicy Sambal Matah Fish Tacos ($20).
Swing by early to catch its Happy hour from 5pm-7pm every day.
Address: 69 Amoy Street, Singapore 069888
Opening hour: Mon-Sat 8am-4pm & 5pm-12am (Closed on Sundays)
Contact: 8876 7364 | Stay Gold Flamingo website
---
6. Here Kitty Kitty – Japanese red light district-themed bar
---
Not every nondescript flight of stairs and dark alleyway lead to boozy hideaways. But if you climb the steps behind The Cannery in Clarke Quay, you'll find an opulent speakeasy.
Image credit: @jasjiak
Here Kitty Kitty, as it's called, is adorned in hanging sakura branches, Japanese lanterns and vintage paintings – all that scream Tokyo red-light district. The intimate space hits capacity quick on weekends so it helps to book in advance, be it seats at the bar, booths, or private themed rooms.
Image credit: @slivingbaby
The team behind Zouk runs the bar and the DJ booth here, which means you'll be getting some of the stiffest drinks and sickest beats.
Image credit: @herekittykittysg
The cocktails list is definitely on the sweet and fruity side, with must-try signatures such as the matcha-infused Haku-Hai ($24) and Watermelon Sugar ($26). But we're not complaining. 
Come hungry, because we hear the Japanese small plates here are legit.
Address: 3E River Valley Road, #02-01, Singapore 179024
Opening hour: Tue-Thu 6pm-12am | Fri 6pm-2am | Sat 6pm-1am (Closed on Sundays & Mondays)
Contact: 9489 8357 | Here Kitty Kitty website
---
7. Mama Diam – Concealed entrance inside a mama shop
---
Unlike most hidden bars that go for the dark and mysterious vibes, Mama Diam wants to be found. 
This speakeasy's colourful and elaborate shopfront that resembles a traditional mama shop will easily catch the attention of those wandering down Prinsep street. Once you're here, seek out a magazine shelf, step inside, and hit up the bartenders for a few dranks.
While the Pandan Colada ($20) tastes like a Mr.Coconut shake, the Cashew Later ($20) has just the right amount of butter mixed with chocolate water and rum.
Address: 38 Prinsep Street, Singapore 188665
Opening hour: 4pm-12am, Daily
Contact: 8533 0792 | Mama Diam website
---
8. Barbary Coast Ballroom – Upstairs bar with old-world charm
---
Barbary Coast might not be hidden, but the upstairs Ballroom bar deserves to be on this list for its intricate interior, 18 unique cocktails, and lack of signage. Creep up the stairway to see it for yourself.
Image credit: @hnworth
Unlike the casual feel of the bar on the first floor, the Ballroom has more swank vibes, with velvet sofas, chandeliers, and vintage floral wallpapers. Rum, bourbon, and gin drinks are the main focus here but you can still try your luck at the bar for a personalised vodka-based cocktail.
Image credit: @foodytiff
We're suckers for pandan so you'll most likely find us sipping on the Coconut Cream ($23). But other items like the Rice Puffed ($22) and the Poached Apple ($28) are also the crowd's favourites.
Address: 16 North Canal Road, Singapore 048828
Opening hour: Tue-Wed 5.30pm-12am | Thu 5.30pm-1am | Fri 5.30pm-3am | Sat 6pm-2am (Closed on Sundays & Mondays)
Contact: 8869 4798 | Barbary Coast Singapore website
---
9. The Other Room – Vintage bar via unmarked entrance
---
The Other Room is probably not the most hidden bar on the list since it's located at the Marriott Tang Plaza Hotel. But you might miss it if you don't know where to look.
Image credit: @klutzyberry
Tucked behind a plain black door in the hotel lobby, this classy bar specialises in aged spirits. Smoky rum and whisky-based drinks such as the Old Cuban ($55) and the Great Garibaldi ($48) take centre stage. And don't worry about the price tag, these drinks are perfect for sharing.
The Reversed Gin & Tonic is also another must-try.
Image credit: @sip_sensei
Besides the astonishing menu of over 150 handcrafted cocktails, the mysteriously dark interior and sultry feel of the place are what keep the booze nerds coming back for more.
Address: 320 Orchard Road, Singapore 238865
Opening hour: Tue-Sun 6.30pm-2.30am (Closed on Mondays)
Contact: 6100 7778 | The Other Room website
---
Get boozy at these hidden bars in Singapore
---
Singapore's teeming with amazing bars and it's not difficult to track down a good drinking spot. In fact, there's probably a great bar right around the corner of your apartment.
But when you're in the mood to sneak through unmarked doors and venture down darkened paths to locate a mysterious watering hole, have a look at this list. And don't underestimate how hidden these bars actually are. Even if you know the address, you might still have a hard time finding them. 
For more cool bars and restaurants in Singapore:
---
Cover image adapted from @studioging, @benwen1116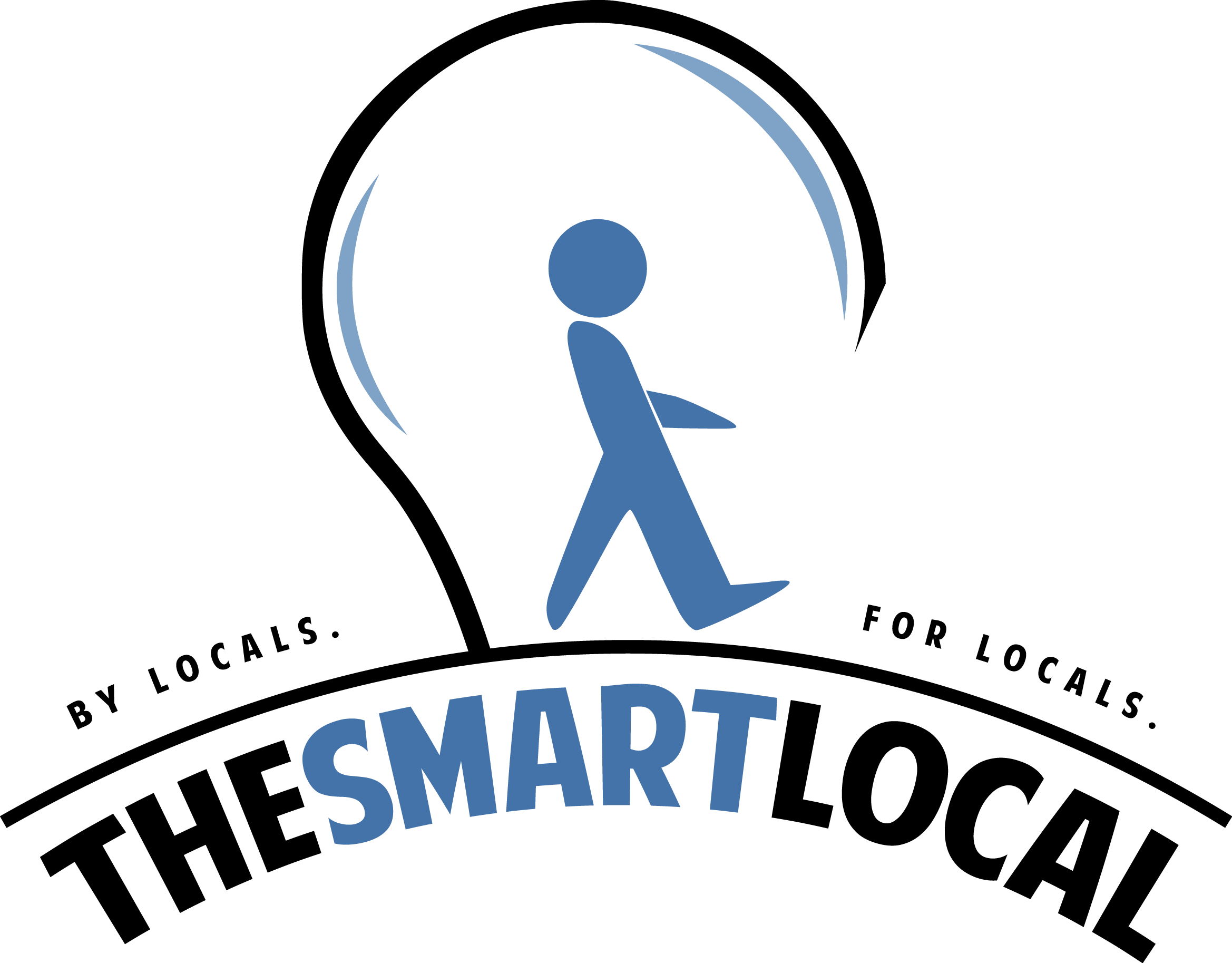 Drop us your email so you won't miss the latest news.