Things to do in Kuching, Sarawak for adventurous travellers
---
When we think of holidaying across the border, most of us would make a beeline towards the likes of Johor Bahru and Kuala Lumpur. After all, convenience is key. But after your 10th trip down, things can feel a little been there, done that. So, what if we told you there are plenty of fresh adventures just 1 hour from Singapore? 
Enter Kuching, the vibrant capital of Sarawak that's chock full of unique outdoor activities, laid-back city life, and of course, delicious and authentic local food. Here's the lowdown on things to do in Kuching if you're looking for a new holiday destination that's convenient.
---
1. Meet wild orangutans in the flesh at Semenggoh Wildlife Center 
---

Image credit: Sarawak Tourism Board
We can't mention Sarawak without talking about majestic – and endangered – orangutans which are native to Borneo Island. You may have already seen them roaming around their habitat at the Singapore Zoo, but have you ever seen them in the wild? Well, you can do just that, plus learn about orangutan conservation at the Semenggoh Wildlife Center. 
For more than 20 years, the gentle creatures at the centre, who had been orphaned or rescued from captivity, are rehabilitated to learn to survive in the wild to they can live and roam freely in the rainforest. The reserve opens twice daily for hour-long feeding sessions, where the park rangers call the orangutans to the feeding platform. 

Sightings aren't always guaranteed, but reviews promise that an encounter with orangutans here is one for the books. There's also a gallery and botanical research centre onsite, so feel free to visit them after the feeding session. Note that tickets for the feedings can only be purchased onsite. 
Pro tip: Follow Semenggoh Wildlife Center's Instagram for notices on fruiting seasons, which may result in lower chances of spotting the orangutans as they have ample food in the jungle. 
Foreigner admission: RM5/child (~S$1.45) | RM10/adult & senior (~S$2.90) | Free for kids below 6
Local admission: RM2/child (~S$0.60) | RM5/adult (~S$1.45) | RM3/senior (~S$0.90) | Free for kids below 6
Address: KM 20, Jalan Puncak Borneo, 93250 Siburan, Sarawak
Opening hours: 8am-10am, 2pm-4pm, Daily
Contact: +60 82-618 325 | Semenggoh Nature Reserve website
---
2. Slurp on big prawn Sarawak laksa at Golden Arch
---

Thinesh Raja via Google Maps 
Did you really visit Sarawak if you didn't have a bowl of spicy and sour Sarawak laksa? Being the capital city of the state, Kuching is no doubt the best place to gorge on this local dish – plus other must-trys like kolo mee. 
Options are aplenty for the perfect bowl of laksa, but one that stands out is the big prawn laksa found at Golden Arch Garden Laksa (Garden Cafe & Restaurant). A regular bowl of laksa costs from RM6 (~S$1.80) and up, and if you want jumbo prawns to go with it, you can expect to pay RM15 (~S$4.420) and up, depending on the prawns that are in season. 
Address: Lot 8540, Blok, 16, Jalan Datuk Tawi Sli, 93250 Kuching, Sarawak
Opening hours: 5am-1pm, Daily
Contact: +6013 810 3589
---
3. Snap IG-worthy pics at the Kuching Waterfront
---
Kuching City is highly underrated. Not only is it laid-back and filled with yummy food, but it's also got its fair share of picturesque sights to feed your camera roll. So, when planning a trip here, be sure to set aside at least a day to explore the serene Kuching Waterfront. 

Image credit: @the.waterfront.hotel.kuching via Instagram
You don't even have to walk far; just head to the Darul Hana Bridge area that's surrounded by some of Kuching's most iconic architecture. For one, there's the gorgeous Floating Mosque (India Mosque Kuching) that sits atop the Sarawak River. Not to mention, historical landmarks such as the Square Tower and Kuching Old Courthouse that date back to the 1870s.

The Sarawak State Legislative Assembly.
Image credit: @marco_discoveries via Instagram
Cross the Darul Hana Bridge and you'll be able to admire the intricately designed Sarawak State Legislative Assembly up close. Be sure to take a stroll to The Brooke Gallery at Fort Margherita, a fort-turned-gallery. Around this area, you'll find more gems such as the Hanging Garden floral arch and Water Cascade fountain. 

The Water Cascade fountain outside The Brooke Gallery at Fort Margherita.
Image credit: @afrezana via Instagram
Pro tip: The waterfront area lights up once the sun goes down, so come during sunset hours and take your time while you're here.
---
4. Go cafe-hopping at a motorsports or cat cafe
---
You can't call yourself Singaporean if you don't have cafe-hopping on your travel itinerary. Thankfully, Kuching has plenty of options that'll leave you spoilt for choice. Besides the numerous coffee joints scattered around the city and waterfront, here are some you can take note of:

Image adapted from: The Round Tower 1886 Cafe & Restaurant via Facebook
If you're inspired by the historic sights around the Kuching Waterfront, you'll feel right at home at The Round Tower 1886 Cafe & Restaurant. The cafe is housed in a preserved colonial building, and it's got some quiet al fresco nooks that are perfect for a relaxing meal. Take your pick from an array of hearty brunch fare, including The Heritage Breakfast (RM28, ~S$8.20) and Seafood Aglio Olio (RM38, ~S$11.15).

The entire place is decked out in racing memorabilia.
Image credit: @enilasor8886 via Instagram
There's no need to be a motorsports fan in order to appreciate the novelty behind Feast and Furious Cafe. In between snapping photos of racecars, bikes, and helmets, fill up on Western and local fare, including classics like Chicken Chop (RM28, ~S$8.20) and Sarawak Laksa (RM18, ~S$5.30). 

Good news for visitors – there's no time limit for the cat play area.
Image credit: Meow Meow Cafe via Facebook
For some wholesome family fun, head on over to Meow Meow Cafe – after all, Kuching is all about their cats. Things are pretty fuss-free here – you can pay a fee of RM10 (~S$2.95) to enter the cat room and indulge in some cat therapy. Or, simply chill at the cafe area and observe the kitties from there. The cafe has light bites such as French Fries (RM5, ~S$1.45) and Honey Toast (RM3, ~S$0.90). 
---
5. Cool off at a natural "infinity" pool at Bengoh Dam
---

The cascading flow of water and rocks at Pe'an Waterfall (Curtain Falls) resembles that of an infinity pool. It takes about half an hour to trek up here from the trailhead.
Image credit: @choty_behen via Instagram
Sure, we've got a good array of nature reserves in Singapore, but we've got to admit that our little island lacks vast rainforests with waterfalls, rivers, and mountains. Not too far away by plane, Kuching is surrounded by dramatic natural landscapes that easily outshine ours and allow you to truly detox from city life. 

Arguably the best photo spot at Susung Waterfall that's about a 10-minute trek from Pe'an Waterfall.
Image credit: @_pija via Instagram
Among the many options is Bengoh Dam (entry fee of RM5/pax, ~S$1.50) that's home to 2 waterfalls with one that's fondly known to locals as the "Jurassic World" of Sarawak. Don't worry, you won't encounter any dinosaurs here – just trails and photo-worthy spots that resemble scenes right out of Jurassic World. 

Image credit: @zlapan via Instagram 
If you've got more time in Kuching and are thriving in the greenery, by all means, don't stop here. Kubah National Park (entry fee of RM20/adult for foreigners, ~S$5.90) is another outdoor gem worth visiting, and has the 1.6km-long Waterfall Trail of moderate difficulty with boardwalk sections. The park is famous for its frog population and wild durian trees.
While you're at it, consider other waterfalls such as the Jangkar Waterfall in Kmpung Biawak Lundu that's beginner-friendly, and a trove of other falls in the Padawan area. 
To get to any of these waterfalls, we recommend booking a tour package or local tour guide for a fuss-free experience. Bengoh Dam is accessible without a guide, and is a 1-hour drive from Kuching, as is Kubah National Park which is just 30 minutes out of the city.
---
6. Ride bamboo rafts & spot river dolphins in Kuching's rivers
---
Kuching is surrounded by natural landscapes, so obviously you're going to get some glorious rivers just outside the city. With that comes plenty of river activities that'll give you an experience in nature that you'll never forget.

Image credit: Semadang Adventure
For starters, explore Semadang River like a native by hopping aboard a bamboo raft. There are tours that'll take you down the river in both kayaks and traditional bamboo rafts. You'll stop by a waterfall, feed some fish, and even cool off at the riverbank itself. They've also got tours that include cycling and caving.  

Irrawaddy dolphins are also known as snubfin dolphins and have rounded heads.
Image credit: Klook
Don't stop there, though. Pen in half a day to spot wild Irrawaddy dolphins in Santubong and Salak Rivers. There are many tours that can take you to either of these rivers to see the dolphins, but note that sightings aren't guaranteed. Nevertheless, most tours will bring you through lush mangroves where there's a high chance of spotting other wildlife such as mudskippers, crocodiles, and monkeys. 
Book a bamboo raft tour (RM368/pax, ~S$108) or Irrawaddy dolphin tour (RM240/pax, ~S$70/30).
---
7. Spot proboscis monkeys at Bako National Park 
---

Bako National Park's dramatic landscapes make it a must-see for first-time visitors.
Image credit: @assadnegyal via Instagram
Bako National Park is nearly always mentioned when it comes to things to do in Kuching. And it's easy to see why: not only is it home to pristine beaches and stunning natural landscapes, but it's also filled with hiking trails dotted with waterfalls and plenty of wildlife.

Image credit: @yasuhiroazuma via Instagram
One of the main stars here are the park's proboscis monkeys. Most tours will bring you to see these playful creatures frolicking around the mangroves. Visitors can also likely see wild boars, various types of monkeys, crocodiles, and plenty more. Overnight accommodations are available in the park too, if you've planned a couple of days' worth of exploration.  

Note that there's an entrance fee of RM20/adult (~S$5.85) for non-Malaysian visitors and RM10/adult (~S$2.90) for Malaysians. Do check with your tour operator if this is covered in your package. 
Book a tour of Bako National Park (RM300/adult, ~S$87.85).
---
8. Learn about local culture at Sarawak Cultural Village 
---
It's no secret that Sarawak is incredibly rich in culture, with 34 ethnic groups making up the state's population. Trust us when we say it's worth learning about. You can do all that at Sarawak Cultural Village (Kampung Budaya Sarawak). This award-winning gem is known as a "Living Museum" that spans across a whopping 17-acres of land, so bring your walking shoes.

Image credit: @mic.gillessen via Instagram
One of the main highlights is the replica buildings from the major ethnic groups found in Sarawak. You'll see Bidayuh, Iban, and Orang Ulu longhouses, a Melanau tall house, and other traditional structures. 

Image credit: @emilyhalim23 via Instagram
Head inside each building and the staff – who represent the various ethnic groups – will be more than happy to tell you about their culture. Be sure to catch the cultural shows at the village at 11.30am or 4pm.
Admission: From RM85/adult (~S$24.95) & RM55/child (~S$16.15)
Address: Pantai Damai Santubong, Kampung Budaya Sarawak, 93752 Kuching, Sarawak
Opening hours: 9am-5pm, Daily
Contact: +60 8284 6108 | Sarawak Cultural Village website
---
9. Cycle through local kampungs & browse a local market
---

Image credit: @miliannlt via Instagram
Sure, it's easy to take a Grabcar to nearly everywhere in Kuching, but arguably the best way to truly immerse yourself in the local sights is out in the open air. And what better way to do it than hopping on a bicycle? Don't worry – you won't be cycling aimlessly either. For a non-touristy day out, book yourself a cycling tour that brings you all the way to Sarawak River's northern banks. 
The 3-hour tour starts at 8am, and you'll get to observe the sights and sounds of a local village while you're at it. En route, a sampan ride will even take you across the river. Plan your trip on a weekend to catch the Kubah Ria Sunday Market. You'll find tonnes of tropical fruits and fresh produce being sold, and even local delicacies such as live sago worms. 
Book a cycling tour of Kuching's local villages (RM150/person, ~S$44).
---
Best things to do in Kuching, Sarawak
---
As you can see, Kuching has plenty to offer, whether you're an adventure seeker or looking for a getaway with the family. 

Did you know there are 7 cat statues located around Kuching? Try spotting them all while you're here
Image credit: Sarawak Tourism Board
The city isn't just a gateway to a pandora's box of outdoor activities that you'd never otherwise get to experience; it's also got creature comforts such as city sights, cafes, and of course, great food. Plus, with its trove of nature parks and conservation efforts, Kuching's known as a leading ecotourism destination. 
We also know that when it comes to travelling for leisure, convenience is key. That's why we're not complaining that it only takes a 1-hour direct flight from Singapore via Scoot, which has daily flights to Kuching. 
Navigating the city isn't difficult either – ride-sharing services and taxis are available to shuttle you around, not to mention numerous tour operators that'll bring you to all the gems of the city and beyond. So, the next time you're looking for something fresh to do just across the border, Kuching beckons.
---
This post was brought to you by Sarawak Tourism Board.
Cover image adapted from: @_pija, @zlapan, @josef1064 & @ezuwanhakim via Instagram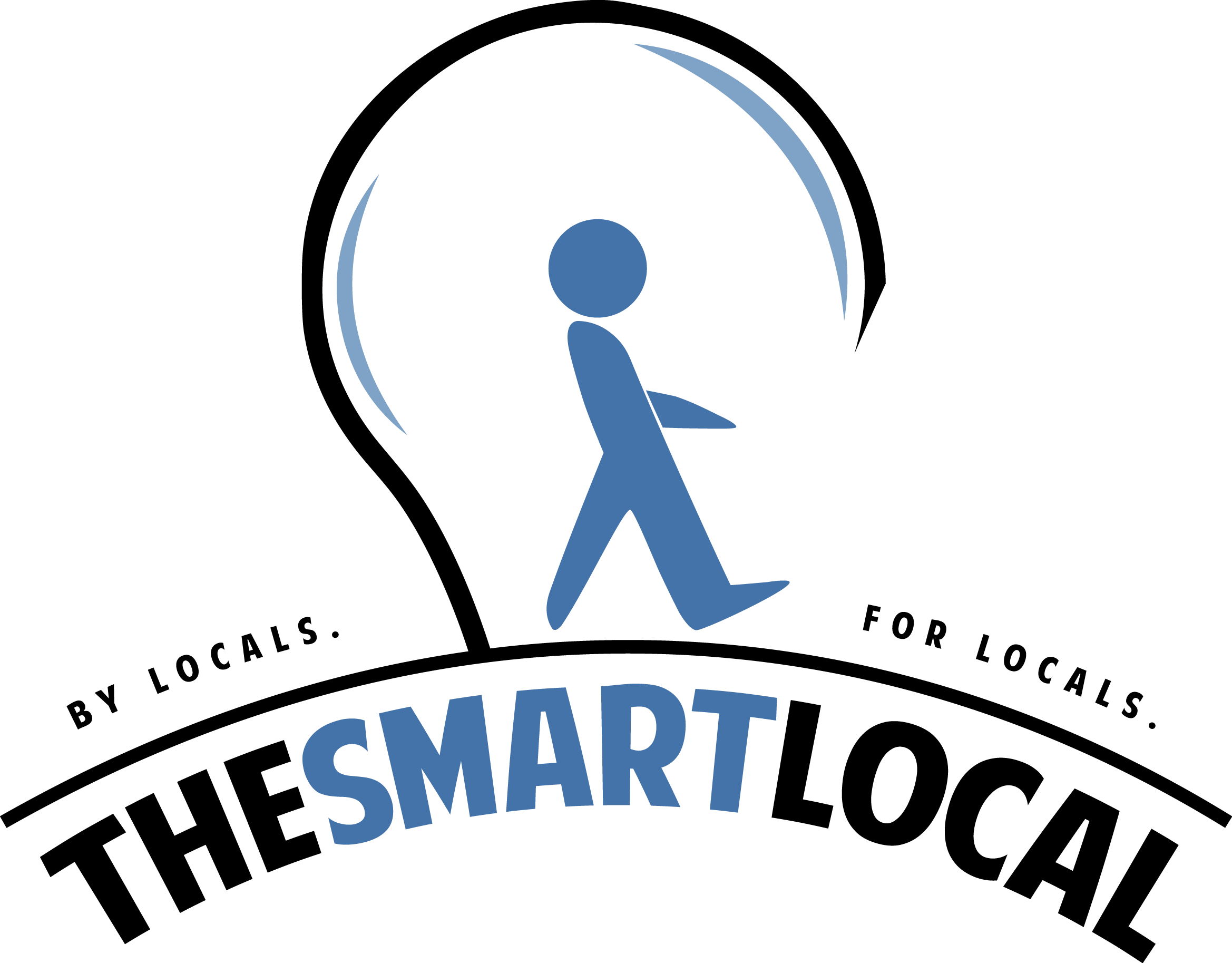 Drop us your email so you won't miss the latest news.