Things to do in JB near the Causeway
---
Ever since Singapore-Malaysia land borders opened up, many Malaysians have taken the opportunity to head home. Meanwhile, the rest of us have formed crowds to visit our neighbours up north once again, for a quick weekend getaway. Be it your first visit or your 100th, when it comes to things to do in JB, our first stop is always to check out activities near the Causeway.
If your party isn't keen on wandering too far off from the customs area, it doesn't mean you have to be stuck circling convenience stores and the same old malls. Head out to the streets and look out for these 8 things to do in JB that are within walking distance from the Causeway, including thrifting from RM5 and a hipster alfresco bar. 
Check out our Singapore-Johor Bahru travel guide as well to make sure you have everything prepped.
For more travel-related articles:
---
1. Skyscape – Sky-high views of JB from the 34th floor
---
Located at the end of Jalan Wong Ah Fook, the 37-storey Menara JLand building isn't only for white-collar workers to hustle in. Sitting high up on the 34th floor is Skyscape, which has been designed to host tourists and locals alike at its main attraction, the outdoor sky bridge.
The ticketed attraction (from RM38/adult, ~S$12) takes you to a sky deck where you'll be treated to breathtaking views of JB and Singapore right after the Causeway. 

Portions of the flooring are transparent hard glass where you can see through to the roads below. 
Even if you're acrophobic, know that you'll be perfectly safe as there are handlebars to hold onto while you walk around the deck. Maybe, try not to look down though. For the rest of us, whip out your cams and take some gravity-defying photos with Singapore in the background. 
Snap a swaggy pic at the LED Tunnel.
Image credit: Skyscape Johor Bahru
Each ticket grants you 2 hours to explore Skyscape's activities that also include an LED Tunnel for a neon photo op, and VR games. Due to capacity limits, the sky bridge has timed entries. Don't worry if you miss your desired time slot as there are multiple sessions throughout the day.
Note: At the time of writing, the LED Tunnel is under maintenance till further notice. 
If, like me, you're one of the faint-hearted, chill at the indoor Observation Deck where there are 2 powerful telescopes that go up to 75x magnification, giving you a close-up of other buildings in the distance. 
Skyscape ticket booking is available online as well as over the counter at Menara JLand. Alternatively, you can snag a discounted price by booking Skyscape tickets via Klook. After which you'll only need to call in to check for session availability before making your visit. 
Price (Walk-in standard ticket): RM38/adult (~S$12) | RM28/child (3-11 years old) (~S$8.90) | RM33/seniors (60 years old and above) (~S$10.49) | Shoe covers RM1/pair (~S$0.32)
Address: Menara JLand, Johor Bahru City Centre Level 34, Jalan Tun Abdul Razak, 80000 Johor Bahru, Johor, Malaysia
Opening hours: Sun–Fri 9.30am-5.30pm (Closed on Saturdays). Last entry at 4pm.
Telephone: +60 7-288 8722 | +60 7-288 8723

Skyscape @ Menara JLand website
---
2. Pasar Karat – Late-night bazaar open till as late as 2am
---
Across the road from City Square Mall JB are rows upon rows of shophouses. By day, they're eateries and cafes. But when night falls, the entire street is transformed into Pasar Karat which translates to "market carat", as in the unit for gold and gemstones – aptly named for being one of the crowning jewels to visit when in JB.
Think of our usual pasar malams and multiply that by at least two, because entire roads are closed for vendors to set up shop selling items like thrifted kicks, clothing, jewellery, perfume and makeup… the list goes on at this street market.
Most of the items are priced between RM15-RM50 (~S$4.77-S$15.89) apiece. Brush up on your Bahasa Melayu and auntie skills, and you might even be able to haggle for lower. 
You can expect a whole lot more shopping than food stalls here. But in the event that you are feeling peckish, there are food options sandwiched between the shopping stalls, cooking up snacks like takoyaki (from RM5/4 pieces, ~S$1.59) and BBQ skewers (from RM2, ~S$0.64). 
After a night of walking around the pasar, quench your thirst with a refreshing Lime & Plum Juice (RM3, ~S$0.95). 
Save for Fridays, you'll be able to visit this pasar malam every day from 6pm onwards, where you can shop and eat till as late as 2am. 
Address: 26/20 Jalan Segget, Bandar Johor Bahru, 80000 Johor Bahru, Johor, Malaysia
Opening hours: Mon 9am-5pm, 6pm-2am | Tue-Wed & Sat 6pm-2am | Thu & Sun 6pm-12am (Closed on Fridays)
Telephone: +60 12-700 5009
---
3. Bundlebosque – Cheap thrift store with items from RM5
---
The thrifting scene in JB is thriving, with big stores nearer to central Johor like King Outlet Bundle and Big Bundle accessible via cab rides. But that doesn't mean we can't pick up cheap clothing while saving up on Grab fares and sticking near the Causeway. 
While exploring Pasar Karat, keep your eyes peeled for Bundlebosque. The majority of its offerings are shoes, but they've also got racks of tees set up outside of the main store that are priced from RM5 (~S$1.59). There are countless hangers of clothing to sift through, but it's worth scouring through to find pieces for the thrifted aesthetic. 
Price: From RM5 (~S$1.59)
Address: 49 Jalan Tan Hiok Nee, Bandaraya Johor Bahru, 80000 Johor Bahru, Johor, Malaysia
Opening hours: 11am-12am, Daily
---
4. Jalan Dhoby & Tan Hiok Nee – Streets with over 10 cafes
---
When the streets of Jalan Dhoby and Jalan Tan Hiok Nee heritage street aren't taken over by Pasar Karat, they're a cafe trove where social media enthusiasts flock to get pics for the feed. Those familiar with JB would have frequented The Replacement Lodge & Kitchen, a must-go when cafe-hopping, or Chaiwalla & Co. Container Cafe to get a cup of refreshing Thai milk tea. 
The Replacement Lodge & Kitchen
Address: 33/34 Jalan Dhoby, Bandar Johor Bahru, 80000 Johor Bahru, Johor, Malaysia
Opening hours: Wed-Mon 10am-6pm (Closed on Tuesdays)
Telephone: +60 12-547 7885
The Replacement Lodge & Kitchen website
Chaiwalla & Co. Container Cafe
Address: 36 Jalan Tan Hiok Nee, Bandar Johor Bahru, 80000 Johor Bahru, Johor, Malaysia
Opening hours: Mon-Thu, Sun 11am-6pm | Fri-Sun 11am-12am
Telephone: +60 17-706 6800
Chaiwalla & Co. Container Cafe website

Image adapted from: Ah Ma TeoChew Kuih, Jun Qi, @ahmateochewkuih
Set in modern-meets-vintage decor, Ah Ma TeoChew Kuih is an old school eatery serving Teochew cuisines like kueh and porridge for a hearty breakfast. The cafe is painted a calming sage green, with a refurbished food cart at the entrance and a cosy living room set that makes for cute photo ops to commemorate your visit. 
Ah Ma TeoChew Kuih
Address: No.13, Jalan Trus, Bandar Johor Bahru, 80000 Johor Bahru, Johor, Malaysia
Opening hours: Tue-Sun 7.30am-5pm (Closed on Mondays)
Telephone: +60 17-798 7600

Image adapted from: @thereplacementlandk, Esther Kool, Jonathan Tye, Hiap Joo Bakery
From as early as 8.30am, grab your morning fuel of Kaya Butter Toast (RM3.50, ~S$1.11), Soft-Boiled Eggs (RM3.40/2 eggs, ~S$1.08), and a piping hot cup of Kopi O (from RM2.60, ~S$0.83) from Restoran Hua Mui. They also serve authentic Hainanese mains as well, should you be in the area during lunchtime. 
Before the trip home, make a pit stop at Hiap Joo Bakery to stock up for next day's breakfast. This is where tourists like myself have crossed the border just to queue for the bakery's signature Banana Cakes (RM12/10 pieces, ~S$3.79) which are baked fresh daily. 
Restoran Hua Mui 
Address: No.131, Jalan Trus, Bandar Johor Bahru, 80000 Johor Bahru, Johor, Malaysia
Opening hours: 8.30am-6pm, Daily
Telephone: +60 7-224 7364
Hiap Joo Bakery & Biscuit Factory
Address: 13 Jalan Tan Hiok Nee, Bandar Johor Bahru, 80000 Johor Bahru, Johor, Malaysia
Opening hours: Mon-Sat 7.30am-4.30pm (Closed on Sundays)
Banana cake: Mon 10.30am | Tue-Sat 7.30am
Telephone: +60 7-223 1703
---
5. Hookah District JB & District 2.0 – Container-style night market
---
If your legs need a break from trawling the stalls of Pasar Karat, make your way to Hookah District JB and Hookah District 2.0, 2 container-style "bars" near Hiap Joo Bakery and The Replacement cafe, respectively. 
It's the epitome of chill vibes when the fairy lights are switched on and you're greeted with a cool night breeze. True to its name, you'll find hookahs here from RM10 (~S$3.18) a pipe. Choose your shisha flavour, like strawberry or apple, or try their house blends of Redbull or white grape. 
Hookah District also serves up food and drinks. A Family Set (RM75, ~S$23.84) comes with an omelette and fried squid to feed 4. Familiar coffee shop drinks like kopi and teh are available here as well, from RM2/cup (~S$0.64). 

Commemorate the hippie experience with dope photo spots at the various graffiti found around the containers. 
Address: Jalan Ismail Sultan, Bandar Johor Bahru, 80000 Johor Bahru, Johor, Malaysia
Opening hours: 7pm-12am, Daily
Telephone: +60 14-983 5018
---
6. Komtar JBCC – Affordable clothing stores like F.O.S & Padini
---

Image credit: S C
Post-immigration checkpoint, after a long walk on travelators and escalators, every visitor to JB will see 2 malls – City Square Mall JB and Komtar JBCC. While Johor Bahru City Square Mall  houses familiar and international names like Uniqlo, Cotton On, Din Tai Fung, and Baskin-Robbins – just to name a few – we're taking a left and going into Komtar JBCC instead. 
After all, we left the country to suss out new and different things than what we're used to in Singapore. Have a go at browsing through the clothing stores at Level 1 of Komtar JBCC. 
Bundle deals for casual fits and basics are commonplace at Factory Outlet Store (F.O.S.) Similar promos are aplenty at Brands Outlet too. The clothing range there reminds us of Uniqlo and Cotton On, mashed together.
Last but not least, since WFO is officially back on the table, Padini Concept Store is one for the OLs and salarymen to stock up on back-to-office attire.
Komtar JBCC was also previously known for its Angry Birds activity park, which sadly closed its doors in 2021. 
Address: Menara KOMTAR, Johor Bahru City Centre, 80000 Johor Bahru, Johor, Malaysia
Opening hours: 10am-10pm, Daily
Telephone: +60 7-267 9900
---
7. R&F Mall – New mall with Korean restaurants like KyoChon
---

Image credit: R&F Mall
R&F Mall is JB's newest addition that's easily accessible by travellers on foot, via a 650m link bridge straight from customs. Instead of the usual right-turn after the convenience stores and SIM card shops, take a left towards the bridge which is plastered with signboards of the shops you can expect to see at the mall. 
Those looking to play out their own romantic K-drama meal scene can head toward Level 1 to find 3 Korean food restos within R&F: 

KyoChon's Wingettes & Drumettes in Honey (from RM18.90, ~S$6) and Red Pepper (from RM17.90, ~S$5.69) flavours.
Image credit: @ieat.lah
KyoChon 1991 (#L1-115) is a popular fried chicken joint that has perfected the sinfully crunchy delicacy. The fried chicken here comes in 3 different marinades – Honey, Soy Garlic, and Red Pepper. Pair it with a bowl of Garlic Fried Rice (RM7.50, ~S$2.38) that's topped with crispy garlic bits. 

Best to prep your cams for the epic cheese pull.
Image adapted from: Eatbook
Next door is Dookki (#L1-116), where hotpot buffet meets tteokbokki. From RM39.80/90min (~S$12.65) per adult, the buffet has various types of tteok (Korean rice cakes) as well as free-flow eomuks (Korean fish cake skewers) for you to gorge on. An additional RM18.80 (~S$5.98) scores you a Double Cheese Ring surrounding the hotpot stew, for glorious cheese pulls and a creamy, savoury kick. 

Image adapted from: DOMA BBQ
If you have a taste for grilled meats, DOMA BBQ (#L1-12B) is a non-halal K-BBQ restaurant with set meals reasonably priced at RM165/3pax (~S$54). These BBQ sets come with side dishes like pajeon (Korean pancake), jjigae (Korean stew) and steamed egg as well. Plan your visit during the weekday from 11am-2pm and you'll get 10% off your total bill. 
You can also catch movies at Emperor Cinemas if you're looking to relax post-lunch, after a possible food coma.
Address: L2-086-A5, Mercu 1, Jalan Tanjung Puteri, 80300 Johor Bahru, Malaysia
Opening hours: 10am-10pm, Daily
Telephone: +60 7-272 7888
---
8. Hock Chiang Hin – Hole-in-the-wall dim sum store from RM1.50
---
Early birds entering JB for brekkie may find that several malls won't be open till 10am. Fret not, as you will get to fill your tummies at one particular eatery that's open from as early as 7.30am – Hock Chiang Hin. And it's only a 15-minute walk from the JB customs.

Hock Chiang Hin is a non-Halal eatery.
This simple dim sum shop sells staples like fan choy and siew mai from only RM1.50 (~S$0.48). The rice and bun dishes come in large portions, where the fan choy in particular is big enough for 2 to share. Drinks like kopi and teh are also available here, and they're served old-school tea bag style. 
Address: 18 Jalan Siu Nam, Bandar Johor Bahru, 80000 Johor Bahru, Johor, Malaysia
Opening hours: Mon-Sat 7.30am-2pm (Closed on Sundays)
---
Exploring JB on foot
---
Think of quick getaways into JB and road trips immediately come to mind. Of course, the benefit lies in the comfort and convenience of remaining within the car while going through immigration. But at times, it's when we're in a vehicle and zipping by that we miss out on hidden gems around the streets and within walking distance.
Travelling out of Singapore doesn't have to be limited to hopping on a flight or going on long road trips. As long as you get to brandish your passport and obtain a chop at immigrations, it's one for the travel books. Mark these spots on your next trip to JB for when you aren't going by car and simply want to explore activities near the Causeway on foot. 
Check out more things to do in Malaysia:
---
Photography by Ian Sim & Oh Qian Yi. 
Original article published on 10th May 2022. Last updated by Andrew Hoon on 5th February 2023.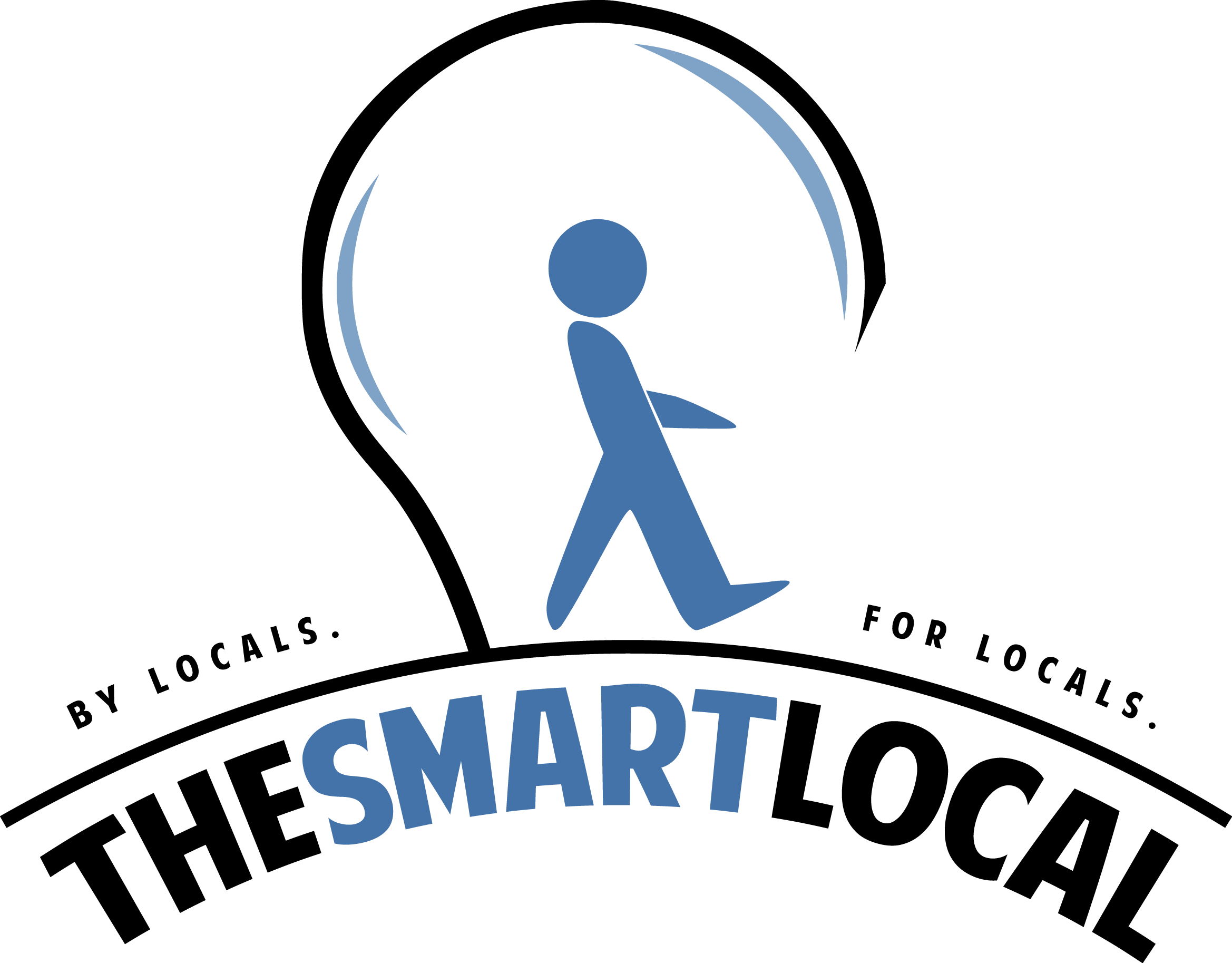 Drop us your email so you won't miss the latest news.