Paradigm Mall JB
---
PSA to those who don't already know: travelling to JB just got way easier since the easing of restrictions. And for all who are planning a visit over, don't limit yourself to the same usual spots. Instead, schedule a day-trip down to Paradigm Mall, where there's heaps of food, shopping and entertainment for you and the gang to check out. 
From catching blockbuster movies at only S$4 and scoring Xiaomi products at a lower price, to feasting on Penang delicacies, here's what you can expect at the mall:
---
– Entertainment –
---
1. Go rock climbing at Camp5 with 15m-high walls
---

Kids are welcome to scale the walls too. 
Fitspo peeps can squeeze in a lil' workout, even when at the mall. Check out Camp5 Climbing Gym at Level 7 for a climbing sesh with your pals. First-timers can sign up for the Try Climbing 1-hour guided session for RM55/pax (~S$17.74). This also includes the required gear such as shoes and harnesses, so you're all covered to start your journey. 
For those with experience, get the 1-day pass for just RM31.50/pax (~S$10.16) when you enter on weekdays before 4pm. If you can't make it for the off-peak timing, you can still get the day-pass at an affordable fee of RM42 (~S$13.55). 
Whether you prefer high walls or boulder walls, this gym has both options to cater to your preference. Their high walls are 15m tall, so you can climb to the top and peer down at the shoppers walking pass. 
When you're done scaling the walls and conquering the routes, you can freshen up and take a hot shower there. Then, grab a bite at their in-house cafe to refuel and reward yourself after a good climb. 
Opening hours: Mon-Fri 12pm-10pm | Sat-Sun & PH 10am-8pm
Telephone: +6 012 205 6119 (WhatsApp)
Email: paradigm@camp5.com
---
2. Glide around JB's first & only ice skating rink
---
Experience winter and channel your inner Michelle Kwan at the Blue Ice Skating Rink at Level 3, where you can stun your friends and family with your moves at the 45m x 25m large rink. 
Single entry passes go at only RM30 (~S$9.68) on Mondays to Thursdays, and RM35 (~S$11.29) on Friday to Sundays and PHs. Or, score discounted ticket prices when you purchase your passes via Klook. 

Skate rental is FOC. 
Before heading into the rink, you'll need to gear up with socks, gloves and skates. You can either bring them from home, or purchase a pair of socks or gloves for RM7 (~S$2.26) each. You can deposit your belongings in the complimentary lockers for safekeeping.
You'll also get a safety briefing and quick tutorial from the staff, where you'll be taught how to balance on your skates, move forward and stop. Of course, this crash-course won't prevent you from falling on your butt when skating but hey, that's all part of the experience. 
Opening hours: 10am-12pm, 12.30pm-2.30pm, 3pm-5pm, 5.30pm-7.30pm, 8pm-10pm, Daily
---
3. Send the kids to an indoor jungle-themed playground
---

Image credit: Utopia Jungle World
It's all fun and games for us adults until the kids get bored and fussy. Before you break out the iPad and bust out some CocoMelon tunes, consider bringing the kiddos along to Utopia Jungle World Children's Theme Park instead. 
Children can let loose and have fun in the giant ball pit, where they can dive in and disappear into the pool of plastic balls. There are slides and mini obstacle courses too, perfect for a game of hide-and-seek or catching. 

Image credit: Jom Travel Local
Then, let them have a taste of what it's like to manoeuvre a car at the bumper cars section. Kids can ride solo or choose to cruise around with an accompanying parent. The bumper cars are wrapped in thick cushioning, so there won't be any harsh crashes – just boops from the surrounding cars.
Jungle World admission: RM35/entry (~S$11.29)
Bumper car admission: RM14/round (~S$4.52)
Opening hours: 10am-10pm, Daily
Telephone: +07 232 7293 | +019 700 7588 (WhatsApp)
Utopia Jungle World Children's Theme Park website
---
4. Catch movies at S$4 at Golden Screen Cinemas
---
Image credit: Golden Screen Cinemas
If you've been frantically bookmarking upcoming movie releases, consider catching them at Golden Screen Cinemas (GSC) for just RM12 (~S$3.87). The place boasts 16 movie halls, making it one of the largest cinemas in JB. 

Image credit: Golden Screen Cinemas
To get to the cinema, head up to Level 7 and you'll see the huge GSC logo on the right of the escalator. You can choose to pre-book your tickets on the GSC website, or make your purchase in-person at the counters. Show timings are aplenty, and you can opt for late night shows too starting from as late as 11:55pm. 

Image credit: Golden Screen Cinemas
Now comes the plot twist – GSC also has theatres that uses the 4DX technology to create 4D snow, bubble and rain effects. Be prepared to be drenched in suspense as these effects will surely immerse you in the alternate reality of your shows. 
Email: cs@gsc.com.my 
---
5. Play old school arcade games at Fun Scape
---
90s kids will remember heading to Timezone arcades after school to blow off some steam and hang out with friends. While the games have expanded and upgraded, classic games like Dance Dance Revolution (DDR) will always have a special place in our hearts. 
You'll be glad to know that Fun Scape has the same old-school favourites including DDR, where you can show off some fancy footwork while dancing to hit tunes. Other games include air hockey, car racing booths, a street basketball machine to shoot hoops at and even claw machines for the kiddos. 
When we visited the place on a Wednesday afternoon, it was pretty empty so we didn't experience long queues. While there isn't an official token price chart, you can head over to the counter to enquire about the current rates. 
Opening hours: 10am-10.15pm, Daily 
---
– Shopping –
---
6. Score Uniqlo goods at a lower price
---

Image credit: Paradigm Mall 
Shopping is one of the mandatory activities in JB, with the favourable exchange rate making things even more affordable than it already is. One shop that's a must-visit would be Uniqlo, where guys and gals can stock up on everyday essentials. 

Get the "Singapore guy" starter pack at a cheaper price.
Image credit: Uniqlo
When we visited the mall in April 2022, we scored sling bags and t-shirts at ~S$4 less than what would be in Singapore. Price differences between JB and SG were as big as S$11 thanks to the exchange rate. 
Also, different Uniqlo outlets have different ongoing sales, so be sure to look out for items with the red sticker as those have been further marked down from the original price. 
Opening hours: 10am-10pm, Daily
---
7. Shop Xiaomi products in RM at Mi Home
---

Image credit: Xiaomi Paradigm Mall
Tech gadgets can be expensive, with phone prices starting from 3-digit numbers onwards and even hitting the thousands. Instead of shopping at the Singapore Xiaomi Store, shop smart and take advantage of the exchange rate in JB and get them at a lower cost. 

Image adapted from: @hieuhoc94, @mihome.st2004, @cozy.abode_85
Located at Level 3, the newly opened Xiaomi Store houses a ton of products from smart home devices, mobile phones and tablets to wearable products including their Redmi watches that will make tech-fans drool. 
Opening hours: 10am-10pm, Daily
Telephone: +60 7 234 2803

Image credit: iHospital
But if you're shopping on a budget and prefer to purchase a second-hand phone instead, there's also iHospital at Level 4 which buys and sells new and used phones. They regularly update their Facebook page, where product information including battery health is shared on their posts. 
Opening hours: 10am-10pm, Daily
Telephone: +60 16 728 8356
---
8. Splurge on affordable clothes at Brands Outlet
---

Image credit: Paradigm Mall 
There's nothing us Singaporeans love more than a good deal. Whether you're looking for loungewear, casual fits or work attire, Brands Outlet at Level 1 has a wide range of garments you can browse through. 

Image credit: Brands Outlet
You can also find affordable undergarments and accessories to complete your look. The store constantly refreshes its racks with collaborations with different brands and franchises, such as the Disney and Warner Bros. collections. Even if the current collab isn't your cup of tea, the shop runs promotions and sales frequently so it's still worth popping by. 
Opening hours: 10am-8pm, Daily
Telephone: +60 3 7887 0179
---
9. Shop affordable & chio home decor items at Kaison
---
Our home is our sanctuary, and the place we spend most of our time at. The way your place is furnished not only reflects your personality, it can also affect your mood depending on the vibes and decorations you go with. 

Image credit: Kaison
You don't have to spend a bomb hiring interior designers or getting boujee decor from name brands to decorate your home. Simply create a mood board of how you'd picture your place to look like, and curate items from shops like Kaison that offer a variety of home decor pieces. 

Image credit: Paradigm Mall 
You can find the shop at Level 4, where you'll be greeted with rows and rows of soft toys – nab some to line your bed and create a mini collection of your own. There's also towels for your bathroom or kitchen, framed paintings to hang on the hallways and bed sheets that'll make your bed look even more welcoming. 
Opening hours: 10am-10pm, Daily 
---
– Food –
---
10. Dive into fresh bakes at Lavender Bakery
---

Image credit: Lavender Bakery
Those who frequent Jewel Changi might recognise Lavender Bakery located at Level 4. If you haven't had a chance to taste these buns in Singapore, get them here in their OG motherland and you might just get hooked to their fresh bakes. 

Visit the bakery and dabao some back to SG.
Image credit: @mihaanamofficial
Besides purchasing their individual buns, you can choose to get their bun sets for RM21.50 (~S$6.94) that come with an assortment of bread and pastries, including Chicken Sausage Bun, Egg Tarts and Otak Cheese. 
Opening hours: 10am-10pm, Daily
Telephone: +60 07 244 8507
---
11. Get coney dogs & waffles at A&W
---
When A&W first hit our shores, snaking queues formed at the entrance of the eatery and you'd have to wait a good 20 minutes or more just to get a seat. Even now, the hype for this all-American meal is still going strong, so it's common to have to queue before heading in. 

Image credit: @sparrow_tweets
Skip the lines and get your fast food fix at Paradigm Mall instead, where you can find A&W at Level 3. Get the classic Chicken Coney at RM9.50 (~S$3.06) or something more substantial like the Mozzarella Burger at RM11.60 (~S$3.74). 
Opening hours: 10am-8pm, Daily
Telephone: +60 07 244 4310
---
12. Taste authentic Penang food like Assam Laksa & Chendol
---
You won't have to travel to Penang just for their famed Assam Laksa and Chendol when they're available at the mall at Penang Chendul at Level 4. What's more, prices are pretty affordable here so you won't have to foot a hefty bill for an authentic Malaysian culinary experience. 

Don't let the low prices fool you as the dishes were substantial and filling.
For mains, we tried out the tangy flavoured Assam Laksa priced at RM10.90 (~S$3.52) and the Pandan Nasi Lemak Chicken Kunyit at RM12.90 (~S$4.16). For dessert, we got a bowl of the classic Original Chendul for RM6.50 (~S$2.10) to share. Expect a generous serving of red beans, green jellies, coconut milk and the star of the show, gula melaka. 
Opening hours: 10am-10pm, Daily
Email: gootfood.my@gmail.com 
---
13. Indulge in Thai food at Amphawa Thai Tea & Co. 
---
Milk tea, tom yam soup and mango sticky rice – if you're itching for a taste of Thailand, satisfy your cravings at Amphawa Thai Tea & Co. located at Level 4. 

Image credit: @andrewchan032
Milk teas go at RM9.90 (~S$3.19) and you can choose between hot or cold variations. Besides the classic Thai milk tea, the place also has an Ovaltine-flavoured one and a Thai coffee version for the adventurous souls. 

Image credit: @nelly.eats
Pair your drink with a hearty bowl of Seafood Tomyum With Noodle (RM14.90 (~S$4.81)) and finish off your meal with the quintessential Thai dessert – Mango Sticky Rice, priced at RM12.90 (~S$4.61). 
Amphawa Thai Tea & Co. Instagram 
---
Eat, play & shop at Paradigm Mall
---

Image credit: @travelliciouz
Your trip to JB doesn't have to involve travelling to several places for food, shopping and entertainment. Paradigm Mall is a 3-in-1 location where the above categories can all be checked off. 
The place is a 30-minute drive from Woodlands Checkpoint and Tuas Checkpoint, and you can also hire their private chauffeur service from SG to the mall and back, at RM90/trip (~S$29.03). To arrange, you can Whatsapp them at +6011 5958 5868. 

More JB content: 
Address: Paradigm Mall Johor Bahru, Jalan Skudai, 81200 Johor Bahru
Opening hours: 10am-10pm, Daily
Telephone: +60 7 2313 888
---
Photography by Alvin Wong.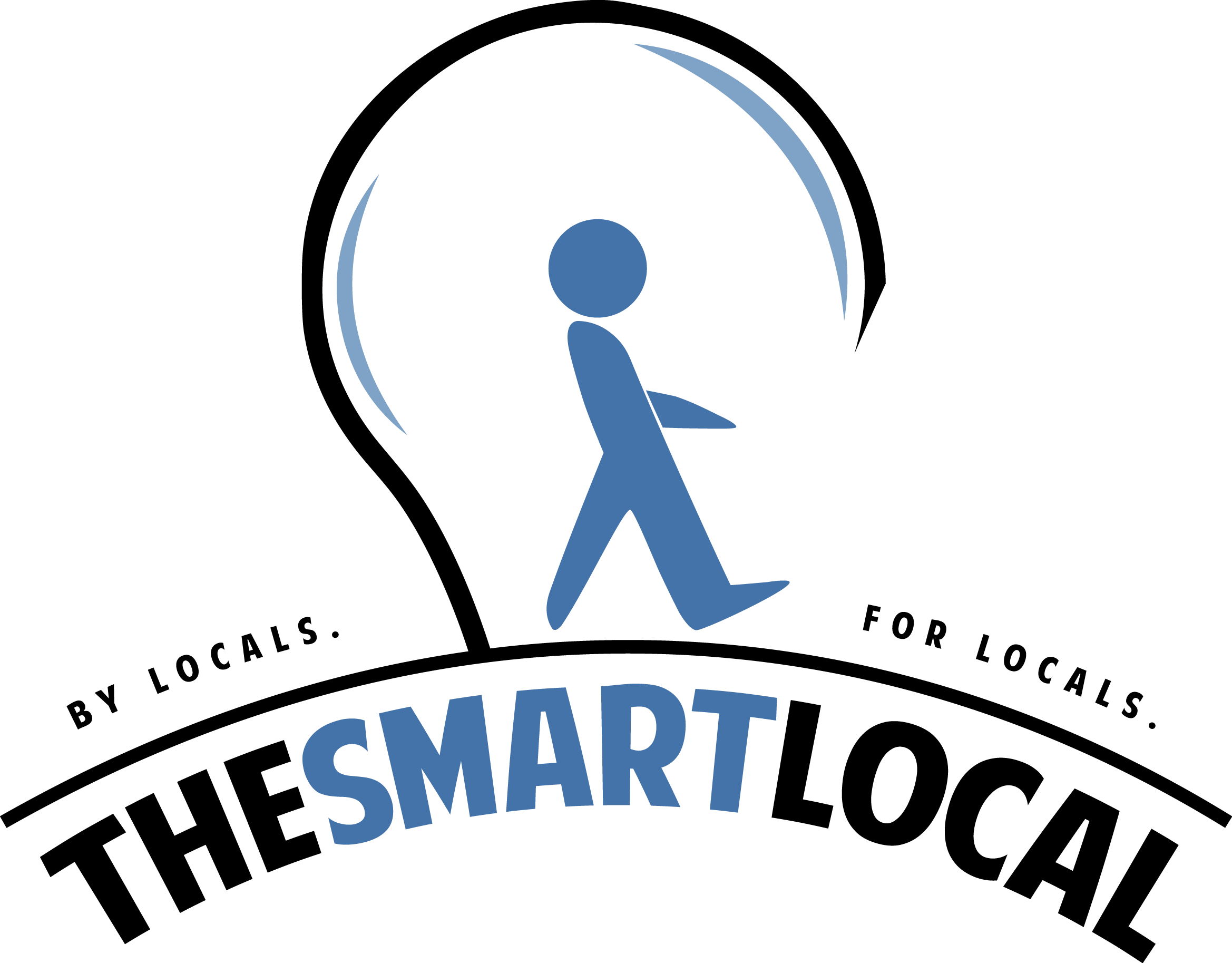 Drop us your email so you won't miss the latest news.