Outdoor activities in JB
---
Getting to JB is now easier than ever – with the latest transport updates and easing of restrictions – so it's likely you're already planning a much-needed trip over. Besides the affordable shopping and grub, there are also plenty of outdoor activities for that vitamin D.
From ATV riding, dirt biking and catching the sunset, here are 8 things outdoor lovers can do in JB: 
---
1. RUD Karting Centre – 840m track, rates from S$18
---
Siri, cue Tokyo Drift from Fast and Furious. You can let loose and zoom around RUD Karting Centre's 840m racing track without getting a speeding ticket. 
Here, no driver's licence is needed to try your hand at speeding around up to 90km/h. 
They've got basic karts for beginners that run up to 60km/h, as well as pro-level karts that have you whizzing around at up to 90km/h. For those who prefer company, hop onto the family-friendly double-seater karts that cruise at a cool 55km/h. 
Before hopping into your kart, you'll sit through a safety briefing where the basics dos and don'ts will be shared. There's a total of 16 turns, and some are pretty curved so first-timers should slow down around the bend to get a hang of things first. If you happen to crash into the tires, simply stay put, wave your hand, and wait for the staff to come rescue you. 
Once you've learnt all the steps and rules to being a pseudo Lewis Hamilton, it's time for your helmet fitting. It's compulsory to wear a full face shield mask underneath it, and if you don't have one you can purchase it from the place for RM16.90 (~S$5.46). 
When you're done speeding around the tracks, head over to one of their in-house cafes Gyutea or RUD Cafe & Bistro to get a quick grub or drink. You can also upgrade your experience and book a KTV room from RM399/3h (~S$128.71) to sing some tunes – they have 7 different themed ones to choose from. 
The place also has seasonal celebrations, where past ones have included a giant trampoline and inflatable foam pool. While they don't have a set schedule for these extravaganzas, you can get updates from their Instagram page. 
Rates: From RM55/pax (~S$17.32) for 3 10-minute rounds
Address: PTD 200284, Persiaran Medini Sentral 6, Bandar Medini Iskandar, Iskandar Puteri, 79250 Johor, Malaysia
Telephone: 16 747 1119
Email: contact@autoplaygroup.asia
Opening hours: Mon-Fri 12pm-1am | Sun-Sat 10am-1am
---
2. ATV Park Johor Bahru – Johor's largest ATV riding park
---
Think Hot Wheels, but bigger and better. ATV Park Johor Bahru offers one of the largest ATV trails in JB, with experienced guides that'll teach you the fundamentals of navigating your way on an ATV. 
Some GrabCar drivers like ours may not be familiar with the location, so the ATV Park staff suggested to set the destination to Hidayah Islamic School instead, which is right in front of the ATV place. 
Before you mount the monstrous vehicle, you'll first don on a hairnet and safety helmet. PCK-style boots are available, but not compulsory – we'd recommend wearing them still as you'll be going through some muddy terrain. Also, it's extra protection from the scorching sun. 
You'll begin your journey with 1-2 test runs around the starting point, just so you get the hang of controlling the ATV. After which, you'll be in for the real deal – mud-caked roads, uphill paths and knee-high wade pools to zoom through. 

Don't worry if you get stuck like me, there'll be a staff following – and helping – you throughout.


Image credit: Ian Sim
The total route took about an hour, where there were mini pit stops along the way to catch a break. We even came across this open sandy area which gave us Dune vibes, where our guide showed us some sweet tricks. 
Rates: From RM150/ATV (~S$48.39) onwards for 2.5 hours
Address: Lorong Ciku, Kampong Baru Sri Aman, 81300 Johor Bahru, Johor, Malaysia
---
3. ADM Archery Park – From S$12
---
This one's for all our Katniss Everdeen and Hawkeye fans – embody your inner hero and test out your archery skills at ADM Archery. 
To get to the place, hop on a GrabCar and enter the address – but try not to snooze on your way over as the location is pretty obscure. Our driver unknowingly passed by the entrance twice before recognising the target boards that were near the entrance. 

No animals were harmed in this shooting.
Set aside RM35 (~S$11.31) that'll get you a bow and a round of arrows. You'll have 1 hour to fire your best shots, and there are different target boards for you to try your hand at. 
Newbies need not fumble to figure things out as the staff will coach you on how to manage the bow and arrow, and tips on how to get a bullseye. 
Once you've mastered the art of archery, check out their in-house store where you can purchase your own set of gear. 
Tip: wear long-sleeved attire as the place has quite a few mosquitos. Or, bring mosquito repellent. 
Rates: RM35 (~S$11.31)
Address: No. 27, Jalan Bunga Mawar, Kampung Maju Jaya, 81300 Johor Bahru, Johor, Malaysia
Opening hours: Tue-Sun 10am-6pm (closed on Mondays) 
---
4. Tristan Park – Dirt biking 20 min drive from causeway
---
Dirt biking at Tristan Park is another one for the thrill seekers. If you haven't ridden a motorbike before and have no bike licence, don't let the dirt bikes here intimidate you as it's actually beginner-friendly and simple to pick up. 
Before you head over to the place, ensure that you're wearing long-sleeved clothes because things are about to get grimy. But if you don't want to soil your clothes, there are clothing and gear available for rent too. 
Once you've suited up, you'll be led to the dirt path about 10-minutes away. Don't worry, you won't be thrown into the deep end immediately as instructors will give a safety briefing and tutorial on how to manoeuvre the bikes. 
And once you've mastered the theory of riding a bike, you are then free to put your knowledge to the test and drive away on the long, windy and sometimes bumpy roads. 
Rates: RM50/pax (~S$16.13)
Address: 21 Jalan Kekabu 11, Taman Desa Cemerlang, 81800 Ulu Tiram, Johor, Malaysia
Telephone: 8661 5077
Email: wanti@tristangroup.com
---
5. Austin Heights Water & Adventure Park – 3-in-1 theme park
---
Those looking for a bao ga liao (translate: covers everything) place can check out Austin Heights Water & Adventure Park. As the name suggests, this park has an Adventure Park, a Water Park and a Sports and Leisure Park. We'd recommend allocating an entire day here, so you can experience the air, land and water activities available. 
---
Adventure Park
---
Start off your day at the Adventure Park, which houses more than 50 obstacle courses, 7 routes and several ziplines. But before you panic at the sheer amount of high element courses, know that you'll always be wearing a safety harness and safety briefings will be given prior to starting – there's even a mock obstacle course and mini zipline for you to practice at. 
While the starting courses might seem like a piece of cake, the difficulty progresses as you carry on, where you'll end with a 10m-long zipline that has you Tarzan-ing across the park and back to the starting point.  
Admission: RM80/entry (S$25.40)
---
Water Park
---
When you're done conquering the high elements, cool off at the Water Park. You'll find that while there are chill rides like the Wave Pool which has you floating along the moving stream, there are also heart-stopping rides such as the Yellow Wave, with steep open drops where you least expect it. 
If you're travelling with kids, there's also the tamer Splash World. The pool is shallow enough for them to wade around, and comes complete with child-friendly water slides. Not forgetting the giant bucket, which periodically dumps a ton of water onto unsuspecting guests. 
Water Park admission
Above 120cm: RM80/entry (~S$25.81)
Below 120cm: RM70/entry (~S$22.58)
---
Sports & Leisure Park
---
End off your day at the Sports & Leisure Park, where you can try your hand at drift karting, ice-skating and trampolining. 
If you aren't familiar, drift karting is essentially go-karting, with the added ability to drift around bends. Sit tight and whiz around the route as this is something you'll probably – and hopefully – never experience with a car. 
Don't miss out on Jump Street while you're here, especially if you've got an inner child just itching to let loose. Here, you can break out some serious parkour moves as you hop around the endless rows of trampolines. While you're here, experience the winter season at the skating rink that's opposite Jump Street, where you can skate away without breaking a sweat.
Drift karting rates: RM25/10mins (~S$8.06)
Jump Street rates: RM25/hour (~S$8.06)
Skating rink rates: RM25/entry (~S$8.06)
Opening hours:
Water Park:10am-7pm, Daily
Adventure Park:10am-6pm, Daily
Sports & Leisure Park: 10am-10pm, Daily
Address: No. 71, Jalan Austin Heights 8/1, Taman Mount Austin, 81100 Johor Bahru, Johor, Malaysia
Telephone: +60 19-716 3183
Austin Heights Water & Adventure Park website
---
6. Nadi Equestrian Center & Rider's Resort – Learn to ride a horse
---
Nadi Equestrian Center
---

Image credit: @nfrnola
If you've been binge watching Bridgerton and have gotten inspired to try your hand at horseback riding, consider experiencing it while in JB. Check out Nadi Equestrian Center, a horse riding school that's about 30 minutes away from Woodlands Checkpoint by car. 

Image credit: @leeya_liyana
Here, you can go on a 45-minute leisure ride with your preferred steed that'll set you back at RM100 (~S$32.26), or a quick ride where you'll go on 3 loops around the pen for only RM10 (~S$3.23). 
Of course, soon-to-be equestrians can sign up for introductory classes starting from RM450/5 classes (~S$141.16) where you'll learn to take the reins on riding a horse, and basic horsemanship. All are welcome to join as children above the age of 6 can partake in lessons as well. 
Address: Jalan Ladang, 81310 Skudai, Pejabat Pos Universiti Teknologi Malaysia, Johor, Malaysia
Whatsapp: 017 339 2434
Opening hours: Tue-Thu & Sun 8am-5pm | Sat 8am-12pm (Closed on Mondays & Fridays) 
Nadi Equestrian Center Instagram 
---
Rider's Resort
---

Image credit: Rider's Resort
Trot along to Rider's Resort where riding sessions are available for both pros and newbies. While the place is about a 1.5-hour drive from the city, it offers horse rides from RM78/pax (~S$25) for 30 minutes and 6 hour all-day riding sessions from RM788/pax (~S$254.19). 

You'll be able to admire the surrounding landscape while riding.
Image credit: Rider's Resort
If you're invested and want to hone your skills, they also have riding lessons for regulars from RM188/pax (~S$60.65).

Image credit: Rider's Resort
The place also has riding camps to further groom your newfound expertise. You can choose from a RM788/pax (~S$254.22) 2 day camp or their overnight camps from RM888/pax (~S$286.45) where guests will be treated to a well-rounded experience. Grooming and caring for the horse, feeding it and riding sessions are just some of the activities you can expect. 
Address: Within Legends Golf and Country Resort, Lot 1302, Kebun Sedenak, 81000, Kulai, Johor, Malaysia
Telephone: 7 652 5330
Email: reservation@ridersresort.com.my
Opening hours for horse rides: 8am-6pm, Daily
---
7. Danga Bay – Catch the sunrise and sunset over SG
---

Image credit: @mahshid.kh1364
Admittedly, you can witness the sun set and rise in any part of the world. But most would agree that catching them by the beach, with the sounds of ocean waves and sand in between your toes, gives it that added oomph and romantic element. 

Image credit: @kenlee_jd
Just 7-minutes away from the Woodlands checkpoint, Danga Bay is the place to watch the sunrise and sunset with your loved ones. Bring along a picnic mat, some snacks and finger food, and you'll have the perfect way to start or end your day. There's also a nearby Starbucks where you can grab a frappe to quench your thirst. 

Image credit: @pitefendy
When you're done admiring the view, head over to Beletime Danga Bay that opened in December 2019. The mall offers plenty of F&B and retail stores, including Marrybrown, Tacorifics, Daiso, Skechers, Sorella and Pierre Cardin for you to get some shopping done there. 
Beletime Danga Bay
Address: No. 01-01, Shopping Mall Ground Floor, Bay Point Persiaran Danga Perdana Country Garden, Danga Bay, 80200 Johor Bahru, Johor, Malaysia
Opening hours: 10am-11pm, Daily
---
8. Forest City Water Park – Have a splash at mini water park
---

Image adapted from: @ha_forestcity
Parents who are scratching your heads thinking about where to go for upcoming school holidays can check out Forest City Water Park, where kiddos can splash around a series of water slides, obstacle courses, jungle gyms and even a giant maze.

Image credit: Faiz Sedek
It is located about 40-minutes away from Woodlands Checkpoint, and 30-minutes away from Tuas Checkpoint so families can consider driving over on weekends. 

Image credit: @oddsy_traveljb
It'll only cost you RM10/person (~S$3.23) to enter the park, so you won't have to spend a bomb when bringing your family there. 
Address: 81550 Gelang Patah, Johor, Malaysia
Telephone: 07 505 8888
Opening hours: Fri-Sun 10am-5pm (Closed from Mondays to Thursdays) 
Forest City Johor Bahru Facebook
---
Bonus: Tasik Biru – Hidden blue lake
---

Tasik Biru translates to "Blue Lake".
Nature lovers would've probably heard of the extremely blue Tasik Biru, located at the edge of JB city. The IG-famous lake has been visited by many in the past, but when we went up to the area to check it out, we were informed that it was private property.
That said, visitors are not encouraged to attempt the 1-hour hike up to the area as the paths can be muddy and slippery after rainfall. However, it's pretty cool to know there's this gorgeous sight hidden in the hills of Kangkar, Pulai. For now, fingers crossed that the hiking path will be open to the public in the future.
---
Activities in JB for outdoor lovers
---
There's a ton of reasons why you should switch out your afternoon teatime or shopping sessions for something that involves the great outdoors. For one, you'll be able to try your hand at things you won't necessarily get to do back in Singapore, at a cheaper cost.
What's more, these activities are all conveniently located in and around JB, so there are no plane tickets or long butt-squishing drives needed to get there. The next time you're crossing the borders and paying the city a visit, bookmark one of these places to spice up your trip.
For more JB content: 
---
Photography by Alvin Wong & Ian Sim.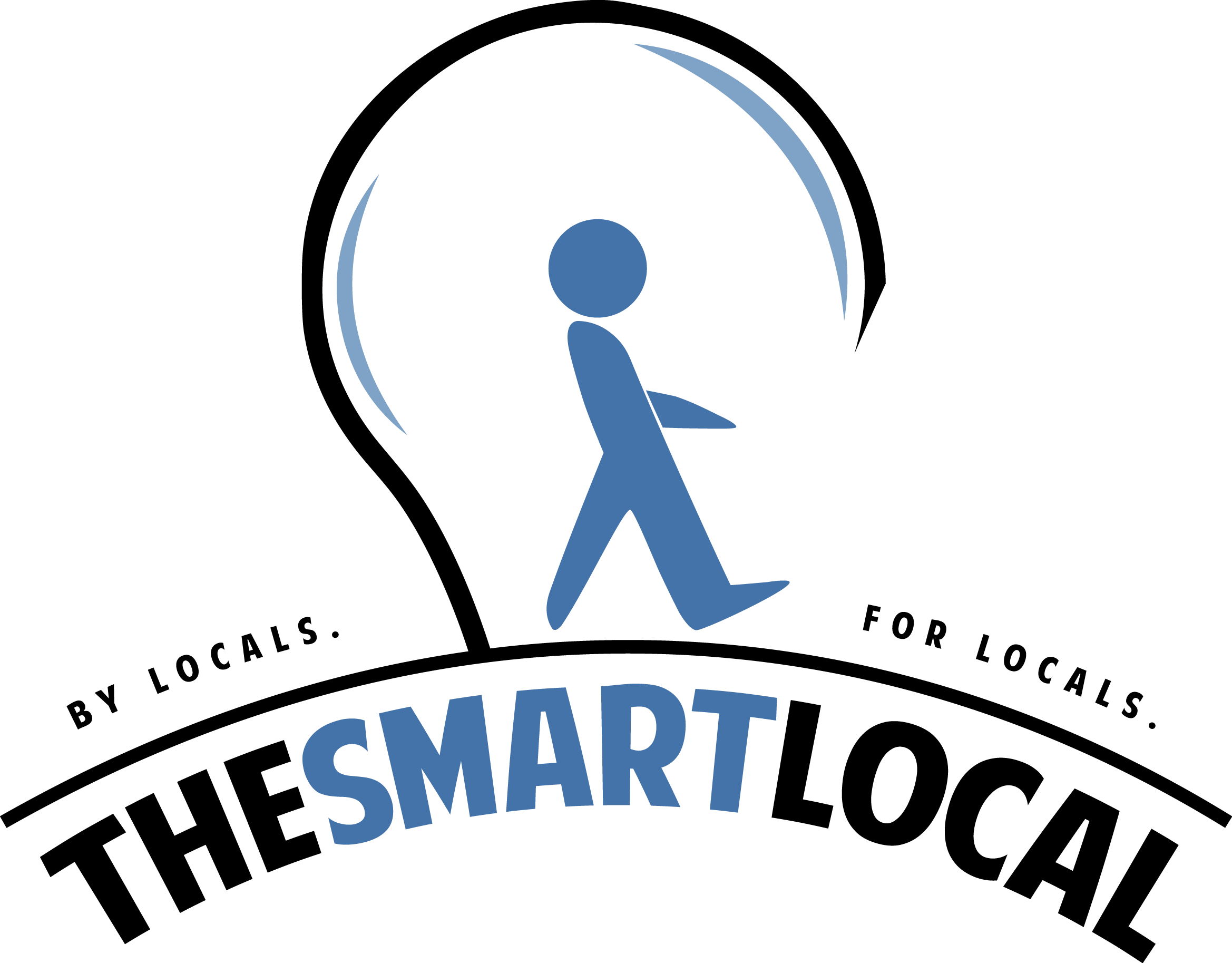 Drop us your email so you won't miss the latest news.