Things to do in Danga Bay, Johor Bahru
---
Image credit: Country Garden Danga Bay, Hassif Mohd, @visitjohor, @nial_pilos
There's lots to explore in Johor Bahru, but many of us end up at the same old malls and cafes each time – either near the checkpoint or in the Mount Austin area. But if you're looking for something new, try venturing into Danga Bay. Just a 10-minute drive away from the checkpoint, this beachfront area that's relatively unexplored by tourists has lots to offer, from scenic sunset views to seafood feasts.
P.S.: If you'd rather not rush everything in a day trip, here are ideas for accommodation in JB:
---
1. Catch the sunset at Danga Beach
---

Image credit: @nial_pilos
A day here isn't complete without a relaxing stroll along the beach by the crashing waves. Danga Beach spans all the way from the theme park to Country Garden so that's a long stretch of sandy shore for some beach bumming.

Image credit: @11_jessica_13
Dig your toes into the sand as you admire the sight of boats sailing across or the tall buildings on Singapore's side. If the weather is good, you might be able to catch a nice sunset.
---
2.  Indulge in a sweet treat at Ema's Kitchen
---

Image credit: @kiswonderbake
While you're in Danga Bay, pay a visit to Ema's Kitchen, a chic, minimalist cafe serving teatime treats. The menu's not set but everyday's a pleasant surprise of freshly baked desserts. If it's not sold out yet, treat yourself to a slice of Pavlova or a Onde-onde Caramel Nisang for RM14 (~S$4.56). Other customer favourites include Butterscotch Cake and Nutella Cheese Tart. 

Image credit: @ema.s_kitchen
Ema's Kitchen
Address: B6-01-11 Kedai Danga Bay, Jalan Skudai Batu 4 ½, 80200 Johor Bahru
Opening hours: Sun-Fri 8AM-7PM
---
3. Go on carnival rides from just RM2 at Danga Bay World Theme Park
---

Image credit: @ning.kang
Watch the quiet night light up at Danga World Theme Park. It's an old-school fun fair where you only pay for the rides you choose to take. The best part is you can easily go on crowd favourites like the carousel at a price of RM2 (~S$0.65), bumper car for RM8 (S$2.61), balloon ferris wheel for RM4 (~S$1.31) without any long wait. There's also a pirate ship for those who like a bigger thrill.

Image credit: Hassif Mohd
These rides run from 3PM till midnight so that's plenty of time to conquer the whole theme park. For a less intense evening, there are also game booths with darts and ring toss. A game might cost you 3 tokens and each token costs RM2 (~S$0.65) so that'll total to around RM6 (~S$1.95). 

Image credit: @kapturistic
Address: Danga Bay, 80200 Johor Bahru, Johor
Opening hours: 3PM-12AM
---
4. Explore abandoned kampung houses at Rumah Limas
---

Image credit: Bahagian Persuratan Dan Sejarah
For a glimpse of Malaysia's culture, visit Rumah Limas. Here, you'll get to appreciate the nuances in architecture across the many states but with a main focus on the pyramid roof you often see in traditional kampung houses. 

Image credit: Farispis
These houses used to double up as restaurants but now that they are abandoned, they're free for all to explore. It's essentially a whole "park" on its own with various houses on display such as Rumah Muar, Rumah Pontian and Rumah Kota Tinggi.
Address: Jalan Bertingkat Skudai, Danga Bay, 80200 Johor Bahru, Johor
---
5. Visit the royal gardens of Laman Mahkota Istana Bukit Serene
---

Image credit: @visitjohor
Just across the strand of restaurants on Danga Bay lies Laman Mahkota Istana Bukit Serene, or the Sultan of Johor's royal grounds. It's open to the public and it's more common to see the locals hanging out here, but what us tourists have been missing out on is the light show in the evening and the landscape of flowers that line up along the paths.

Image credit: Cahaya Yatie
This area has been decorated with grand monuments and fountains that come to life once night falls. Flashes of light will illuminate every corner as the water jets are lit up in rainbow colours. Be sure to come slightly after 7PM to be ahead of the crowd and to be in time for the show. 

Image credit: Demonz Tongaz
Image credit: Kamis for Rumah123
Address: Jalan Kolam Air, Bukit Serene, 80200 Johor Bahru, Johor, Malaysia
---
6. Enjoy a fresh seafood feast at a beachside restaurant
---
Seafood Market restaurant
Image credit: Coco Wang
There's nothing better than having seafood by the beach and Danga Bay has just that but in many options along its stretch of sandy shore. One of the bigger restaurants is Seafood Market, and it offers the classic variety of seafood dishes like cereal prawn and salted egg crab.

Image credit: @jenhuiwen
Prices across the different restaurants here are relatively steep as compared to other parts of JB but it's not without reason – you've got a stunning view of the sea, the natural beach breeze and tanks of live seafood waiting to be served.

Black pepper crab at Grand Bayview Seafood Restaurant
Image credit: Bird Cheng
If the crowd at Seafood Market puts you off, there are a few smaller restaurants down the same road such as Grand Bayview Seafood Restaurant and Danga Bistro. They all have similar menus so you won't be losing out on anything.

Image credit: Pang June
Address: 29C, Jalan Bertingkat Skudai, Straits View, 80200 Johor Bahru
Opening hours: 11.30AM-12AM
---
7. Play console games and sing karaoke Double Trouble Shisha Lounge Cafe
---

Image credit: @double_trouble_restoran
Singapore has banned shisha, but you can get your fix over the border at Double Trouble Shisha Lounge, located at Country Garden right on the beach. Aside from puffing on flavoured shisha mixes, you can also play with their console games or belt out some notes with their karaoke machine.

Image credit: @double_trouble_restoran
Double Trouble Shisha Lounge Cafe
Address: P1 Danga Avenue 3, No.14, Country Garden, Danga Bay, Jalan Skudai, 80200 Johor Bahru
Opening hours: 2PM-3AM
Telephone: +60146548650
---
8. Go shopping and take a free dip in the infinity pool at Country Garden
---

Image credit: Country Garden Danga Bay
If you need a shopping fix, head to Country Garden, Danga Bay's latest addition. It's part of a bigger apartment complex but comes with a country club and shopping mall that are open to the public. While it's still under construction at the moment, you can expect international brands to dwell here as soon as the earlier half of 2020.  
Meanwhile, you can still swim in their infinity pool for free with a view of the open sea, suntan on their white sandy beach, enjoy a game of volleyball, and catching the sunset as boats cross the water – all for free. 
There are a few shops already open in the nearby complex and two of their notable tenants are Starbucks and AEON – a giant supermarket for all your grocery needs.
Address: Lot PTB 22056, Danga Bay, Jalan Bertingkat Skudai, 80200 Johor Bahru
---
9.  Have an affordable buffet on Danga Bay Cruise
---

Image credit: Danga Bistro Danga Bay
For a more romantic tour of Danga Bay, board the Danga Bay Cruise and enjoy a buffet spread onboard. Priced at RM50/person (~S$16.34), the cruise will sail along the Straits of Johor where you can take in the sights of both Singapore and Johor's shoreline. 

JB's night skyline
Image credit: Nuha de Souza
There will also be live band performances and open mic karaoke sessions. This cruise is also popular for weddings or company retreats due to ample space with its triple decks.

Image credit: Cruz Events & Communications Sdn. Bhd.
Address: Danga Bay, 80200 Johor Bahru, Johor
Opening hours: Fri-Sun, 8PM till late
---
10. Visit Taman Merdeka for a scenic stroll and fountain light show
---

Image credit: 大侠许
Just a 6-minute drive away from Danga Bay is Taman Merdeka – a park that spans across 9 lawns. While each lawn serves to commemorate a different part of Malaysia's history, the park as a whole offers scenic paths for visitors to unwind amidst nature.

Image credit: @tuttieaintfruittie
Take a breather at one of the many historical monuments that have been erected across the park. If you're there early, you might be lucky enough to join a free Tai Chi or Zumba session for a quick morning refresher.

Image credit: Mohd Najib Samsu Bahrom
Once night falls, you can relax by the main lake and enjoy a light show at JB's only musical fountain. It'll be 30 minutes of an elaborate water performance synced to a mash-up of popular songs in English, Malay, Tamil and Chinese.
Address: Jalan Datin Halimah, 80200 Johor Bahru, Johor
Opening hours: 7AM-7PM
---
11. Rent a 4-man bike or take a tram tour around the recreational park
---

Image credit: Fun N Delicious
Located along Danga Bay's beach is a family-friendly recreational park with a playground and plenty of outdoor space. For a relaxing tour of the area, board a tram ride at just RM 4/person (~S$1.31).
If you prefer a light workout, there are also 2-man or 4-man bicycles for rent from RM25 (~S$8.16) for a 45-minute ride. These rides are usually only available after 5PM but last till midnight. 

Image credit: SGMYtrips
Because the park is located right by the beach, you can easily settle down with a picnic on the sandy shores for the best view of the sunset.

One of the more interesting 2-man "bicycles" you can rent – it's motorised and you control it using a joy stick
Image credit: @noorazreenmohdzalehan
Address: Danga Bay, 80200 Johor Bahru, Johor
---
JB's Danga Bay area
---
Many of us have hopped about JB checking out multiple new cafes or malls in a day trip. But consider spending a day at Danga Bay the next time you're there. It's a one-stop area for good food and night entertainment that's suitable for all ages. 
For more ideas on what to do next in JB, check out our other articles here: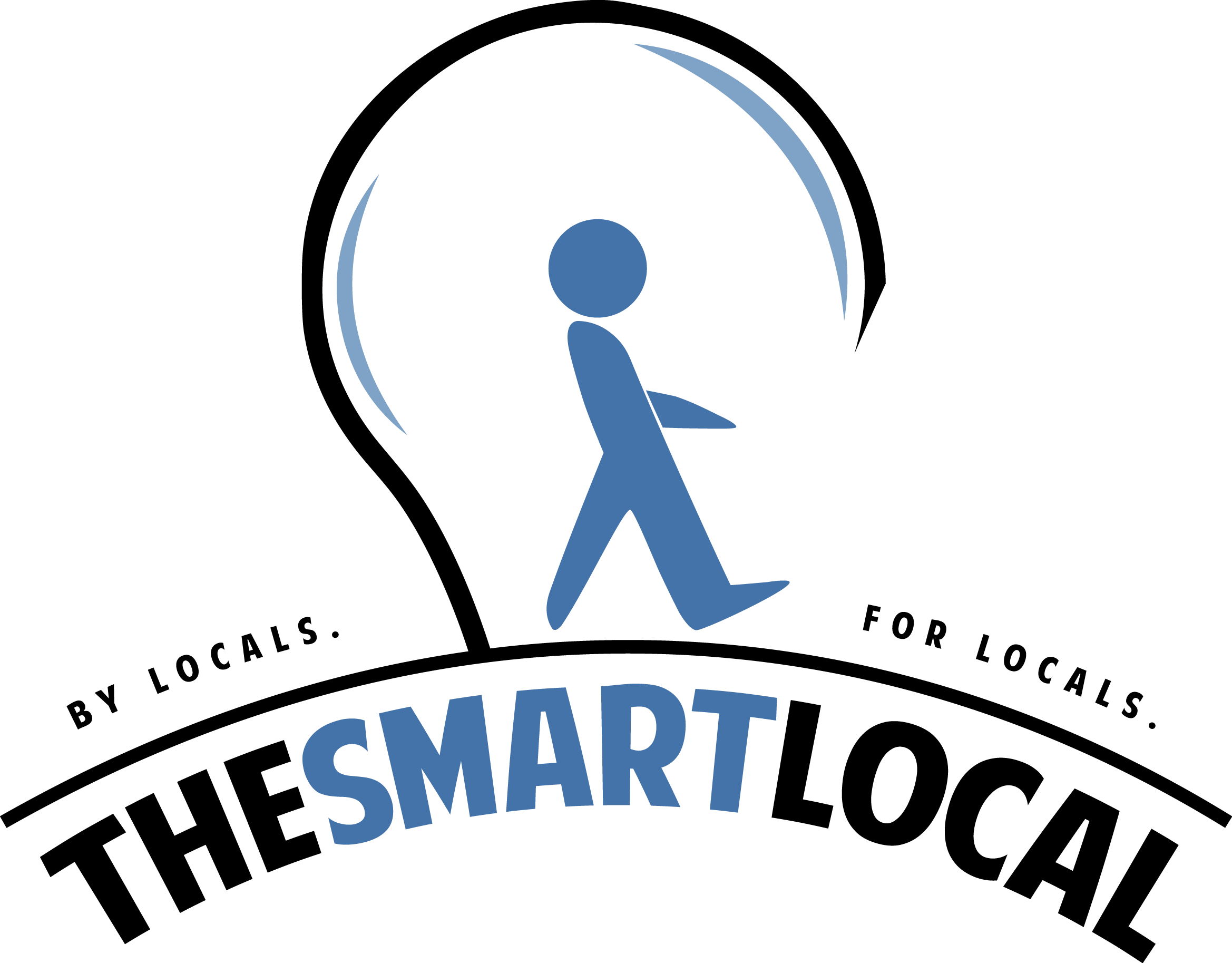 Drop us your email so you won't miss the latest news.