Best things to buy from Miniso Singapore 
---
We all know and love Miniso Singapore for having products that are seriously affordable, functional, and aesthetic. Their shelves are stocked with a plethora of hidden gems like quality dupes of our favourite MUJI items and even a Foreo face cleanser that Youtube beauty gurus stan.
But if you're constantly overwhelmed by the sheer variety in store and don't know what you should bag, here's a list of the 20 best things to buy from Miniso Singapore to help you up your quality of living while saving cash.
Note: Some of these products are priced differently across stores and are while stocks last.
Check out our other shopping guides here:
---
20. Shimmer perfume

---
From afar, it's easy to mistake Miniso's perfumes as those from luxury brands like Chanel and Dior, thanks to the sleek and luxe packaging. But unlike the steep price tag that comes with the former, these perfumes are a steal starting at $7.90.
There's also a wide range of scents to choose from, including Pink Rose which offers a sweet, fruity scent, and Gold which has a musky fragrance. Some of which are also infused with body glitter and similar to the shimmer mists from Bath and Body Works, but at a fraction of the price.
Price: From $7.90

---
19. Travel hairdryer

---
If you die die can't live without a hairdryer, here's one that's small enough to bring on budget trips – especially useful if your accommodation doesn't provide one. It's compact with a foldable handle so you'll barely notice it in your suitcase.

Easy to store in small bathrooms at home
The 1200W power for the price of $17.90 is comparable to brands like Philips and Panasonic, With its high drying power, you'll be able to fix your hair and be out of the door in no time.
Price: $17.90

---
18. Nail polish

---
On top of being super affordable with prices starting from $3.90, Miniso's nail polish collection also covers a myriad of colours. Pastel yellow, hot orange, navy blue – you're bound to find a colour you like. They even have water-based, peel-off polishes so you won't need to use a remover at all.
Buyers of Miniso Singapore's nail polish all sing praises of its pigmentation – one coat of polish is plenty. It dries fast and when applied correctly, can last for at least a week without chipping – if you're careful, that is.
Price: $3.90-$4.90

---
17. Headphones

---
Wireless earphones are all the rage now but their high price points can be difficult to justify and it's super troublesome if you lose just the one earbud. If you're waiting to get new earphones, here's a cheap pair you can pick up for just $14.90 to tide you over till you get your next pair of AirPods.
The common concern about cheap earphones is that they're lacking in sound quality but these are pretty balanced. Some even consider them a Xiaomi Pro HD Headphones dupe but at almost a third of the price.
Price: $14.90

---
16. Waterproof sports bag

---
This one's for avid runners and cyclists, those who need a waterproof sports bag to hold essentials while training for their next marathon.
These little waterproof waist pouches retail at $4.90 and look like they'll fit your keys and nothing else, but once expanded, can fit even your phone and wallet. There's also a bigger size which comes in pink and blue at $5.90.
Price: $4.90-$5.90

---
15. Portable scented fan

---
In a country as hot and humid as Singapore, we can always appreciate fans no matter how small. This portable scented fan ($11.90) in particular blew us away because of one unique function – it lets you add your own scent to transform it into a scented fan.
Unclip the plastic cover in the middle of the fan to spray your choice of perfume or essential oil. It only takes seconds before the scent diffuses throughout the entire room.
Price: $11.90

---
14. Portable shoebag

---
This is the shoe bag ($9.90) we needed during our school days. Instead of yet another shapeless bag, this comes with separate compartments to fit a pair of shoes, slippers, and even a change of clothes. If grey isn't your cup of tea, opt for the pastel pink one instead.
Price: $9.90

---
13. Glass food container

---
Meal prepping is a great way to save money but isn't always environmentally friendly if you use lots of disposables. Make your fitness journey green by opting for reusable glass containers ($5.90). Besides looking aesthetically minimal, it's also microwave-safe since borosilicate glass is resistant to high heat.
Price: $5.90

---
12. Aloe vera cleansing wipes

---
We like these Aloe Vera Cleansing Wipes for their resealable lid, which keeps each individual wipe moist for longer than your average pack of wet wipes. And not to mention, these are widely raved for their makeup-removing and moisturising properties. You can get 30 sheets for $4.90 which is affordable compared to makeup removing wipes which can easily go over $10.
Price: $4.90

---
11. Jump rope

---
Jumping rope is one of the quickest ways to get your heart pumping and your fat burning. This simple, fuss-free jump rope is a mighty 280CM long but can be adjusted to fit the height of the user. The best part is, it's only $1.90 which is less than half the price you'd pay at other sporting shops.
Price: $1.90

---
10. Wireless keyboard and mouse set

---
This keyboard and mouse set ($24.90) is a godsend. I got this in a mad rush a few days before an essay deadline because my keyboard stopped working and it has since served me brilliantly. It's powered by double A batteries and with a single USB port, can connect both the mouse and keyboard to your screen.
Plus, it comes in a nice pastel pink or blue!
Price: $24.90
---
9. Foreo/Clarisonic face cleanser dupe

---
When it comes to dupes, Miniso is unmatched. They've created dupes of 2 of the most popular – and not to mention expensive – facial cleansing devices in the market: Foreo and Clarisonic.
Though there are slight differences in design, the Foreo dupe ($8.90) has an identical front face of bristles and even extra bristles on its back that you can't get from the real deal. The Clarisonic dupe ($11.90) is a simplified version of the OG but with a similar brush head.
Performance-wise, these 2 products have garnered a fair number of diehard fans, which makes them a worthwhile experiment if you don't have the funds for the actual products.
Price: $8.90-$11.90

---
8. Phone holder clip

---
This clip-on phone holder is one of the more functional items on this list. At just $4.90, it's even cheaper than pasar malam price of $10.
The holder is firm so your phone won't be falling on your face while you binge-watch shows in bed. And the "stem" is flexible enough for you to adjust the position of your phone, while still being sturdy.
Price: $4.90

---
7. Travel storage bag

---
Our luggage on holidays can get a little messy when we're chucking everything in. But we can still keep organised with these travel bags at $7.90 each to help compartmentalise your toiletries, underwear, makeup and even electronics so you don't open up your bags to a rojak mess of your belongings.
Price: $7.90
---
6. Aroma diffuser
---
If you're looking for an aroma diffuser that gives off MUJI vibes but without the high price, get this from Miniso Singapore – it performs most of the same functions. For just $29.90, this has 7 different light settings and 2 different spray functions – continuous and intermittent.
Price: $29.90

---
5. MUJI travel pillow dupe

---
This travel pillow ($11.90) solves my 2 main travel pillow gripes – comfort and price. Most travel pillows are too soft and flat for us to rest our head on so they're essentially just neck warmers. The good, thick ones, on the other hand, tend to cost an upwards of $30.
This Miniso one is just the right softness with its memory foam-like material. It comes in colours like grey and pastel pink.
Price: $11.90

---
4. Scent diffuser
---
If aroma diffusers are too much work for you, opt for these low-maintenance scent diffusers. Miniso Singapore sells a different range each season but there are at least 2 scents that most people generally like – the fresh, garden scent and the sweet, fruity peach scent.
The scents aren't too overwhelming or too faint either and it's convenient since you don't have to worry about having to turn anything off.
Price: $14.90

---
3. 3-in-1 eyebrow pencil

---
This is an eyebrow pencil that many swear by – it's likely one of the best-selling makeup items here. For just $5, you'll be getting an angled brow pencil, brow powder, and brush all in one.
It's a versatile eyebrow pencil that you can use for a bolder, defined brow or a softer, more feminine look simply by using the powder.
Price: $5

---
2. Portable charger

---
Portable chargers are an essential item in any smartphone-toting person's bag. These Miniso ones are not just reliable, they come in cute designs like pineapple prints, pastels and trending cartoon characters from We Bare Bears and Marvel.
Prices start from $20.90 which is pretty affordable as far as portable chargers go, and has a capacity of 10000mAh. This will give you 1.5 full charges, which is sufficient to tide most of us over until we find a proper place to recharge.
Price: From $20.90

---
1. Screwdriver with light

---
This screwdriver tops the list because of its clever design and functionality. At just $4.90, it comes with 8 different tips to handle almost any kind of job. There's also a built-in light so won't be struggling to assemble and secure the underside of your Ikea tables and shelves.
Price: $4.90

---
Miniso Singapore best buys
---
Miniso Singapore is a blessing for those looking to get cheaper alternatives or home necessities you never knew you needed. So whether it's an 8-tip screwdriver or an aroma diffuser, you'll know exactly what to zoom in for the next time you pass a Miniso outlet!
Miniso Westgate
Address: 3 Gateway Drive, #02-09, Singapore 608532
Opening hours: 10AM-10PM, Daily
Contact: 6264 4087
Miniso Yishun
Address: 930 Yishun Avenue 2, Northpoint City South Wing, #B1-143/144/145, Singapore 769098
Opening hours: 10AM-10PM, Daily
Contact: 6555 1204
Miniso plaza Singapura
Address: 68 Orchard Rd, #04-15 16 Plaza Singapura, Singapore 238839
Opening hours: 10AM-10PM, Daily
Contact: 6341 9136
Find the full list of Miniso stores here.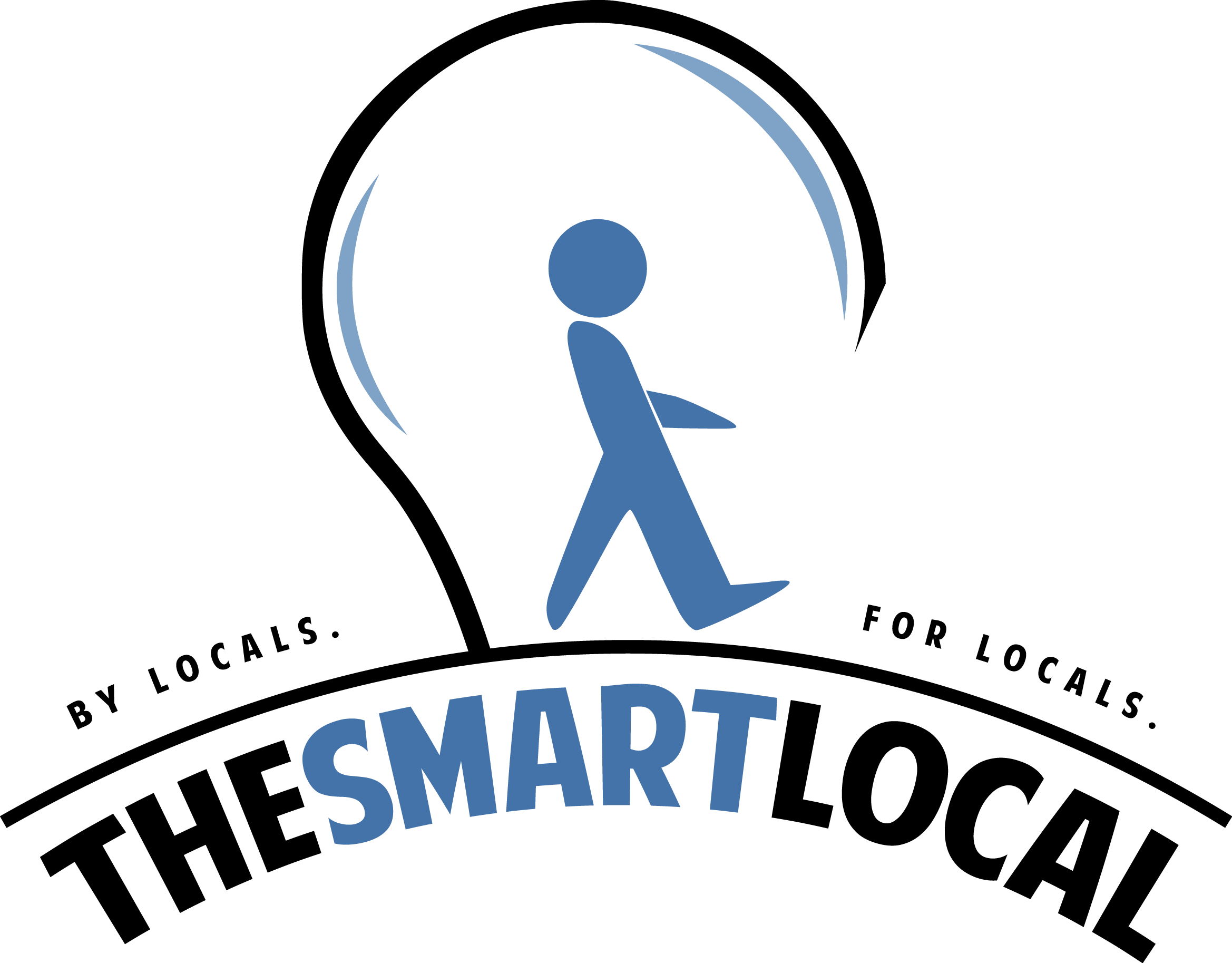 Drop us your email so you won't miss the latest news.