How to get from Singapore to JB
---
For those who have been planning to cross over to the neighbouring land of JB for some cheap shopping, massages, and food, this travel guide is for you.
From the different modes of transport to take and their expected costs to helpful tips, here's the 2023 guide on how to get to JB.
---
– Prior to departing for JB –
---
Apply for E-Gates
---
Good news: you can now skip the snakey queue at JB customs and opt for automated clearance via E-Gates instead. 
The speedy service, however, is only available for Singaporeans, Malaysian Permanent Residents, and Malaysia Automated Clearance System pass holders arriving by bus and train. If you're qualified and hold a biometric passport with at least 3 months validity, you can submit a Malaysia Digital Arrival Card up to 3 days before your trip to gain expedited entry.
Once you arrive in JB, go through the manual counter to register your passport in the system. This step is only required for those using E-Gates for the first time and will ensure you can breeze through the electronic customs clearance on your subsequent visits.
---
– Getting to JB –
---
Now that you've got your travel prep sorted out, it's time to settle your transportation.
---
By bus
---
Cross Border Shuttle Bus
---
The transportation we went for was the Cross Border Shuttle Bus, which picks you up from Woodlands Checkpoint CIQ and drops you off after a 15-minute ride at Bangunan Sultan Iskandar for a small fee of $2. Remember to bring the exact amount of cash as this service does not provide change. 
You'll alight here and proceed on foot to customs. 
To get to Woodlands CIQ, hop on a 10-minute cab ride from Woodlands MRT or take bus 911, 912 or 912B and alight at Woodlands Train Checkpoint. You'll need to walk about 900m after alighting, or you can change to bus 160 and alight at the W'Lands Checkpoint bus stop.
---
Cross-border bus services
---
If you missed the $2 shuttle service, don't worry because you'll still have cross-border buses to turn to.
Image credit: @__nadia_1135__ via Instagram 
Check out different routes and departure times on the Causeway Link website to find one that's convenient for you. Fares start from S$2.60 for a 1-way ticket and you'll need to purchase using a cashless mode of payment such as EZLink, Nets, or ManjaLink. Take note that you won't be able to use credit cards with EZLink function.
---
Grab Bus
---
For a cheap-as-chips travel option, consider booking a Grab Bus. Operating by the Transtar bus company, the 40-seater coach only makes a few stops along the way to pick up passengers before zooming off to Woodlands Checkpoint. Tickets start from S$3 for a 1-way trip and can be purchased straight from the Grab app, under the "Travel" tab.
---
SBS Transit
---
SBS Transit also has the following options that'll take you to JB:
160

that goes between Jurong East and Johor Bahru 

170

which commutes between Queen Street Terminal and JB Larkin Terminal 

170X

that travels between Kranji MRT station and JB Sentral
Other buses you can catch include SMRT bus 950 cross-border service from Woodlands Temporary Bus Interchange to JB Sentral Terminal, as well as Transtar Travel TS1, TS6, and TS8 services. 
---
By car
---
Image credit: Simply Enjoy JB
You can also get a cab from the Queen Street taxi terminal, or hire a car from taxi companies such as Strides with licensed cross-border taxi drivers to bring you across. As usual, your passports will be checked and digitally stamped, and toll fees are charged to your CashCard.
---
SGMYTAXI
---
Book an SUV that can comfortably fit the whole fam.
Image credit: @japan.ryo via Instagram 
SGMYTAXI also offers various services, from 1-way transport to JB to full-day city tour. To get to popular places like JB Sentral, Komtar JBCC, KSL or City Square, you can hire a Toyota Innova that sits 6 people – the one-way fee is S$15/pax. For 7 passengers, the Toyota Alphard 1-way fee is S$20/pax.
---
Klook
---
Go cafe-hopping in JB.
The Private Transfer option on Klook lets you book a 1-way car ride from Singapore to a set location in JB. At S$188.25 per trip, you'll get to squeeze up to 6 people and 4 pieces of luggage into an SUV. However, there's a midnight surcharge of S$80 if your trip is between 11pm-7am and a baby car seat is an extra S$15. So, we'd say bring your own gear for your bub and plan to depart during the day.
---
SG2JB
---
You can also book a basic taxi service to JB with SG2JB, or opt for a one-day trip to locations like  Johor Premium Outlets. A standard 1-way trip to JB on a Toyota Innova will cost S$80 for up to 6 people, and you're allowed to customise your pick-up location and timing in Singapore.
---
By train
---
If you didn't know you could reach JB by train, well, now you do.
Made a comeback in 2022, the KTM Shuttle Tebrau can get you from Woodlands Train Checkpoint to JB Sentral Railway Station in 5 minutes. Yep, you read that right.
A ticket from Singapore to JB will set you back S$5 and can be purchased on the KTM website in advance, especially if you're heading to JB on the weekend. On the way back, the price is slightly less at RM5.00 (~S$1.56). If you take the train route, you'll get to clear customs at a separate station from those coming in by bus and car.
---
By ferry
---
Say goodbye to gridlock traffic, sardine-packed bus station, and hours of queuing when you travel to JB by ferry. In a mere 40 minutes, you'll cross the ocean from Tanah Merah Ferry Terminal to Tanjung Pengelih in JB.
However, there's a catch. A 1-way ticket will set you back S$70. That, plus the roughly S$58 you'll have to set aside for a private car to take you from the jetty to JB City Square, certainly doesn't scream cheap. But if your goal is to explore the shops and stores on the eastern side of Johor before venturing into JB, then this route's for you.
If this sounds like your cup of tea, you can secure a seat on the ferry on the Batam Fast website.
---
By foot
---
Here's another way to cruise through JB customs and beat traffic on the causeway without spending a dime: go by foot.
This option will work best for those travelling light and don't mind trekking across the bridge. To start your journey, get off at Marsilling MRT station and follow the signs towards Woodlands Checkpoint. The 40-minute walk is pretty easy and will help you prep your appetite for the mountain food at JB buffets you'll devour on the other side of the border.
---
– Upon arrival at JB –
---
Once you've made it to JB Sentral, you can get a SIM card to let your folks back in SG know you've arrived safe and sound.  
These stands don't open till 9am so you can hang around and take some "arrived in JB" selfies while waiting. 
The stalls we saw offered 3 different mobile service providers – Maxis, Celcom and Digi, which are among Malaysia's main telcos. However, remember to double-check the prices as there are specific ones only for Malaysians and others for non-Malaysians. 
You can also hit up the nearby money changer shops to exchange for Malaysian Ringgit. We came across one that's next to a SIM card store, and the exchange rate was similar to the ones we checked in Singapore – S$1 to ~RM3.1. 
City Square Mall is a stone's throw away from the customs. 
After that, you're all set and ready to begin your JB journey.
---
– Getting back to Singapore –
---
After all the fun in JB, getting back to Singapore – and reality – is straightforward. For those travelling via land, you'll basically be going through the same processes as when you arrived – head over to customs, go through the necessary passport and luggage checks and head over to the bus station, train station, or ferry terminal.
---
Travelling to JB and back
---
We hope this guide dispels any misconception that JB is harder to get to than it actually is. With all these options, you can now pick the mode of transportation that best suits your need – whether you're going budget or prefer to travel in comfort.
For more JB-related things: 
---
Originally published on 24th June 2019. Last updated by Samantha Nguyen on 25th July 2023.
Photography by Alvin Wong.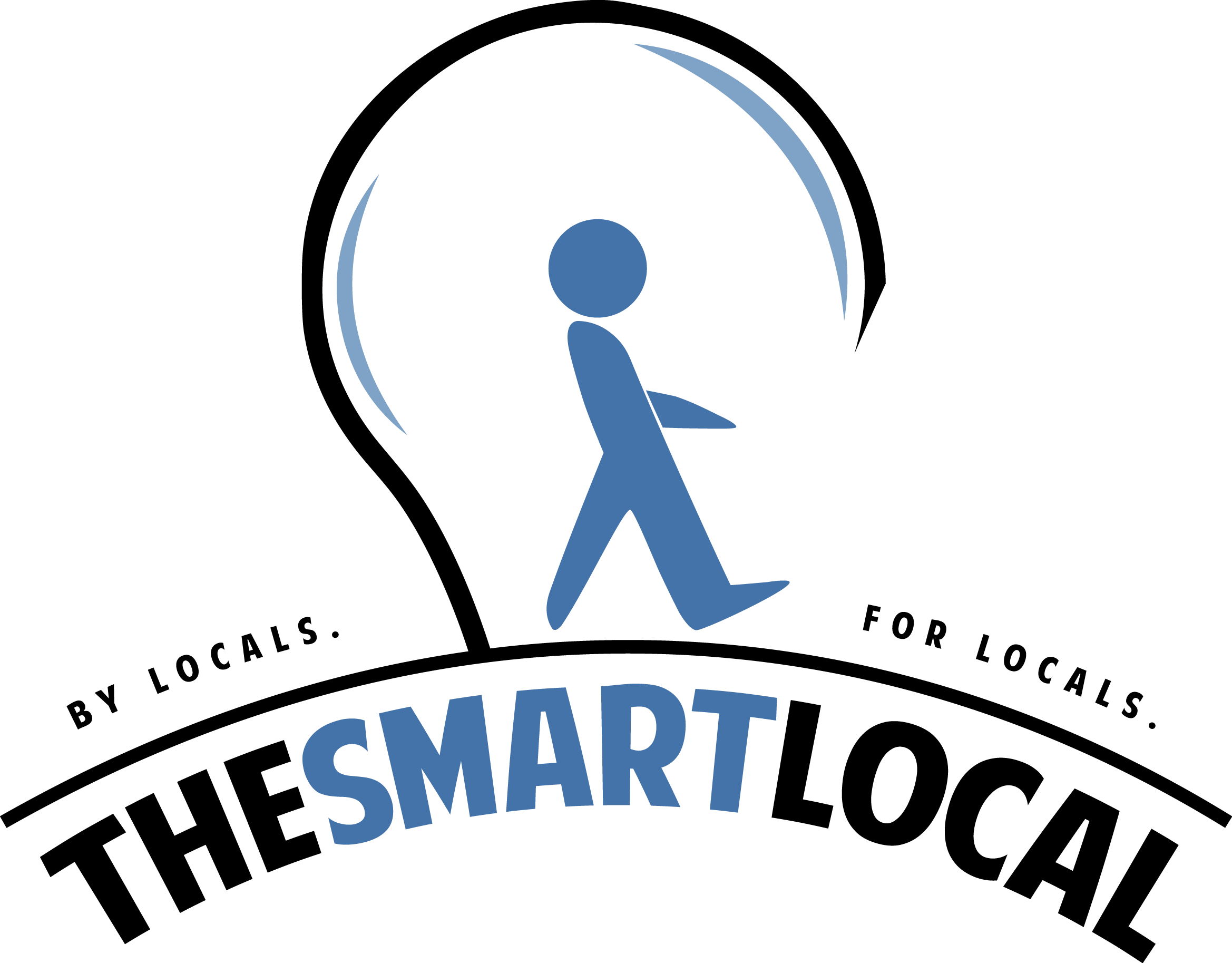 Drop us your email so you won't miss the latest news.