How to book a bus from Singapore to JB via Grab
---
Heading to Johor Bahru for short shopping, makan, and pampering sessions is a classic pastime for many Singaporeans. While there are many ways to go to JB, such as via the KTM Shuttle, frequent travellers now have a brand new option to head across the border: Grab. 
Nope, not via a Grab car. Instead, you'll be booking a bus ride to JB through Grab, and it starts from only S$3. Being as kaypoh as we are, we decided to try it out and gathered all the deets for you. Here's a breakdown of all the nitty gritty:
---
How to buy a bus ticket to JB on the Grab app
---

Screenshot from: Grab
Open up your Grab app and you might think the bus option would be parked under Transport, but this feature is actually "hidden" from the front page.
From the homepage, click on the "More" function on the right of your screen. Then, scroll down to "'Travel"' where you'll find "'Bus & Ferry". From there, input the information for your trip and check if there are any tickets available.
Payment will be processed through your GrabPay wallet, so make sure you have sufficient funds from the start. Otherwise, you'll have to go back to the main page to top up your wallet and go through the hassle of re-entering all your booking details. 

The exact pick-up point of your chosen location can be found on the booking receipt sent via email or on the Grab app. 
---
Pick-up & drop-off locations for Grab bus services to JB
---
The good news is, there are multiple pick-up points available. Even individuals residing in the East or West can enjoy a hassle-free journey to JB from their corner of the island.
For Easties, convenient pick-up locations include Expo MRT and Changi Airport Terminal 1. As for those in the West, you can opt for pick-up points such as YMCA Metropolitan and Tanglin CC, both conveniently situated near Stevens MRT station.

JB CIQ Checkpoint.
As for drop-offs, most offer JB CIQ Checkpoint as a stop, but there's also the option to get off at various JB landmarks. This includes popular tourist spots such as R&F Mall, JB Larkin Terminal, New York Hotel, and KSL Resort.
The prices for these rides will vary based on your chosen pick-up and drop-off locations. For example, a ride from Changi Airport to JB CIQ Checkpoint will cost you S$11. It's quite reasonable, considering the convenience it offers without the hassle of multiple MRT and bus transfers in between.
---
Trying the SG-JB bus service via Grab's platform
---
Arrive 10 minutes before the scheduled departure time
---
Now, on to our actual experience of taking the service from Singapore to JB. We booked a 9am ride from Marsiling 3 days in advance, which cost us S$3/pax for a 1-way trip. 
We were advised to be at the pick-up point 10 minutes before the scheduled departure time. Being typical kiasu Singaporeans, we arrived 30 minutes in advance.
In our case, the pick-up point at Marsiling was the bus stop opposite the MRT station.
Despite being early and on time, we found ourselves still waiting for the bus at 9.10am. While waiting, we struck up a conversation with a fellow first-timer on this bus service. She mentioned that we should expect a van, while we insisted that a yellow bus was coming. It was then that we realised that we didn't actually know what to expect and found ourselves eagerly scanning every bus on the road.
At 9.20am, we decided to give up waiting and instead, planned to hop onto the next bus 856 that comes, which would take us to the Woodlands Train Checkpoint. From there, we planned to continue on foot to reach customs. Since it was way past the scheduled departure time, we started to entertain the thought that perhaps the bus wasn't going to show up after all.
Just as we shifted our focus, a red Transtar bus finally appeared, pulling up right in front of the bus stop. So if you're booking the same service, look out for a bus with a Transtar logo so you won't be blur sotongs like us.
---
Look out for a bus with the Transtar logo
---

Each passenger is allowed to bring onboard 1 luggage and carry-on each.
Once you board the bus, the driver will check your booking and hand you a ticket. Make sure you keep this safe with you, as it will serve as verification for when you board the bus again after clearing Singapore's customs.
With just a few dedicated pick-up locations, the bus service saves a considerable amount of time compared to taking public buses that make multiple stops along the way. We think it's a more streamlined and efficient journey, ensuring you get to skip unnecessary stops to reach your destination more quickly.

It has a seating capacity of up to 40 pax, a leg rest, and a pocket for you to put your things.
---
Going through customs & immigration
---
The bus will bring you straight to Woodlands Checkpoint. Then, it'll wait for about 15 minutes while you go through the customs process.
At this point, other travellers who didn't book via Grab can also hop onto the bus for S$2. But that doesn't mean you'll lose your seat if the bus gets full. If you see a queue forming at the bus entrance, just wave your ticket – that's your express pass onto the bus. 
With the large crowds that visit JB each weekend, we understand if you're worried about missing the bus after customs. But don't panic, you can always catch the next Transtar bus. Just use your ticket as verification to avoid any additional charges.

As we went on this adventure at an off-peak time – Monday morning – traffic and immigration was pretty smooth. One of us cleared customs within 5 minutes through the new E-gates, while the other went through the manual counters, which took an additional 10 minutes.
---
Booking a return trip from JB to SG
---
Besides riding into JB from Singapore, you can also book a return trip with prices starting from S$2.98 on Grab as well. The pick-up location is at the bus terminal after you clear Malaysia's customs.
The bus will arrive at the terminal 15 minutes prior to the scheduled departure time and it will depart promptly as scheduled, so make sure to plan ahead to ensure you don't miss your ride back.
The bus will be at bay 15, which is right at the end.
Since travellers without a booking can also hop onto the bus if there's space, having a ticket does not guarantee you a seat. If you prefer to have a seat for the long journey back, do the kiasu Singaporean thing and head to the bus terminal early to join the queue. 
The last bus departing for Singapore is at 8pm. We've heard that these buses tend to be packed to the brim on weekends. If you prefer to beat the rush and avoid the crowd, consider heading back earlier in the evening.
---
Would we recommend booking a bus from SG to JB via Grab?
---
Our answer is absolutely, especially if you're coming from the East or West since there's no need to worry about transfers. Plus, there's a dedicated bus lane so you can skip the jam on the Causeway.
One thing you should take note of is that the bus wasn't punctual during pick up. If you've scheduled any appointments, give yourself leeway in case you arrive in JB later than expected.
---
Services that go to other parts of Malaysia & Indonesia 
---
Besides the Transtar bus to JB, you can also book coach services to other destinations in Malaysia and even ferries to Indonesia. Although we booked our trip on Grab, the service is powered by Easybook.com.


Screenshot from: Grab

If you're tempted to book an impromptu trip right now, here are other destinations in Malaysia and Indonesia that you can travel to: 
Malaysia: Malacca, Kuala Lumpur, Perak, Selangor, Penang, Pahang, Negeri Sembilan, Cameron Highlands, Kedah, and Perlis
Indonesia: Tanjung Balai Karimu Ferry Terminal, Harbour Bay Ferry Terminal, Sekupang Ferry Terminal, Water Front City Ferry Terminal, Batam Centre, Nongsapura Ferry Terminal, Tanjung Pinang Ferry Terminal, and Bandar Bentan Telani
To plan for your itinerary in JB:
---
Photography by Alvin Wong.
Originally published on 19th July 2023.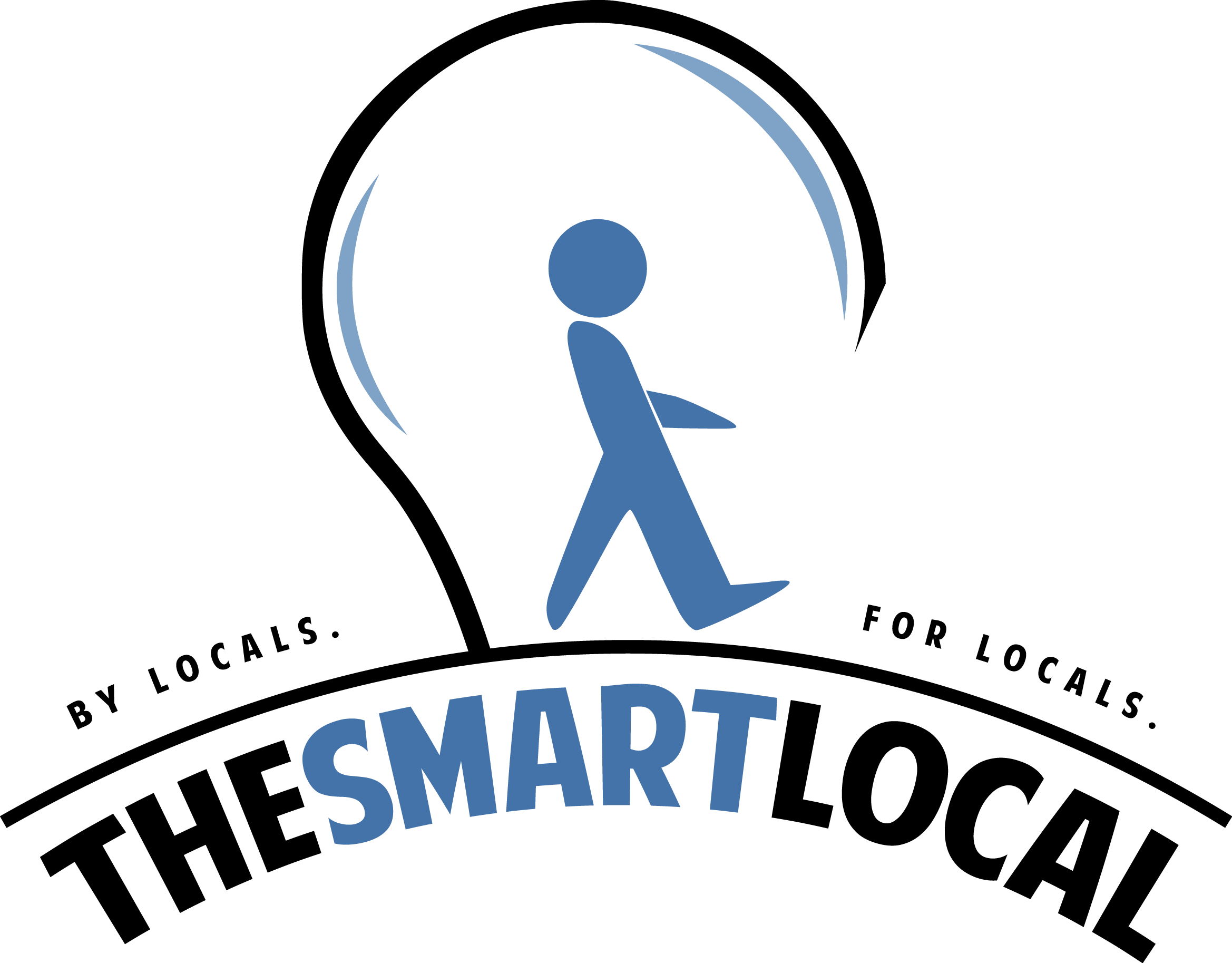 Drop us your email so you won't miss the latest news.