90s tech gadgets from our childhood
---
Some of us still have a dusty box of childhood toys and gadgets tucked away in a corner of the house that we're too lazy to open. Well, now might be the time to unearth these treasures as 90s tech gadgets are making a comeback – appearing in TikTok trends and popular Netflix series such as Stranger Things. From Polaroid cameras to Casio watches, these are some of the iconic old-school gadgets that you might remember having or coveting if you're a 90s kid.
---
1. iPods – All the cool kids had one
---

Apple iPod Nano 2nd Generation 2006.
The iPod was THE music player to have back in the day. Hearing the scrolling sound while going through a list of bangers was such a different experience compared to using Spotify today. If you've never had the experience and are feeling FOMO, or you feel like indulging in a major throwback, try the retroPod app, an iPod emulator.

POV: When you could express your personality via the colour of your iPod.
Image credits: @teo_apple_collect
Those who want the real deal may be able to find one on sites like Carousell or eBay – but be warned that authenticity is not guaranteed. There's even a sealed Gen 1 iPod Classic going for $28,000.00 (~S$37,034.20) on eBay, for those who want the real unboxing experience.
---
2. Motorola RAZR v3 – The most iconic flip phone

 
---

Image credits: @honzastejskalcz
Ah, the Motorola RAZR v3. We were really using these as fidget toys in the 90s, opening and closing these bad boys under the guise of checking for SMSes. Apart from the sheer coolness of the flip design, they were also very thin and compact – which added to their appeal.
The flip feature is still popular to this date, as seen on Samsung's Galaxy Flip Z. However, the durability of the Motorola RAZR v3 is hard to replicate. If you want to get a Motorola RAZR v3 and hang up on people in style, your best bet is sites like eBay, Lazada, or AliExpress. We've seen pre-owned handsets going for around $30-$80. 
---
3. Baby G watch – Yours may still be working
---
Baby Gs were the Rolex for 90s kids – and wearing one to school was definitely a major flex. The clear resin body meant that it was super durable, and the watches had fun features like a small pixelated dolphin that swam at the top of the LCD screen. The green backlight and glow-in-the-dark features also made them very sought after.

Baby Gs are back, baby.
Image credits: @babygaustralia
Many of these are still working till this day after replacing the batteries – a testament to how well made these are. If you're interested in the old-school model that was all the craze back then, you can find it on Amazon. Otherwise, there are newer models ranging around $129-$369 on the Baby G website.  
---
4. Casio F-91W – Now an NS must-have
---

Image credits: @casiof_91w
Now this was for the more mature kids who felt that maybe the Baby G was too baby for them. Simple with a fuss-free design and also very affordable, the Casio F-91W was definitely a fan-favourite for parents as well.

Image adapted from: @casiof_91w
This watch is still widely used today, especially by NSMen – and remains an affordable yet stylish option. You can purchase one from Casio at $22. Here's a tip to check for authenticity: the word CA510 shows up on screen when you press and hold the right button.
---
5. Philips CD Soundmachine – Appeared during Listening Comprehension
---

Image credits: @onlyphilips
This was used during the one examination where teachers had to remind students to open their ears big big. That's right, the Philips CD Soundmachine was the boombox used during listening comprehension exams. These bad boys were loud enough for an entire examination hall to hear; heck you could even hear it from the canteen.
If you want to relive your student days or buy one for your collection of 90s tech gadgets, getting this model in particular can be very difficult as there are barely any available online. But you could try your luck at places like Sungei Road Flea Market in Woodlands – or revive the old trade and become the next karang guni on the hunt for old radios. 
---
6. Game Boy Colour

–

The Switch of the 90s
---

We've grown up and so have our games, but the OGs still hit different.
This was our first real introduction to handheld gaming, followed by many sleepless nights under the blankets playing way past our bedtime. What's more, the Game Boy Colour did not have a backlit screen, which was why we always kena scolded by our parents for ruining our eyesight.
With classics like Street Fighter, Pokemon, Super Mario, Legends of Zelda, and many other hit titles, Nintendo had us hooked to the point that we snuck these to school and played every chance we got. Multitasking, amirite?

I wouldn't be able to leave here empty handed, but wallet confirm empty.
Image credits: @darylchiarizard
Retro gamers can still get their hands on one today at Retro Nutz, a shop tucked away in Sim Lim Square selling original Game Boys, GameCubes, SNES, Famicoms and classic games like the old Pokemon games and the first Super Mario game. 
---
7. Tamagotchi – Virtual pets you could keep in your pocket
---

Image credits: @wilzietchi
When begging your parents for a pet on your birthday didn't work, the next best thing was to beg them for one of these. Tamagotchis were a great test of responsibility for 90s kids as the virtual pets required just as much attention, love, and care as real ones. 
Being the pioneer of portable virtual pets that you could bring everywhere, Tamagotchi soared in popularity as people of all ages eventually fell in love with them. Purists can still find classic ones on sites such as eBay from US$31.99 (S$42.73).



The Tamagotchi got a glo' up.
Image adapted from: Bandai Namco
Today, there are newer models you can buy from the official Tamagotchi site with features like augmented reality that allow you to take pictures with your pets. These virtual pets can cost you anywhere from $24.61-$93.01 and run out of stock quickly, so check regularly to nab one for yourself. 
---
8. Floppy disk – Older than some of us
---

Image credits: Unsplash
Back when clouds were just condensations of water and not a large collection of stored data, using floppy disks was a convenient way to transfer data between systems.
They came in various sizes,storage capacities, and colours – so it was easier to categorise and sort them based on the information they held.

Hands up if your floppy disk collection looked like this.
Image credits: @franztreichlermusic
While floppy disks are for the most part obsolete, you can still find remnants of them as icons of a forgotten time. Some people have used them in retro fashion as accessories. In fact, for those who are unaware, the "Save" icon on Microsoft Word is an image of a floppy disk.
---
9. Nokia 3310 – Broke the floor when dropped
---

Image credits: @dirty_harry_punk
The Nokia 3310 remains an icon that lives on in the form of memes as one of the most durable and 'unbreakable' phones ever created. Many people joke that it was so tough, even the floor couldn't survive if you dropped it. 

You know you're popular when this happens.
Image credit: @digalogoexista
Jokes aside, the Nokia 3310 had cutting-edge technology for its time and allowed messages 3 times longer than the average SMS. People were also enamoured by old-school phone games like Snake, and its ringtones were so catchy your parents or even grandparents might still recognise it today. 
Common issues today like cracked screens were never a problem with the old brick Nokias. This could just be the phone for you if you're cracking your Galaxy or iPhone screens often – if you could live without the internet, of course. Just search up Shopee, where you can find one for as low as $29.05. 
---
10. e-Dictionaries – The sole reason we passed Mother Tongue
---
These e-dictionaries were most definitely a blessing for Singaporean students back then. We could say goodbye to the big bulky physical dictionaries that hurt our back when we carried them to school. Models like the HansVision PX2051 e-Dictionary and the Besta All Pass-1 were some of the first to be approved by the Singapore Examinations and Assessment Board.
While there were several complaints about the efficiency of e-dictionaries, I'm sure the students were relieved to have the digital version to work with during exams. Have a look on Carousell if you're interested in getting one for yourself with prices ranging from $10-$70 depending on the model and quality.
---
90s tech gadgets that live on in our memories
---
Some of these 90s tech gadgets have been lost to the tide of time, but the nostalgia never dies. It's always fun to take a look at what inspired the technology we have today – while being thankful for what we have now. While the kids of today have so much more to play with, it's quite a shame that they've missed out on some of these iconic game-changers.
If you're still feeling nostalgic, check out these other blasts from the past:
---
Cover image adapted from: @wilzietchi, brandsynario & consolevariations.com.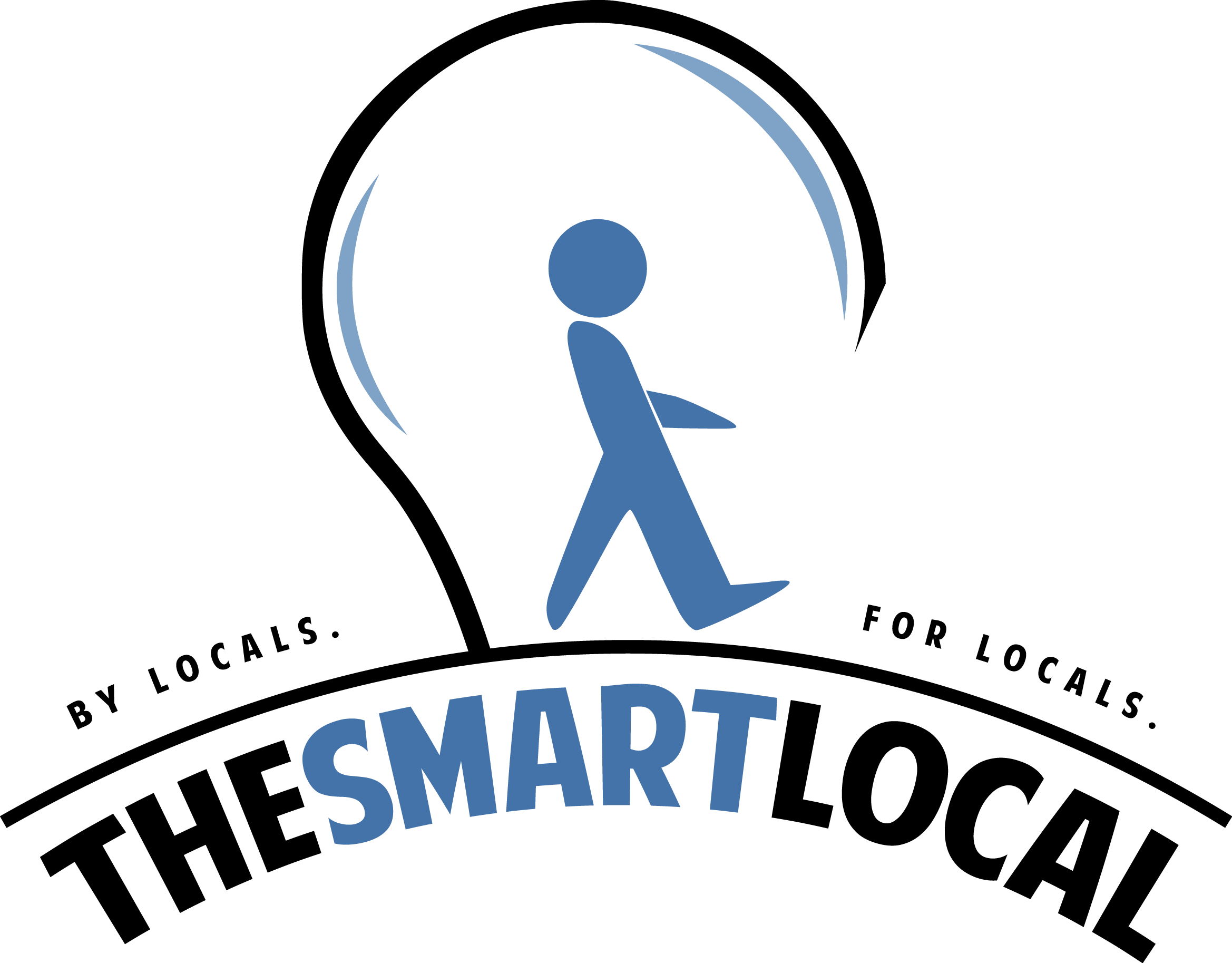 Drop us your email so you won't miss the latest news.