KTM Shuttle Tebrau
---
With an abundance of dining and retail options, Johor Bahru is every bargain hunter's paradise. The destination itself makes for a pleasant temporary getaway but the journey? Not so much. Which is why the return of Malaysia's KTM railway service from 19th June 2022 onwards is a true godsend.
Introduced in July 2015, KTM's Shuttle Tebrau ferries up to 320 passengers between Woodlands and JB in 5 minutes flat. Here's the lowdown so you can start flocking across the border with your friends and family too. Seriously, it's too easy not to.
For things to in JB on your next visit:
---
Getting to Woodlands CIQ
---
Shuttle Tebrau operates between Woodlands Train Checkpoint in Singapore and Johor Bahru Sentral in Malaysia.
Contrary to the name, the best way to get to Woodlands Train Checkpoint is actually from Marsiling MRT. Walk out through Exit C and cross the overhead bridge to the bus stop opposite Marsiling Station.
The bus number you're looking out for is 856. There's even a handy dandy signboard just for JB-goers – you won't miss it. From there, it's a ride of 3 stops before reaching the Woodlands Train Checkpoint at Woodlands Centre Road bus stop.
Once you drop off, the KTM train station is just a stone's throw away. Fret not, there are plenty of signs all around to dispel any confusions you may have, and if in doubt just follow the direction of the crowd. 
Other buses that take you to the same bus stop near Woodlands Train Checkpoint include 170, 178, 903, 911, 912, 913, 950 and even NR2.
---
Purchasing a ticket
---
Tickets from Singapore to Johor Bahru and back can be purchased on the KTM website or in person at the train station.
---
Buying a ticket online
---

Image credit: KTMB
Most travellers will recommend purchasing your tickets online via the KTM website. Tickets are released 1 month in advance and you'll want to make a booking ASAP if you're visiting on a weekend or public holiday. Purchases are also limited to 6 tickets per transaction. 
You'll need to key in your passport number and expiry date so be sure to have your passport on hand. Payment can be done via Visa or Mastercard credit card, or with Malaysian e-wallets like KTM Wallet, Boost and Touch 'n Go eWallet. GrabPay is also accepted for those who'd like to collect a few extra points to offset their next ride.
Once done, you'll get an e-ticket to board the train.
---
Buying a ticket at the station counter
---
Alternatively, you can purchase your tickets at the train station's ticketing counter. Purchases here are limited to only 4 tickets per transaction and ticket sales close about 20 minutes before the train departure time.
---
Train timings and prices
---
The daily timings scheduled for KTM's Shuttle Tebrau between Woodlands and JB Sentral are as follows:
Woodlands CIQ to JB Sentral: 8.30am | 9.45am | 11am |12.30pm | 1.45pm | 3pm | 4.15pm | 5.30pm | 6.45pm | 8pm | 9.15pm | 10.30pm | 11.45pm
JB Sentral to Woodlands CIQ: 5am | 5.30am | 6am | 6.30am | 7am | 7.30am | 8.45am | 10am | 11.30am | 12.45pm | 2pm | 3.15pm | 4.30pm | 5.45pm | 7pm | 8.15pm | 9.30pm | 10.45pm
There are 13 train rides daily from Singapore to JB and a whopping 18 rides from JB to Singapore.  The timings cater to the morning and evening crowd which consists mainly of people going to and from work or school, with trains leaving JB Sentral as early as 5am. 
Tickets are S$5.00 for a one-way trip from Singapore to JB. If you're returning from JB, it'd be RM5.00 (~S$1.56). While there is no concession fare for students and seniors, children below the age of 4 get to ride for free. All you need to do is register at the ticket counter before departure.
The customs and immigration process is fuss-free and actually quite pleasant. The officers we encountered were all very friendly and helpful, and the general vibe of the whole place was just a lot more laidback than most customs areas we've encountered! A brilliant start to any trip, I'd say.
---
Things to note:
---
1. Tickets sell out really quickly on weekends
---
The weekends and holidays draw in huge crowds so the chances of being able to snag a ticket on the day itself is extremely low. Be sure to make an advanced booking on KTM's website to secure your seat on the train and avoid any travel delays.
---
2. Arrive 30 minutes before train departure
---
Give yourself ample time to clear customs and immigration. You may whizz through during off-peak hours, but on a busy day, it could take a while. Stay one step ahead of any unexpected complications that might further delay the process.
The trains open for boarding 30 minutes before departure and gates close 10 minutes before departure! No ticket refunds will be given if you miss your train so, kiasu a bit lah.
---
3. Photography is not allowed
---
For security reasons, there's a strict policy against photography, even for seemingly harmless things like the station and trains itself, so don't go haplessly snapping away! We got stopped by an officer while trying to get some shots of the checkpoint's premises and were made to delete all our photos.
Pictures taken within the trains are permitted though, so go right on ahead and have a little photoshoot while waiting for the train to hit the road. New #OOTD setting, anyone?
---
4. Purchase your tickets in separate transactions
---
Train tickets are a flat fee of 5 bucks – regardless of the currency. This means that buying your tix in Ringgit will save you ~S$3.50, thanks to the exchange rate. 
For those entering from Singapore, consider purchasing 2 one-way tickets in different transactions instead of getting a return ticket. And if you're travelling from JB, you can get your return ticket together so your entire bill is ~S$3.02 instead of ~S$6.50. 
---
The journey
---
After marvelling at how antiquated yet grand the train looks, step inside and take your pick of comfy looking spots across numerous cabins. It's free-seating!
Trains depart on the dot at their stipulated timings to ensure you get to your destination on time. For now, sit back, relax and enjoy the view as the train whisks you away.

Look out of the window to catch a view of the sea. 
Food and drinks are allowed on the train, so pack some light bites if you wish to. You can purchase food from 7-Eleven or Fairprice supermarket at Marsiling MRT Station en route to the bus stop. 
Toilets are available in each of the train cabins, but they aren't exactly new and luxurious, if you catch my drift. For a 5 minute train ride… maybe consider holding it?
This one's sort of a no-brainer, but smoking is prohibited on the trains.
---
Arriving in JB
---
Once you arrive at JB Sentral, you'll be passing through a separate customs area from everyone else coming by bus and coach.
The immigration clearance here is much less crowded and more seamless, and first-timers will quickly understand why Singaporeans and Malaysians alike prefer to take the train if they can.
People who frequent JB will be familiar with this sight. This is where passengers of the KTM Shuttle Tebrau will alight, much closer to City Square Mall than if you were to take a bus.
There's a handful of dining establishments at the station before you even head out to explore.
 JB Sentral is directly linked to City Square Mall, so there will be food and shopping options aplenty immediately upon arrival. There's also a money changer closeby and transport options to get you all throughout the city, such as taxi stands and bus stops.
---
Visiting JB via KTM Shuttle Tebrau
---
Next time you're itching to spend time with your loved ones in a setting that's a little different, but not too far from home, consider paying JB a visit. There's nothing like making a quick little getaway across the straits to keep things fresh and interesting. And at only 5 bucks per ticket that will only take 5 minutes of your time? There's just no reason to say no.
More Johor activity guides and things to do: 
---
Originally published in 2015 by Renae Cheng. Last updated by Joycelyn Yeow on 26th April 2023.
Photography by Cheryl Tay.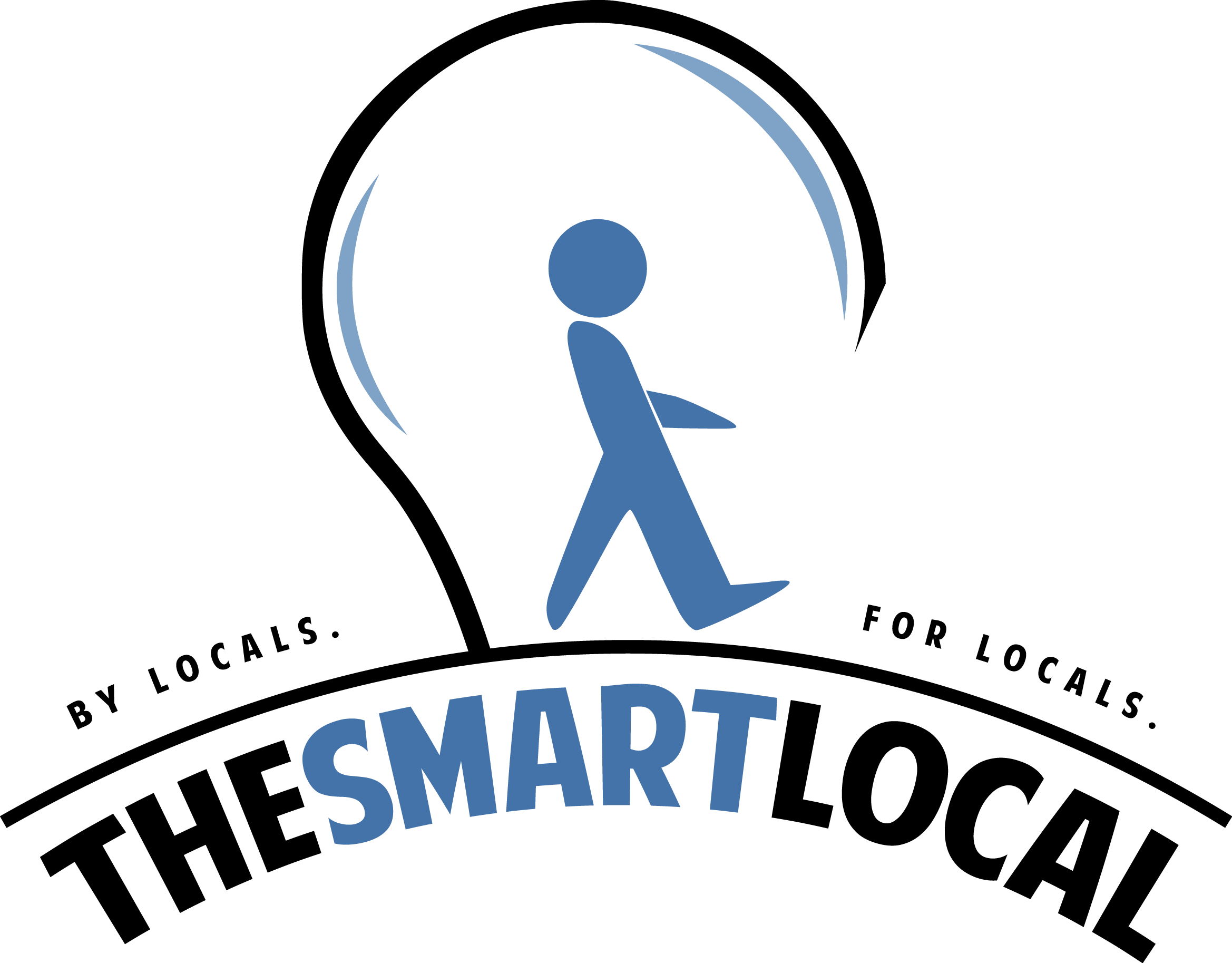 Drop us your email so you won't miss the latest news.