Hiking trails in Johor 
---
Nothing quite beats the feeling of hiking to a summit and being rewarded by a panoramic view of rolling hills. For all those who have checked off everything on our little red dot, from Mount Faber to the hidden "Avatar trees" trek, it's time to look across the border, at Johor's range of hills and mountains.
They're more challenging than Singapore's with expansive national parks, waterfall trails, and rope climbs. If you're up for a push, pack your hiking shoes, grab a big bottle of water and skedaddle across the causeway. There are plenty of peaks ranging from 180m to 1,200m high waiting to be explored.
For more hiking trails near Singapore:
---
1. Bukit Mor – Sprawling views of a nearby black lake 
---
244m high, 2-hour from JB CIQ 
---

Image credit: @dolfeno
Located near the town of Muar, the lesser-known Bukit Mor, or Mor Hill, features a relatively short and beginner-friendly route. You'll find the entrance right by the village of Parit Jawa, where many hikers park their cars to embark on the trail.

View from the peak.
Image credit: @leesy_0715
Despite the low elevation, the loop trail is known to have great views as you approach the peak.  If it's your first time visiting, be very careful of taking the wrong turn as there are several forks along the way that could add a few hours to the hike, 
Pro tip: Snap a picture of a map near the trailhead for reference, and make sure you have a data plan to receive GPS signals to catch your bearings.
Difficulty: Beginner-friendly
Getting there: The best way to get to Bukit Mor is via car. There's a car park close to the trailhead in Parit Jawa village.
---
2. Bukit Belungkor – Good views of SG's Tekong Island
---
190m high, 1-hour 20-minute from JB CIQ
---

Image credit: @cikmeri_
Ironically enough, you can catch a better view of Pulau Tekong from Johor rather than Singapore.  Scale Pengerang's Bukit Belungkor Kechil to see our island home from a different perspective. From its 190m-high peak, you can easily spot Tekong and watch planes descend into Changi Airport.

The large island you see here is Tekong.
Image credit: @rossaphire
Ensure you're headed in the right direction by looking out for the 3 checkpoints along the way. Once at the top, you'll emerge onto a flat open space that's perfect for a picnic sesh.
Upon returning to the base, refuel at the nearby seaside town of Pengerang, where there are a handful of seafood restaurants and cafes.
Difficulty: Beginner-moderate
Getting there: Drive to Kampung Belungkor and park near the town's mosque. The trailhead is located near the car park.
---
3. Bukit Jementah – Local-favourite sunrise hike
---
180m high, 2.5-hours from JB CIQ
---

Image credit: @ralph_hoo
If you're up for an early wake-up call, try submitting Bukit Jementah in the wee hours of the AM. 
Of a similar height to Singapore's Bukit Timah, this hill is well-loved among locals for sunrise hikes. It's relatively easy to scale, and all you need is around 1-2 hours to complete its 6km loop. Along the way, look out for durian plantations where you may be able to spot the king of fruits growing on trees.

Image credit: @josialynmartin 
Difficulty: Beginner-friendly
Getting there: Bukit Jementah is best accessed by car. Park your car at the nearby town of Jementah and start your hike near Lorong 19.
---
4. Endau Rompin – Multiple waterfalls in a massive national park
---
Varies, 2-hour drive from JB CIQ
---

Upeh Guling Waterfall.
Image credit: @karlson_chey
For a Bear Grylls-type adventure deep into the wilderness, visit Endau Rompin National Park. Taking up a massive area of 870sqkm, it's the second-largest national park in Peninsular Malaysia, right after Taman Negara. 

Buaya Sangkut Waterfall.
Image credit: @nasrulnizar_
Experienced hikers can consider scaling its highest peak at Gunung Besar, while beginners can instead give the park's scenic waterfall hikes a shot. There are multiple waterfalls in the area, with the most popular being the gushing Buaya Sangkut Waterfall and Takah Pandan – featuring a small plunge pool you can dip into.
It's best to stay a couple of days at one of the park's campsites to fully explore the area. 
Difficulty: Varies depending on trail
Getting there: While there are multiple entrances to the park, the most accessible one for Singaporeans is the Selai entrance. You'll have to apply for an entry permit before visiting and hire a guide for hiking – find out more about Endau Rompin Selai's activity packages on Johor National Parks.
---
5. Mount Ophir – One of the Johor's most difficult hikes 
---
1,276 m high, 2-hour 50-minute away from JB CIQ
---

Enjoy major road trip vibes on the roads leading to the mountain.
Image credit: @qayyumajid
Consider Mount Ophir the mother of all Johor hikes. Also known as Gunung Ledang, it features a 12.4km return hike that takes most visitors 7-8 hours to complete. While it's possible to complete the trail within a day, it's often recommended to extend your trip into a 2D1N adventure by camping in the park to get the most out of the experience. 

Image credit: @_.rehtse._
Among the multiple trails winding through the tropical rainforest, the Lagenda Trail is the most popular option for locals and Singaporeans alike. Clear 8 checkpoints to reach the summit – on a good day, you'll be able to see as far out as the city of Malacca.

Image credit: @nz_outdoor
Hiking guides are required for visits to Mount Ophir and it's best to visit between March and October to avoid the rainy season. The trail is also only recommended for experienced hikers as there are portions where you'll need to scale steep rocks with ladders and ropes.
Difficulty: For experienced hikers
Getting there: It's best recommended to sign up for a hiking tour to scale Mount Ophir. Find organised group hikes departing from Singapore on Meetup.
---
6. Gunung Lambak – Challenging hike with rope climbs
---
510m high, 1-hour 40-minutes from JB CIQ
---

Image credit: @haziqadon
Now, according to our Geography teachers, Gunung Lambak may be considered a mere hill – instead of a towering mountain. Still, don't take its 4-hour-long route lightly. 
Situated on the outskirts of Kluang, this hiking trail starts off easy but quickly becomes a proper sweat fest. Both your arms and legs will be put to work as the route gets so steep, you'll need to use the assisting ropes to haul yourself up. 

Climb at your own risk!
Image credit: @haziqadon
For a better view from the top, there's a vertical pole adrenaline junkies can scale to get an even better look at the surroundings.
Difficulty: Moderate
Getting there: Gunung Lambak is best accessed by car. From Gunung Lambak Water Park, walk up the nearby flight of stairs and cross a suspension bridge. This should take you to the trailhead where you'll be greeted with the welcome sign "Selamat Datang Ke Gunung Lambak". Parking at the foot of the mountain is last said to be free.
---
7. Gunung Belumut – 2D1N trek with multiple campsites
---
1,010m high, 2-hour drive from JB CIQ
---
Not too far from Gunung Lambak is Gunung Belumut, featuring a tougher and steeper climb. True to its name – "belumut" means mossy – the stones on the ground here are capped with a blanket of green moss and tend to be slippery, so make sure you have proper hiking boots on.

Image credit: @joaaaann
The third tallest mountain in Johor, Belumut features 4 checkpoints and takes an average hiker about 5 hours to reach the peak. Much like Mount Ophir, this trek is best split into a 2D1N trip by camping overnight at the park. 
Pro tip: Alternatively, stay at a nearby hotel the night before, so you can start your trek early in the morning, to complete the hike within a day.

Cross suspension bridges and pass rivers along the way.
Image credit: @hoifarid
For the real gung ho folks out there, there's the option to extend your trek near the fourth checkpoint to conquer the 37km-long Trans CBR (Chemendong-Belumut-Rimau) trail.
Difficulty: Moderate-hard
Getting there: Drive to the base of the mountain near Hutan Lipur Gunung Belumut. Enter via the trailhead next to the carpark.
---
8. Gunung Arong – Glass lookout & views of the South China Sea
---
274m high, 2-hour 20-minute from JB CIQ 
---

Image credit: @o.suhailaaa
Mersing isn't just a quiet little port town that visitors have to pass to reach Pulau Tioman and Pulau Rawa. Slightly North of the seaside town lies Gunung Arong Recreational Forest, which you can easily add to your travel itinerary if you have around 3 hours to spare. 

Image credit: @mimichia
Situated along the state's eastern shoreline, this hike provides panoramic vistas of the South China Sea. Challenge your fear of heights at a glass lookout point on the way to the peak. Once at the top, views stretch from the nearby lagoon into the horizon. 
Difficulty: Beginner-friendly
Getting there: Enter via Kampung Tanjung Resang Trailhead. Alternatively, there's another trailhead at Teluk Gorek Beach. Hiking permits may be required, check with the locals of the area to find out the latest requirements.
---
9. Gunung Pulai – Nearest to SG with waterfalls & streams 
---
654m high, 1-hour 20-minutes away from JB CIQ
---

Image adapted from: @zamhairie, @estherfong___
Johor Bahru is well-loved for its aesthetic cafes, massage parlours and nail salons. But if you're up for a more adventurous take on our neighbouring city, try scaling Gunung Pulai on your next cross-border vacation. With waterfalls and streams, the 654m-high mountain is an underrated destination that many tourists are surprisingly unaware of.

While the peak itself is cordoned off, hikers can snap their "I made it to the top!" IG shots at the multiple viewing points near the summit.
Image credit: @qiqi0314_
It takes about 3-4 hours to complete the 10km hike – perfect for a half-day activity before you go about exploring nearby attractions such as Zhong Cheng Durian Farm and Rainforest Treehouse Firewood Bakery.
Difficulty: Beginner-friendly
Getting there: Park your car or ask your private driver to drop you off at Hutan Lipur Gunung Pulai Carpark. You can start your hike from there by following the path eastwards.
---
10. Bukit Payung – Beginner-friendly trails with 5 peaks
---
258m high, 1-hour 30-minutes from JB CIQ
---

Image credit: @pttoutdoor
At Bukit Payung Batu Pahat, clear not just one, but 5 peaks in no more than half a day. Not to be confused with the Bukit Payong further north in Terengganu, Bukit Payung has a ~10km trail that's connected to 4 other hills: Bukit Alam, Bukit Berdiri, Bukit Bandkuit and Bukit Botak.

Strike a pose with the Malaysian flag at the top of Bukit Payung.
Image credit: @akhi_amin_
Though the trek may sound daunting, many hikers have reviewed the jaunt to be a beginner-friendly one, thanks to gentle-sloping terrains. Consider it just the right amount of cardio to work up an appetite for a lok lok feast after.
Difficulty: Beginner-friendly
Getting there: Drive to Payung and park near the Bukit Payung hike starting point.
---
11. Gunung Panti – 2-3 hour hike to the summit
---
453m high, 1.5-hour from JB CIQ
---

Image credit: @jasminesuan.1188
Apart from visiting a bubble dome resort and firefly park, a Johor road trip to Kota Tinggi can also take an intrepid spin when you swing by Gunung Panti Recreational Forest. There are 2 trails leading up to the peak, with the "Forest Trail" being the shorter and more popular choice among hikers.

Image credit: @kaiserca
Said to be relatively short but tiring, the former has a reputation for putting hikers out of breath with steep slopes and an almost vertical rock wall near the peak. While it's doable, for moderately fit folks, you'll want to come prepared with proper hiking shoes and hiking sticks for extra support.  

Image credit: @zoeychia_
If leeches irk you to the core, avoid visiting after heavy rain and wear long pants and high socks to avoid being surprised by an unexpected "hitchhiker".
You can check out this deal for a Gunung Panti Forest Trekking Trail Tour.
Difficulty: Moderate
Getting there: For first-timers on this trail, it's best to sign up for a hiking tour on sites like Meetup as the trailhead can be difficult to find.
---
Go on a hiking adventure in Malaysia
---
Whichever country you choose to visit, hikers, you know that there'll always be a trail or two waiting. The same goes for our neighbouring state of Johor. There may be no Kinabalu or Rinjani but there are loads of enthralling treks through the forest to immerse yourself in nature, and escape the city life for a weekend. 
For first timers and those without a car, sign up for a group hiking tour, which often comes with experienced guides that'll deal with all the nitty gritty things – such as searching for the trailhead – for you. Also be sure to pack loads of insect repellent and water to keep mozzies and dehydration at bay.
If you don't have the time to leave SG:
---
Cover image adapted from: @qiqi0314_, @karlson_chey, @o.suhailaaa
A portion of this content may contain referral links to products. Our opinions remain our own.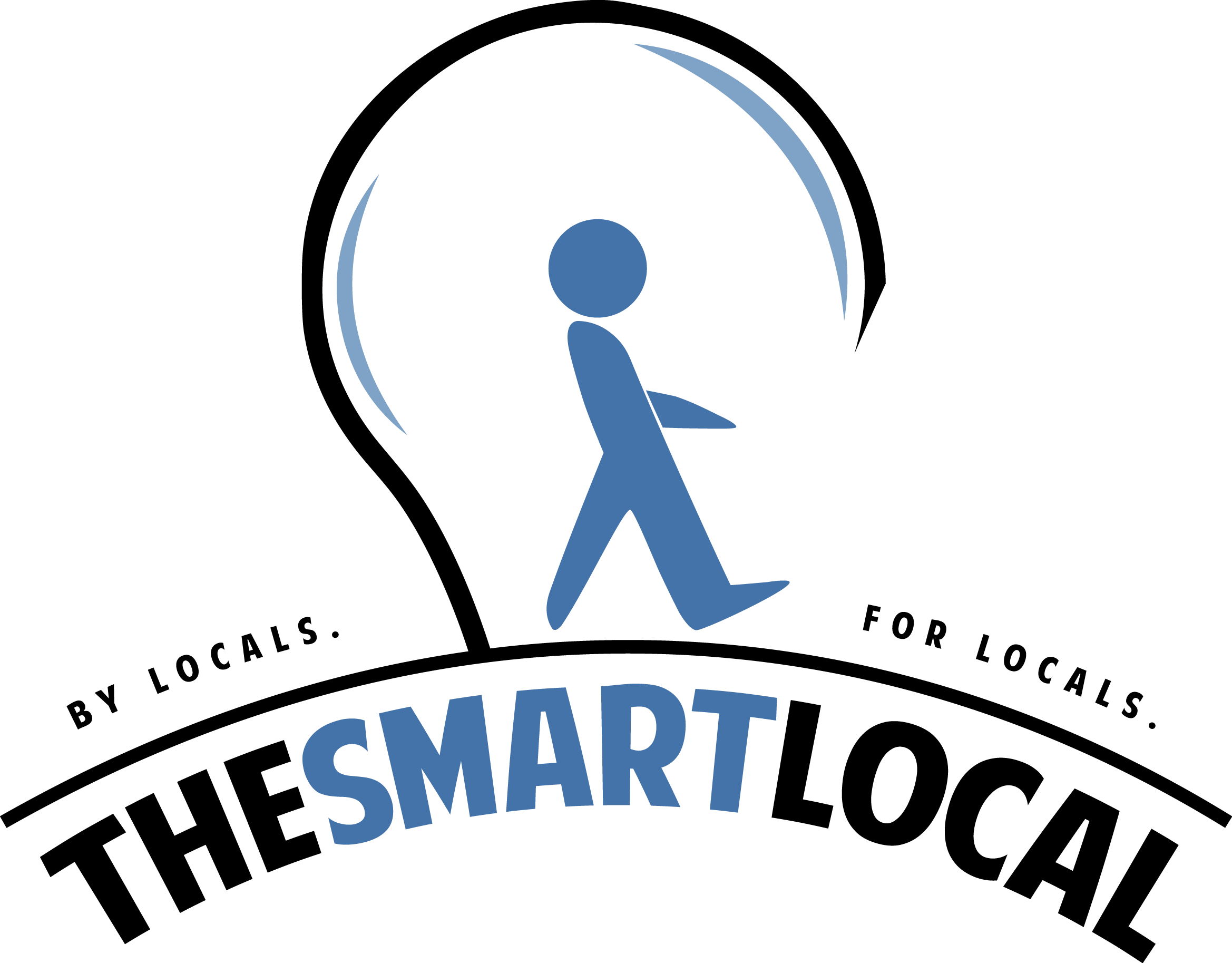 Drop us your email so you won't miss the latest news.