Things to do at Robertson Walk
---
Whether you're pre-gaming before a clubbing sesh or kicking back with some post-work drinks, you may have run the gamut of bars and eateries at the nightlife hotspot that is Clarke Quay. However, a gem can be found just a short walk away that all-roundedly fulfils the 3 Es – eat, entertainment, and even exercise; cue Robertson Walk. 
From karaoke suites and a 24/7 gym to a classy minimalist Wagyu butcher, these 5 hidden things to do at Robertson Walk will give you plenty of reason to visit – no matter after work or during the weekends.
---
1. Natureland Massage & Therapy – Affordable a la carte treatments
---
Reward yourself with a massage at Natureland Massage & Therapy (#01-08/09) without the stress of staff members hard-selling you packages. You'll be greeted by an elegant, dimly lit interior, relaxing spa music, and a soothing lemongrass scent as soon as you enter the establishment. Talk about a treat for all senses! 
Opt for a Foot Reflexology session (from $50/hour) to alleviate your aching feet, especially if your job requires a lot of standing or walking. On the other hand, if you have stiff shoulders and a sore neck from sitting in an office chair all day long, try their 5-in-1 Therapy (from $58/hour) which entitles you to a 40-min foot massage plus a 20-min upper body one.
All treatments are offered a la carte without pressure of buying packages. But if you do decide to become a member, you'll be entitled to complimentary gifts like massage oil and treatment vouchers. They also have frequent promos, so keep a lookout for good deals.
---
2. Platinum Fitness – Premium facilities & specialised machines
---
Going on routine jogs around your estate isn't the sexiest habit to commit to. So if you're struggling with discipline, the aesthetic boutique setting plus premium facilities at Robertson Walk's Platinum Fitness (#01-23/24) gym might give you the push you need.
Looking a far cry from your average dingy gym, this "premium gym" had us yearning to convert after just a short session. An annual membership here costs $107/per month, and you can top up an additional $10/month for a roaming pass to access all Platinum Fitness outlets in Singapore, 24/7. 

The Nautilus Hip Thrust machine, your companion on the journey to great glutes.
Besides your standard weights and cardio machines, they've also got more specialised machines which include the SkiErg, designed to mimic the motion of skiing for a more unique cardio workout. And to work your glutes, hop onto the Nautilus Hip Thrust machine which simplifies the process of a traditional hip thrust.

Amenities like deodorant, cotton pads, and hair ties are provided for you to freshen up.
They have a free 3-day trial so you can explore the facilities before committing. Take your time to course through the myriad of equipment, and rejuvenate with a post-workout shower in their sleek and atas locker room that resembles a spa. 
Besides group classes, Platinum Fitness also has freelance trainers for those who need a little more motivation and guidance. 
---
3. Redboy Wagyu – Quality cuts & weekly tasting sessions at $54/pax
---
Wagyu seems to have this air of exclusivity that surrounds it, as it's usually found in lavish restaurants coupled with equally fancy prices.
Bringing in a wide variety of cuts, the friendly and knowledgeable staff of Redboy Wagyu (#01-32) butchery aimaim to demystify this very premium category of meat by educating the average consumer on Wagyu's characteristics.
Air-flown from various countries, mainly America, New Zealand, and Japan, the meats are sourced from reputable farms such as Snake River Farm and Black Origin.
Prices depend on the cut and grade. For example, Japanese Prime A5 Ribeye Wagyu is around $320/kg, while a Rib Cap Steak from the same origin and grade costs around $260/kg. This averages to about $70 for a 300g steak – not too exorbitant, considering the sheer quality. 
Additionally, they offer dry-ageing services to both individual clients and restaurants to make the meat more tender and flavourful.
If you're the type who needs to try before you buy, come down for their weekly Sunday Wagyu tasting session ($54/pax) paired with wine, gin or sake. You'll get to savour a specially curated series of Wagyu from the aforementioned countries. Afterwards, perhaps bring home a few steaks of their Wagyu to whip up at home, some Truffle Shoyu ($6.50) to accompany it with, and a bottle of Last Episode 0 gin ($138) to enjoy any time.
---
4. ZIGGY'S – VIP karaoke suites with props & costumes
---
If you're looking for somewhere to party but don't want to spend hours standing in a club, check out ZIGGY'S (#01-27/28). This stylishly designed karaoke spot houses 10 private rooms for you and your friends to sing your hearts out using individually tuned professional audio systems, complete with live performance grade Sennheiser microphones and JBL pro audio mixers. 
Choose from their Deluxe Rooms (from $80/hour, fits 12-15 pax) or VIP Suites (from $240/hour, fits 25-30 pax). Go crazy with not just your voice but also their free costumes, which range from kooky characters to cute teddy bear mascots. A wide range of props such as angel wings, halos, and funky glasses will further ensure that this will be your zaniest KTV session yet.

Image adapted from: ZIGGY'S
Order some bar bites that are inspired by Asian cuisine, such as Okonomiyaki Fries (from $18) and Pork Belly Bao Sliders (from $18) to pair with their refreshing signature cocktails or potent cocktail shots. These will fuel your upcoming karaoke performances for sure – wink wink.
---
5. KGA – Russian gymnastics kids' academy 
---
If you're looking to help your kid channel their inner Simone Biles, KGA (#02-08) is the place to be. They have programmes for toddlers as young as 3 years old, so they can start building their flexibility and grace from a tender age. 
No worries about commitment either. The academy follows an individual booking system so they can accommodate your schedule, as opposed to a package with fixed class slots. Just book beforehand whenever your kid feels like attending, and y'all can be on your way. 
If you're not ready for a membership, try out their camps to test the waters. Their upcoming holiday camp will be held 29th May to 30th June 2023, and is open to children between the ages of 5-7.
They also have the Mummy & Me programme for mothers who want their kids to start gymnastics even earlier, at around 2 years old. This also makes for a nice parent-child bonding sesh.
---
Relax & unwind at Robertson Walk
---
Be it to have an after-work workout to release stress or to party with your friends and colleagues, these 5 hidden gems at Robertson Walk will definitely make your visit here worth the time. Plus, it's just a short stroll from Fort Canning MRT, making it highly accessible.
You can also check out Kanpai 789 (#01-18/29) for affordable drinks to kickstart the night or Wine Connection Cheese Bar (#01-05) for a romantic dinner date – 2 of the most iconic establishments within the compound that frequent visitors love. 
---
This post was brought to you by Robertson Walk.
Photography by Emilyn Cheng.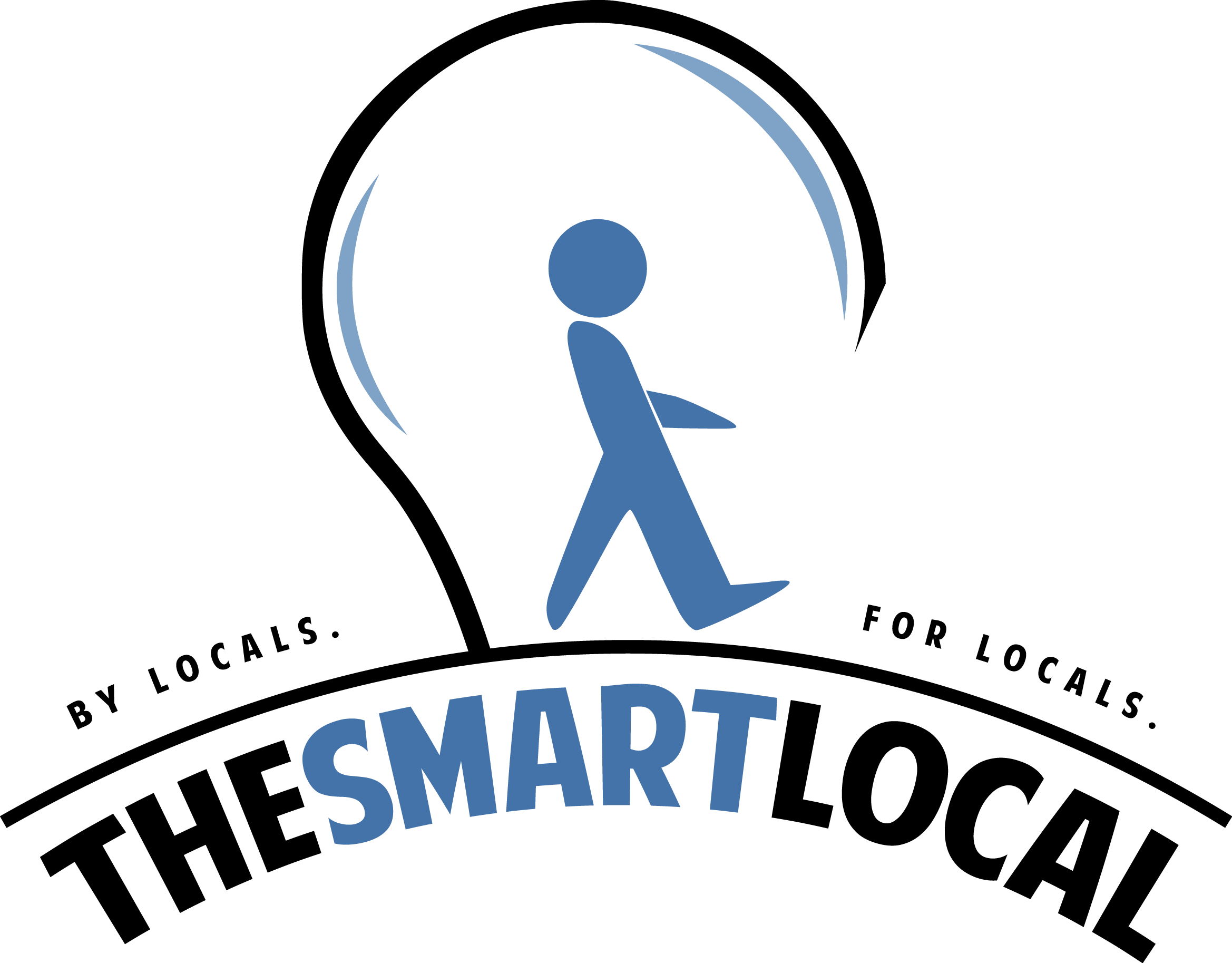 Drop us your email so you won't miss the latest news.