Kid-friendly hiking & walking trails in Singapore
---
For couples who've always enjoyed the outdoors, having kids shouldn't have to drastically change up your lifestyle. Hiking is not an adults-only activity that always has to involve steep inclines and muddy trails. There are paths around Singapore that you can conquer with your offspring in tow.
From reservoir boardwalks to canopy walks, here are 9 kid-friendly hiking trails you'll be able to take your littles ones to while hardly breaking a sweat. Plus, as most of these feature well-paved walkways, these hikes are stroller-friendly too.
---
1. Green Corridor – Stroll along the old Bukit Timah Railway Line
---

Bukit Timah Railway Station tucked within lush greenery.
Image credit: @deuxtac
A sentimental reminder of Singapore's railway history and heritage, the Green Corridor is a hidden gem tucked away from the public eye. Hikers will be able to walk along the old railway tracks that were once used to transport goods between Malaysia and Singapore.

Image credit: Kezia Tan
The railway line has been stripped of its tracks in most parts, so it'll be an obstacle-free access to nature. It's flat ground from here on out, which will make for a pleasant and easy trek for young ones and beginners alike. 
Getting there: from Botanic Gardens MRT station, walk towards the bus stop at Bukit Timah Road (B41021). Take buses 66/151/154/170/67/171 and alight 12 stops later at Bukit Timah Road, King Albert Park (B42061).
Opening hours: 7am-7pm, Daily
---
2. Sungei Buloh Wetlands – Coastal & Junior Adventure Trail
---

Image credit: @dailydoseoftropicalvibes
Up north just across the border from Malaysia is the Sungei Buloh Wetlands, a tranquil nature reserve situated within marshlands. If your tots are just beginning to toddle around, you'll be glad to know that there are 4 different beginner-friendly, short, and well-paved walking trails that are suitable for them.

The Step and Jump "Obstacle course" is designed to look like mangrove roots.
Image credit: @sundayswithsons
You'll find the first trail right beside the Visitor Centre. The Junior Adventure Trail is great for young kids to get their hiking legs. There are 2 obstacle courses here that mimic climbing and crawling around mangrove roots.

Image credit: @i_shoot_anything
300m up ahead from the Visitor Centre is the second trail at Eagle Point. It's a boardwalk that will lead you to the iconic viewing pod. If you and your fam are early risers, come down in the wee hours of the morning. You'll be greeted with a blazing sun rising over the skyline of Johor.
You'll still be able to snap IG-worthy pics even if you head to Sungei Buloh later in the day. There's the 1.3km Coastal Trail that is well-paved and even stroller-friendly, just in case your tots tuck out midway through the trek.

Image credit: @tiffiefie
Dotted along the trail are onion-shaped pods where you can take a break. They also work as hideouts for birdwatchers hoping to catch glimpses of the migratory birds that frequent the area.

Mid-Canopy Walk.
Image credit: @ivanxwang
The last trails you'll be able to find in the marshlands are ones that will lead you through the surrounding forests. The 300m Forest Trail is an easy stroll among tall trees, while the 150m Mid-Canopy Walk would be most suitable for thrill-seeking families. You'll have to make your way across a suspended netted bridge.
The netted bridge is safe enough for you and your kids to bounce on – just watch out that you keep a tight grip on your valuables. There's no way to recover anything that falls through the gaps.
Getting there: There is a loop shuttle bus that takes you from Kranji MRT Station to Sungei Buloh Wetland Reserve on the weekend and on public holidays. If you're taking public transport, bus 925 from the Kranji MRT Station (45139) brings you there too.
Opening hours: 7am-7pm, Daily
---
3. Pasir Ris Park Mangrove – Forest trail with boardwalks
---
Easties are probably already familiar with Pasir Ris Park, but for everyone else, it's a heartland seaside park that's worth a trip to the end of the green line. Here, you can expect a lush walk accompanied by scenic views, as you explore the 6-hectare mangrove forest on boardwalks.

Image credit: @lnmjstn
The network of trails add up to about 1.5km in length, weaving through a swamp. Urban-raised kids will be exposed to raw nature here, where mangrove roots are just within arm's reach. If you're lucky, you might even encounter wildlife like the Pasir Ris clan of otters.

Image credit: Anshul Johri
Go deeper into this relaxing haven and you'll reach the 3-storey high Lookout Tower. At this height, you can catch some of the fauna that prefer to be kept hidden from humans, like macaques and kingfishers.

Left pic is an aerial shot of the Maze Garden by Senior Minister Teo Chee Hean.
Image adapted from: @teocheehean
From the Lookout Tower, see if you can spot the Maze Garden just a stone's throw away. Trying to navigate the labyrinth of hedges would be a fun activity for you and your kids as a break from your "hike".
The Maze Garden is just one of a number of activities kids can enjoy at Pasir Ris Park. There's also a massive children's playground complete with enough nets, swings and slides for kids to exhaust their endless energy.

Image credit: GallopStable
You'll even be able to find Gallop Stable to view horses. Admission is free, but you can also feed the stallions ($2), or opt for a pony ride ($10).
Getting there: Take the train to Pasir Ris MRT Station and walk 10 minutes to reach Pasir Ris Park.
Opening hours: 24 hours, Daily
---
4. Botanic Gardens – 300m ridge trail with signboards for children
---
Whether young or old, the Botanic Gardens remains a favourite spot of nature, and with the Tyersall-Gallop Core expansion in 2015, the lush garden now has kid-friendly trails for you to visit with the fam.  

Image credit: NParks
Within the expansion is The Learning Forest, which has a web of boardwalks that links various natural habitats like a freshwater wetland and rainforest. The boardwalks connect to elevated walkways that allow visitors to admire some of the tallest tree species in Southeast Asia, like the Jelawi Jaha, which reaches heights of up to 45m.

Upwards the Mingxin Foundation Rambler's Ridge.
Image credit: @josef1064
Another new hiking trail in the Tyersall-Gallop Core is the Mingxin Foundation Rambler's Ridge. For older kids who may find the other trails in this list baby stuff, this 350m one would considerably be more of a challenge with its rocky ascent to a 40m-high elevation point.

Look out for these signboards along the way that give more info on the unique vegetation that grows here, like ant plants and the narrow-lid pitcher plant.
Image credit: Foursquare
Younger ones can still enjoy the Botanic Gardens even if they're not up for hiking. Those aged 14 and below can visit the Jacob Ballas Children's Garden. It's the first garden in Asia that's specially dedicated to children, so unfortunately, if you don't have a child on hand, you won't be able to enter its premises.

Image credit: @carysnff
Those with access though, will find that the garden is quite an explorative paradise for little ones. Highlights include a wooden suspension bridge, a treehouse with swirling slides, and a mini trampoline. There's even a farm where the inquisitive ones can experience farming firsthand – they can observe, touch and feel fruits and vegetables like corn and basil here.
Getting there: Take the train to Botanic Gardens MRT and walk 1 minute to reach Botanic Gardens.
Opening hours (Botanic Gardens): 5am-12am, Daily
Opening hours (Jacob Ballas Children's Garden): Tue-Sun 8am – 7pm (Closed on Mondays)
---
5. Bukit Timah Nature Reserve – Well-paved 1.3km trail
---
Bukit Timah Nature Reserve may have Singapore's highest hill, but the trek up is child's play if you take the Red Trail. It's a little steep, so may be more suitable for older children who've conquered a few hikes already. But it has a well-defined footpath that's easy to navigate, and will take you from the visitors' centre to the summit in just 1.3km.
While you're here, turn your hike into a full day of outdoor activities by exploring the nearby Hindhede Nature Park and Hindhede Quarry. 
The park's got a shaded picnic area for when the afternoon munchies hit. And to occupy the kids while mum and dad take a break, there's a playground complete with swings, trampolines, a mini zip-line and even a kid-friendly obstacle course.

Image credit: @babyatoot
Once you're rested up and ready to go, take a stroll along the paved trail to the serene Hindhede Quarry. The quarry hasn't been used in decades, and has since been filled with water, creating quite the tranquil lake that is now home to fish and terrapins.
Getting there: Take buses 67/75/170/173/184/852/961 to the bus stop opposite Bukit Timah Shopping Centre (42089) and walk 10 minutes to the Reserve.
Opening hours: 7am-7pm, Daily
---
6. Dairy Farm Nature Park – Stroller-friendly Wallace Trail
---

Image credit: NParks
Those in the know will be familiar with Dairy Farm Nature Park's trail that leads right up to Bukit Timah Nature Reserve. But that trail ranks high on the difficulty level even by experienced hikers. For kids, there's the easier Wallace Trail instead.
With paved paths and boardwalks, the trail has 2 loops measuring 1km and 2km respectively. Along the way, you'll come across remnants of Dairy Farm's kampong past, like a derelict old hut.

A new viewing deck that'll give you an unobstructed view of the surrounding secondary forest.
Image credit: NParks
The Wallace Trail will lead you to the Wallace Education Centre, which features an interactive educational gallery. It's divided into 4 zones featuring info walls and even science experiments to get kids' hands dirty while they learn about the region's biodiversity.

The trick-eye wall is a great photo op.
Image credit: NParks
There are more hands-on exhibits too, like a biodiversity-themed video game that'll teach visitors what to do when they encounter local wildlife. Kids can even play the role of a scientist at the Citizen Science Lab equipped with microscopes and magnifying glasses so that they can scrutinise leaves in greater detail. The permanent exhibition has free admission.
Getting there: Take the Downtown Line and alight at Hillview MRT Station. Take Exit A to Dairy Farm Nature Park.
Opening hours (HortPark): 7am-7pm, Daily
Opening hours (Wallace Education Centre): Tue-Sun 8.30am-5pm, Daily (Closed on Mondays)
---
7. MacRitchie Reservoir – Flat terrain with wildlife like snakes
---
We're all familiar with MacRitchie Reservoir and its famous treetop walk, but what you may not know is that it's also home to scenic kid-friendly hiking trails that'll give you and your little companions a nature fix. 
The Chemperai Trail is a one-way, 1.5km-long, flat terrain that features a wide planked walkway with plenty of shade and opportunities for wildlife spotting. There's no chance of getting lost as you'll be walking along the edge of the reservoir. Just u-turn when you reach the end to return to your starting point.

Benches to relax on while enjoying a scenic view of the turquoise reservoir.
The Prunus & Petai Trail is another kid-friendly trail which spans about 2km and is mostly on boardwalk. You can start with the Prunus Trail, which begins near the entrance of the MacRitchie Nature Tail and ends at the junction of the Petai Trail to continue along with your journey.
Apart from the trail being a piece of cake for the kids, it's also a great one for them to play a game of I Spy as they walk. There's a lot of wildlife you'll be able to spot along the way, such as tortoises, monitor lizards and even snakes.

A large tortoise peeking out from the water.
Getting there: Take any bus to the Macritchie Reservoir stop on Lornie Road (51071), or take the Circle Line to Caldecott MRT Station and walk for 10 minutes.
Opening hours: 7am-7pm, Daily
---
8. Punggol Waterway Park – Panoramic view of the waterway
---

Image credit: @ramesh_kurup_photography
Punggol Waterway Park is quite a scenic spot that regularly attracts photographers and the casual Instagrammer for snapshots to add to their social media. But this park also has a couple of trails that even the youngest of walkers would be able to conquer.
The first one is the Jewel Bridge, Singapore's other gem apart from Jewel Changi Airport. It boasts an amazing waterfront view and is a great place to catch cotton candy skies when the sun sets.

Image credit: @mindycwc
But if you're looking to see the sun rise instead, there's the aptly named Sunrise Bridge. Located on the opposite end of the park on the east, this boardwalk faces the horizon where you'll be greeted with the fiery red hues of the sun each morning.

Waterway Brooks
Image credit: Punggol Playgrounds
Just a minute's saunter from Punggol Waterway Park is Waterway Brooks, a playscape for kiddos to enjoy after their effortless walks. While you rest over at the nearby benches, they'll be entertained by the sloping structures, climbing walls and slides.
Getting there: From Punggol MRT, take the LRT train to Damai station and walk for 5 minutes.
Opening hours: 24 hours, Daily
---
9. HortPark & Southern Ridges – 1.3km elevated canopy walk
---

Image credit: NParks
The Forest Walk and Canopy Walk at HortPark can be considered the outdoor version of Gardens By The Bay's Cloud Forest Walk – but with free admission. Spanning 1.3km, the elevated Forest Walk bridge is step-free, so there's no need to carry your strollers up if you want to enjoy this trail with your kneebiters. 
Linking HortPark to Kent Ridge Park is the Canopy Walk, so named because you'll be at eye level of the forest's canopy. It's a breezy 10-minute stroll where you can enjoy the sounds of birds and insects all around you.

Image credit: NParks
Before you cross over the Kent Ridge Park, you can also stop by the Pitter Patter Potter Garden, built for children aged 5-10. It's where your rascals can learn more about living a sustainable lifestyle with its informative seed dispersal garden and recycling garden. 
Getting there: Take the train to Labrador Park MRT Station and from there, take bus 100/51/61/93/963 and alight at After Hortpark (18011).
Opening hours: 6am-11pm, Daily
---
Best kid-friendly trails in Singapore
---
The next time you're brainstorming for a fun weekend family outing, bookmark these kid-friendly hiking trails for you and your family to go and take a break from the city life and get a breath of fresh air. 
To find out more about Singapore's exercise and walking trails, check out these articles: 
---
Cover image adapted from: @ivanxwang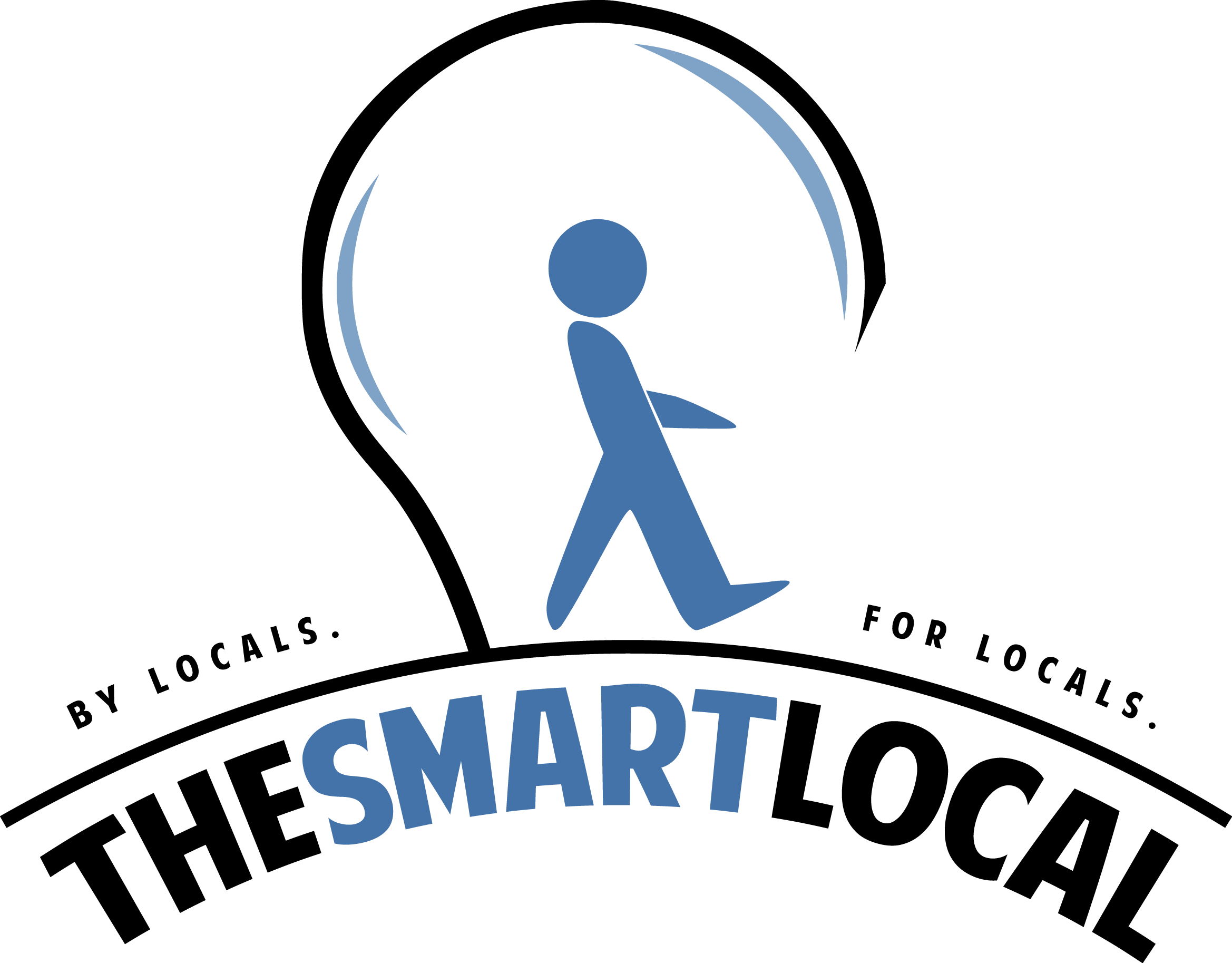 Drop us your email so you won't miss the latest news.