Free activities in JB
---
A weekend getaway is just the thing you need to unwind after a long week, and one of the first destinations that comes to every Singaporean's mind is undoubtedly Johor Bahru. But when we picture a JB trip, most of us immediately think of splurging on luxurious spas and having fancy buffet dinners, which aren't exactly wallet-friendly activities. 
However, there are tons of other things to try out in JB that won't break the bank. In fact, these activities won't even cost you a dime – here are 9 free activities in JB for a budget-friendly trip.
More things to do in JB: 
---
1. Danga Bay's beach – Load up on some Vitamin D
---

Image credit: @capturedbyrin

Nothing screams "vacay" more than a trip to the beach. Luckily for us, Danga Bay's beach is located just 15 minutes away after you clear the Woodlands checkpoint. The beach's long shoreline is perfect for strolls with the fam, as you soak up all that vitamin D or enjoy the sunset. 

The carousel at the Danga Bay World Theme Park is a popular photo spot.
Image credit: @cyruss1016
When the sun sets, head over to the Danga Bay World Theme Park. The amusement park is stunning at night as it's strewn with lights. It's also free to enter with a pay-per-ride system. Even if you don't end up going on any ride, you can enjoy basking in all the carnival vibes and snap some IG-worthy shots. 
Danga Bay World Theme Park
Address: Jalan Bertingkat Skudai, Danga Bay, 80200 Johor Bahru, Johor, Malaysia
Opening hours: 7pm-12am, Daily
Telephone: +60 16-614 3959
Danga Bay World Theme Park Facebook
---
2. Laman Mahkota Istana Bukit Serene – Catch a fountain light show
---

Image credit: @a3.clicks
This iconic landmark is one of JB's most famous spots, with gorgeous flowers and monuments scattered around the area. It's literally fit for royalty, being the official residence of the Sultan of Johor. 
While it's already a picture-perfect spot in the daytime, Laman Mahkota Istana Bukit Serene puts on a colourful laser light show at night – so be sure to stay past 7pm to catch it. 

Image credit: Demonz Tongaz
Address: Jalan Kolam Air, Bukit Serene, 80200 Johor Bahru, Johor, Malaysia
---
3. Pulai Waterfall – Go for a refreshing dip
---

Image credit: @footprintsandtravels
Natural waterfalls are hard to come by in Singapore, so it's a good thing that we can easily visit some just across the border. By hiking less than 1km from the entrance of Gunung Pulai Park, you'll get to go for a refreshing dip in the pools at the base of the Pulai Waterfall. Even if you're not a seasoned hiker, we'd say it's a worthy experience to check off your bucket list. 
And if you are, in fact, an outdoorsy person, challenge yourself to trekking up and down Gunung Pulai. The trail takes approximately 4 hours to complete, spanning a total distance of 10km up and down. It's one of the hiking spots in JB for you to tackle.

Address: Gunung Pulai Recreational Forest, 81000, Johor, Malaysia
---
4. Hutan Bandar Recreational Park – Perfect spot for a family day
---

Image credit: @zaharammar
This family-friendly park is the perfect one-stop destination for some sporty family fun. Hutan Bandar Recreational Park has everything – from childrens' playgrounds and swimming pools to keep the little ones entertained, to a youth hub with rock climbing facilities and skate parks. There's also ample space to set up picnics with the fam. 

Image credit: @hutanbandarmbjb
The park also has decorative animal statues scattered around, making for perfect photo-ops to to snap pics with your kiddos to remember your family day by.
Address: Jalan Tasek Utara, Kolam Ayer, 80100, Johor Bahru, Johor, Malaysia
Opening hours: 7am-11pm, Daily
Telephone: 09-780 3184
---
5. Sunway Emerald Lake – Relax with a picnic with a lake view
---

Image credit: ​​​​@corgi__latte

On your mini getaway, it's essential to set aside a "lazy day" for the sole purpose of resting and relaxing. After all, vacays are the best time to R&R. In JB, we've found one of the breeziest spots for you to do just that. With its scenic water view, Sunway Emerald Lake is a great place to have a peaceful picnic with your loved ones.

Image credit: @leetaoken
Plus, the pathways surrounding the lake are perfect for a light jog or a romantic stroll. Keep a lookout for the koi fish that reside in the lake – you may even spot some park-goers feeding them.

Address: Sunway Citrine Hub, Lot G-01 & 02, Persiaran Medini 3, Sunway City, 79250 Nusajaya, Johor, Malaysia
Telephone: +60 7-509 6575
---
6. Spring Labs – Stroll through a little "Europe"
---

Image credit: @vivatikiez
This one's for all the IG babes. Step into Spring Labs, a picturesque "European town" right in JB with colourful cottages housing different stores. The Instagrammable retail concept park makes for a cute hangout spot where you can have meals and shop for little knick knacks. 

Pastries from Soil.
Image credit: @emmatham
Some notable eateries include Woodfire, a popular hamburger chain, and Soil, an aesthetic cafe serving pastries and coffee. 
Address: Jalan Ekoflora1, Taman Ekoflora, 81100 Johor Bahru, Johor, Malaysia
Opening hours: 6am-1.30am, Daily
Telephone: +60 7-364 2552
---
7. Toppen's rooftop – Enjoy basketball, skating & climbing
---
Toppen Shopping Centre may just be one of JB's coolest malls ever, with a bunch of free facilities that'll keep you entertained for hours. One of its highlights is undoubtedly Toppen's rooftop, which doubles as a recreational space ideal for friends and family to hang out at.
Snap some cute pics at the rooftop garden, which has several gazebos and lots of greenery for that perfect garden aesthetic. There are also 7 augmented reality (AR) murals that make for super cool photo spots. 
Meanwhile, sporty pals will absolutely love Toppen's Active Zone. The free play area includes facilities like a rock climbing wall and skate park, completely free-of-charge. All you have to do is put down a RM30 (~S$9.40) deposit for rock climbing. If you've been hesitant about paying for a rock climbing session for fear of disliking it, try your hand at it here. 
Address: Toppen Shopping Centre, No. 33A, Jalan Harmonium, Taman Desa Tebrau, 81100 Johor Bahru, Johor, Malaysia
Opening hours: 10am-10pm, Daily
Telephone: +60 7-277 3188
Toppen Shopping Centre website
---
8. Marina Walk Puteri Harbour – Go for a romantic stroll
---

Image credit: @joyceyinsan
Spend a quiet and romantic evening with your partner at Marina Walk Puteri Harbour. Take a stroll along the harbour, go boat-watching, and admire one of JB's best waterfront views. It's also a convenient location for a meal, with a bunch of eateries and bars around. 
Plus, it's near tourist attractions like Sanrio Hello Kitty Town, Thomas Town and Legoland Theme Park. If those spots are on your itinerary, you know where to hang out after.

Address: Puteri Harbour, 79100 Iskandar Puteri, Johor, Malaysia
Opening hours: 9am-6pm, Daily
Marina Walk Puteri Harbour Facebook
---
9. Jalan Tan Hiok Nee – Admire the colonial shophouses
---

Image credit: @mamadiahdee
Visit Jalan Tan Hiok Nee for a fun heritage walk. It's one of the oldest neighbourhoods in JB, with rows of gorgeous colonial houses that make for great photo-ops. These shophouses play host to many popular cafes and eateries too, so you'll be able to keep your belly full while touring the trail. 
Try the renowned banana cake from JB's oldest bakery, Hiap Joo Bakery, pop by brunch cafes like IT Roo Cafe for popular chicken dishes, and finish off with some bubble tea from Chaiwalla & Co. Container Cafe. 
Address: Jalan Tan Hiok Nee, 80000 Johor Bahru, Malaysia
---
Explore JB on a budget
---
From swimming in waterfalls to visiting a historic temple, there's lots to do in JB. We often miss out on them because we're so used to capping our visits at our favourite checkpoint malls. 
The next time you head out for the weekend, be sure to venture out and explore JB's heritage sites and local flora and fauna – plus, it's totally free too. 
More mini getaway ideas: 
---
Cover image adapted from: @vivatikiez, @footprintsandtravels, Demonz Tongaz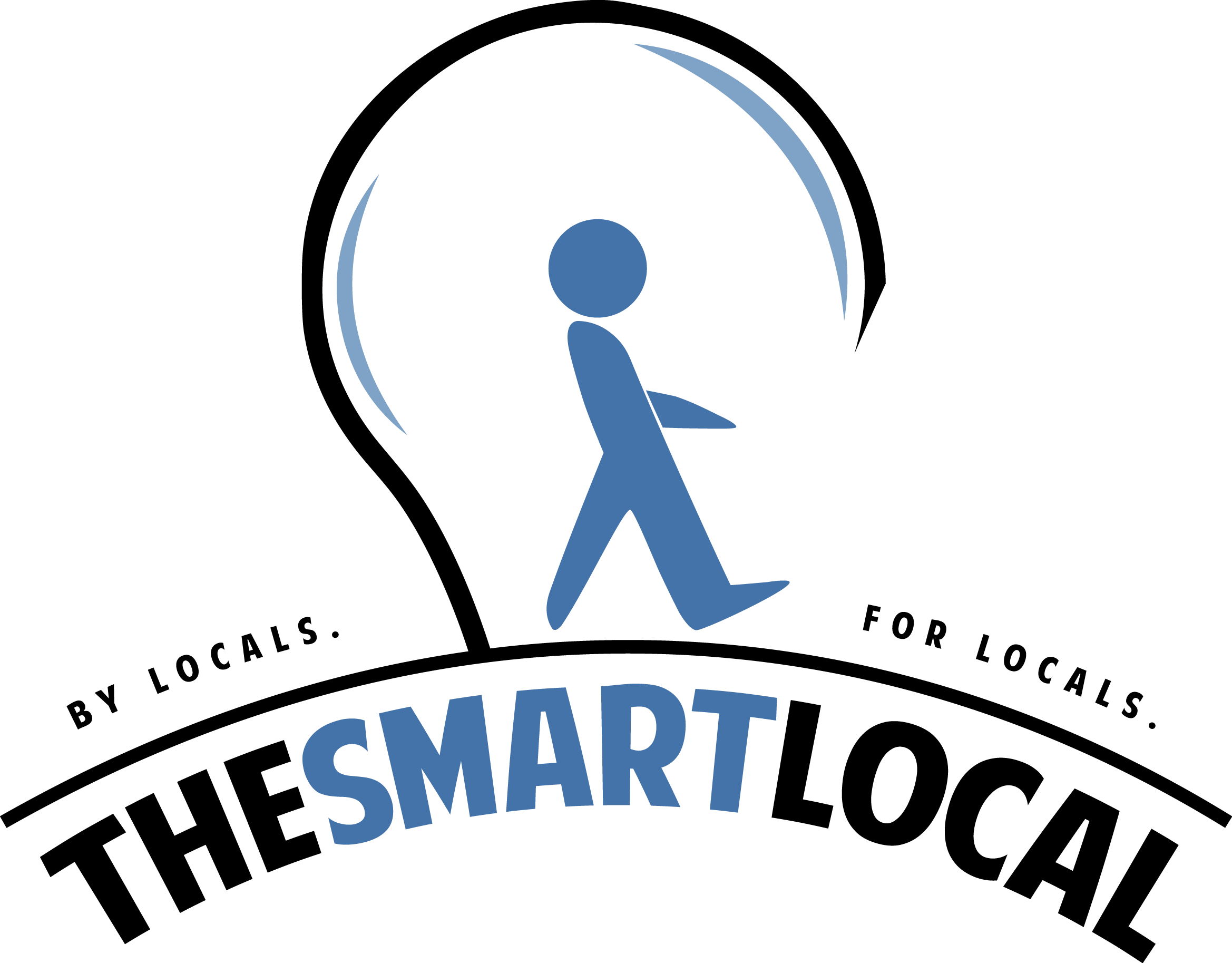 Drop us your email so you won't miss the latest news.