KSL City Mall in JB
---
Since the days of yore, KSL City Mall has been one of Singaporeans' top picks for malls to shop at in JB. We've had a 2-year gap since our last visit, so no prizes for guessing what our first stop was when we stepped onto Malaysian soil. 
Besides food and shopping, KSL is the go-to mall for pampering ourselves with massages and beauty services, including affordable hair dyes and treatments. We took on the challenge to navigate the complicated floor names and re-explored KSL City Mall to find out what's changed and what's still there:
More malls in Malaysia for you to shop till you drop:
---
1. Dinosaurs Alive Water Theme Park – Water park with dino statues
---
Image credit: Wilson Wijaya
KSL City Mall and KSL Hotel & Resort are two buildings that are joined at the hip. Tourists who prefer to reside in central JB can book a stay in the hotel and enjoy facilities like the pool and gym. During our absence, the hotel got a major upgrade with a new water park – the Dinosaurs Alive Water Theme Park. 
The dino-themed water park is where our Jurassic World dreams come to life, with huge dinosaur statues all around the pools. Kids, big and small, are definitely going to rush in for a splashin' good time. Lowkey, the water park did remind us of our own Wild Wild Wet, save for the dinos towering over us. 
We're in luck because the pool isn't exclusive for hotel guests' use; the public is welcome to join in on the fun. Rest assured that, for visitors like us, there are shower cubicles in the water park to wash up after. 
Price (Hotel guests): RM20/adult (~S$6.36) | Free for children 3 years and below, accompanied by paying adult
Price (Walk-in): RM50/adult (~S$15.89) | RM30/child (~S$9.53) | Free for children 4 years and under
Located at: KSL Hotel & Resort, Level 7
Opening hours: 9am-6pm, Daily | PH 9am-10pm
Telephone: +60 7-288 2999
---
2. I'm A Singer Family Karaoke – KTV bar open till 3am daily
---
Be it serenading to your Lover à la Taylor Swift or belting out breakup songs by Eric Chou, there's only one acceptable place – other than the shower – to unleash our vocal prowess: at a karaoke. The rooms at I'm A Singer have patiently awaited our return to host our karaoke parties from RM30/hour (~S$9.53), and they're open till 3am daily. 

Image credit: I Am A Singer
The iconic KTV lounge comes with cushy chairs in cosy rooms doused in neon hues, creating the best atmosphere for channelling your inner Beyonce. Those who need a dose of liquid courage can go for their Package B (From RM95/2 hours, ~S$30.19) which comes with 4 bottles of Carlsberg and an assortment of snacks. 
Check out our guide on the best karaoke studios in JB. 
Located at: L2-089, Level 2
Opening hours: 10.30am-3am, Daily
Telephone: +60 73-391 008
I'm A Singer Family Karaoke website 
---
3. Daiso – Everything at RM5.90 each
---
We know, we're just as devastated that Daiso Singapore started charging GST, and even introduced a tiered pricing system. Thankfully, Daiso in Malaysia is sticking to their "Always RM5.90" slogan. This means each item is approximately S$1.87, so it's no surprise that Singaporeans are crossing the borders to stock up on Daiso goodies. 
Those familiar with Singapore's Daiso can expect to find the same sorts of thingamabobs at the KSL outlet as well. Item categories range from home decor like potpourri to beauty products like heatless hair curlers. Best to grab a basket as you probably won't hesitate to freely pick items off the racks to take home. 
Located at: L2-080B, Level 2
Opening hours: 10am-10pm, Daily
Telephone: +60 12-353 9907
---
4. Studio M – Refresh your locks for "new hair, new you"
---
Another KSL hot pick is its hair salons. Amidst the sea of hair steamers and cushy chairs, one salon stands out. Take a look at their social media pages and Google reviews and you'll see that Studio M has consistently received high praise from customers – whether new or regular. 
Before the 2-year travel blip, they even had a collab with local BBT shop, The Alley, where customers could order a cup at discounted prices from the comfort of the salon chair. Since The Alley has just reopened at KSL City Mall, talks of the collab are floating around. Fingers crossed we'll be able to sip on cheaper BBT while getting a makeover. 

Image credit: Studio M
Those who want to refresh their locks can pay a visit to the salon on Level G, AKA the ground floor. Haircut and wash services start from RM70 (~S$22.24) for males and RM80 (~S$25.42) for females. To add a bit more drama to your makeover, get your hair coloured from RM160 (~S$50.83). 
Digital perms and rebonding (from RM328, ~S$104.20) are one of the salon's more popular services requested by customers. For one, it's half the cost of getting it done in Singapore. Afterwards, the stylists will offer care tips so your hair remains healthy while retaining its brand new look. 
Price: From RM70/males (~S$22.24) | From RM80/females (~S$25.42)
Located at: G-08 & G-09, Level G
Opening hours: 10am-9.30pm, Daily
Telephone: +60 7-289 0058
---
5. Superstar – Claw machines & pastel pink photo ops
---
Taking the pink aesthetic to the next level is Superstar, a claw machine haven. The token to ringgit exchange rate here is 1:1, so RM1 (~S$0.32) gives you one shot at grabbing soft toys like Doraemon or Stitch for bae. Larger prizes like a White Rabbit Sweet cushion require 2 tokens in order to attempt a catch. 
Besides testing your luck to snag cute plushies for a souvenir, snap some photos with an adorable pink version of Choco, the female bear character from LINE. 
Tip: The mall doesn't have many seating areas, so the baby pink bench here does double work for shoppers to rest their weary legs too. But it's the fastest bums first as there's only space for 1 at a time.
Located at: L1-093, Level 1
Opening hours: 10am-10pm, Daily
---
6. Nail salons – Affordable options including J Kim & X Pro
---
Pampering yourself doesn't have to be a costly affair – especially so when you're in JB. Nail salons are aplenty in KSL City Mall. And by aplenty, we really do mean it: there are I Be Own beauty and nail salon outlets on almost every level in the mall.
Both ladies and gentlemen are welcome to get a mani pedi and give their hands and feet the care they deserve. For a cute backdrop to snap post-mani pics against, check out salons like J Kim and X PRO that have cute artificial blooms and pastel watercolour wallpaper, respectively.
Classic manicure and pedicure packages are from RM60 (~S$19.06) but the lads can go for the Express mani or pedi services (from RM20, ~S$6.35) should they want to skip getting their nails painted. 
J Kim Nail Salon
Located at: L2-108
Opening hours: 10am-10pm, Daily
X PRO Hair & Nail Salon
Located at: L1-86
Opening hours: 10am-10pm, Daily
Telephone: +60 17-9935 767
X PRO Hair & Nail Salon website
Bonus: While exploring the mall, we passed by ShunJi.N Salon, which was fully packed with customers who were either getting their hair or nails done. With prices as low as RM20 (~S$6.35) for a hair colouring service and RM40 (~S$12.71) for a Classic Mani Pedi, it's highly attractive for those wanting to get pampered while on a budget. 
Located at: L2-102
Opening hours: Mon-Thu 10am-8pm | Fri-Sun 10am-10pm
Telephone: +60 16-844 5102
ShunJi.N Hair & Nail Salon website
---
7. Golden Screen Cinemas – Catch the latest flicks from ~S$6
---
Film buffs who are cheapos at heart wanting to watch the latest flicks can head over to Golden Screen Cinemas (GSC) to do just that. International titles cost RM19.50 per ticket (~S$6.20), but for something more unique and indie, there are local movies at RM18.90 per ticket (~S$5.88).
Tickets can be purchased either online via GSC's website or on-site at the kiosks, where you can also choose snack add-ons to munch on during the movie. 

Each theatre has leather cushioned chairs for a comfy movie experience.
Image credit: Bryce
Located at: L2-128, Level 2
Opening hours: 10am-10pm, Daily
Telephone: +60 7-330 5039
---
8. 68°C Optic – Spectacle frames from RM68 (~S$22)
---
Frequent patrons of KSL City Mall might remember 68°C Optic, an optical shop with rows upon rows of spectacle frames displayed at the Lower Ground atrium. For the newbies, this is where many have picked up their trendy frames without exorbitant price tags. 
The numerous shelves carry spectacle frames in 2 price categories: RM68 (~S$21.60) and RM98 (~S$31.13). Know that you're getting a good deal here because the price also includes lenses of up to 600 degrees for both the short- or far-sighted, as well as astigmatism prescriptions of up to -200 degrees. 
If you're unsure of your prescription, pop in for a free eye check before purchasing a new pair of glasses. The best part is that your brand new spectacles will be ready after 1 hour, so you can continue shopping or going for a pamper sesh before coming back to the shop for collection. 
Located at: BS-008, Lower Ground
Opening hours: 10am-10pm, Daily
Telephone: +60 6-284 1168
– Bonus: Nearby KSL City Mall –
---
Avery-Day – Santorini-inspired convenience store
---

Image credit: Avery-Day
After an afternoon of fun at Dinosaurs Alive Water Park, we exited KSL Hotel & Resort only to spot Avery-Day, a convenience store across the street. Being the only one in Malaysia, this Santorini-inspired shop features bright blue brollies on its rooftop seating area and fairy lights wrapped around a spiral staircase. 
Besides the blue-white aesthetic, Avery-Day has tons of Japanese goods on its shelves that aren't easily found anywhere else in JB.
More than snacks and drinks, they've also got Japanese makeup and ready-meals too. Keep an eye out for occasional promos as well, as we managed to snag a bottle of Nonde Oishii Vanilla Soft – a creamy vanilla-flavoured milk drink – for only RM1 (~S$0.32).

The convenience store has in-house bakes too, like cheesecakes and tarts.
Image credit: 小虫WeiXiang
Address: No 2, Jalan Rusa 6, Taman Abad 80250 Johor Bahru, Johor, Malaysia
Opening hours: 9am-12am, Daily
Telephone: +60 16-250 1266
---
K Fry Urban Korean – Authentic Korean fried chicken resto
---
A 5-minute stroll from KSL City Mall brings you to Holiday Villa Johor Bahru City Centre. Here's where you'll find popular Korean resto, K Fry Urban Korean. They specialise in authentic Korean fare such as pajeon (Korean pancakes), jjigae (soup), and tteokbokki (rice cakes). 

The staff will stretch the mozzarella cheese over the hot plate before wrapping each individual chicken piece for you. 
One of their must-tries has to be the Cheesy Fried Chicken Bumbuk (RM68.32, ~S$21.65). It comes with 12 pieces of K Fry's signature boneless chicken and a side of fries, as well as a hot plate of mozzarella cheese. Whip out your phones for this IG-worthy moment where the staff stretches the cheese into a gooey ribbon, before wrapping the crispy chicken bites. 
You can even sabo your friends who have a birthday – upcoming or belated – by making a request to the staff. Get ready as the entire crew will pull out a giant banner along with a birthday bingsu, all while belting out Happy Birthday. 
Address: 260 Jalan Dato Sulaiman, Taman Abad, 80250 Johor Bahru, Johor, Malaysia
Opening hours: 11am-11pm, Daily
Telephone: +60 7-266 0902
---
Pasar malam at Taman Century – Streetside night market
---

Image credit: @yongkiat
Pasar malams, or night markets, are a common sight in Malaysia. Right outside of KSL City Mall, along Taman Century, is where you'll find one such pasar that only sets up shop on Monday nights. You'll have to plan your itinerary right if you're thinking of visiting. 

Find a variety of street snacks and fresh fruit such as dim sum and pomegranate.
Image adapted from: @alps0144
Also known as the KSL Monday Night Market, the shopping and eating continues past your mall adventure as you get to gorge on Malaysian street food like deep fried seafood, Penang laksa, and stinky tofu. 
Address: 76 Jalan Seladang, Taman Abad, 80250 Johor Bahru, Johor, Malaysia
Opening hours: Mon 5pm-10pm (Closed Tuesdays to Sundays)
---
Visit KSL City Mall in JB
---
Post-retail therapy, the gang can look to Glex Hotel Signature JB, a cosy hotel 5 minutes away by car to retreat for the night. If KSL City Mall is your last stop, it's just as convenient to get to JB Sentral via a 10-minute Grab ride. 
We've done the legwork and combed through KSL City Mall to see what's new with familiar favourites as well as suss out new openings. Inside and out, the mall is chock-full of things to do, making it worthwhile to include in the itinerary for your next trip to JB. 
Address: 33 Jalan Seladang, Taman Abad, 80250 Johor Bahru, Johor
Opening hours: 10am-10pm, Daily
Telephone: +60 7-288 2888
---
Cover adapted from: I Am A Singer
Photography by Alvin Wong.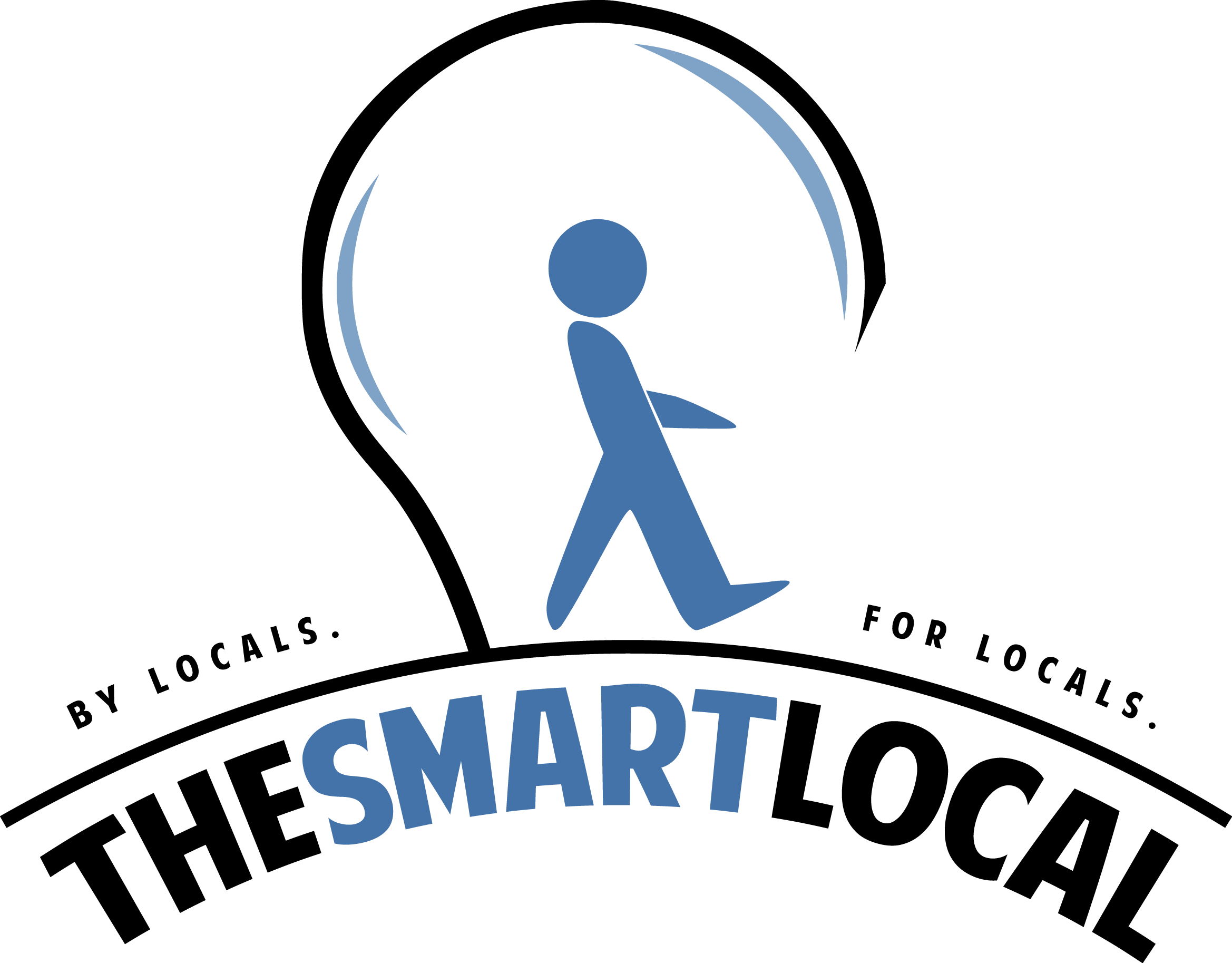 Drop us your email so you won't miss the latest news.