Growing up in an elite school
---
Over the last 2 decades, I've heard my fair share of  "oh, you're from ACS" from new acquaintances. But in those years since I started my journey as an ACSian (pronounced ack-see-ean), I've learnt that this remark usually ends in 2 ways: "That's an elite school – aren't ACS boys quite snobbish?", or "So you must be rich, right?".
With headlines of the school booking entire SMRT trains and stories about unbelievably rich families on Crazy Rich Asians, it's easy to see why most Singaporeans think all AC kids grow up with a silver spoon. 
But contrary to popular belief, a sizeable group of ACSians – like myself – come from more humble backgrounds than most might imagine. I definitely don't get chauffeured around in posh cars or live it up in a luxurious landed home: like almost 80% of Singapore, I live in an HDB. In fact, as a student, I survived on a modest $20/month pocket money, and spent an entire year on financial aid.
But while I've certainly seen my fair share of snobbish and elitist ACSians, my ACS experience has yielded an entirely different story. From down-to-earth peers who joined in my $0.50 lunches to friends who picked after-school jaunts to ensure everyone was included, the lifelong friendships and life lessons from back then see me to this day.
---
Trying to fit in with "rich" friends
---

I spent 6 years of my primary school life studying in ACS (Junior), before heading off to ACS (Independent) for 4 years of secondary school.
Image credit: Mapio
Having spent a solid decade of my schooling years in ACS, it's easy to see that many of the stereotypes aren't completely ungrounded. I knew several primary schoolmates that were picked up by chauffeurs, and even in secondary school, it wasn't uncommon to hear the roar of an engine from the pickup point, only to peer out at a Lamborghini or Porsche driving in.
What truly made this difference in privilege most evident was when we gathered at classmates' houses – most located in prime landed estates like Bukit Timah – for project work meetings after school.
The route to pickup point would often be packed full of vehicles – with a fair share of luxury and sports cars.  
Image credit: @loyxingjian via Instagram, Ian Ling
Most memorable was when our Primary 4 group was hosted in the sprawling mansion of a prominent F&B magnate, which featured a swimming pool, bridges and elevators. As we busied away, a team of helpers served all manner of snacks and soft drinks we young boys loved.
But in my younger days, what really drove home the difference in our upbringing were our tiny status symbols: the latest Xbox consoles and the rarest Beyblades and Bionicles.
While the classmates with stacks of X-Men comics, cable TV and gaming consoles drew the most attention, the majority of peers didn't have all that different an experience as I did. 

Bad hair and teeth continued to be a theme in my secondary school years.
Image credit: Ian Ling
Despite my Bata shoes, $2 Snip Avenue haircuts, and limited $20-a-month pocket money, I didn't stand out too much from my ACS peers. Though they came from wealthier households, they were brought up rather frugally, and like me, they carefully considered where to spend their 50-cent budgets and constantly adjusted their terrible cheap haircuts.
But when I got to secondary school, there came an overwhelming desire to fit in, together with a whole swath of new "cool" must-haves. Surrounded by Onitsuka Tiger sneakers, Eastpak canvas backpacks, and the latest iPhones and iPods, I subtly hinted and prompted till my parents gifted me a 256-megabyte MP3 player for my 14th birthday. 
An MP3 player that can contain 50 songs? Sign me up!
Image credit: @david_m_green via Instagram
Of course, I was disappointed that it wasn't quite an iPod, but this nifty gadget let me listen to the same songs my friends did – so I didn't have to FOMO when classmates jammed to Green Day and Linkin Park between classes. If anything, this proved that branded gadgets and apparel weren't essential to being accepted, and opened a whole new world of affordable alternatives instead.
In hindsight, precisely because iPods, sneakers, and expensive perfumes were run-of-the-mill, being accepted in ACS depended on being caring and helpful, and having an authentic personality. 
This was especially evident in my Sec 3 year where I was put on the school's Financial Assistance Scheme and the School Pocket Money Fund when my dad was retrenched in the 2008 recession. 
---
Being accepted despite my background
---
I had already been living quite a frugal lifestyle, but the new financial challenges faced by my family took things to the next level. With even tighter purse strings, I had to scrimp and save on every expense. But when it came to food, things got especially tough since my CCA had one of the most demanding training schedules.

With up to four training sessions a week during competition seasons, Band members were particularly tightly-knit as a CCA.
Image credit: Ian Ling
After searching for the cheapest, most filling meal I could find in our canteen, I settled on chicken rice without chicken – a delicious plate of fragrant rice that cost just $0.50. What's more, the stallholder let you take all the cucumber slices, black sauce, and chilli sauce you wanted – perfect for my growing 15-year-old self.
Surprisingly, my peers from largely more privileged backgrounds took my extreme cost-cutting measures in stride, and didn't make a fuss or pass judgement to make me feel bad. In fact, a striking memory was when a friend was so impressed with the novelty of my money-saving "hack" that he enthusiastically joined in with the same order whenever we ate together. 
The sensitivity of my peers was also demonstrated during our weekly practice sessions on Saturdays, when we had to head out for lunch as most canteen stalls would be closed. Holland Village was the nearest spot, but despite a whole range of more attractive food options there, our group always settled on affordable picks like Subway to cater to everyone's budgets.

Even the priciest spots for a rare treat were relatively affordable: like a buffet at Sakae Sushi to celebrate our graduation.
Image credit: Ian Ling
Of course, there was the rare treat to celebrate the end of exams or a successful CCA competition, but things were always kept reasonably-priced – no fine dining at ION Orchard or Paragon. In fact, one of our favourite haunts was Wah Chee, the coffee shop opposite our school famed for its generous chicken rice and tze char portions.
Many of my friends today are surprised to hear that even the richest ACSians are largely a down-to-earth bunch who regularly eat at hawker centres and take public transport. Many of these "rich" kids lead modest lifestyles, and to this day, I am still astonished to find out that some of my unassuming schoolmates are actually heirs to multi-million dollar business empires. 

Our favourite activities included $1/hour LAN gaming, though we often stayed in school for a few rounds of soccer to save extra money.
Image credit: Ian Ling
---
Looking back on my school days today
---
Personally, having been embraced and accepted by my friends throughout the decade I spent in ACS, the stereotypes people have about snobbish, elitist AC kids seem to boil down to a few bad apples. I'll be clear: these individuals exist – flexing their dad's Rolexes on Instagram and having ostentatious yacht parties and golf day-outs.
Back then, some of these showy classmates would go out of their way to poke fun at my penny-pinching ways with name-calling. Despite their wealth, it's the snobbery and air of superiority of this tiny minority that perpetuates stereotypes of "elitist" ACSians.
But even so, the deluge of #tbiytb*, #ACS135, and #redbluegold hashtags on social media each March, along with internet-breaking headlines like the 2014 ACS (Independent) MRT chartering scandal definitely do reinforce several negative stereotypes of the school.

* #tbiytb stands for The Best Is Yet To Be, which is the ACS motto.

Are you an ACS alumni if you don't post a #tbiytb throwback on 1st March each year?
Image credit: Ian Ling
And at a deeper level, constant appeals for donations and exorbitant fees across most ACS schools make this "elitism" more tangible. School fees for ACS (Independent) start at about $5,000 per year for locals, but add-ons quickly raise the cost. When I started secondary school in 2007, it was compulsory to purchase a $3,000 tablet PC, and my family had to fork out for annual camps and overseas trips.
Generally, ACS schools do take a strong stance on financial inclusivity – I can personally attest that financial aid was readily available in my time of need. However, my shallower pockets at times felt like a disadvantage – like when a $2,000 week-long CCA trip to Japan proved one expense too many, and I had to sit it out. 
Even so, CCA mates made an effort to recount their animated, enthusiastic stories upon their return to keep me in the know.
---
Growing up in a "rich" elite school
---

Image credit: Ian Ling
"Rich man's school", "snobbish", and "elitist" – I've had all kinds of accusations levelled against me simply because I attended ACS. But with so many horror stories and negative experiences of arrogant schoolmates thumbing their noses at the less privileged, it's easy to understand why this stereotype persists.  
However, most ACSians aren't as uppity and aloof as many make them out to be. Over my 10 years in ACS, I and many other schoolmates can attest to lasting friendships and bonds that go beyond wealth, privilege, and family background. Bonds that last to this day – like when ex-schoolmates I've not spoken to in years reached out after learning that I met with an accident, to offer assurance and professional advice.
Undeniably, privilege is something all my wealthy schoolmates were born into. Though a handful wield it carelessly, it's the hordes of others who opt to be inclusive and sensitive – like the many I've encountered throughout the years – who rise above being just your stereotypical elitist ACS boy.
Check out Singaporean perspectives:
---
Cover image credit: Edgeprop, ACS (Independent), @acsjakarta via Instagram
Originally published 7th July 2021. Last updated 19th August 2023.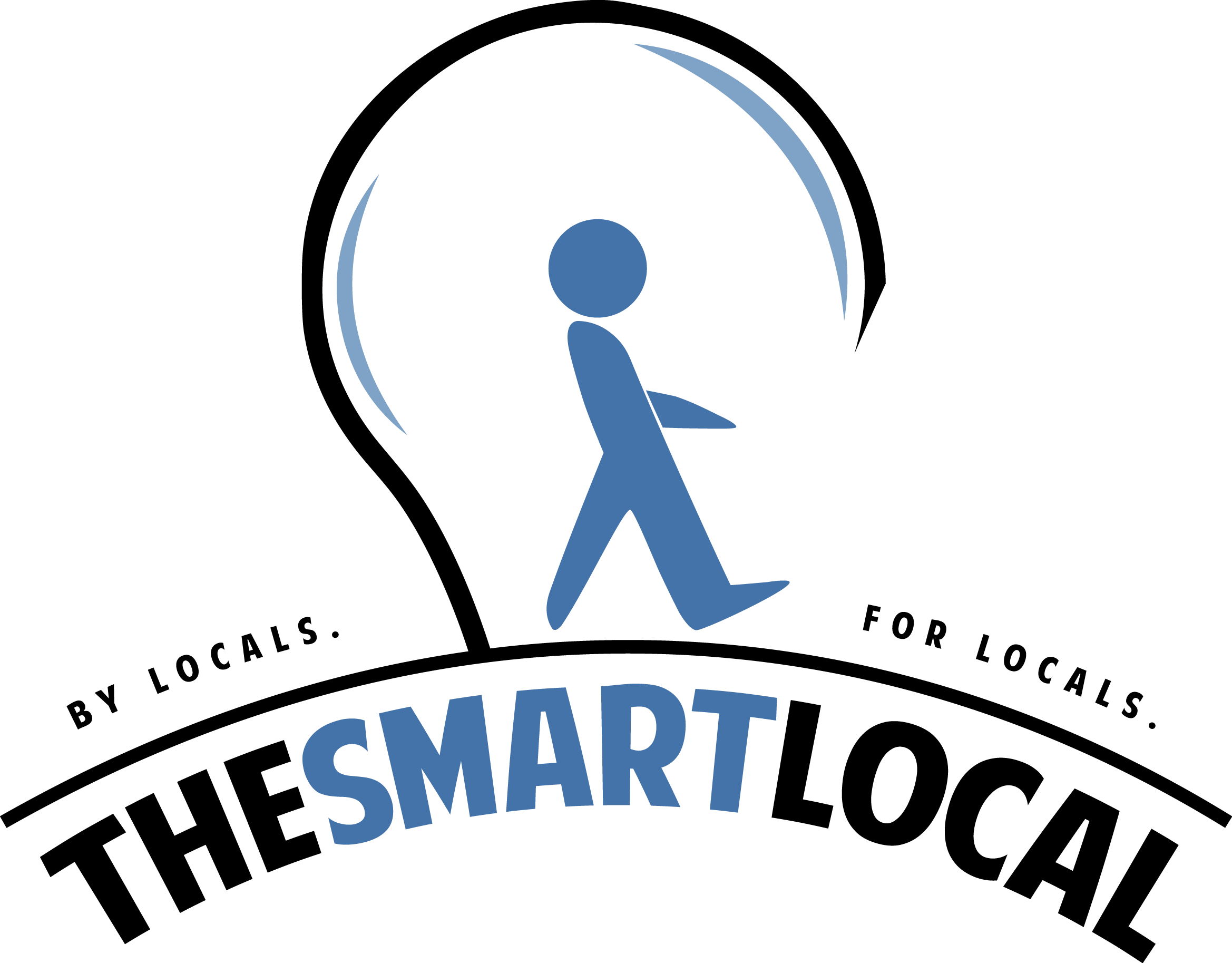 Drop us your email so you won't miss the latest news.