150KM walk around Singapore
---
It was random mindless scrolling through Instagram that brought me to Ying De's post. Among pictures of food, dalgona coffee, and travel throwbacks; a carousel post of two people walking around Singapore caught my eye. Below, the first line read: "We entered the Singapore Book of Records!"
Well, that's new. I reached out to my old secondary school friend to hear his story.
Note: Interview has been slightly edited for clarity.
---
It all started with feeling like a couch potato
---
Image credit: Yeo Ying De
Ying De: Throughout 2020's Circuit Breaker, I was literally a couch potato. 
It was right after returning from my student exchange in Ontario, Canada. I arrived back in Singapore, the coronavirus hit, and suddenly everyone was stuck at home. There was no need nor reason to go out – at least, not until my garang sister, Ying Tong, and I came across a 150KM virtual trekking event in mid-October 2020, through our mom. 
With most of our days spent at home, we realised it was a good opportunity to finally make something special out of our year. It didn't hurt that there was a potential record title – and a free reusable cup – reward for everyone who reached the end.
Tong and I didn't have to think it through. It was spontaneous. We said "Let's just do it", signed up, and that was the beginning of our adventure around Singapore on foot.
---
Before the journey 
---

Route map of the event, running from 1st-31st October 2020.
Image adapted from: SGTREK
We knew that completing the journey was going to be tough. When I told my friends about the hike, they said: "Ying De, do route march not enough ah?". 
Well, honestly, I had the same doubts. My longest hike prior to this was a four-hour trek in Canada months ago, which made this the first long-distance trek for both Tong and I. 
However, the toughest part for us was setting aside time to do it. The event ended on 31st October, meaning we only had 20 days to complete it. After deducting weekdays for school and work, we were left with a tight seven days, split across several weekends, to complete the full route.
Were we scared? Strangely enough, not really – what's the worst that could happen? Ultimately, we were more excited than afraid to explore the nooks and crannies of Singapore. 
Find the full route map by SGTREK here.
---
Day 1: Treacherous Changi roads and lamp post 333
---
Lorong Halus to Changi Naval Base (24KM)
---

Image credit: Yeo Ying De
I distinctly remember planning to start at 6AM, but come the big day, we were just feeling a little bit lazy some inertia. We eventually filled our water bottles, packed our umbrellas headed to Lorong Halus Jetty near Coney Island at around 9AM. And that was that – the start of our adventure. 

First steps
Image credit: Yeo Ying De

Image credit: Yeo Ying De
We picked a starting point near home just in case anything went wrong. Thankfully, we ended up breezing through Lorong Halus and Pasir Ris, eventually emerging at Changi where we had a nice lunch at the hawker centre. So far so good.

Image credit: Yeo Ying De
But it was at Tanah Merah Coast Road where we hit our first road bump. By the time we reached the area, it was the blisteringly hot mid-afternoon, and we had an unsheltered 9KM journey ahead of us.
You know those detachable sleeves that would have been great protection from the sun? Yeah, we didn't bring any of that. Neither did we have sunscreen, nor insect repellant. If we'd had more hiking experience, we would've known better.
Lesson learnt: Bring proper sun protection and more water than you think you need – as a rough gauge, plan for 0.5L-1L per hour. There aren't many rest stops or water coolers in this area!
It wasn't all sweat and no gain though; we spotted some cool things along the way including the super-ulu Sunrise View lookout point, and occasional cargo planes flying low as they take off and land at Changi Airport. 

Fun fact: Singapore's lampposts are numbered!
Image credit: Yeo Ying Tong
In the early evening, we reached our last checkpoint of the day, lamppost 333, near the Changi Naval Base.
Day 1, clocked in six hours.
---
Day 2 & 3: Through ECP and the Singapore skyline
---
Changi Naval Base to Marina Barrage (21.25KM) & Marina Barrage to Sentosa (11.28KM)

---
This was the first weekend that we hiked on consecutive days. Our legs were getting accustomed to long-distance walking, so exhaustion wasn't too much of a problem. 

Clear blue day at ECP. On this day, we were joined by our friend Yong Sheng.
Image credit: Foo Yong Sheng
The weekend took us through the well-known areas of Singapore, from East Coast Park to Sentosa. This stretch may be familiar to most Singaporeans; nonetheless, it was cool to see the different landscapes of Singapore in one hike, with urban parks paving the way to majestic city skylines.

Image credit: Yeo Ying Tong
We passed Bedok Jetty, had a nice lunch at East Coast Lagoon, and snapped some mandatory pictures near the entrance of Gardens by the Bay. Eventually, we ended up at Sentosa, where we found empty beaches and an oddly-quiet USS. 

With the Phase 2 restrictions, USS was a ghost town despite it being a Sunday.
Image credit: Yeo Ying Tong

Empty beaches on Sentosa
Image credit: Yeo Ying Tong
By the end of our second weekend, we'd clocked in a total of 56.53KM. This was decent, but for the first time since we began, we were also second-guessing our ability to complete the whole challenge on time. We had the eastern perimeter of Singapore under our belts, but there was still a ~100KM-long journey ahead of us.
Also, you'd think we'd have learnt our lesson from Day 1, but this time around, we somehow still managed to get sunburns on our already peeling skin. With us sweating buckets, our sunblock melted off in no time, and we ended this weekend feeling positively crispy. Reapply sunblock, people! 
---
Day 4: A crazy 36KM with the highest of highs and lowest of lows
---
VivoCity to Raffles Marina Lighthouse (36.77KM)
---

Image credit: Yeo Ying Tong
The first half of day four's hike is something I highly recommend to anyone who's down for a morning walk, even if you aren't attempting the full 150KM trail. 
From VivoCity, this segment of the journey took us through a scenic walk along the Southern Ridges. We got some elevation gain at Mount Faber, great views at Henderson Waves, and even spotted pumpkins at a local community garden showcase at Hort Park.

Urban farmed fruits and vegetables
Image credit: Yeo Ying De
It may sound like a long distance to cover, but there's plenty of scenic stops shrouded in nature along the way. Plus, it only takes about two hours to complete the area if you don't take too many breaks along the way. By now, we were about 5KM in, and it was only around 9AM!

View from the top of Henderson Waves bridge
Image credit: Yeo Ying De
Everything was pleasant until we started the segment along West Coast Highway. Now, this is where it got just a little bit janky.
As this road connects Jurong Island to the nearby industrial areas, there are lots of lorries and freight vehicles rumbling up and down. Expect non-stop noise and the occasional waft of pungent oil.

Image credit: Yeo Ying Tong
This would undoubtedly be the most arduous and unrewarding stretch, but here's a pro-tip: if you do want to try the full route, try this segment on a Sunday, when there are relatively fewer vehicles going about. The beautiful Pandan Reservoir is also in the area – we didn't manage to visit it this time around, but consider popping by if you have time to spare.
Next stop was Tuas, a large industrial estate, where we managed to grab lunch and quick refreshments at a random coffee shop. It was also here where we met a fellow explorer – a cyclist who was headed to Lamp Post 1 from Jurong. He was not the least bit surprised by our Sentosa-to-Tuas expedition – perhaps because it is a popular cycling route.

Reached the endpoint in the late afternoon
Image credit: Yeo Ying Tong
Raffles Marina Lighthouse is well known for being a great vantage point to catch the sunrise or sunset. It was neither time of the day when we reached, but the weather was clear and beautiful – the perfect end to the arduous 39KM.

Today's route
Image credit: Yeo Ying De
---
Day 5 & 6: The wild West 
---
Raffles Marina Lighthouse to Sungei Buloh Wetland (25.7KM) & Sungei Buloh to Woodlands Driving Centre (13KM)
---
Being an Eastie, there was little reason for me to head so far West, so Days 5 and 6 had plenty of new things in store.

Old-school bus stops along the way
Image credit: Yeo Ying De
Up ahead was the Lim Chu Kang stretch, which we already knew to be rabak because of the distance and how far it was from everything else. There were no food and water stops along the way, so we grabbed some Subway sandwiches in Jurong West before entering what felt like a road to nowhere.
Naturally, I was a little afraid to approach the area as it's known for its cemeteries, but it turned out to be more of a cultural walk than anything else. Here, you'll be able to see the different Christian, Muslim and Chinese cemeteries side-by-side. 
It was otherwise roads upon more roads. Strangely enough, you'd think this to be a forested area, but there were hardly any trees along the road to provide shade. It was Tanah Merah Coastal Road 2.0, except this time, we were more prepared. 
Sunblock and umbrellas, people!
Image credit: Yeo Ying Tong 
The sun was hot enough to see the air near the ground "dance" around, and it felt like a walk through a desert. A friendly worker that was driving along even thought that we were stranded and kindly offered to hitch us a ride – something we've never experienced in Singapore before. Truly, the things you only experience in Lim Chu Kang.
The rest of the route over these two days brought us past some scenic spots.

Woodlands Jetty, with sweeping views of the Johor Strait
Image credit: Yeo Ying De
Sungei Buloh, check. Kranji Dam, check. Woodlands Waterfront, check. It was also a surreal sight to see the glaring effects of the travel hiatus. The typically-packed Woodlands causeway was almost free of cars, just like they showed in the news.
---
Day 7: There and back again, in the rain
---
Woodlands Driving Centre to Lorong Halus (29.87KM)
---
Day 7 fell on 31st October 2020 – the last day of the event. That meant it was our final chance to wrap everything up.

Image credit: Yeo Ying De
We checked the weather forecast that morning, and there was a slight chance of rain. Our past few days of hiking brought clouds but not rain, so we were optimistic. Boy, were we wrong.
Through Sembawang and Yishun we went; and as we walked, thunder and grey clouds followed. At Yishun Dam, the sky opened up and it poured for the first time during our journey. The funny thing was that we'd been using our umbrellas for the sun so far, and only now that we were using them to battle the rain did we realise that Tong's umbrella was leaking.
Hiding under an also-leaking temporary tarp shelter
Image credit: Yeo Ying De
Then came the dilemma – do we wait out the rain or do we push on? We had a long distance ahead of us, and we had to cut through Coney Island which closes at 7PM so time was of the essence. 
Then, we saw a guy crossing the dam without an umbrella. He looked at us. We looked at him. 
There was our answer.

Video credit: Yeo Ying De
We scrambled across Yishun Dam, dodging splashes from vehicles and avoiding puddles. A strong wind came and Tong's already-dying umbrella gave up and flipped right over. We now coin this as the "crazy stretch".

Image credit: Yeo Ying De
Up we went through Seletar North, Punggol Timor Island, Punggol Jetty – completely soaked through – until we finally hit Coney Island, where people were scrambling out with newspapers over their heads. Someone actually said "你们siao啊, 现在下雨你们还要进去". 
Translation: Are you guys crazy? It is raining and you still want to enter ah?
But it didn't turn out to be so crazy after all, as the rain died down as soon as we entered the island. There was no one around, leaving the whole area to ourselves. Chaos suddenly turned into an atmosphere of peace, and all we could hear was the soft pitter-patter of the rain. 
At around 7PM, we crossed into Lorong Halus, returning to where it all began. Our parents, wild boars and some nearby dogs were there to welcome us to the finishing line, and also hear our joyous screams. 
Who would have thought, we actually did it! And with that, I also finally redeemed myself from the couch potato life. 
---
Accessibility, difficulty and overall review
---

Image credit: Foo Yong Sheng
The route's a pretty fun one overall, and I'll recommend it to anyone up for something new. If you're able-bodied and have the time, why not give it a shot?
Except for a few areas that didn't have pedestrian paths, the roads were quite safe from start to finish. We were also lucky enough to have our family members shuttle us back home from the start and end points but it's definitely possible to do the route even if you don't have a car as the different areas are also largely accessible by public transport.
Having been a greenhorn to long-distance walking at the beginning of this journey, it was surprising that it wasn't as hard as it initially seemed. It was tiring at first but our legs got used to it pretty quickly. If both of us managed to survive it without much experience, surely almost anyone else can.
As for the scenery, Singapore's nature might pale in comparison to other countries. We don't have mountains and great lakes, but our country does have countless reserves, parks and gardens, with a unique urban view.
The fact that we could do the entire journey without feeling like we were in danger shows how safe and easy it is to do an extensive walk around the country, from one nature park to another. We also discovered plenty of hidden gems along the way, which we returned to visit individually at a later date.
---
Exploring ~150KM of Singapore on foot
---

Image credit: Yeo Ying De
After adding up the distances across our seven-day hike, the total distance turned out to be a much higher 161KM rather than the expected 150KM – perhaps due to some detours and GPS inaccuracies. Nevertheless, we've made a name for ourselves in the Singapore Book of Records with SGTREK as the part of the "largest event walking around Singapore" with a skyrocketing step count like never before, and a fancy placard to take home. 
But most of all, Tong and I walked away with great memories we'll fondly look back on for the rest of our lives. Breaking the record was only a small part of the experience, and I'm glad that this gave me a chance to spend more time with my sister, and take away a once-in-a-lifetime experience we can call our own.
For more walking trails in Singapore, read:
---
Original story by Yeo Ying De. Written by Kezia Tan.
Cover image adapted from: SGTREK, Yeo Ying De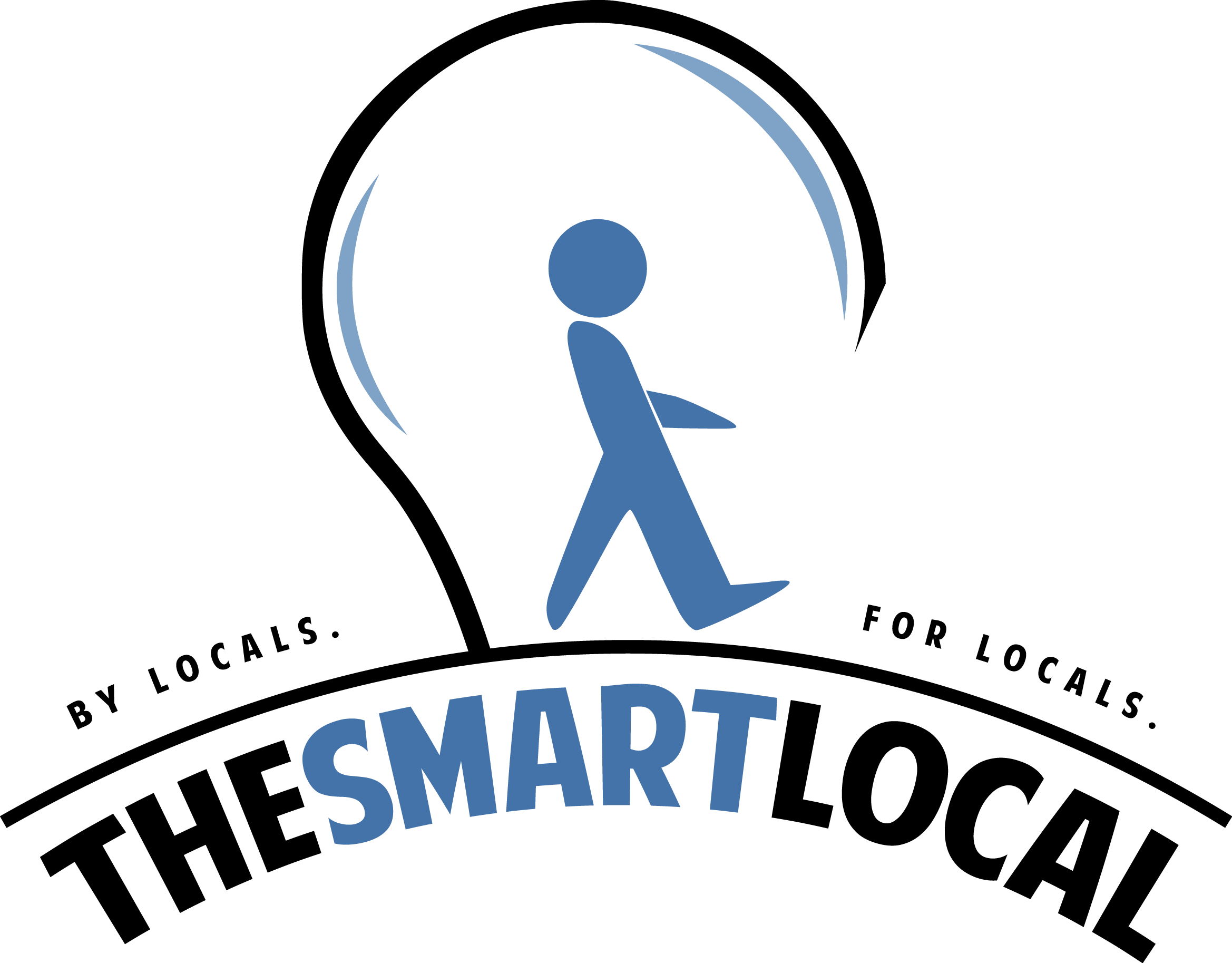 Drop us your email so you won't miss the latest news.