Japanese supermarkets in Singapore
---
Judging by the popularity of food like matcha desserts and sushi rolls in Singapore, it's safe to say we love our Japanese food. Some of us even go out of our way to get authentic Japanese fresh produce and snacks too – even if we have to go round Singapore looking for these hidden gems.  
If that sounds like you, look no further – we've done the legwork and found 8 Japanese supermarkets in Singapore where you can find all the sashimi cuts, unique KitKat flavours and hand-brewed sake you love. 
---
1. Meidi-Ya – Hokkaido treats including milk soft serve & cheesecake 
---

Image credit: @kennethkzw
For more than 15 years, Meidi-Ya Supermarket has been the go-to Japanese supermarket for many Japanese expats living in Singapore. Granted, some of its imports like Wagyu Beef ($84/200g) fall a little on the pricey side, but you'll also find affordable gourmet bento sets ($7-$15) and sashimi ($5-$15) that are made in-house on a daily basis.
For $3, enjoy a vanilla- or melon-flavoured soft serve ice cream from a Hokkaido milk farm.
Image credit: @angelnkam 
The highlight, however, is Hokkaido Dosanko Plaza, a section within Meidi-Ya dedicated to selling Hokkaido snacks such as Tashiro-ya's Rich Snow Cheesecake ($21), Hokkaido Cheese Pizza ($16) and Jaga Pokkuru ($19.80 for 10 packets). 
Still hungry? Head over to the dining area, where you'll forget you were even in a supermarket to begin with. With 4 specialty stalls, you can feast on anything from Sapporo Ramen (from $15.90) to Machimura Farm's Cream Cheese Pie ($9).
Best for: Japanese meats and Hokkaido snacks
Meidi-Ya Supermarket @ Great World City
Address: 1 Kim Seng Promenade, #B2-120, Great World City, Singapore 237994
Opening hours: 10AM-10PM, Daily
Telephone: 6771 1111
---
2. Don Don Donki – pre-packed Japanese meals & household products 
---
Unless you've been living under a rock, you've probably heard Don Don Donki's catchy jingle before, especially since they've got 9 outlets all around Singapore. The Japanese supermarket is known for selling nifty household items like Peach-Scented Toilet Paper ($7.50), but their fresh food and ready-to-eat section are also a huge draw.

Look out for pre-packed meals like Thick Cut Beef Tongue Bento ($23.90)
This includes freshly-made snacks such as Japanese Sweet Potato ($2.80), Salmon Aburi Sushi ($5) and Onigiri ($1.80). For something heavier, there's a wide selection of pre-packed lunches, such as Unagi Don ($9.90), Pork Cha Siu Don ($7.90) and Crab Mesi ($14.90). 
As a bonus, get Suntory Beer from Don Don Donki – it's said to be the cheapest in Singapore, at $22.90 for a 6-pack. 
Best for: Affordable pre-packed Japanese lunches and household products
Don Don Donki @ Orchard Central
Address: 181 Orchard Road, #B1-15-29/K7/K8, #B2-01-1-/30/43 Orchard Central, 238896
Opening hours: Open 24 hours, Daily
Telephone: 6834 4311
Don Don Donki @ City Square Mall
Address: 180 Kitchener Road, #B2-05/18 City Square Mall, Singapore 208539
Opening hours: 9AM-12AM, Daily
Telephone: 6634 1711
For full list of Don Don Donki outlets.
Check out our related Don Don Donki articles below:
---
3. Fish Mart Sakuraya – fresh sashimi flown in from Japan
---

Image credit: Fish Mart Sakuraya
Fish Mart Sakuraya specialises in selling fresh Japanese seafood for you to bring home – or consume right there and then. Dining in the store restaurant itself is a real treat for sashimi-lovers, as you get to handpick your fish from the counter and watch as the chef slices and serves. For cooked dishes, pick from the in-store restaurant's expansive menu filled with items like Saba Shioyaki ($8.56) and Una Don ($16).   
Prices range from $4 – $7 for 2 thickly-cut slices of sashimi. A slab of salmon starts from $13, depending on weight, while more premium fish like tuna and yellowtail are slightly more expensive. 

Image credit: Ice Blossom 
Meanwhile, complete your shopping by browsing the rest of the store – there's a large dessert section with popular Japanese items like cream daifuku mochi ($2 each). 
You can visit any of the 4 Fish Market Sakuraya outlets in Singapore or enjoy free home delivery service for orders above $80. 
Best for: Fresh sashimi 
Fish Mart Sakuraya @ West Coast Plaza
Address: 154 West Coast Road, #B1-50 West Coast Plaza, Singapore 127371
Opening hours: 10.30AM-10PM, Daily (Last Order 9PM)
Telephone: 6773 6973
Fish Mart Sakuraya @ Parkway Parade
Address: 80 Marine Parade Road #B1-84D Parkway Parade, Singapore 449269
Opening hours: 10.30PM-10PM, Daily  (Last Order 9PM)
Telephone: 6345 4714
For information on other outlets, click here.
Website
---
4. Iroha Mart – unique KitKat flavours and rare Jap snacks
---
If you can't find the Japanese snack you want from your nearby mama shop, chances are that they'll be stocked at Iroha Mart. 
This store is known for being quick to pick up on trends, stocking up on new Japanese snacks before anyone else. At the same time, they regularly import rare Japanese snacks that may be widely found in Japan but not in Singapore.
New flavours of chips start from $2.90 per pack, while specialty cup noodles can hit $3 or more per item. These price points might be a tad higher than you're used to, but the exclusivity of the snacks is worth it. After all, it beats having to splurge on a flight to Japan! 
Apart from imported snacks, Iroha Mart also retails other Japanese cooking needs from Mizkan Cooking Wine ($4.90) to Kagoshima Tonkotsu Noodles ($5.00).  
Best for: Rare Japanese snacks 
Iroha Mart @ Plaza Singapura
Address: 68 Orchard Road, #B2-17/18 Plaza Singapura, Singapore 238839
Opening hours: 10AM-10PM, Daily
Telephone: 6265 3139
Iroha Mart @ Chinatown Point
Address: 133 New Bridge Road, #B1-11 Chinatown Point, Singapore 059413
Opening hours: 10AM-10PM, Daily
Telephone: 6444 8710

---
5. Isuramuya – halal-certified Japanese restaurant and marketplace
---
Easy-to-cook meals like Japanese curry and ramen are sold in-store
Image credit: @isuramuya 
Shopping for halal-certified Japanese groceries has never been simpler, since Isuramuya only stocks halal products. You'll be able to find a wide variety of Japanese groceries such as Honey Citron Tea, Roasted Laver Snacks and Shredded Bonito.
Image credit: @zawiyahk
If the groceries from the marketplace section make you hungry, you can pop by the store's restaurant section which serves 100% halal Japanese staples such as Sashimi (from $7) and Ebi Fry ($10.80). Try the store's own creations, such as Aji Fish Gyozas that substitutes the traditional pork filling with fish. It comes in tomato, goma black sesame and green tea flavours. 
Best for: Halal Japanese F&B
Isuramuya Japanese Restaurant & Marketplace
Address: 2 Jurong East Central 1, #04-19 JCube, Singapore 609731
Opening hours: 11.30PM-9.30PM, Daily
Telephone: 6262 3008
---
6. J-Mart Singapore – affordable hand-brewed sake
---
Image credit: @jmartsg
While you're at this Japanese supermarket to pick up the sake, you can also expect to see lots of other Jap grocery items including rare items like Kenko Mayo ($5.90) and Daisho Nabe Soup Base ($6.20). Matcha-lovers are also in for a treat with an assortment of matcha products like Matcha Hagoromo Japanese Matcha Powder ($6.30) available at all 3 outlets.

Image credit: @ronaldilicious 
Best for: Good deals on Japanese sake 
J-Mart @ The Star Vista
Address: 1 Vista Exchange Green, #B1-28 The Star Vista, Singapore 138617
Opening hours: 11AM-9.30PM, Daily
Telephone: 6694 3228
J-Mart @ Century Square
Address: 2 Tampines Central 5, #B1-06 Century Square, Singapore 529509
Opening hours: 11AM-9.30PM, Daily
Telephone: 6781 0910
For information on other outlets, click here.
Website
---
7. Kuriya Japanese Market – takeaway sushi & handrolls
---

Image credit: Kuriya Japanese Market
When it comes to fresh fish, time is of the essence – and Kuriya Japanese Market knows that full well. They keep their fridges re-stocked 3 times a week with fresh fish flown in from Japan. Most of its outlets are in close proximity to neighbourhoods and heartland areas, such as Tampines, Woodlands and Jurong East, so you can easily pick up the seafood on your way home. 
Image credit: @princesspinky89
Alternatively, stay a little longer to try their quality sashimi alongside a slew of Japanese food options from the dinner menu, such as the Salmon Avocado Handroll ($2.80), Kaisen Arare Don ($10.90) and Salmon Salad ($8.50). 
You can also buy bottles of imported Japanese sauces like ponzu sauce, wasabi and sesame sauce to take home from the store.
Best for: Fresh sashimi and sushi to-go 
Kuriya Japanese Market @ Causeway Point
Address: 1 Woodlands Square, #B1-17 Causeway Point, Singapore 738099
Opening hours: 11AM-10PM, Daily
Telephone: 6893 3231
Kuriya Japanese Market @ Tampines 1
Address: 10 Tampines Central 1, #B1-07 Tampines 1, Singapore 529536
Opening hours: 11AM-10PM, Daily
Telephone: 6444 6601
For information on other outlets, click here.
Website
---
8. Oosh! Nosh! Fashionable Food – Hello Kitty & Pikachu themed snacks
---
Image credit: Word of Mouth 
Apart from its food, Japan is also known for being home to animated characters like Pikachu, Hello Kitty and Doraemon. At Japanese supermarket Oosh! Nosh! Fashionable Food, you get the best of both worlds.
The store is stocked with specialty snacks imported from Japan that you won't be able to find in your ordinary supermarkets – including familiar brands like Pocky and KitKat, but in rare flavours like sakura and honeydew. 

Image credit: Nestia
Apart from character figurines and collectables, you'll find your favourite characters printed on the packaging of snacks like Hello Kitty, Pokemon and Snoopy. There are also retail household products such as salt shakers and towels bearing the likeness of your favourite Japanese characters.
Best for: Collectible character merch and snacks
Oosh! Nosh! Fashionable Food @ Northpoint City
Address: 930 Yishun Avenue 2, #B1-105 Northpoint City (South Wing), Singapore 768019
Opening hours: 10.30AM-10PM, Daily
Telephone: 6265 0762
---
Bonus: Zairyo – online delivery for uni & chutoro
---

Image credit: @zairyosg
Zairyo is an exclusively online Japanese grocery store that's known for delivering fresh seafood straight to your doorstep. Their bestseller is Omakase Uni ($88/100g), also known as sea urchin roe, which is only flown in on a per-order basis. The same is true for other seasonal seafood like Asari Clams ($22.90/500g) and Fresh Snow Crab ($68). 
You'll get free shipping if you spend more than $150 – an easy feat when they've got an endless supply of fresh fish. Otherwise, it's $10 per shipment.
---
Japanese supermarkets in Singapore
---
Thanks to these Japanese supermarkets, we have the luxury of having our Japanese food cravings satisfied anytime we want. Be it for premium beef or for a bag of chips, there are plenty of places we can go to in Singapore to get a taste of Japan. 
Check out more things Japan:
Originally published on 21st February 2020. Last updated by Jessica Lai on 21st May 2021.
Cover image adapted from: @jeaniechu.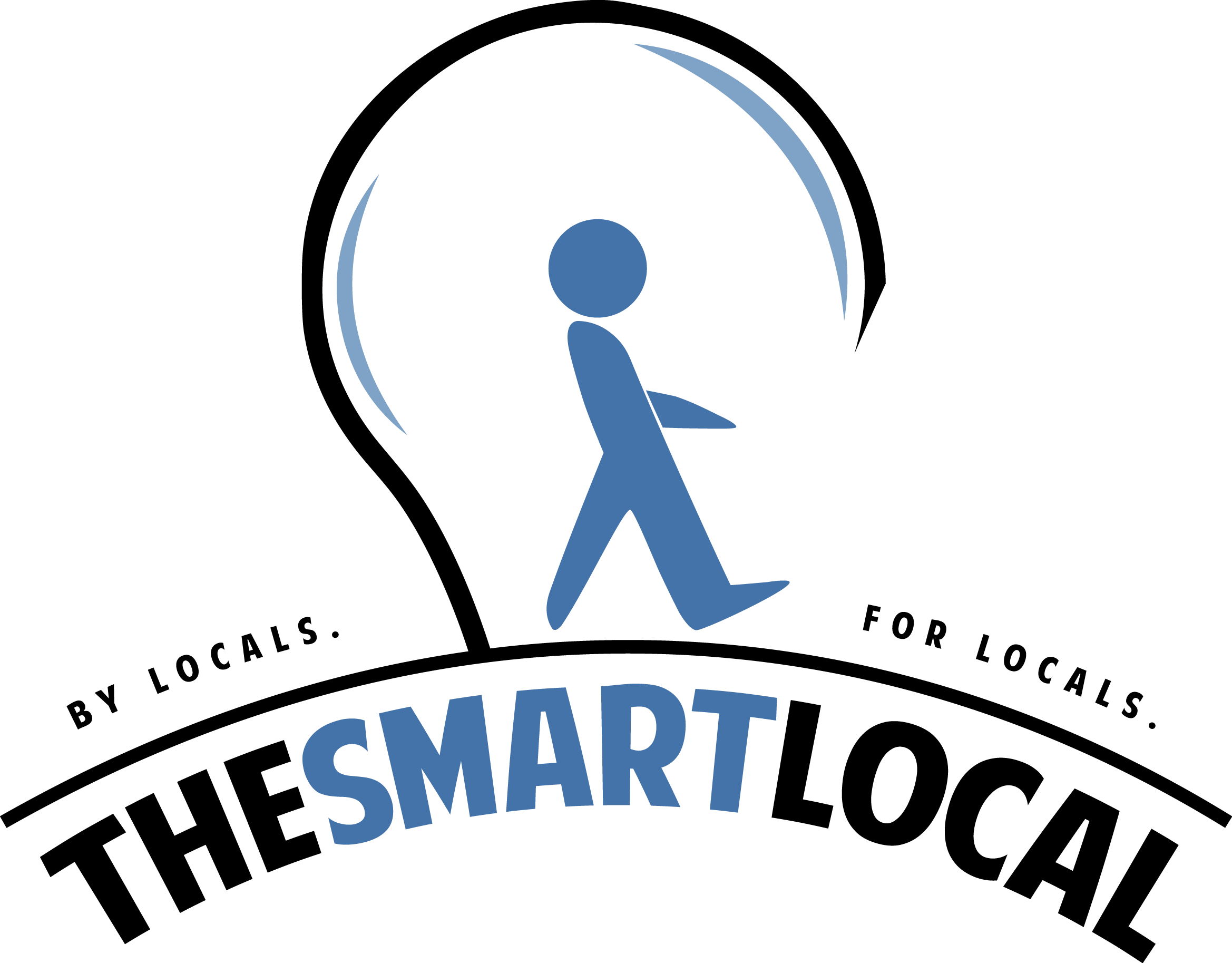 Drop us your email so you won't miss the latest news.