Sunway Big Box in Johor
---
For what felt like ages, we'd sorely missed crossing the Causeway into Johor to shop till we drop and stuff our faces with food. We couldn't be more glad that quick trips to Malaysia are back on the table. And during our absence, a brand new mall has sprung up in the Nusajaya precinct: Sunway Big Box Retail Park in Johor.
Giving us major Singapore Expo vibes, the mall takes on an open-air warehouse concept with unique stores and hasheries, some of which are exclusive to Malaysia. From a BBT chain that's a massive hit with locals to an epic trampoline park, here's our guide to the Sunway Big Box Retail Park, one of Johor's newest must-visits:
---
– Things to do –
---
1. BookXcess – 7.5m-tall "Big Box of Knowledge"
---
BookXcess is where we can expect to find flocks of bibliophiles and social media junkies in the same room. For one, the entire store space is dedicated to books of all genres including fiction, health and wellness, and children's reads. 
Whether you're looking for titles to gift to friends or to add to your personal collection, the books are affordably priced and average out to about RM25 (~S$7.96) each.
The highlight here has got to be the central book display box. Standing at 7.5m, or close to 2 HDB storeys high, this "Big Box of Knowledge" emits a warm, orange glow – doing double work of inviting patrons to enter and as an IG-worthy backdrop. 
The 1st floor of the book box is where parents or family friends can find books and activity kits for young ones. The children's nook has a shoes-off zone where kids can plop their bums on a soft green carpet to browse books before buying. 

Head upstairs for reads catered to us older folks – including comics, fiction, and self-help books. 

The workstations at BookXcess' Setia Alam branch, within Sunsuria Forum mall.
Image for illustration only. 
Cushy seats are scattered around the bookstore for patrons to take breaks in between scouring through shelves of books. The ambience here is quite similar to libraries in Singapore, it's no wonder that we spotted patrons getting work done at desks fitted with power plugs. 
The bookstore also has an in-house cafe, Café Wolf, where you can get coffee from RM5.90 (~S$1.88), or a sweet juice drink (RM6.90, ~S$2.20) for those with kids in tow.
Located at: F-01, First Floor
Opening hours: 10am-10pm, Daily
Telephone: +60 3-5614 4664
---
2. EnerG X Park – Indoor trampoline activity park with tube slide
---
Move aside, regular playgrounds. EnerG X Park is an indoor activity park where the worlds of trampolines, high elements, and sports collide. With over 5 zones of high-adrenaline fun, don't be surprised if you work up a serious sweat despite having stayed indoors.
Before the fun can begin, you and your party will need to sign waiver forms, and get special grip socks which can be purchased over the counter for RM5/pair (~S$1.59). Lockers are available to store your barang-barang at RM5 (~S$1.59) each. 
For those who are anything but acrophobic, try the parkour zone where the extra bouncy red trampoline will launch you up a high wall. I was asked to peek my head out of the windows by the foam block pit before diving into the soft blocks, buuut my heart said no. 
I tried the zip line and high elements obstacle course instead. The obstacle course has 3 floors and features a variety of planks and steps to manoeuvre. Meanwhile, the zip line gives you an aerial view of EnerG X Park from about 1.5 floors high.
After which, advance to the "Leap of Faith" station where you'll leap onto a giant punching bag that swings in the air, before free-falling onto a cushy air bag on ground level. 
Neighbouring the zip line zone is a giant tube slide. You'll have to lug the tube up first, then position yourself snugly in the centre before a staff member pushes you down. Task your mates to stand by their cameras to snap a pic of you in mid-air, as the slide down is pretty fast and you'll only get a smidge of airtime before the landing.
Gather your mates and challenge other groups to a friendly game of dodgeball. You can make use of the slanted trampolines to rebound and launch attacks at the opposing team. Or practice some trampoline tricks here too, if you like. 
Other sporty zones include cage ball, where players aim to get the least balls on their side of the court, and good ol' basketball – with a twist. Channel your inner Lebron James with the aid of a bouncy trampoline, gaining major hang time to score a basket or dunk, even. 
Price: Weekdays from RM48/2 hours per person (~S$15.27) | Weekends from RM58/2 hours per person (~S$18.46)
RM5/pair of socks (~S$1.59) | RM5/locker rental (~S$1.59)
Located at: FF-L-04, First Floor
Opening hours: 10am-10pm, Daily
Telephone: +60 11-1500 0055
---
3. Funscape – Arcade games from RM1
---
Arcades are great spots to hit with your pals for some lighthearted competition. If you fancy yourself to be a game whizz, flex that on your friends at Funscape for ultimate bragging rights. For RM1 (~S$0.32), you'll get 2 tokens to play a single round of games like the popular Jubeat music game.
One of the more unique arcade machines here is a 3D driving game where the typical car race game is levelled up with 3D glasses attached to the machine itself. 4 tokens (RM2, ~S$0.64) scores you 1 game to let your friends be the judge of your driving skills. 
Parents can treat their tots to adorable carousel rides with mascots like bears, dinos, and dolphins that are also tagged at 4 tokens for a spin. 
Before you leave, head opposite to KB Fun – a claw machine haven for BFs to impress their gals by snagging cute plushie souvenirs. Gachapon machines here are aplenty at RM4 (~S$1.27) a spin, for sure-win prizes like Demon Slayer chibi figurines and mini Sumikko Gurashi LED keychains. 
Price: RM1/2 tokens (~S$0.32)
Located at: FF-L-08, First Floor
Opening hours: 10am-10pm, Daily
Telephone: +60 12-3263553
---
4. Themed room corners – IG-worthy spots & neon backdrops
---

Image credit: @melvinous.87
Scattered around the containers of Sunway Big Box Retail Park are several themed rooms where visitors – and especially travellers like us – can document our time here, while snapping pics for our social media feeds. 
Once you've spotted one of these "rooms", it's easy work to find the others along a trail of sorts. There'll also be an info stand nearby with a map of where the rest of the themed rooms are, as well as their themes. 
On the ground floor, we managed to spot a Rainbow Living Room and a 2D Living Room that were close by. They're among the easiest to spot, especially if you're grabbing a meal at Burger King which is sandwiched right between the 2 photo sets. 
Another relatively easy spot is the Vintage Corner, along with the Vibrant Colour Blocks. You'll be able to find this entire set on the ground floor as well, across the former 2 rooms we mentioned. 
Aside from the dazzling neon sign that's consistent across all the photo walls, each of the 3 doors in the Vintage Corner leads to mini spaces that are decorated according to the retro theme too. For instance, a pink payphone room to film your own rendition of Maroon 5's Payphone. 
---
– F&B –
---
5. TeaLive – Malaysians' favourite BBT brand from RM6.80
---

Image credit: Sunway Big Box
Singaporeans and Malaysians can agree on this – our love for bubble tea. It's no wonder that bubble tea store TeaLive has taken centre stage of the indoor atrium at Sunway Big Box's ground floor. 

We tried the Signature Brown Sugar Pearl Milk Tea (RM 7.40, ~$2.35) and Signature Coco (RM7.30, ~$2.32). 
This BBT chain store is exclusively found in Malaysia and has all our favourites, like the quintessential Brown Sugar Pearl Milk Tea (from RM7.40, ~S$2.35) amongst other fruit teas and chocolate milk variations on the menu.
Unique menu offerings include the Nishio Matcha drinks (from RM9.80, ~S$3.12) – made from premium matcha, and organic milk tea made with oat milk (from RM9.80, ~S$3.12). 
Located at: G-AK-12, Ground Floor
Opening hours: 10am-7pm, Daily
Telephone: +60 12-7503066
Bonus: If you've got the feels for something other than BBT, check out nearby shops like Dum Dum Thai Tea for Thai Milk Tea (RM8.90, ~S$2.83) and Shake Shake for smoothies and yoghurt drinks – stationed right behind TeaLive. 
---
6. Mr. Dakgalbi – Cheese fondue set from RM98/4pax (~S$31.19)
---
Mr. Dakgalbi is a Korean resto specialising in spicy dakgalbi, or stir-fried chicken. Their signature is a cheese fondue ring that surrounds the central grill plate, making light work of creating your own cheese-wrapped chicken. 

Image credit: Mr.Dakgalbi
Depending on how many you have in your party and how much tummy space you have, the menu has a Couple Set (RM76/2pax, ~S$24.19) and a Family Set (RM98/4pax, ~S$31.19).  Each comes with fried rice and ramen for carb lovers, marinated chicken for you to grill to your desired level of char, and plenty of cheese fondue to go around.  
Located at: G-05, Ground Floor
Opening hours: 11am-9pm, Daily
Telephone: +60 17-792 2693
---
– Shopping – 
---
7. Romantika – Affordable home decor items
---
Ask any Malaysian makcik and they'll point you to Romantika for home and decor items that'll barely make a dent in your wallet. Unlike regular homeware stores like IKEA which focus on furniture and decorations, Romantika focuses on bringing the outdoors, indoors with a wide variety of artificial plants and "ceramic" pots made of plastic. 
By "wide variety", we mean that the entire store space resembles wholesale florists where shoppers can scour through large pots of flowers and create their own bouquet to take home. 
While most of the vases are made of plastic and thus resistant to breakage, you'll also be able to find ones made out of actual ceramic. Pair it with your curated bouquet to gift your mum or aunties for lasting touches of colour to the living room. 
Besides jazzing up the home with artificial blooms and faux ceramic pots, Romantika also has lots of fabrics for sale. These can be transformed into carpets and drapes to match your home's aesthetic. 
Located at: G-09, Ground Floor
Opening hours: 10am-10pm, Daily
Telephone: +60 17-792 2693
---
8. MR. DIY – Discounted knick-knacks like soft toys & tumblers
---
We're no stranger to hardware store MR. DIY, where anyone can find knick-knacks of all kinds along with, well, DIY stuff. Aside from hardware gear and DIY items, there's also everyday lifestyle items like cute soft toys, water bottles, and caps – think anything that belongs in your home, and you'll find it somewhere in MR.DIY. 
There are a couple of MR. DIY outlets around Singapore's heartlands too, and with already discounted price tags. You can expect to find the same discounts applied here in the OG Malaysian stores. Coupled with the added advantage of the favourable exchange rate, I couldn't help but grab a handful of items for myself. 
Should you set your eyes on an item that's been placed in the wrong aisle, just take it to the nifty price checkers stationed around the store to confirm how much it costs before you add to cart. 
Located at: FF-L-10, First Floor
Opening hours: 10am-10pm, Daily
Telephone: +60 7-533 0346
---
– Bonus: Nearby Sunway Big Box Retail Park –
---
Sunway Big Box Hotel – Family suite room from RM350/4pax
---

Image credit: Sunway Hotel Big Box 
With so much to do around Sunway Big Box Retail Park, the developers of Sunway have conveniently stacked a hotel in the vicinity so visitors can continue in the fun till late, without worrying about transport at the end of the night. 

The Family Suite room comes with 1 Super King Bed, a sofa bed, and a pantry.
Image adapted from: Sunway Hotel Big Box
Be it with family or friends, a group of 4 can opt for the hotel's Family Suite room from RM350/night, which makes it about S$27.77 per person. 
Till 31st December 2022, Sunway Big Box Hotel is also offering package deals with room bookings to spice up your stay. If you're intending to play at LEGOLAND Malaysia, check out the Sunway Hotel Big Box LEGOLAND promo which comes with admission tickets to the theme park. 
You can also check out this hotel deal for Sunway Hotel Big Box.
Address: Persiaran Medini 5, Sunway City Iskandar Puteri, 79250 Iskandar Puteri, Johor Darul Ta'zim, Malaysia
Telephone: +60 7-533 6688
---
X Park Sunway Iskandar – ATV, high elements & glamping
---

Image adapted from: @zedzaid, X Park Malaysia, @fiqh_shariff
Another attraction for the fearless is X Park Sunway Iskandar. Their catalogue of activities ranges from muddy ATV rides to team paintball games and go-karting. Daredevils can also try cycling along a tightrope in the high rope circuit (from RM40, ~S$12.73). 

The glamping "rooms" are modern square huts for 2.
Image adapted from: X Park Malaysia
After a day's work of engaging in exhilarating activities, guests can kick back and spend the night at X Camp Glamping. The campsite comprises cube rooms fitted with amenities to house up to 2, as they recharge for the next day. 
Adventurous duos can go for the glamping package (from RM400/2pax per night, ~S$126.93) that comes with access to 7 activities including archery, go-karting, and ATV rides, on top of a 2D1N stay. If you and boo are simply looking to try out glamping without the added thrills, rooms are available on their own from RM200/2pax (~S$63.47) per night. 
Price (Activity): RM95/pax (~S$30.23) for Combo C (Go-Kart, ATV, Archery, Paintball)
Price (2D1N Glamping): Mon-Thu RM200/2pax (~S$63.47) | Fri-Sun, PH RM280/2pax (~S$88.85)
Address: Jalan Medini Selatan 2, Medini Zone F, Bandar Medini Iskandar, 79250 Iskandar Puteri, Johor, Malaysia
Opening hours: Mon-Thu 2pm-12am | Fri-Sun, PH 10am-12am
Telephone: +60 12-426 6913
X Park Sunway Iskandar website
---
Visit Sunway Big Box Retail Park in Johor
---
Sunway Big Box in Johor has plenty to boast about in its directory. From mouth-watering cheese fondue grilled meats and IG-worthy spots to a next-level bookstore and indoor activity park to spend hours at, it'll be worth setting aside a full day to explore this container-style retail park. 
Staying true to its shopping mall core, you'll be able to find NSK Trade City on the ground floor for home essentials and groceries to stock up on if you're headed for glamping experience; and GSC on the 1st floor to catch the latest movies, with showtimes as late as midnight. 
Address: Persiaran Medini 5, Sunway City Iskandar Puteri, 79250 Nusajaya, Johor, Malaysia
Opening hours: 10am-10pm, Daily
Telephone: +60 7-533 1333
Check out our JB guides for more things to do in Johor:
---
Photography by Alvin Wong.
A portion of this content may contain referral links to products. Our opinions remain our own.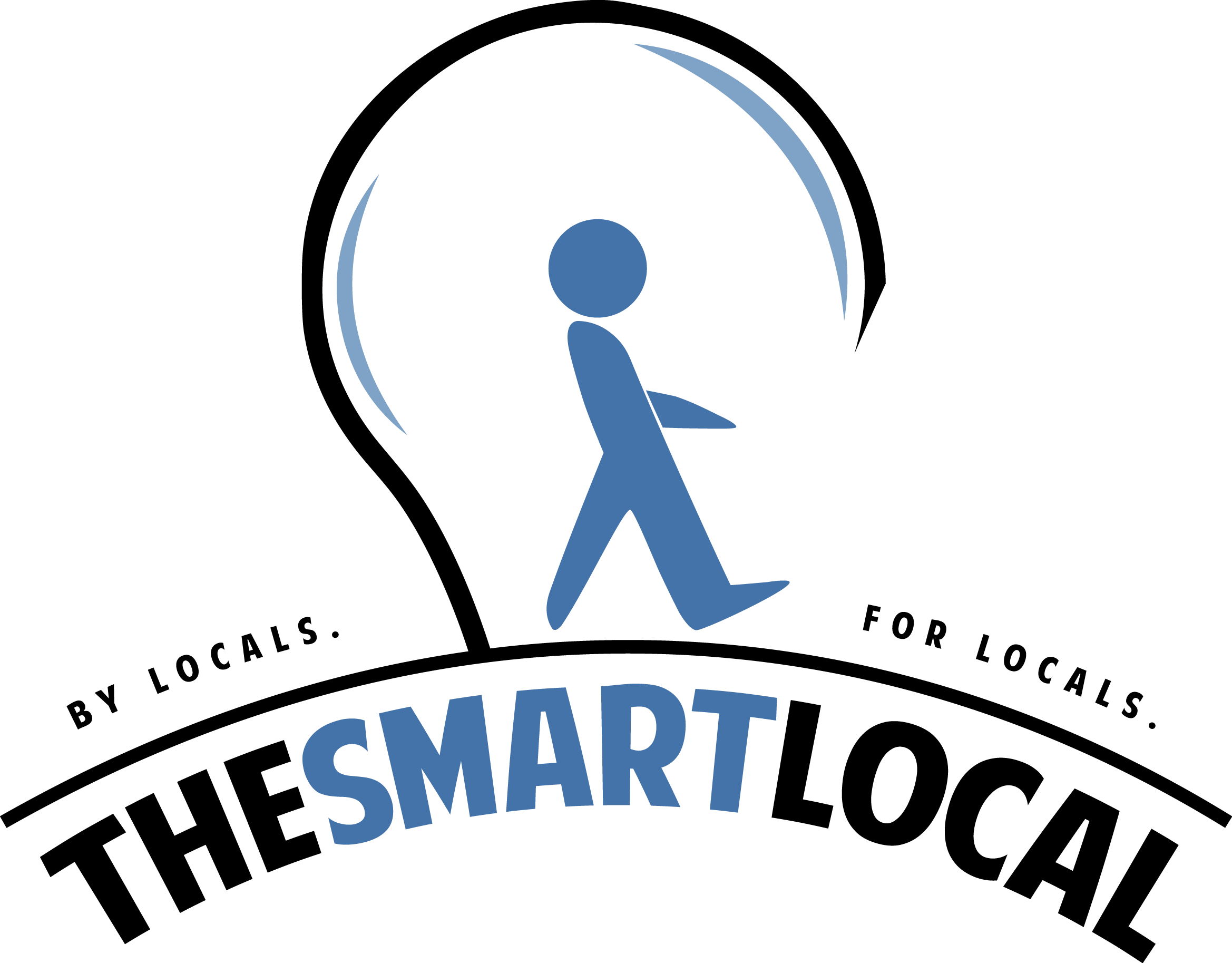 Drop us your email so you won't miss the latest news.