Things to do in Toppen Shopping Centre
---
The December holidays have finally arrived, but if you're too short on leaves to go for a long getaway, fret not, as there's a new attraction right across the border to check out.
Just a 20-minute drive, or a ~RM15(S$5) Grab ride from the Woodlands causeway, is Toppen Shopping Centre, a sparkling new mall chock full of activities. From a free rooftop sports arena to a cinema with 5 different types of halls, here are some of the things you can look forward to:
---
–  Entertainment –
---
1. Seats with inbuilt speakers at TGV Cinemas
---
A JB trip often comprises of shopping and food but their cinema scene is pretty nifty too, especially with the newest TGV Cinemas, comprising of 5 different types of halls to choose from.
Right at the entrance, you'll be greeted by the retro Coca-Cola snack bar, with a power charging station to boost up your phone battery while waiting for the movie to start.
Perhaps the best hall to catch an action or horror movie in is the Flexound Hall (RM18 ~S$6), the first in Southeast Asia and the largest in the world, where there are speakers embedded  into each seat for optimal sound quality. We caught Midway here and could feel the reverberations of each explosion in the movie. No one is going to go "wait, what did the guy just say?" here as the dialogue comes out nice and clear, straight to your ear.
For families with young 'uns in tow, the Family Friendly hall is a perfect spot with seats like the huge Lounger (RM45 ~S$15) that can fit a family of 4. Linked to the back of the cinema is also a playroom for kids with restless feet to run around.

Family Friendly kid's playroom

Infinity Hall
Other halls included in this cinema are the 5 regular Deluxe+ screens, premium Prestige hall, and large-screened Infinity hall which has 3 different types of seats and is powered by the latest 4K laser projector and the 57-channel Dolby Atmos sound system.
Location: L.301
Opening hours: ~10.30AM – 12AM Daily, depending on show times
---
2. Explore the free for all Rooftop Active Zone
---
Bring along a set of sportswear as there's a bunch of adrenaline-inducing facilities on the rooftop Active Zone. The good news is that everything here is free of charge – although you'll need to put in a refundable deposit when you borrow the equipment.
---
Rock climbing
---
9-5 peeps out there, take a break from climbing the corporate ladder and scale the high wall in Toppen's Active Zone instead. Climbing in Singapore can get pretty expensive, ranging around the $30s per entry, so this is a fantastic opportunity to climb without having to watch your pennies.
There are 5 routes of varying difficulty to try out, from beginner-friendly flat walls to tougher inclined routes. Climbing gears like harnesses, shoes and even chalk are provided, but you'll need to bring along a pair of socks to use the climbing shoes.

There's also a bouldering wall is available that you can free-climb at
Deposit required: Harness and shoes – RM30 (~S$10), Helmet RM20 (~S$6.50), Chalk Bag RM10 (~S$3.30)
Deposits will be refunded when the items are returned in the original condition at the end of the session!
Rock climbing sessions: 11AM-1PM, 1PM-3PM, 3PM-5PM, 5PM-7PM, 7PM-9PM, Daily
Register 30 minutes before each session starts.
---
Skate Park
---
The skatepark, with graffiti spray painted along its walls, is where you can show off some of your skills, and pick up some tricks from fellow skaters. Skateboards and rollerblades aren't available for rental so remember to bring your own along!
---
Multi-purpose court
---

Open-air multi-purpose court
Let your inner Lebron James loose and shoot some hoops at the rooftop basketball court. The area can also be turned into a badminton or futsal court for a few bouts of friendly matches.
Rooftop Active Zone
Location: L3 Rooftop Active Zone
Opening hours: 10AM-10PM, Daily
---
3. Sing at Mini Studio karaoke from $3/hour for 2 people
---
Leave your stresses behind at the Mini Studio karaoke, where you can bellow your lungs out in cosy wooden capsule rooms. We managed to find a good variety of English and Mandarin songs here, including the latest hits.

There are 8 different language settings to choose from
There's no need to worry about going embarrassingly off-tune in their Small Room, as the  microphones are linked to the provided headphones instead of loudspeakers. Prices start from a wallet-friendly RM9/hour (~S$3) per room, meaning you'll need to fork out just above a dollar per person! 
Larger groups can also check out the Medium Rooms (RM18~S$6/hour) that fit up to 4 people and Large Rooms (RM22 ~S$7/hour) for groups of up to 6.
Opening hours: 10AM-3AM, Daily
Location: L3.12
---
4. Get refreshed at the outdoor playground and splash park
---
If walking around the huge mall has gotten the kids tired, let them freshen up at the outdoor playground, where there are water fountains, slides, bridges and a giant splash bucket. Eateries like Molten Chocolate Cafe surround the playground so parents can grab a cuppa nearby and relax while the kids run free.
---
5. Explore the Rooftop Garden
---
At dusk, a great place to catch the sunset is the Rooftop Garden. Filled with lush greens, neon lights and an unobstructed view of the area around, the sprawling space is great for post-dinner walks and HTHTs.

Grab a shot or two for the 'gram at their wooden gazebos framed with vines and neon strips
---
6. Shop for home furnishing at the integrated IKEA
---
The existing IKEA Tebrau is also now connected to Toppen via an air-conditioned link, so you can pop by to bag some savings on your furniture buys. As the largest IKEA in Malaysia, this one is a lot bigger than the one at Tampines with 54 showrooms for inspiration for your dream room.
Unlike the situation in Singapore, you won't have to rush in to fight for seats either as their spacious cafeteria has plenty of room for everyone.
Opening hours: Sun – Thu 10AM-10PM | Fri, Sat & eve of  PH 10AM-11PM
---
–  Food –
---
A trip to JB is incomplete without a food feast. And with so much to do and see while you're here, you're better off fueling up at one of Toppen's many restaurants and cafes. Here are some things that are on the menu:
---
7. Indulge in local food at Food Empire
---
Featuring an array of local food, Food Empire is an air-conditioned, comfortable food court for grabbing a hearty meal.
Seafood lovers can't miss out on the Nasi Goreng Stulang store, a branch off the popular joint near the second link frequent JB-goers might know about. The seafood here is brought in fresh daily, cooked on a sizzling iron griddle, and charged by weight so you can order however much you want.
A must-try is the Pari (RM8~S$2.60/100g), or stingray, which is tender and sweet, and topped with a coat of spicy sambal. The Udang (RM18~S$6/100g) also blew us away as well with large and juicy prawns grilled with curry.

Classic Kolo Mee and Mancai Mihun
For Malaysian-favourites, head to Sarawak Taste for lip-smacking fare like their Kolo Mee (from RM9.90~S$3), available in classic, laksa broth or with toppings like fried chicken and seafood. A dish hardly found in Singapore that you might want to try as well, is the Mancai Mihun (RM12.90~S$4), a light bee hoon dish with eggs and mancai, also known as sweet leaf.
Location: L3.26
Opening hours: 10AM-10PM, Daily
---
8. Feast on "Korea's best fried chicken" at KyoChon
---

Chi-ken not say no to this
Dubbed as Korea's best fried chicken, KyoChon now has a second branch in JB at Toppen with the same menu as the OG one in Seoul. 

Honey fried chicken
K-fried chicken fans are in for a treat with flavours like Soy Garlic (RM19~S$6.20/8 pieces), Honey (RM$32~S$10.50/8 pieces) and Red Pepper (RM19~S$6.20/8 pieces). If you can't decide, the Honey is a killer, with a sweet sauce complementing the juicy chicken meat, and a thicker batter than the rest, providing a satisfyingly crispy bite.
Boneless chicken is also available for those who prefer biting into sizable chunks of meat without worrying about bones.
Location: L1.101
Opening hours: 10AM-10PM, Daily
---
9. Satisfy your sweet tooth at Molten Chocolate Cafe
---
Any plans for a diet will be gone with the wind when you step into Molten Chocolate Cafe. Their menu comprises a variety of lavish chocolatey dishes from Molten Sizzling Pancake (RM26.50~S$8.70) – both a feast for the tastebuds and the eyes.
No drink is more perfect for a rainy December than a cup of Belgium Hot Chocolate (RM14.50~S$4.80), which comes with an intricate floral-like art on top. 
Location: L3.28
Opening hours: 10AM-10PM, Daily
---
Things to do in JB
---

Image adapted from: Toppen
JB has always been the enthralling answer to all our weekend what-should-we-dos, but now there's another reason to visit. With the easily accessible Toppen Shopping Centre, complete with its plethora of activities to try out, and nummy grub to munch on, there's no need to look any further for your next getaway!
Toppen Shopping Centre
Address: Toppen Shopping Centre, No. 33, Jalan Harmonium, Taman Desa Tebrau, 81100 Johor Bahru, Johor, Malaysia
Opening hours: 10AM-10PM, Daily
Tel: +607 277 3188
---
This post was brought to you by Toppen Shopping Centre.
Photography by Lery Villanueva.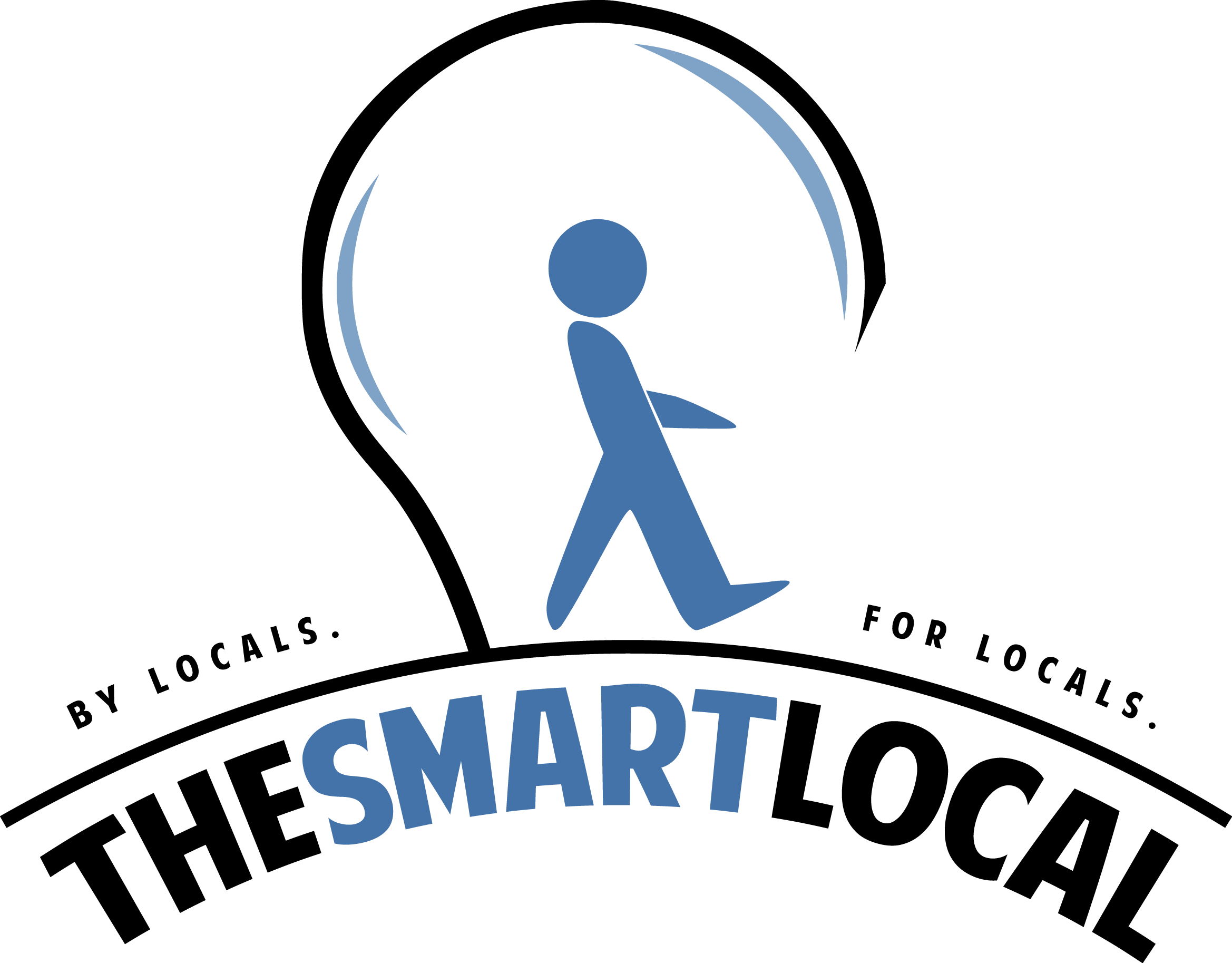 Drop us your email so you won't miss the latest news.