Adventure Cove Waterpark guide
---
Having spent a good part of my 21 years of existence perspiring profusely, I find comfort in knowing that there are pockets of cool that offer respite when the heat gets unbearable: pools, beaches and waterparks. They are, for the sweaty Singaporean, heaven on earth.
Out of the 3, waterparks are the most fun way to cool down. But because they encompass a host of attractions compared to pools and beaches, you shouldn't visit one without a solid game plan to conquer its many rides and attractions.
Here we present the most comprehensive Adventure Cove Waterpark guide you can find on the interwebs, complete with tips, pictures, and other useful information that will make your next trip down a fulfilling one.
Adventure Cove Waterpark's attractions can be divided into 3 categories: adventure rides, non-rides, and marine encounters.
---
Rent lockers & cabanas to keep your belongings safe
---
Alongside your valuables, that nagging, kiasu voice in your head is responsible for the cap, sun visor, and copious amounts of snacks that have miraculously managed to fit into your backpack.
Upon entry, changing rooms and lockers are located on your left. 
Lockers are located strategically at the entrance, and come in 2 sizes. It costs $10 to rent the smaller one and $20 for the larger one. You can access your locker anytime you want during the day.

The smaller locker should be able to comfortably fit 2 regular sized backpacks. 
If the lockers by the entrance are full during peak periods, take a stroll to Bluwater Bay to deposit your belongings at the lockers there. Bluwater Bay happens to be closer to the attractions, so this might come in handy.

Cabanas near Bluwater Bay.
If you are coming to the waterpark in a group, a more value-for-money option is to rent a cabana at Bluwater Bay or Seahorse Hideaway & Adventure River Gardens. Prices range from $88-$186, varying with duration of booking, location, and peak/non-peak season.
Renting a cabana comes with perks like F&B vouchers worth up to $35, 2 towels, and a locker to stow all your belongings . Cabana bookings come on a first-come, first-serve basis – you can book one at the Guest Services Counter inside the park, located near the entrance when you arrive. Else, make a booking in advance on RWS' website to play safe.
Note: Cabana bookings are not inclusive of entry tickets. 
---
– Adventure rides –
---
All rides are clustered at the west side of Adventure Cove Waterpark, so you can get from one ride to another quickly. We recommend starting with the rides first before moving on to the other attractions as the queues tend to get longer here over the course of the day. 
Grab a float and hop on the Adventure River for a fast-track journey to your first stop after depositing your stuff in the lockers. The Adventure River circles the entire waterpark, and you can get off anywhere you want.

Float through dark caves and watch out for surprise splashes from tipping water buckets.
There's no need to worry about returning your float – you can either leave them in the pool or deposit them at the many float return stations dotting the river's course.
---
The Whirlpool Washout & Spiral Washout 
---
The Spiral Washout and the Whirlpool Washout share the same platform and exit pool. Hop onto a double-float with your bestie and prepare for a reeling ride through the giant slides.
Spiral Washout.
With its multiple twists and dips, the Spiral Washout sends you through a swirling funnel. It's the milder of the 2 slides so you'll want to go for this one first.
Thrill factor: 3 / 5
Kid-friendliness: 2.5 / 5 

Whirlpool Washout.
The Whirlpool Washout takes you through spins, turns and dips before expelling you at the end into a large splash pool at the end. On the way down, you'll swirl around a giant "bowl" before being sucked into a hole and expelled out the end of the ride.
Thrill factor: 4.5 / 5
Kid-friendliness: 2.5 / 5 
---
Tidal Twister
---
Head towards the direction of Bluwater Bay, the waterpark's only wave pool, and you'll find the rest of the rides. The Tidal Twister is next on your list.
The scariest part of this ride was gliding down a tunnel in pitch darkness, through unexpected swirls and winding paths. Hang on tight since you'll be spun around in circles – we ended up exiting the ride facing backwards!
But compared to the rest of the rides, it's relatively mild and great for those not too keen on fast and intense drops.
Thrill factor: 2.5 / 5
Kid-friendliness: 2.5 / 5 
---
Pipeline Plunge
---
Beside the Tidal Twister is the Pipeline Plunge. We crown this next ride the second-most thrilling ride in Adventure Cove Waterpark. Fast, dark and unpredictable, this ride will surprise you at every turn.
Thrill factor: 4 / 5
Kid-friendliness: 2 / 5 – the ride may be a li'l  too thrilling for younger children.
---
Dueling Racer
---
Race a friend down this ride on blue rubber mats.
Competitive folks, this one's for you. With 2 identical parallel lanes, this is where you can race your buddy in a bid to see who can reach the bottom first. Although this slide is short, you'll descend face first down an exciting drop at the very beginning, giving you quite the rush.
Thrill factor: 3 / 5
Kid-friendliness: 3.5 / 5 – The blue rubber mats are light and easy to carry, but children under 122cm must be accompanied by a supervising parent.
---
Riptide Rocket
---
After approaching all rides with nonchalant, level-headed coolness (read: we totally did not scream our heads off), we now reveal Adventure Cove Waterpark's most electrifying ride: the Riptide Rocket.
Exiting the Riptide Rocket – what a blast!
If you're adamant about going out with a bang, the Riptide Rocket should be placed at the end of your lineup, because it'll warrant a heart-stopping finale. With 3 intense drops, you'll only stop screaming when you've run out of breath.
Up, up and away!
There are no floats or mats to carry this time, courtesy of the cool hydro-magnetic technology that lifts both riders and floats up to the top of the ride. The Riptide Rocket also only has 2-seater floats so come in pairs.
Thrill factor: 5 / 5
Kid-friendliness: 1.5 / 5 – With its multiple drops and fast speed, this can be scary for young children.
Note: The minimum height requirement is 107cm for the Riptide Rocket, Dueling Racer and 122cm for all other rides.
---
– Other activities & attractions  –
---
Moderation is key. No matter how much of an adrenaline junkie you are, your time at Adventure Cove Waterpark should not be just you going on the Riptide Rocket again and again. It'd be a crime if you fail to check out the waterpark's other attractions.
---
Bluwater Bay
---
In between thrilling rides, give your heart a break at Bluwater Bay. At this large tidal pool, feel like you're out at sea, minus the stickiness of salt water. Every 20 minutes, expect a series of waves that'll swish you around – the deeper you go, the larger the waves!
There are lifejackets you can borrow if you can't swim, and free-for all inflatable rainbow balls you can toss around with your friends. 
---
Big Bucket Treehouse & Seahorse Hideaway
---
Located on the left and right of Bluwater Bay respectively are the Big Bucket Treehouse and the Seahorse Hideaway. Older children would likely prefer the Big Bucket Treehouse with its playground set-up complete with slides and climbing ropes. 
The Seahorse Hideaway, on the other hand, is great for young tots with its shallow wading pool and water fountains. It's also located right near some cabanas, where parents can lounge while keeping an eye out for their kids.
Kid-friendliness: 5 / 5
Note: These attractions require children under 122cm to be accompanied by a supervising companion. 
---
Rainbow Reef
---
The Rainbow Reef is, without a doubt, the best attraction Adventure Cove Waterpark has to offer. As a thrill-seeker, I had expected to be hopelessly enamoured with the Riptide Rocket, the most exciting ride at the waterpark. Yet it was snorkelling at this man-made reef that truly captured my heart.

When you enter Rainbow Reef, staff members will direct you to put on a lifejacket like this.
You'll be briefed on safety and given a crash course on using your snorkelling equipment before you are allowed to begin.
The moment I slid into the refreshing cold of the reef, my heartbeat quickened as if I were approaching a drop on the Riptide Rocket because it was just so beautiful.
We entered another world altogether with schools of vivid neon fishes and colonies of bizarre looking corals. It was as if Finding Nemo had come to life before my very eyes.
I can try to put it in words, but I'll never do its beauty justice. You need to see the breathtaking myriad of colours for yourself and experience how surreal it feels to reach out and have fishes swim almost within your reach.
Swimming through the course of the entire reef can get tiring for some, but with lifeguards stationed all around ready to assist at any time, there's no need to worry unduly.
Kid-friendliness: 3.5 / 5 – As long as they can swim, they're good to go.
---
Sunbathing on deck chairs
---
Catch some sun on the lounging chairs amply placed around the entire waterpark. Areas include near the entrance, Bluwater Bay, and between Rainbow Reef and the Bay Restaurant.
---
Hidden cave
---
Now, right in the middle of the waterpark is a giant rock formation and it isn't just for show. Take the elevator or stairs up to the second floor to check out a hidden cave filled with artificial stalactites and stalagmites. 
---
(Temporarily closed) Splashworks 
---
If you're still hankering for that frisson of excitement, head down to Splashworks at the east side of Adventure Cove, close your eyes, and take a wild plunge off the highest platform.
Splashworks also comprises an obstacle course built over water. The 3 obstacles are: a balancing beam, a rope bridge and a rope wall.
Tip: Keep your body streamlined when jumping because belly-flopping into the water will hurt!
---
– Ultimate Marine Encounters –
---
Remember petting zoos with chicks and goats? Adventure Cove Waterpark has a version that is way cooler: Ultimate Marine Encounters, complete with marine animals like dolphins and rays. You'll love feeding and watching these adorable animals swim around up close.
The admission fee for Adventure Cove Waterpark does not include Ultimate Marine Encounters, and additional surcharges apply. However, we took part in a 15-minute ray feeding session at Ray Bay – an experience that we found to be worth every penny.
Note: Separate charges apply for Ray Bay, Dolphin Interaction Programmes and Shark Encounter.
Prices:
Ray Bay – $59

Shark Encounter – $79

Shark Dive – $327
The animal trainers are knowledgeable and dedicated to giving you the best possible marine encounter experience. 
---
– Cafeteria & food carts –
---
Even swashbuckling adventurers require nourishment. After a day of conquering the rides' many tortuous turns, you'll be famished and craving a good meal.
Conveniently located next to the last of the rides and beside the Rainbow Reef is The Bay Restaurant. Stop by this food court-style eatery to enjoy dishes like Katsu Chicken Curry Donburi ($17) and Chicken Burger with Fries ($16). 
If you're looking for a quick bite, there are several food carts situated around the waterpark. Hot Dogs & Drinks near the Big Bucket Treehouse offers beef and chicken hot dogs, nachos and bangers and mash. Bottled drinks and sodas are available here. 

There's no shortage of food at Adventure Cove, that's for sure. 
---
RWS Invites membership 
---
There's so much to do within one day at the park and if you foresee yourself coming back time and again, do your future self a favour and sign up for the RWS Invites membership (no longer available). At just a one-time $8 enrolment fee, you'll be privy to rebates at participating outlets such as The Bay and the food carts at Adventure Cove. 
To top it all off, you'll also save with discounted rates to RWS attractions for your next visit to Sentosa. Think 10% off tickets to Universal Studios Singapore and S.E.A. Aquarium among dining deals and free parking with minimum spend.
---
– Final tips –
---
Attire
---
Before any adventurer embarks on their perilous journey into waters uncharted, they must be appropriately attired. Come dressed in proper swimwear – that means no clothing with zippers and buttons. Undergarments also do not pass off as swimsuits!
The Reef n Wave Wear shop located next to the entrance sells a variety of surf and swim apparel, as well as other waterpark essentials like flip flops. You can also buy adorable souvenirs here.
Although the dress code says no slippers, you are allowed to wear footwear within the waterpark – just not on the rides. We recommend keeping your slippers on as you wander around the park as the rough floor can be a little uncomfortable to walk on barefoot.
You can deposit your footwear at racks available near every ride. However, don't leave valuables on these shelves – they will be unattended and in plain sight. 
---
Getting To Adventure Cove Waterpark
---
If you're heading here by train, head to Level 3 of Vivocity and board the Sentosa Express. No tickets are required if you have an EZ-Link card – simply tap in. Entry costs $4, so make sure your card has sufficient value. Alight one stop later at Waterfront station.
If your bus alights at the HarbourFront bus interchange, board bus RW8 from bus stop number 14141 at VivoCity or bus stop number 14121 at Merrill Lynch, HarbourFront. You should alight at the Resorts World Sentosa drop-off point.
For those driving, stay on the left lane and go down Ramp A after you enter the Sentosa Gateway. Keep right and look for signages that direct you to the B1 East Car Park. Park in either the red or blue zone. 
Alternatively, if your wallet is looking a little worse for wear, you can walk in for free via the Sentosa Boardwalk. Once at VivoCity Level 1, look for directions to the boardwalk.
Nearest MRT: HarbourFront (NE1/CC29) take Exit E towards VivoCity
Bus service numbers: 65, 80, 93, 188, 855, 10, 30, 97, 100, 131, 143, 145, 166
---
Have a splash at Adventure Cove Waterpark
---
With almost everything you need to know about Adventure Cove Waterpark in this guide, you're all set up for a great time at the waterpark. Water you waiting for?  
ADMISSION FEE
Adult (18-59): $26 for non-peak | $32 for peak
Youth (13-17): $24 for non-peak | $28 for peak
Children (4-12): $20 for non-peak | $24 for peak
Seniors (>60): $20 for non-peak | $24 for peak
8 Sentosa Gateway, Sentosa Island, Singapore 098269
Opening Hours:
Monday 10:00 AM-05:00 PM

Show Time
| | |
| --- | --- |
| Monday | 10:00 AM-05:00 PM |
| Tuesday | 10:00 AM-05:00 PM |
| Wednesday | Closed |
| Thursday | 10:00 AM-05:00 PM |
| Friday | 10:00 AM-05:00 PM |
| Saturday | 10:00 AM-05:00 PM |
| Sunday | 10:00 AM-05:00 PM |
RECOMMENDED TICKETS AT $39.00
For more activities on Sentosa:
---
This post was brought to you by Resorts World Sentosa.
Promotions listed in this article may no longer be valid.
Original article published on 8th April 2015. Last updated by Kezia Tan on 14th June 2023.
Photography by Clement Sim.
A portion of this content may contain referral links to products. Our opinions remain our own.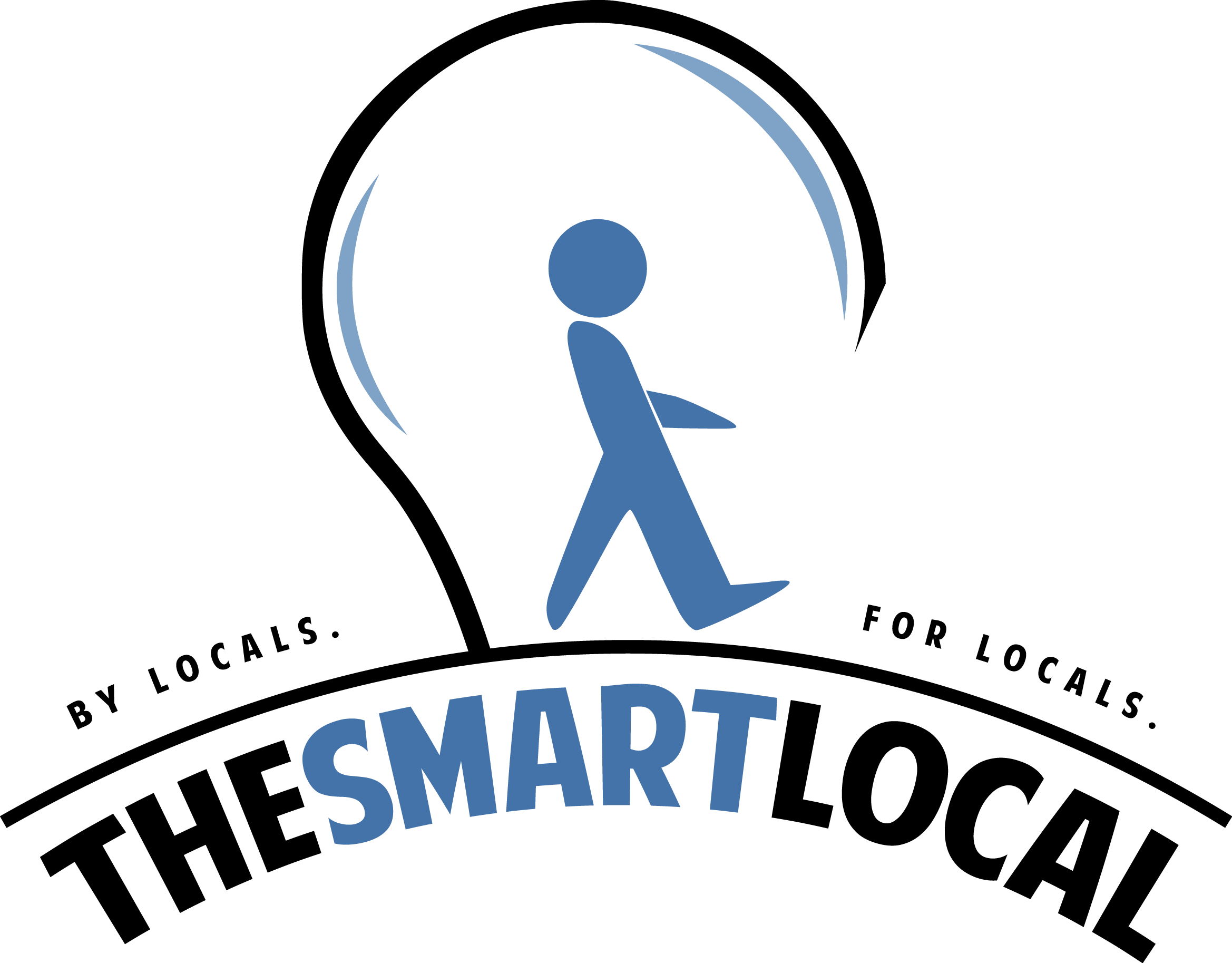 Drop us your email so you won't miss the latest news.