Sentosa attraction tips
---
Sentosa for most of us = Universal Studios Singapore, beaches, and cable cars. In essence, it's our go-to spot for everything we need to unwind and forget about the 9-to-6 grind. 
Most of us may have been there a gazillion times before, but before you dismiss it as a locale that's all too familiar, you may be surprised to find that the island still has some ground left uncovered. From money-saving tips at popular attractions to "secret" things to do, below are 9 insider tips to exploring Sentosa that even veterans may not know:
---
1. Enter Universal Studios Singapore 2 hours early to beat the crowd
---
Avid theme park goers, you might already know these common hacks: go as early as possible, avoid weekends and head for popular rides first. If you'd like to one-up the rest and maximise each ticket further, purchase early admission tickets the next time you head down to Universal Studios Singapore.
An early admission ticket will get you into the theme park at 12PM while – everyone else holds out till 2PM! One would normally have to top up for early entry for tickets purchased on-site, but you can snag early admission One-Day Tickets from an affordable $66/adult if you purchase your tickets online.
The extra pocket of time can be spent on meet-and-greets with select characters, lunch at the park's themed restaurants and, most importantly, lining up for popular rides before everyone else.
Universal Studios Singapore
Price: $66 on Klook
Address: 8 Sentosa Gateway, Singapore 098269
Opening hours: Thu – Sun 2PM-9PM (closed from Mondays to Wednesdays)
Book Universal Studios Singapore ticket with early entry on Klook.
---
2. Splurge on a USS VIP Experience for a private tour & to skip queues
---
With zones that include Hollywood, New York and Ancient Egypt, Universal Studios Singapore makes us forget we're still in Singapore. If you'd like to feel like royalty while at it, splurge on Universal Studios Singapore VIP Experience to treat yourself to the best of the theme park.
The VIP Experience comes with a 5-hour private guided tour through the theme park with priority access to rides and select meet-and-greet with your favourite characters. You'll even get to pick up fun facts about the theme park that most aren't aware of, like the secret room in the Far Far Away Castle that you can book for private parties*.

Far Far Away Castle's secret room. Image was taken pre-Covid-19.
Image credit: RWScoop
Meals are also essentially covered with the $25 meal vouchers provided, and you'll get an exclusive lanyard and pin as a souvenir.
* Social gatherings at the Far Far Away Castle's private room are not permissible during Phase 3, based on government regulators. 
Universal Studios Singapore VIP Experience
Price: $299 on Klook
Address: 8 Sentosa Gateway, Singapore 098269
Opening hours: Thu – Sun 2PM-9PM (closed from Mondays to Wednesdays)
Book the Universal Studios Singapore VIP Experience on Klook.
---
3. Learn scuba diving or go behind the scenes at S.E.A. Aquarium 
---

Image credit: Resorts World Sentosa
It may come as no surprise that many scuba diving courses in Singapore require a trip to popular dive sites in the likes of Malaysia and Indonesia. But if you prefer to do the deed 100% locally, you can get your PADI certification in Singapore at S.E.A. Aquarium instead.

Image adapted from: Resorts World Sentosa
Their Open Ocean Habitat – a.k.a. the giant tank that's home to over 40,000 marine animals – simulates the actual conditions of the sea. You'll get crystal clear visibility with the well-maintained water and get to swim with the majestic reef manta rays, zebra sharks and the goliath groupers.
If diving isn't your thing, no worries – you can still explore the S.E.A. Aquarium in-depth with a VIP tour. It is a 3-hour guided tour of the aquarium which brings you to some exclusive behind-the-scenes tours of the aquarium and Dolphin Island.
Book a ticket to S.E.A. Aquarium.
S.E.A. Aquarium PADI Open Water Dive
Price: $548
Address: 8 Sentosa Gateway, Sentosa Island, Singapore 098269
S.E.A. Aquarium PADI Open Water Dive website
---
4. Take a free shuttle bus to Quayside Isle for waterfront dining
---
Everyone tends to flock to VivoCity during a day out at Sentosa, but if you prefer a quiet and more intimate setting, head to the lesser-known Quayside Isle at Sentosa Cove instead.
Reminiscent of Sydney's Darling Harbour, the open-air seaside mall is home to a myriad of waterfront restaurants, perfect for a romantic date – or any other special occasion for that matter. Think Greek food at Mykonos On The Bay, fresh oysters at Greenwood Fish Market and alfresco pizzas at SolePomodoro Trattoria Pizzeria.
Pro-tip: if you're just feeling peckish, there's also a Cold Storage nearby for a quick snack.

Mykonos On The Bay
To get there, you can either drive or take a free shuttle bus, Sentosa Bus B, that runs between Quayside Isle and Beach Station of the Sentosa Express monorail every 10 minutes. Alternatively, if you're coming from HarbourFront Bus Interchange, catch the $2 Sentosa Cove Shuttle Bus that departs every 30 minutes. 
For those who fall in love with the area, consider a stay in the nearby W Singapore – Sentosa Cove.
Quayside Isle
Address: 31 Ocean Way, Singapore 098375
Opening hours: 10AM-10PM, Daily
Telephone: 6887 3502
---
5. Get discounted attraction tickets with your Sentosa Fun Pass
---
Much like the coins you'd use at an arcade, Sentosa Fun Passes are tokens that you can purchase online and then spend on attractions on the island such as Ola Beach Club, HeadRock VR and Mega Adventure Park. For the most part, using tokens helps you save a couple of bucks, as compared to purchasing tickets directly from the attraction. 

Sentosa Cable Car – 20 tokens (~$20); U.P. $35
You may have first heard of the NDP 2020 Fun Pack, where 20 fun pass tokens were distributed to every Singaporean family, but chances are, you probably have used them up by now. Purchase more for your next "Singapoliday" on the island from $100/120 tokens on Klook (U.P. $120). 
Other attractions your Sentosa Fun Passes can be used at include:
HeadRock VR 

Ola Beach Club

Sentosa 4D AdventureLand

Madame Tussauds

Gogreen Segway Eco Adventure
View the full list on Sentosa's website.

---
6. Make your own wax figures at Madame Tussauds
---
For artsy souls who have conquered painting and arts and crafts, try your hand at Madame Tussauds's new 90-minute Behind The Magic Wax Experience. Other than just snapping pics with celebrities from Obama to Jay Chou at the museum, you can now get down and dirty with hands-on wax-making activities. 
Find out how figurines are made and maintained with wax surface fixing, oil-painting and even hair insertion walk-throughs. Fun fact: Each figurine can have around 100,000 strands of real hair, and each is inserted individually – eyebrows included!

Oil painting
Towards the end of the session, you'll also be introduced to the wax-making booth. With the guidance of the instructor, create an uncanny replica of your finger by dipping it into a pot of warm 60-70°C wax. Afterwards, experiment with wax dip-dyeing on solid wax sculptures. 
You'll be working with the same type of wax used in candles, so take notes if you'd like to work on similar DIY projects in the future.
Madame Tussauds Behind The Magic Wax Experience
Price: $49.90 on Klook (comes with entry ticket to the museum)
Session schedule: 11AM, 3PM & 5PM, Sat & Sun only
Address: 40 Imbiah Road, Sentosa, Singapore 099700
Telephone: 6715 4000
Book Madame Tussauds Behind The Magic Wax Experience with Klook.
---
7. Time your Skyline Luge visit to catch the sunset or fireworks
---
During the daytime, the 7-minute gondola ride up to Skyline Luge may provide a scenic view of the Siloso area. But for the best experience, the optimal time to visit is really 7PM and after.
Come sunset at around 7PM, catch a panoramic view of a paddle-pop sky as the sun sets over the horizon. If you time your visit just right, this is also a great vantage point to catch the iridescent Wings of Time* fireworks which happen at 7.40PM – 8PM and 8.40PM – 9PM daily.

*Wings of Time may be affected by the pandemic and has not reopened in Phase 3.
Zipping down the luge tracks at night won't be your typical luge affair either. The track turns into a scene out of our Mario Kart dreams with psychedelic neon lights after 7PM on Fridays and Saturdays – so be sure to head down then!
Skyline Luge
Price: $21.50 on Klook
Address: 1 Imbiah Road, Singapore 099692
Opening hours: Sun – Thu 11AM-7.30PM | Fri & Sat 11AM-9.30PM
Telephone: 6274 0472
Book Skyline Luge on Klook.
---
8. Hike to Fort Serapong for an Indiana Jones adventure
---
Adventurous souls, we know that a journey off the beaten path is bound to hit the spot. If you're on the lookout for your next weekend quest, try a guided tour up to Fort Serapong, the lesser-known counterpart of the popular Fort Siloso.
Located on an obscure hill on the island, the area is hidden away from crowd-laden areas of Sentosa and remains a charming enclave engulfed in nature. The hike up is pretty easy – it's an approximate 30-minute-walk up a 400M hill. Along the way, you'll catch views of the sea peeking from between the trees.
Once at the fort, you'll also be greeted with a largely untouched 1800s fort complete with tunnels, bunkers and artillery batteries – much like a scene out of Indiana Jones. Be sure to wear proper shoes as the dirt paths can be slippery during the rainy season.
Note: Mount Serapong lies within a conserved area – to explore it, book a guided tour by emailing nature@sentosa.com.sg.
---
9. Get early boarding and a free tour on a dinner cruise
---
You may have noticed the Royal Albatross' unmissable presence docked in front of Resorts World Sentosa every time you enter the island. For anyone who's wondering – yes, this is a fully operational ship, not just decor.
The luxury ship sets sail every evening, a perfect setting for a romantic date with your boo. Book a 3-course dinner cruise for the most immersive experience complete with an appetiser, main and dessert alongside complimentary drinks.
Check out Klook for an exclusive deal which comes with a dinner cruise, guided tour and early boarding of up to 1.5 hours – which means more time to get those perfect wanderlusty IG shots!
Royal Albatross Dinner Cruise
Price: $208.65 on Klook
Address: 8 Sentosa Gateway, Singapore 098269
Opening hours: Fri 7AM-11PM | Sat 5PM-7.30PM & 8.30PM-11PM | Sun 6PM-10PM (Closed Mondays – Thursdays)
Book a Royal Albatross dinner cruise on Klook.
---
Explore Sentosa and the rest of SG with Klook
---
While we get swept away with the popular attractions in 2021, let's also not forget to dig a little deeper to uncover the obscure activities and deals in Singapore. Plenty of intriguing things to do lie under our very noses, often overlooked.
Scroll through Klook's website and you'll come across droves of ideas to spice up your next weekend with. Just like Sentosa, the entirety of our little red dot is also home to limitless attractions, tours and deals – many of which you can book seamlessly with just a tap of a button, on Klook's website or app (Klook on iOS | Klook on Android).
Get updates on safe distancing measures and regulations on Sentosa's website.
---
This post was brought to you by Klook as part of the SingapoRediscovers campaign.
A portion of this content may contain referral links to products. Our opinions remain our own.
Disclaimer: Some images were shot prior to Covid-19.
Cover image adapted from: TheSmartLocal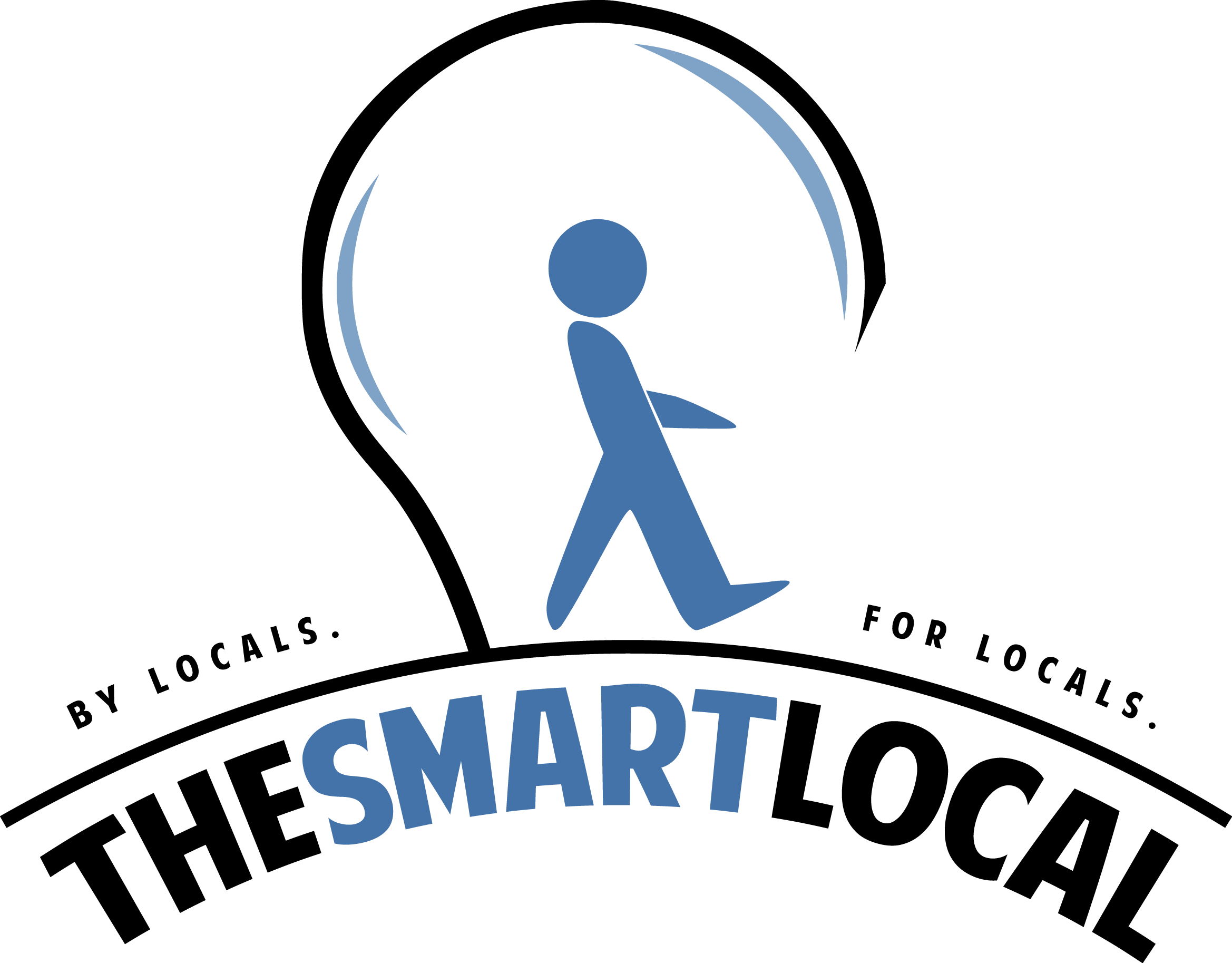 Drop us your email so you won't miss the latest news.