Free water playgrounds in Singapore
---
We're no stranger to Singapore's blistering hot weather. But the good news is – you don't have to spend a single cent to let your children cool down and still have a day of fun. Singapore is scattered with free water playgrounds where your little energetic kiddos can splash around in shallow pools or get a refreshing shower of water from massive dunking buckets.
---
1. Play @ Heights Park at Toa Payoh – Jet sprays & water guns
---
Centrally located at Toa Payoh is the new Play @ Heights Park, which opened just last April. This new playground is hard to miss, with its colourful flooring decorated with fish motifs. 

There are open-door cubicles next to the playground to rinse off after.
Kids can stand under the small tipping buckets that'll periodically dunk water on them – the anticipation will have kids hopping in excitement. There's also a small stream with water wheels, and the stream leads to a miniature wading pool. Energetic ones can frolic through the sprinklers too.  
Address: 144 Toa Payoh Lorong 2, Singapore 310144
Opening hours: 24 hours, Daily
---
2. Clusia Cove at Jurong Lakeside Gardens – Naturalistic wading pool
---

There are free shower facilities nearby.
If you haven't already heard, Westies gained a new park in 2019 – the Jurong Lakeside Gardens. This is where you'll also find Clusia Cove, the wet wonderland where kids can go wild. 
This giant wading pool is peppered with large boulders so your tots can climb up and chill on them. And you don't have to worry about the water being nasty af, as it goes through an underground purifying and disinfection system before flowing into the pool. 
Address: Yuan Ching Road, Singapore
Opening hours: Tue-Sun 8am-10pm (Closed on Mondays)
---
3. Oasis Water Park at Nee Soon – Mist curtain & pirate ship slide
---

Image adapted from: @loveeveryday, @precious_ahp
Let's be real – Yishun can be pretty lit. From a rooftop herb garden to a canopy skywalk, there are tonnes of things to do at Yishun. Adding to the list is Oasis Water Park at Nee Soon East, a huge outdoor play area spanning 5,600sqm. Get drenched from the bird-inspired tipping buckets, and kiddos can have a go at the water guns too. 
There's a shallow wading pool surrounding the play area where they can splash around. Or, slide down the pirate ship slide and dance around the mist clouds at the yellow mats. If you have a bunch of barang-barang, there are lockers nearby for rent. You'll also find shower and toilet facilities here so kids can wash up before heading home. 
Address: Block 307 Yishun Ring Road, Oasis Waterpark @ Nee Soon, Singapore 760307
Opening hours: 9am-7.30pm, Daily
---
4. Coastal PlayGrove at ECP – Shallow pools for toddlers
---
What was once the iconic Big Splash at East Coast Park has now been transformed into Coastal PlayGrove, a massive outdoor playground with 4-storey tall towers and giant slides. But you're here for the water element, so here it is. 
The wet area features 2 mini play pools for younger children to wade in. Parents, this is also where you can cool off by dipping your toes into the water. Adding a fun twist are the small water jets found at the sides, which will release gentle streams of water on its unsuspecting victims standing nearby. 
Address: 902 East Coast Park Service Road, Singapore 449874
Opening hours: Tue-Sun 8am-8pm (Closed on Mondays)
---
5. Kidz @ Wet Play Area at Northpoint City – Long tunnel slides
---

Image credit: @the_working_mum81
Sliding down long tunnels and getting drenched under a water-dunking machine are just some of the activities kids can enjoy at Kidz @ Wet Play Area at Northpoint City. There are also water fountains and sprays for added excitement. While you're there, let the children spend some time in the farm-themed dry area as well. 

Dry farm-themed playground.
Image credit: Northpoint City
Address: Northpoint City, 930 Yishun Avenue 2, Singapore 769098
Opening hours: 10.30am-2pm, 5pm-9pm, Daily
---
6. Splash-N-Surf at Singapore Sports Hub – Toddler-friendly swings
---

Image credit: @vicffie
Splash-N-Surf at Singapore Sports Hub will tick off all the boxes for an ideal kids' water playground. They have water jets, long tubular slides, a shallow 0.6-metre pool and little swing seats for toddlers to get a kick out of splashing their feet in the water. 

Image credit: @ondysplace
As a "reward" for bringing your child here, you get to bask in the beauty of the city skyline. 
Address: 1 Stadium Walk, Singapore 367688 (Level 3 of Kallang Wave Mall)
Opening hours: 8am-10pm, Daily
---
7. Ninja Trail at Compass One – Wet obstacle course
---

Image credit: @ayulhuda
The Ninja Trail at Compass One is a play area that fuses water elements into a 13-segment obstacle course. Meaning your kids won't just be splashing around in water, but also get to achieve a sense of accomplishment when they finish the challenge. 

Image credit: @qi_cheng1311
The activities include reaching the end of a stepping-stone trail in the middle of mini fountains, with the highlight of it all being a water slide to zoom down. Besides the wet area, there's also a dry area complete with springy animal rides and swings 
Address: Compass One, 1 Sengkang Square, Singapore 545078 (Level 4)
Opening hours: 10.30am-2pm, 5pm-9pm, Daily
---
8. Wildlife Wet Play Area at Tampines 1 – Jungle & arctic-themed
---

Image credit: Tampines 1
From a jungle-themed playground to an Arctic-themed one with realistic-looking iceberg fixtures, your little tot will get the best of both worlds at the Tampines 1 Wildlife Wet Play Area. Here, kids can frolic about the hippo fountains or slide down polar bear- and seal-shaped slides. 

Image credit: Tampines 1
The play area is sizeable so there'll be plenty of space for children to have fun despite the crowd. There's also a shaded play area that blocks out the sun's rays. 
Address: Tampines 1, 10 Tampines Central 1, Singapore 529536 (Level 5)
Opening hours: Mon 1pm-9.30pm | Tue-Fri 12pm-8pm | Sat-Sun 10am-9.30pm 
---
9. Children's Garden at GBTB – Movement sensor sprays
---

Water Play Zone with many poles that spray water.
Image credit: Gardens By The Bay
Far East Organisation Children's Garden at Gardens by the Bay has both a Toddler Play Zone (for children ages 1-5), and Water Play Zone (for children ages 6-12 years). Younger kids can enjoy a swaying bridge, springy stepping stones as well as water tunnels. The other water play area is entirely devoted to jets with sensors that can detect movement and spray accordingly. 
Although the features of the playground are not elaborate, they're nonetheless fun – proof that you can find happiness in the simplest of things. The water-dunking machines are also designed to look like flowers, drawing inspiration from the flora and fauna of GBTB.
Age restrictions: Toddler Play Zone: 1-5 years, Water Play: 6-12 years
Address: Gardens by the Bay, 18 Marina Gardens Drive, Singapore 018953
Opening hours: Tue-Fri 10am-6.30pm | Sat-Sun 9am-8.30pm (Closed on Mondays)
---
10. Westgate Wonderland – Garden-themed
---

Image credit: @westgatesg
Any idea how the giant beanstalk in Jack and the Beanstalk grew so big? Maybe with the help of a giant watering can! And you can find one at Westgate Wonderland which has a garden theme with many water sprays. This place also has a blow-drying station so you can take your kids home afterwards with ease. 

Image credit: @westgatesg
If your children have exhausted the water playground, head on to the 10m treehouse where they can transform into little Tarzans with rock walls, slides and netted areas to crawl through.
Age restrictions: 2-12 years
Address: Westgate Shopping Mall, 3 Gateway Drive, Singapore 608532 (Level 4)
Opening hours: 10am-10pm, Daily 
---
11. Lot One – Animal-shaped water sprays
---

Image credit: Capitaland
West-siders can rejoice with Lot One's animal-themed aquatic playground featuring water sprays shaped like giraffes and elephants. Apart from the colourful water features, there are also buckets that tip to create mini waterfalls. 
Address: Lot One, 21 Choa Chu Kang Ave 4, Singapore 689812 (Level 5)
Opening hours: Mon-Fri 12pm-2pm, 5pm-8pm | Sat-Sun 12pm-8pm 
---
12. Bishan-Ang Mo Kio Park – Educational water features
---

Image credit: @esthergoaxl
Bishan-Ang Mo Kio Park is mostly visited for its many sandpit playgrounds with sections like winding tunnel slides and mini rock climbing areas. Their water play place is equally fun, with innovative parts like man-made water channels and draining systems. 

Image credit: @yellowlemonie
The park has also incorporated gates which children can play with to restrict the water flow, allowing them to learn about the movement of water. This makes for a fun educational outing.
Address: Bishan-Ang Mo Kio Park, 1384 Ang Mo Kio Ave 1 (Car Park B)
Opening hours: 24 hours, Daily
Water activation timings: Thu-Sun 8am-11am, 4pm-8pm 
---
13. Happy Park at Waterway Point – Giant interactive "pond"
---

Image credit: @thepunggolbabies
The relatively new Punggol Waterway Point is a large mall with a sizeable wet playing area called Happy Park, which comes with shallow pools, jet sprays, fountains, and cushioned stepping stones in the shape of lily pads. The sprays maintain gentle water pressure, making them safe for kids of all ages. Shaded benches surrounding the area also make it comfortable for parents to rest while supervising their kids. 
If you visit this place in the evening, you'll get to see it lit up in beautiful LED lights. 
Address: Punggol Waterway, 83 Punggol Central, Singapore 828761 (Level 2)
Opening hours: Mon-Fri 10.30am-8pm | Sat-Sun 10.30am-9.30pm 
---
14. Splash Park at Sembawang Shopping Centre – Mini water guns
---

Image credit: @lady_rayne_celine
Kids living in the North, Splash Park at Sembawang Shopping Centre has everything a water playground needs – mist machines, water guns, slides, and overturning water buckets. And since it's usually less packed than other wet play areas, you don't have to worry about coming at a certain time to beat the crowd.

Dry playground.
Image credit: @burgundy_red
Just a stone's throw away is the dry playground which is equally spacious and has many play elements like fireman poles to slide down and mini rock-climbing slopes.
Splash Park is currently closed for upgrading works.
Address: Sembawang Shopping Centre, 604 Sembawang Road, Singapore 758459 (Level 3)
Opening hours: Mon-Fri 11am-2pm, 5pm-8pm | Sat-Sun 11am-8pm
---
15. Marina Barrage Water Playground – Overlooking a scenic view
---

Fountain Square.
Image credit: @cyeejen
We all know what a day out at Marina Barrage encompasses – if it's not kite-flying and picnicking at the field, it's enjoying the beautiful view of the Marina Bay skyline. But the Marina Barrage Water Playground will give you a new reason to visit. 

Image credit: @ariff_yatim
The aquatic play area is complete with 4 sections including the Water Jet Tunnel, a corner filled with water sprays, a fountain zone and a shallow pool suitable for toddlers. 
Address: 8 Marina Gardens Drive, Singapore 018951
Opening hours: Mon, Wed, Fri 12.30pm-9pm | Tue, Thur, Sat-Sun 9am-9pm
---
16. KidzPlay@SkyGarden at Nex – Giant water bucket
---

Image adapted from: @geraldinepk
Although KidzPlay@SkyGarden at Nex sees many visitors each day, it is large enough to always have space for all to enjoy its play facilities, such as the mist machines and spray tunnel. There are also many benches for parents to take a seat on while looking after the kids. 

Image credit: @kopimilk
As with many water playgrounds, the water-filled tipping buckets here are a favourite. 
KidzPlay@SkyGarden is currently closed for upgrading works.
Address: NEX Shopping Mall, 23 Serangoon Central, Singapore 556083 (Level 4R)
Opening hours: Mon-Fri 1pm-8pm | Sat-Sun 11am-8pm 
---
(Closed) Palawan Pirate Ship – Pirate themed
---

Image adapted from: @julieandjunde
Kids can unleash their inner Captain Jack Sparrow or Blackbeard at Palawan Pirate Ship. This playground at Sentosa is designed after a pirate ship where kids can climb on deck and roleplay as the captain while having fun splashing around. 

The Pirate Head bucket.
Image credit: @risahatayama
If there's a queue for the tubular slides, they can pop by the sprinklers or brace themselves for The Pirate Head bucket that dunks water. The strong shower is refreshing, sure to make the little ones go "ahhh" – or as a pirate would say, "arrgh".
With the sheltered benches just nearby, you can supervise your kids and while taking a rest. This playground paradise is a 2-minute walk from Palawan Beach so you can conveniently swing by to catch the sunset.
Note: Kids must be dressed in swimwear to enter the playing area
Address: 60 Palawan Beach Walk, Singapore 098498
Opening hours: 10am-6pm, Daily
---
(Closed) House at Changi – Butterfly water-dunking buckets
---

Image adapted from: @ryan_looi120
The 3 House is another tropical-themed water play area, featuring butterfly-shaped dunking buckets and water sprays all around. An additional perk is that this play area is right outside Koufu so you can conveniently pop by for a meal when the kids have worked up their appetite. 
Age restriction: 12 years and below (shorter than 1.4m)
Address: Changi City Point, 5 Changi Business Park Central 1, Singapore 486038 (Level 2)
Opening hours: 10am-10pm, Daily
---
(Closed) IMM Garden Plaza – Rotating water cannons
---

Image credit: @immoutletmall
Kids just love competing with each other in friendly water-gun fights. At IMM Garden Plaza, they can get their hands on miniature water cannons or rotating water guns which they can manoeuvre.  

Image credit: @immoutletmall
This water playground also doesn't overlook safety with cushioned mats at the end of slides to ensure that the little ones don't get hurt while having fun. 
Address: IMM Outlet Mall, 2 Jurong East Street 21, Singapore 609601 (Level 3)
Opening hours: Mon, Tue, Fri 10.30am-9.30pm | Thu 10.30am-7pm | Sat-Sun 10am-9.30pm
---
Free water playgrounds for kids in Singapore
---
The next time you're racking your brain for a weekend outing with your child, visit one of these refreshing and free water playgrounds for an exciting afternoon.
You might just be tempted to join in the splashing fun yourself because ultimately, there's a kid in all of us, no matter how old we are.
Also check out:
---
Article originally published on 15th March 2019 by Giordan Neoh. Last updated by Joycelyn Yeow on 24th March 2023.
Cover image adapted from: @qi_cheng1311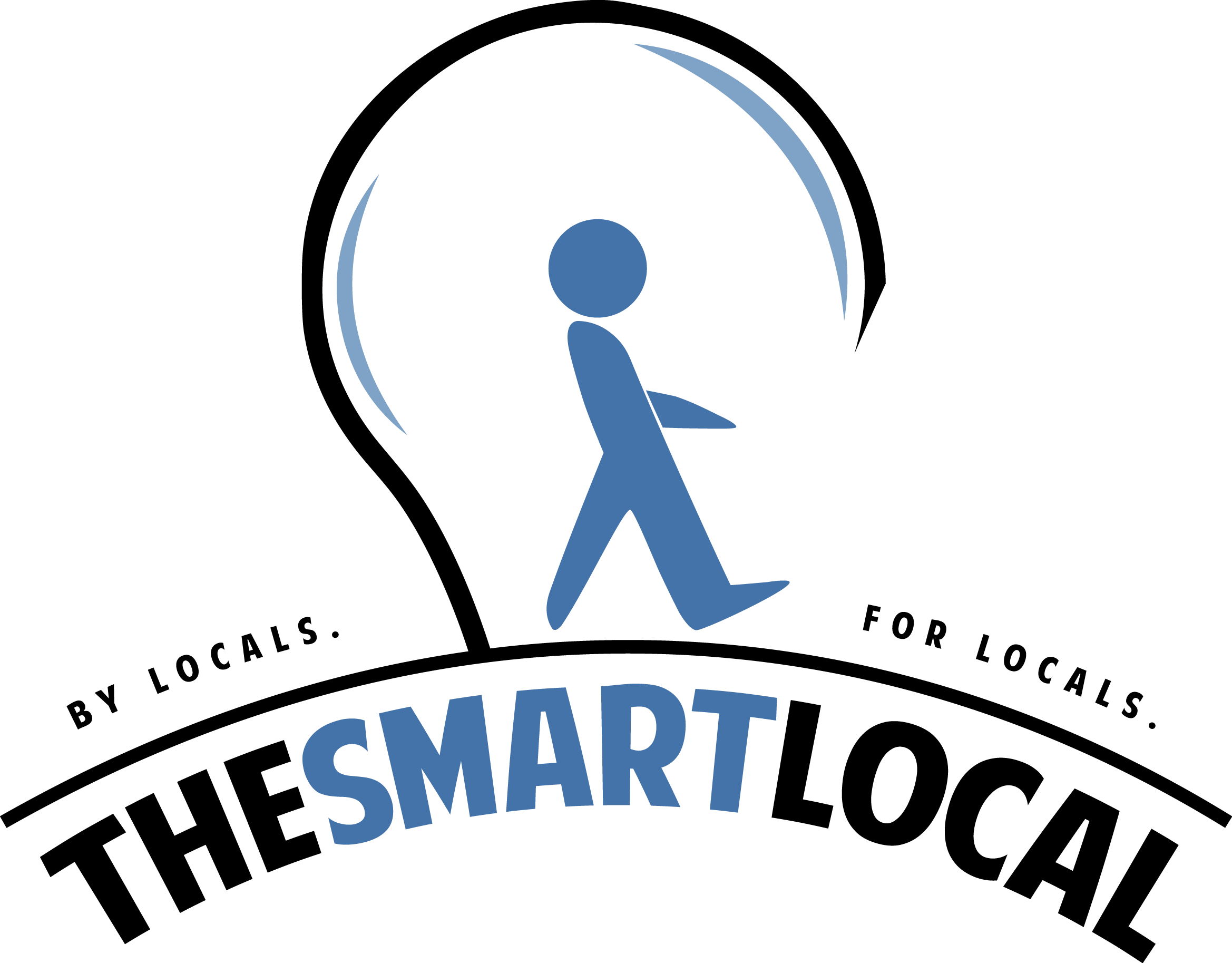 Drop us your email so you won't miss the latest news.