Singapore kid-friendly restaurants where kids eat for free
---
Every parent has experienced the frustration of having to force-feed their kid so that they'll finish their food. Been there, done that – not as the parent, but as the fussy little eater.
And paying for a full meal that can't be finished may put quite a strain on your pocket. So to make eating out with your children a little more enjoyable, here's a list of restaurants in Singapore with free food for kids.
The kicker? Most of them also have a play area for little ones to exhaust all their energy at so by the time food comes, they'd gobble everything down and leave nothing to waste.
---
1. Hard Rock Cafe – Kids aged up to 11 years old eat for free
---
We can never have too many American comfort food joints, especially those that offer a whole lot of classic dishes, drinks, and free kids' meals like Hard Rock Cafe.

Image credit: @hardrockcafesingapore
Located in Orchard, this casual cafe serves up an array of wings, pasta, burgers, and BBQ large plates. Think pork ribs, grilled steaks, and beef briskets. There's also a dynamic list of cocktails, beer, and wine if you need a proper palate cleanser after the greasy feast.
Come by with the kiddos on the weekend from 12pm-5pm and they'll be able to nab a free kids' meal (worth $12) when you order a main course from the a la carte menu.
Address: 50 Cuscaden Road, #02-01, Singapore 249724
Opening hours: 11.30am-9.30pm, Daily
Contact: 62355232 | Hard Rock Cafe's website
---
2. Haidilao – Complimentary kids' platter & fried rice
---
Dining at the famed hotpot chain Haidilao ain't the cheapest. However, it dispenses regular freebies like a nail service, soup bases, and kids' meals so you can feel better about spending hundreds of dollars on steamboat.

Image credit: Eatbook
The menu here is fresh and extensive, spanning everything from meat and seafood to cooked dishes. Soup wise, the beloved mala soup is pretty satisfying but so spicy it'll clear your tear ducts.
When you bring the kids along, they'll be able to choose either a free platter that comes with spinach, noodles, crab sticks, and sausages, or a bowl of fried rice. Toys are also available and free of charge.
---
3. Ramen Hitoyoshi – Kids under 10 get free ramen
---
There's an ocean of ramen restaurants in Singapore. But one that feeds your child for free like Ramen Hitoyoshi is rare.
Image credit: @bokettokeeps
Veteran ramen chefs who used to helm the kitchen at Keisuke now run the show here so expect quality bowls of noodles. Based on the rave reviews, the tonkotsu broth ramen here seems to be a cult favourite. But we've also heard good things about its donburi rice bowls.
Treat yourself to a carb-filled lunch or dinner and your mini plus one will get a free bowl of kids' ramen. Free and easy. Just make sure you're dining in at either the City Square Mall or the Sembawang outlet.
City Square Mall outlet
Address: 180 Kitchener Road, #03-21, Singapore 208539
Opening hours: 11.30am-10pm, Daily
Contact: 65099168 | Ramen Hitoyoshi's Facebook
Sembawang outlet
Address: 604 Sembawang Road, #02-27, Singapore 758459
Opening hours: 11am-9pm, Daily
Contact: 69706687
---
4. Crystal Jade – Kids below 6 dine for free
---
Crystal Jade operates hundreds of dim sum restaurants throughout the city. However, it's the free kids' meal at Crystal Jade Hong Kong Kitchen that brings a different energy to this outlet.

Image credit: Eatbook
At this Cantonese hotspot, it's all about the juicy Xiao Long Bao, the hearty congee, and the springy noodles. But that doesn't mean you should skip the roasted meat and Wok-fried dishes.
Swing by with your little person between Monday and Friday after 6pm, and they'll get a free kid's set meal. However, the offer is only valid for children under 6 years old.
---
5. Perch – Free main course & juice for kids below 12
---
Glam interior design and unique Asian fusion fare are what you'll find at Perch.

Image credit: Eatbook
Located at Jewel Changi Airport, the casual cafe has standouts like the Pork Slider Bao ($12) and the Boston Lobster Coconut Laksa Capellini ($48). Aside from the swank vibes and creative dishes, the free meal for kids makes this place the perfect hangout spot for families.
Image credit: Eatbook
Hit up Perch on any day of the week and your children will get a free main course and a juice of the day with a paying order. Just make sure the kiddies are 12 years or younger.
Address: 78 Airport Boulevard, #02-244, Singapore 819666
Opening hours: 11.30am-10.30pm, Daily
Contact: 62436052 | Perch's website
---
6. Saute San – Free vegan food for kids with paid main
---
Feast on Japanese and Korean cuisine but make it healthy at Saute San.
Nestled amidst a maze of restaurants at City Square Mall, this plant-based food haven features a variety of options from katsu curry rice to stir-fried udon with a vegan twist. Trust that the meatless dupes that are made from plant protein will taste just like the real deal. 
Vegan Kimbap is filled with veggies.
Image credit: @culinaryworkout
As for the kids, they'll get to feast on vegan goodness for free when you order an entree for dine-in.
Address: 180 Kitchener Road, #03-23, Singapore 208539
Opening hours: 11.30am-9.30pm, Daily
Contact: 87884284 | Saute San's website
---
7. Plonk – Affordable Aussie bistro with free kids meal on Sundays
---
Cosy bistro Plonk in Serangoon Garden proves that there's more to Aussie food than just mashed avocado on toast.
Image credit: @epicureandiariesblog
Over here, the options are endless. There's the classic brekkie set that comes with eggs or pancakes, small bites, pasta, risottos, pizzas, as well as ribs, steaks, and seafood. Drinks and desserts are on standby, too.
The aesthetics here can be best described as rustic and homey. And the best part is, kids under 7 years old eat for free on Sunday with a paid main.
Address: 7 Maju Avenue, Singapore 556685
Opening hours: Mon-Fri 10.30am-11.30pm | Sat-Sun 9am-12am
Contact: 62864288 | Plonk's website
---
8. Lazy Lizard – Free meals for kids aged up to 11 years old
---
Tucked away in West Coast, Lazy Lizard offers an explosion of American flavours on one of the most extensive menus we've seen so far.
Image credit: @coffeetoastie
There are seafood, steaks, BBQ pork ribs, whole roasted chicken, burgers, wings – you name it, they serve it. Aside from the flavourful dishes, the vibe here is casual which makes it perfect for tucking into a plate of sausages and spam fries.
Image credit: @kaiexplorers
Given the reasonable pricetag and the free kids' meal every weekend and public holiday, Lazy Lizard is the go-to place for families.
Address: 1 West Coast Drive, #01-85, Singapore 128020
Opening hours: Mon-Thu 12pm-10.30pm | Fri 12pm-12am | Sat 11am-12am | Sun 12pm-10.30pm
Contact: 62547326 | Lazy Lizard's Facebook
---
9. COCA – Free kids buffet with every 2 adults
---
Fresh seafood paste and handmade dumplings are the stars at COCA Restaurant. But other factors draw a constant crowd, like the fact that it lets children eat for free.
Image credit: Eatbook
At this Thai-Chinese steamboat restaurant, there are 5 extensive menus for you to choose from. There's lunch, dinner, a la carte, as well as a seafood spread and a grill buffet. 
Thai fusion zi-char is available in the a la carte menu.
Image credit: Eatbook
The free kids' meal is only valid if you're coming by for lunch or dinner, and there must be at least 2 paying adults in the party. 
---
10. Putien – Complimentary meal for kids who fit in high chairs
---
Michelin-star restaurants don't usually give out free anything. Unless you find yourself at Putien, then feel free to request a complimentary meal for the kids.
Image credit: Eatbook
Here, the food is all the classic Chinese indulgences that you've come to love and crave on a daily basis. Expect stir-fried yam ($14.90), oyster omelette ($18.80), sweet and sour pork ($14.90), and braised beancurd with cabbage. It'll be tough to not order them all.
Image credit: Eatbook
If you see a row of strollers parked outside Putien on any given day, it's most likely because children get to eat for free here as long as they can fit in a highchair. No pressure.
---
11. Senshi Sushi – Kids below 6 eat for free every day
---
Senshi Sushi made its debut inside the Dorsett Singapore hotel years ago. And as expected from a team of veteran chefs, it boasts a mouth-watering menu of Japan's finest.
Image credit: Eatbook
Here, you'll find everything from sashimi, sushi rolls, udon, donburi, seared seafood, and grilled meat – the list goes on. An adult buffet starts at $45++ which, IMO, is a steal. As for the kids, those younger than 6 years old get to dine for free all day every day. 
Address: 333 New Bridge Road, #01-01, Singapore 088765
Opening hours: 11.30am-3pm & 6pm-10pm, Daily
Contact: 85188616 | Senshi Sushi's website
---
12. Tonito – Kids 12 & below get free main course
---
For all of the Jewel airport-goers with kids in tow and without a mealtime plan of attack, we gotchu. So, take a deep breath and head straight to Tonito where free kids' meals await.
Image credit: @oinkyoinkies
There's a lot going on on the menu at this Latin American joint. You have small plates like Mozzarella cheese sticks ($12), salmon ceviche ($26), and tacos (from $16). And then you also have larger portions like rice dishes, pasta, grilled meat, and oven-baked seafood. If there's a place that serves everything, it's probably Tonito.
Casual dining with a fab view of the rain vortex.
Image credit: @theslohandthefurious
That said, bringing the kids here seems like a good idea. Not only will they probably find a dish they like, but they'll also get to devour it for free as long as they're 12 years and below.
Address: 78 Airport Boulevard, #02-248, Singapore 819666
Opening hours: Mon-Sat 11.30am-10.30pm | Sun 11.30am-10pm
Contact: 69043975 | Tonito's website
---
13. Hanjip – Free Korean set meals for kids on weekends
---
In a city stacked with hundreds of Korean meat meccas, Hanjip stands out for several reasons.
Image credit: Eatbook
While the aged Wagyu and prime beef melt in your mouth, the tender Kurobuta pork has just the right amount of marbling. Then there's the spicy chicken with cheese ($28++) and an assortment of Korean fried chicken wings ($20++)  that make it hard to resist.
Image credit: Eatbook
Of course, you can't pass on the free set meals for kids either. They'll be able to choose between either bulgogi, japchae, and fried rice, as well as heaps of side dishes like fried chicken wings and sausages.
Address: 3C River Valley Road, #01-11, Singapore 179022
Opening hours: 12pm-2.30pm & 5pm-12am, Daily
Contact: 88829011 | Hajip's website
---
14. Pizza Hut – Kids under 10 years old eat for free
---
Since low-carb diets became a thing, you've vowed to never go back to the pizza life. However, that doesn't stop your children from sinking their teeth into a Hawaiian with a cheese crust.
Image credit: Eatbook
In the case of Pizza Hut, however, kiddies can choose between baked pasta, lasagna, mini pizza, or spaghetti bolognese – plus a drink. And get this, it's all free as long as you order a cheesy ooze main.
---
15. Senor Taco – Free tacos for kids on the weekend
---
So, we've been saving up for a trip to Mexico. In the off chance that that doesn't happen, we at least hope to visit the new Senor Taco at Chijmes, where we can eat tacos, drink frozen Margaritas, and pretend we're in Cancun.
Image credit: @chefleesugi
Aside from making your wildest Mexican food dream come true, Senor Taco will also feed your little ones free tacos on Saturdays between 2pm-5pm and Sundays 12pm-10.30pm. Come hungry.
Address: 30 Victoria Street, #01-19, Singapore 187996
Opening hours: Mon-Thu 12pm-3pm & 5pm-10.30pm | Fri-Sun 12pm-10.30pm
Contact: 82897860 | Senor Taco's Facebook
---
16. Genius Central – Kids below 12 eat for free every Sunday
---
This might come as a surprise, but healthy eating doesn't usually involve a lackluster salad or a boiled chicken breast. Sometimes, it comes in the form of lean proteins, good fats, and solid fiber. And that's what's on the menu at Genius Central.
Image credit: Eatbook
While the majority of the bites, bowls, and mains are gluten-free, dairy-free, and vegan, they still pack some serious flavours. But if you aren't ready to jump into the deep end of the healthy eating pool, feel free to order the popcorn chicken.
For those planning a healthy-ish family brunch on Sunday, know that the kids will be able to nab a free meal if they're below 12 years old.
Address: 7 Amoy Street, #01-01, Singapore 049949
Opening hours: Mon-Thu 8am-8pm | Fri-Sat 8pm-9.30pm | Sun 8am-4pm
Contact: 89401200 | Genius Central's website
---
17. Ippudo – Kids under 12 eat for free on weekends
---
For something on the softer and soupier side, we recommend trying out the ramen at Ippudo. Their star dishes include Chuku Soba ($16), Karaka-men ($17) and Akamaru Shinaji ($16).
Ippudo's speciality dish -Chuku Soba, is made out of a unique chicken broth that's served with tender pork belly and pork loin slices.
Image credit: @ippudosg
Apart from these delectable dishes, the restaurant offers little ones under the age of 12 free tonkotsu ramen with sides of healthy rice balls and potato salad with mixed vegetables.
Image credit: @ippudosg
However, this deal is only available on weekends at the Tanjong Pagar outlet. With their authentic Japanese bites, this is the perfect place to give your kids a taste of Japan, without having to fly out.
Address: 5 Wallich Street, #01-15, Singapore 078883
Opening Hours: Sun-Thu: 11am-10pm | Fri-Sat: 11am-11pm (Closed on Sundays)
Contact: 6584 0087 | Ippudo's website
---
18. Seoul Garden – Free buffet for kids daily
---
Image credit: @seoulgardensingapore
Most places on our list offer free meals only on weekends and public holidays. But the halal-certified Seoul Garden offers free buffets for kids every single day. The only condition? Children must be aged between 4-12 years old and eat with a paying adult.
Image credit: @seoulgardensingapore
Aside from the wide buffet spread, the restaurant also offers up buffet grills and steamboat options, so really, they cater to all types of food-lovers.
---
19. La Brasserie – Free brunch for kids
---
If you're one to pamper your (kids') palette, French cuisine is a good place to start. You can indulge in that at La Brasserie, a restaurant within The Fullerton Bay Hotel that offers up delectable lunch and dinner sets.
Image credit: @chauweiru
For mains, we recommend their Morels Rissotto ($33) and their Filet Mignon Rossini (beef tenderloin, foie gras, port wine reduction, sauteed baby spinach) ($69). Besides, it's not just their food that looks exciting. The restaurant also hosts an area where kids can engage in various activities like face painting and balloon sculpting.
Morels Risottoconsists of forest mushroom ragout, and herbs, before being topped with soft poached organic egg.
Image credit: @patriceachow
Watching your kids dive into the fun whilst you dig into your food at the same time? Can't say no to that. To top it all off, kids under the age of 6 get to eat free brunches on weekends between 12-3pm.
Address: 80 Collyer Quay, Singapore 049326
Opening hours: Mon-Fri 12pm-2.30pm & 6.30pm-10.30pm | Sat-Sun 12pm-3pm, & 6.30pm-10.30pm
Contact: 6333 8388 | La Brasserie's website
---
20. Morganfield's – Free kids' meals on weekends & PHs
---
Serving up tender steaks and juicy ribs, Morganfield's is home to traditional American BBQ. Most loved is their Sticky Bones Spare Ribs ($27.90), which is smoked over hickory wood before being served with a generous amount of sweet, tangy BBQ sauce.
Image credit: Morganfield's Singapore
Be sure to also check out their 250gm Wagyu Rib-eye Steak ($59.90). The beef is so tender it melts in your mouth as you bite into it.
Image credit: @morganfieldssingapore
Kids younger than 8 years or below 120cm get to enjoy a free meal during weekends and public holidays. They'll also be provided unlimited cartoons and colouring sheets to get their creative juices flowing.
---
21. Paulaner Brauhaus – Free Sunday brunch for kids
---
With a dimly-lit interior, we can be quick to assume that Paulaner Brauhaus is no place for kids. On the contrary, it's one of the most kid-friendly bars in Singapore.
Image credit: Paulaner Brauhaus
Not only do kids under the age of 5 eat for free, but they also have the opportunity to get arty at designated stations for colouring and mask making.
It's also pretty interesting to know that Paulaner Brauhaus is Singapore's first authentic German microbrewery. So, if you're looking for a new watering hole whilst catering to your kid's needs, this place kills two birds with one stone.
Another popular choice from the menu is Pork Schnitzel and Fries ($25.90)
Image credit: @ksherena
Serving up delectable German food, the restaurant is also known for its juicy Roasted Whole Pork Knuckle ($31.90) and Beef Burger Goulash ($24.90).
Address:  9 Raffles Boulevard, #01-01, Singapore 039596
Opening hours: 
Restaurant: 
Mon-Fri 11.30am-2.30pm & 6pm-10.30pm | Sat-Sun & P.H. 6pm-10.30pm | Sun 11.30am-2.30pm
Bar:
Sun-Thurs: 11am-1am | Fri-Sat & Eve of P.H. 11am-2am
Contact: 6883 2572 | Paulaner Brauhaus's website
---
22. Rise at MBS – Complimentary daily buffet for kids
---
Sometimes we just can't decide what cuisine we'd like to have, so why not have it all?
Image credit: @365days2play
Rise at Marina Bay Sands offers up a range of international cuisines, from American to Korean to Thai. What's even better is that kids under 5 get to tuck into the buffet completely F.O.C.
Image credit: @mervyn6
If your kids enjoy hanging outdoors, you'll be happy to know that the restaurant has a new outdoor garden, which contains more than 50 varieties of plants and herbs used in the making of their dishes. So take your little ones for a casual stroll as they learn more about what goes into their food.
Image credit: Rise Restaurant, Marina Bay Sands
The restaurant also has a DIY soda station where you and your kids can mix your own soda drinks using syrups that are freshly made from the herb garden itself.
Address: 10 Bayfront Avenue, Singapore 018956
Opening hours:  6.30am-10.30pm, Daily
Contact: 6688 5525 | Rise's website
---
23. Sabio By The Sea – Kids under 7 eat free weekday brunch
---
There are many places to dine at with a view, but the best remains by the sea where you can watch the sun set into the horizon with the wind gently caressing your face.
Image credit: Sabio By The Sea
Pair this picturesque scene with aromatic Spanish food, as you look over to see your children having the time of their lives climbing on board the miniature pirate ship playground.
Image credit:  @wakandamakanda
Be sure to try out Sabio By The Sea's speciality dishes – Paella de Pescado (Squid, Sea Bass, Mussels, Clams, Shrimps) ($29) and Tortilla Espanola (Traditional potato and onion omelette) ($12). Children under 7 get free brunch daily, except on weekends!
Address: 31 Ocean Way #01-02, Quayside Isle, Singapore 098375
Opening hours: Mon, Wed-Thu 12pm-10.30pm | Fri 12pm-11pm | Sat 11.30am-11pm | Sun 11.30am-10.30pm (Closed on Tuesdays)
Contact: 6690 7568 | Sabio By The Sea's website
---
24. Edge at Pan Pacific – Free Sunday brunch for kiddos
---
Image credit: @wilkie_z
The best part of a buffet is its impressive variety and its ability to satisfy every person's cravings regardless of how fussy they are. At Edge, Pan Pacific Hotel's buffet restaurant, kids are spoilt in every way as not only do they get to eat for free, they've also got a special spread set up for them.
A professional balloon sculptor will be on standby every Sunday to entertain the little ones.
Image credit: @jshawnnn
In addition, because almost every kid has a sweet tooth, they'll also be in for a treat with Edge's ice cream buffet.
Address: 7 Raffles Boulevard, Level 3, Singapore 039595
Opening hours: Mon-Sat: 6AM-10.30AM,12PM-2.30PM, 6.30PM-10.30PM | Sun: 6AM-10.30AM, 12PM-4PM
Contact: 6826 8240 | Edge's website
---
25. Cafe Melba at Goodman Arts Centre – Free kids' meals on Monday
---
Image credit: @cafemelbasingapore
Within an allocated space, Cafe Melba's got a bouncy castle (3pm-8pm on weekdays, 9am-8pm on weekends and PHs), tic-tac-toe station, arts and crafts space, and soccer yard. What more could a parent ask for?
Image credit: @cafemelbasingapore
In terms of food, the variety doesn't disappoint either. The cafe's known for their juicy and succent Chicken Parmigiana ($22), and their Trio of Pork Ragout ($25).
Image credit: @cafemelbasingapore
Kids get to eat free every Monday at the Goodman Arts Centre outlet. With such a good deal, parents can say goodbye to Monday blues.
Address: Block N #01, 90 Goodman Road, 56, Singapore 439053
Opening Hours: Mon-Fri 10am-10pm | Sat-Sun 8.30am-10pm
Contact: 6440 6068 | Cafe Melba's website
---
Kids eat for free at these restaurants in Singapore
---
Parenting isn't an easy feat, but it is definitely made enjoyable with irresistible deals such as these. In the process of bringing your children to these places, we hope your kids enjoy being exposed to new cuisines as you feel at ease with the idea that one person's portion is free.
Check out more kid-friendly things to do:
---
Original article published by Joanne Chim on 19th February 2019. Last updated by Samantha Nguyen on 24th August 2022.
Cover image adapted from Eatbook, @bokettokeeps.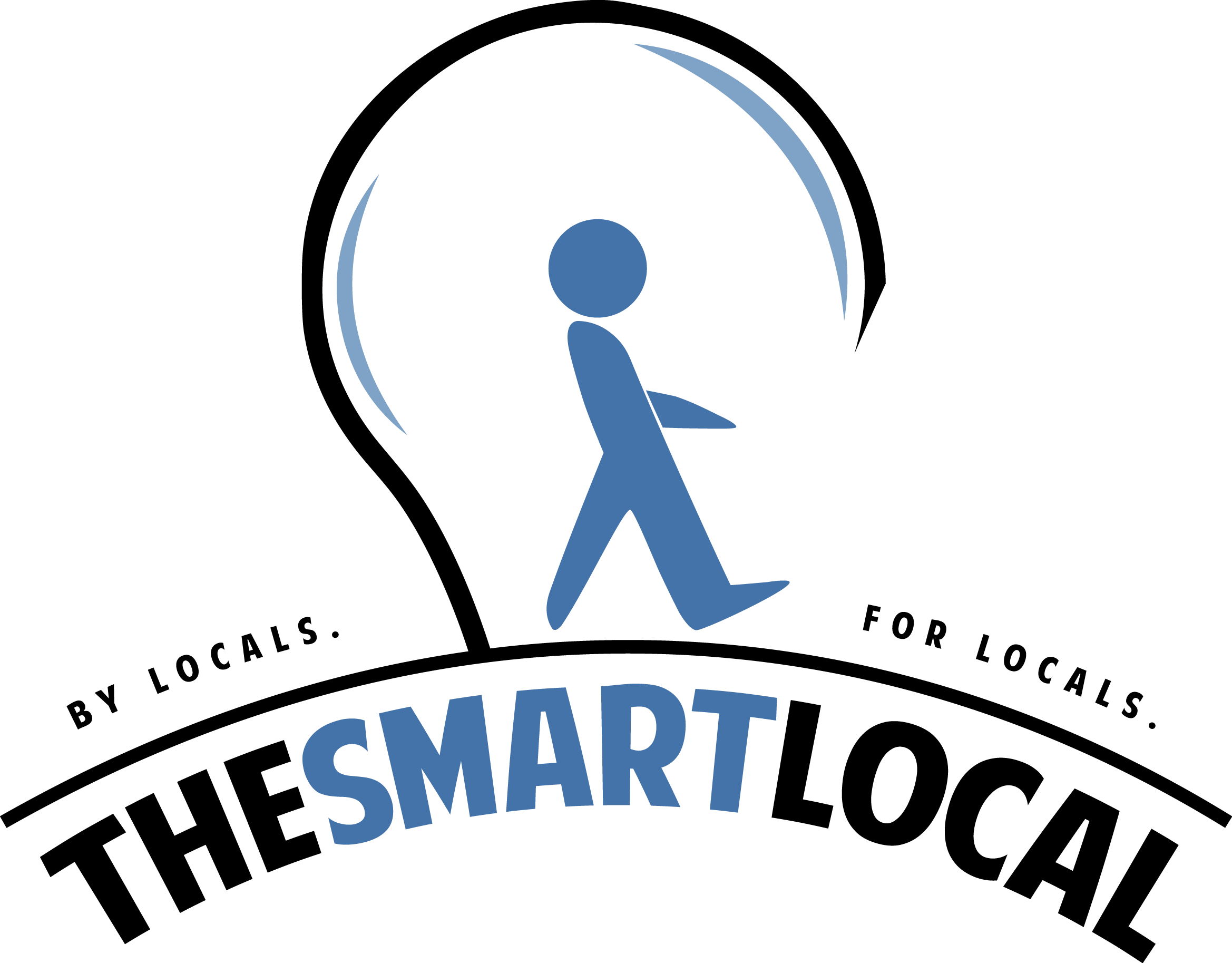 Drop us your email so you won't miss the latest news.