Things to do at Jewel Changi
Our national gem Changi Airport just snagged the title of World's Best Airport for the 7th consecutive year. Are we surprised? Not really. Cleanliness and efficiency aside, anyone who's been abroad a few times would know that our airport trumps all in terms of facilities – it's the only one in the world with a rooftop sunflower garden, 5-storey rope playground, and screenings of an LED-projected mini-musical. And that's just the tip of the iceberg.
This winning title will be even harder to beat now that Jewel Changi, the airport's newest retail wing, will be officially opening next week on 17th April 2019. Here's what you can look forward to there, whether you're catching a flight or visiting just for funsies.
– Indoor garden spaces –
We don't flaunt our Garden City status for nothing, and it only makes sense that one of the first few places tourists set foot in upon reaching Singapore reflects that reputation. Like all terminals in the airport, Jewel Changi is full of green spaces for that extra calming aura.
1. Be mesmerised by the 40m Rain Vortex
Your Skytrain might cruise through this area, depending on which terminal you're headed to
Perhaps the most prominent green feature of Jewel Changi is its Forest Valley, which is stacked with trellis upon trellis of different trees and shrubs. And right at the centre of it all is the massive Rain Vortex, the largest indoor waterfall in the world. The falls rain down 40 metres from Level 5 all the way to B1, and despite being man-made, it's a sight to behold nonetheless. In fact, we'd say this is architectural genius.
Image credit: @blackminusgreen
Come night, and you'll be treated to a magical light-and-sound show, with rainbow-coloured animations projected on the wall of water itself.
Note: The floor surrounding the Rain Vortex will be wet due to the mist, so be careful not to slip and fall.
For a better view of the gorgeous Rain Vortex, you can climb up the stairs to reach an ideal vantage point. As you ascend surrounded by shrubbery and smaller water features, you'll feel as though you're taking a hike in the outdoors – minus the humid weather. Yup, you don't have to worry about breaking a sweat here as temperatures are a comfortable 23°C.
To best enjoy the walking trails, it is advisable to wear comfortable flat shoes instead of heels as there are numerous steps to climb.
2. Take #OOTDs at the Forest Valley and its bamboo grove
The entire Forest Valley is full of lush, leafy backdrops. Look out for the mini bamboo grove on the lowest floor of the Valley, where you can snap that "look Ma, I'm in Japan" shot.
Canopy Park
Up on the highest floor of Jewel is the Canopy Park, where more flora awaits. One might say that it's similar to Gardens by the Bay, with its domed glass-panelled ceiling that lets in plenty of natural light. But of course, the experience here is not quite the same, with play areas and even a couple of mazes to navigate.
3. Check out animal sculptures made from flowers at the Topiary Walk
We were impressed by the Topiary Walk, which features adorable animal sculptures made from colourful flowers and plants. Best photo spot for couples? By the pair of lovebirds perched on a tree branch.
Hear no evil, see no evil…join in and complete the trio!
This cute pink elephant is also a fountain
4. Admire a rainbow of blooms at the Petal Garden
Another flower-filled spot is the Petal Garden, which has seasonal displays of different blooms. When we visited, the garden followed a warm colour theme with hues of red and gold, and looked just like one of those flower fields in Hokkaido.
5. Pretend to play among clouds at the Foggy Bowls
Kids and fun-loving adults will be thrilled by the play areas here. The Foggy Bowls are a couple of concave dips in a lawn of artificial grass, with mystical fog swirling out of the centres. There are crocheted pouf seats for children to play pretend with, or tired parents to take a rest on.
Don't worry about your toddler scratching himself if he falls, because the artificial grass is pretty soft.
6. Scoot down the Discovery Slides
You'll also find a looming orange structure some way down. While it might look like an art installation, it's actually the Discovery Slides, which act as both as a playground and an observation deck. In fact, this is the highest vantage point of Jewel Changi, so knock yourself out with the views of the surrounding greenery.
7. Bounce on suspended Sky Nets
Apart from that, there are the Sky Nets, a 250m stretch of suspended nets for you to bounce and run along on. Kind of like Airzone, it's essentially a giant trampoline, but with more undulating surfaces for a bigger challenge.
The Canopy Park offers great views of the Forest Valley and Rain Vortex from various points
8. Navigate the Hedge Maze 
Image credit: Jewel Changi
You'd never imagine an airport to have a garden maze within it but hey, Jewel Changi is all about breaking boundaries. Feel like Alice in Wonderland as you work your way around the twists and turns in the English garden-style Hedge Maze. This is the biggest one in Singapore, rivalling the one at Pasir Ris Park which was part of many of our childhoods.
Don't worry, you won't be meeting the formidable Red Queen once you've successfully navigated your way through, but rather, get to climb up the watchtower for a bird's eye view of the entire scene.
9. Work your way through the trippy Mirror Maze

Image credit: Jewel Changi
If that's not brain-twisting enough for you, try conquering the Mirror Maze – which also happens to be the world's first one in a garden setting. (P.S.: Check out our article on Science Centre Singapore's rainbow mirror maze here.)
Note: Both mazes will only be open from 10th June 2019 onwards.
– Shopping and recreation – 
10. Catch 'em all at Singapore's first Pokemon Centre
You don't have to travel across lands and search far and wide in Japan for that rare Mewtwo. Now that Singapore has its own Pokemon Centre – the only one outside of Japan – you'll be able to catch 'em all in terms of plushies, video games, and trading cards.
There are also Singapore-exclusive Pikachu stuffed toys, dressed up as pilots and cabin crew. Who knows, perhaps in the future we'll also be seeing Pikachu dressed in the SQ Girl kebaya.
You can also get your hands on Pokemon shoes, as well as purses in the shape of characters like Eevee
This Gyarados statue is a nod to our national mascot, the Merlion.
11. Take a quick nap, shower, or work out at the futuristic YOTELAIR
If you've got a couple of hours to spare before a connecting flight and need some shut-eye, head over to YOTELAIR. Unlike its sister branch at Orchard, this one allows for shorter stays of a minimum of 4 hours.
They've got all the standard equipment as well as a water dispenser
And if you don't need to catch your forty winks but wish to freshen up a little, make use of their showers at $20/hour – this comes in a bundle with their gym facilities, so you might as well squeeze in a workout while you're at it.
The showers come with basic amenities like towels and toiletries
All patrons are entitled to free coffee and tea at YOTELAIR's lounge.
12. Shop at 2-storey duplex stores
Jewel Changi is a shopping paradise with over 280 stores. Out of these, 11 of them are huge duplex stores with 2 storeys, such as Muji, Footlocker, and Skechers. Get ready to shop till you drop – but make sure you don't miss your flight!
– Food and beverage –
13. Experience alfresco-style dining in the comfort of air-con
The Canopy Park doesn't just have beautiful vegetation, it's also home to a handful of restaurants with an open-air concept. It's just like dining alfresco in a garden – but without being subjected to the mercy of the scorching sun or rain, and the possibility of finding creepy crawlies on you. Perfect for a romantic date!
Among these are Arteastiq Bistro and London's famous Burger & Lobster.
14. Down a pint at Tiger Street Lab
Booze fiends would want to drop by Tiger Street Lab, our homegrown beer brand's first eatery which will serve up exclusive brews such as orchid-infused lager.
15. Get a quick pre-flight meal at Shake Shack
Sinful as it is, there's nothing more heavenly than good ol' American fast food. Hailing from New York, Shake Shack has finally hit our shores with a 2-storey outlet at Jewel, so you no longer have to travel to Tokyo or Seoul for it.
Don't underestimate their burgers – they might look small and unassuming, but the combination of their angus beef patties with melted cheese is a truly foodgasmic one. Also read: Eatbook's first look at Shake Shack's exclusive Singapore-only menu.
The Shack-cago Dog – a beef hotdog with cucumbers, pickles, relish, and celery salt
16. Or rejoice in the return of A&W
Image credit: A&W® Restaurants
And if you've despaired over A&W's demise in Singapore 15 years ago, mourn no more, because it's making a comeback with its Root Beer Floats, Coney Cheese Dogs, and Chicken/Beef Coney Cheese Fries. The best part? It'll be open 24/7.
17. Sip on a Nitro Cold Brew at Starbucks' flagship outlet
What's a mall without every coffee-addict's staple? This is Singapore's Starbucks flagship outlet with a Reserve Coffee Bar serving Nitro Cold Brews on tap. These brews are more concentrated, meaning they'll probably be strong enough to jolt you wide awake even after a full day of flying. We hear that there will be Udders ice cream and locally-inspired dishes here too.
Things to do at Changi Airport, Singapore
Link bridge connecting Jewel Changi to Terminal 3
With all the hype surrounding it for months on end, we've definitely had high expectations of Jewel, and were rightfully wowed – especially by how stunning its indoor gardens are. But then again, we can't expect any less from Changi Airport now, can we.
Can't wait for us to win the "World's Best Airport" award again next year 😉
Check out our other features on Changi Airport and more things to do in Singapore:
Jewel Changi Airport
Address: 78 Airport Boulevard, Jewel Changi Airport, Singapore 819666
Opening hours: 24/7
Nearest MRT Station: Changi Airport
Find out how to get to Jewel Changi via car, train, or bus here.
Website
---
Photos by Nadia Elijanto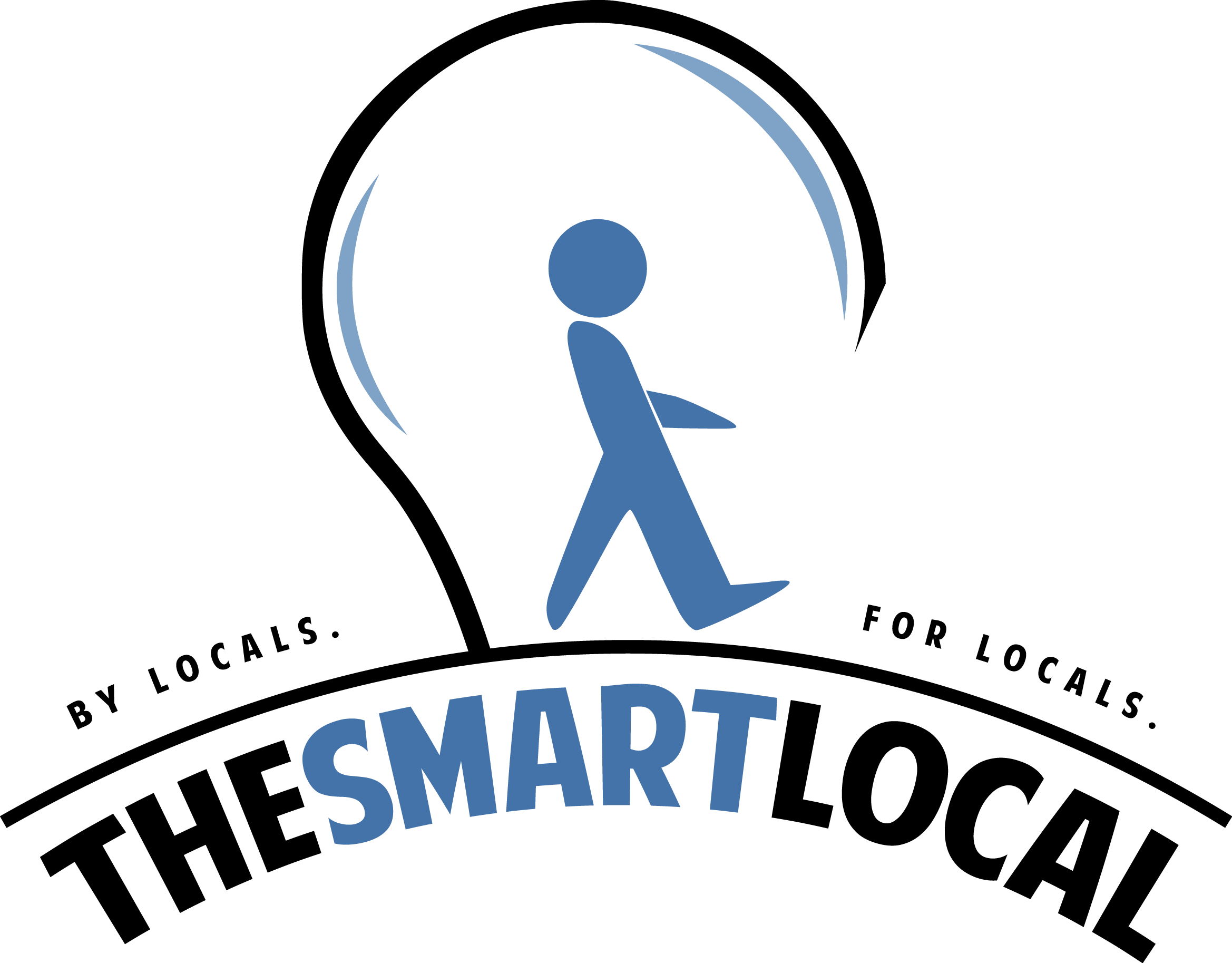 Drop us your email so you won't miss the latest news.