Local handmade homeware stores
---
Nothing gives us more pride than seeing our besties walk down the aisle and earn the keys to their new BTO. But just like we go all out when digging up dirt on their exes, we put the same amount of effort into picking out their housewarming gift – a basic one from a chain store certainly won't cut it.
From furniture and kitchenware to self-care products, these 7 local homeware stores have handmade gifts that'll score points in both function and aesthetics – things your friends will thank you for as they start a fresh chapter in their new homes.
---
1. Elements Concepts – Rattan furniture for Bali vibes
---

Sahara Cabinet Medium ($217.50) and Phyto Lamp ($168.75).
Image credit: @elements.concept.sg
You can help resort-obsessed kawans make every day feel like a holiday with Elements Concept's Bali-inspired rattan furniture and home decor accessories.

Sun Mirror ($52.50), White Terra Lantern ($22.50), and Gloss Bowls ($30).
Image adapted from: @elements.concept.sg, @elements.concept.sg, @elements.concept.sg
Their Sun Mirror ($52.50), White Terra Lantern ($22.50), and Gloss Bowls ($30) are a few of many space-saving selections that inject a dose of the palm island into their living spaces without busting any gift-giving budgets.
Address: 420 Joo Chiat Road, Singapore 427641
Opening hours: Mon-Sat 10am-6pm | Sun 12pm-5pm
Telephone: 8742 7670
---
2. Brambe – Mahjong coasters made from recycled waste
---

Image adapted from: @brambe.sg, @brambe.sg
CNY aside, there couldn't be a more appropriate time to send some huat to your tile-slinging friends than when they're starting a life at their new home. Satisfy both Lady Luck and Mother Earth with Brambe's Mantai coasters (from $20), which are made from Jesmonite, a composite material made from recycled plastic and coffee waste. 

Image adapted from: @brambe.sg, @brambe.sg
Patterns prove to be Brambe's other niche. If your friend is one yearning for the festive winter season all year round, the For Goodness Flake (2 for $38) may just cure their Christmas fever. The Square Wave Coasters ($7) in muted blues to neutral greens are also a hit.
---
3. Eastfield Ceramics – Quirky drip aesthetics
---

Image adapted from: Eastfield Ceramics, @eastfield.sg
Drip aesthetics give holographic Tumblr wallpaper vibes, and you can now find them on mugs and bowls from Eastfield Ceramics, with designs looking like watercolour drips done in various colour palettes.
Each item is named after dishes so you can get one based on your friend's fave foods. Their Medium Bowl (Nasi Ulam) ($58) has organic shapes in vibrant botanical colours, while their Medium Mug (Sea Salt Ice Cream) ($40) can be used for sipping afternoon tea. 
---
4. The Two Töne – Ocean-themed trinket trays for vanity items
---
A true friend is one that gives you space when you need it. Their go-to private nook for me-time might be their dressing table, where they freshen up with Korean face masks or try on new makeup.

The "A Very Merry" and "Under the Sea" collections have seaside vibes.
Image adapted from: @thetwotone.co, @thetwotone.co
Perfect for that friend who can't go without their accessories and makeup, hit The Two Töne up for seashell trinket trays (from $25) and marble-painted oblong trays (from $39). These eco-friendly products with "under the sea" aesthetics are also made with Jesmonite.
---
5. Nine Wicker Avenue – Vegan & soy-based scented candles
---

Bestseller "To The Moon & Back" carries English Pear and rose fragrances.
Image credit: @ninewickerave
After a hard day's work, nothing beats indulging in quality self-care upon returning home. Help pause the hustle of your overachiever friends with scented candles (2 for $75.50) from Nine Wicker Avenue, which will help them relax and unwind.

Lumìere du Soleil Spring Candles Bundle.
Image credit: @ninewickerave
The Rainforest Candle ($42.90) might just remind your nature-loving friends of the lush greenery they so love. Else, the citrusy notes of Patio Living ($42.90) will set the perfect mood for lunchtime parties. 
Plus, all candles tick the eco-friendly box, as they are made with 100% soy wax, are vegan and free of phthalate and petroleum. 
---
6. MIRA Singapore – Artisan soap bars with dried flowers
---

Image adapted from: @mirasingapore, @kommasg
Here to bring some bathtime pampering are these artisan soap bars (from $12.90) from MIRA Singapore which are sprinkled with dried flowers corresponding to the flavours such as Charcoal Tea Tree and Wild Rose. 

Stella Candle ($20) and Eloise Candle ($55).
Image adapted from: MIRA Singapore, @mirasingapore
Their candles have such precise geometrical patterns they look like they've been 3D printed – sure to win nods from your designer friends. Made from natural soy wax, they can last for 5 hours straight.
---
7. Some Days Are Tuft – Hand-tufted mirrors & rugs
---

Image adapted from: @somedaysaretuft, @somedaysaretuft, @somedaysaretuft
The reality of #adulting can loom over us sometimes, especially when we are responsible for our own living spaces. Here to bring a dash of quirky is Some Days Are Tuft, with their hand-tufted rugs that can be custom-made with any design, from your friend's comfort food to their fav #QOTD.

Image credit: @somedaysaretuft
Add a bit of organic flair to a basic home item like a mirror; you can make hand-tufted frames that sport funky designs and vibrant colours.
---
Housewarming gifts at these local handmade homeware stores
---
Whether your mates are about to start a new family or are simply #movingout, it's important for them to go home to a welcoming living space. You can help by gifting them not only essential homeware items, but also unique showpieces that'll add that note of pizzazz to their new place. 
If you're still racking your brains about what to get as the perfect housewarming gift, have a look at these local handmade homeware stores and you're sure to find a good treat or two. 
Pop by these other stores too:
---
Cover image adapted from: @elements.concept.sg, @brambe.sg, @somedaysaretuft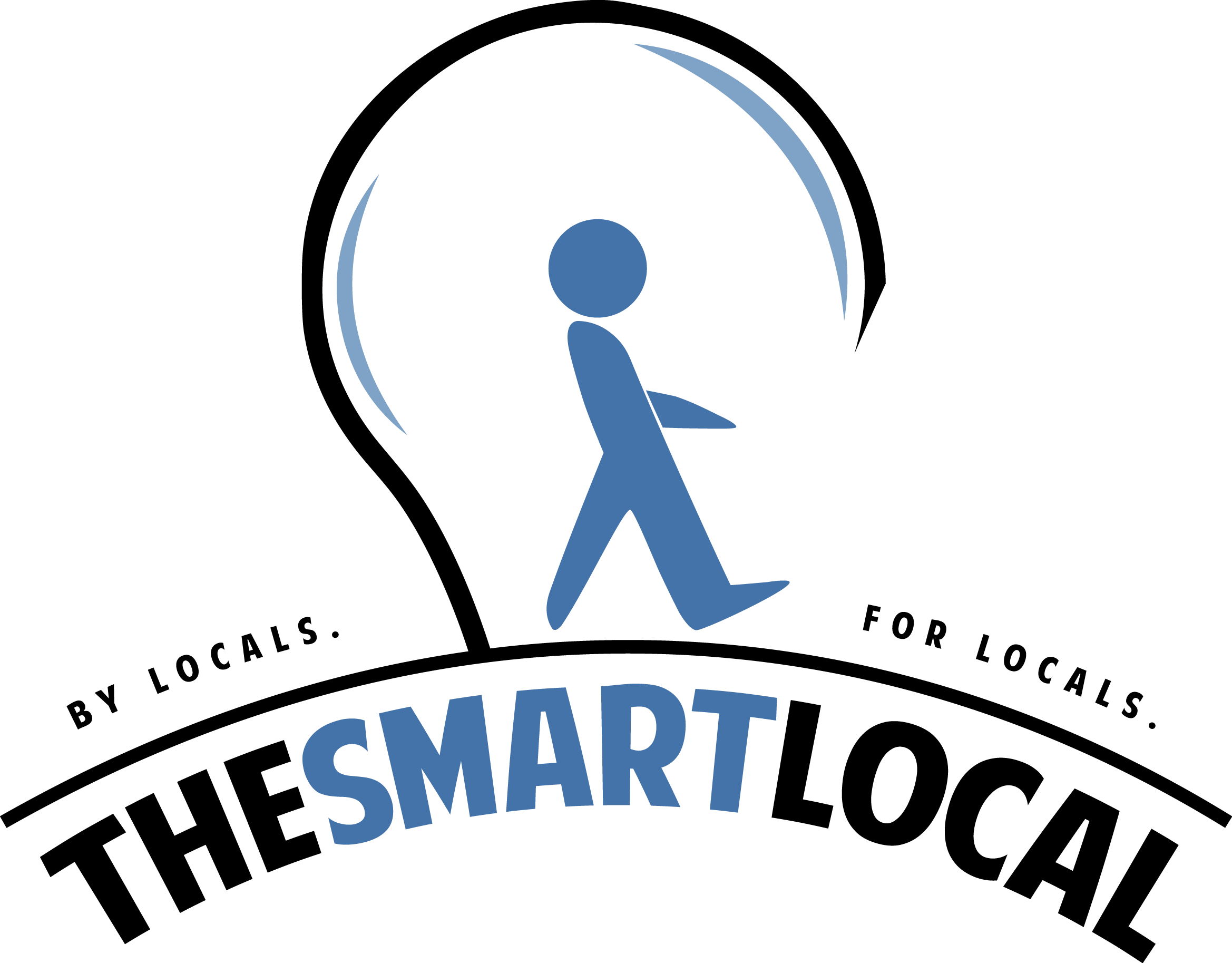 Drop us your email so you won't miss the latest news.