Artificial plants in Singapore
---
Whether it's because we love Mother Nature or due to #stayhome boredom, many of us have tried our hand at being plant parents before. If you're not one blessed with green fingers, – check out these 10 best places to buy artificial plants in Singapore so you can add a touch of green and create your own Pinterest-worthy abode.
More gardening articles here:
---
1. BAYY & CO – Statement plants for the living room
---

160cm banana plant with rattan basket
Image credit: @syasya_ngari
Other than big sofas and wooden furniture, plants also do a great job in making your living room more cosy. At home-based business BAYY & CO, you can get your fix of snake plants, sky birds, monstera and other faux plants that are versatile for every decor, all for between $70 and $150. 

Dress up your plant babies with a cute rattan basket
Image credit: @bayynco
You can also purchase complementary plant accessories from BAYY & CO, such as a cute rattan basket, along with other pots and placemats.
---
2. Turtle Singapore – 2-in-1 plants & furniture store
---

Image credit: Renae Cheng
When it comes to decorating your home, houseplants can be great companions and help to relieve stress and combat insomnia. But ask anyone moving into their new BTO, and they will tell you that furniture and other essential household items come first.
Save yourself the trouble by heading to Turtle Singapore, where other than furniture, you can shop for their range of dried plants that's perfect if you're going for a rustic look for your home. 
Turtle Jewel Changi
Address: 78 Airport Boulevard, #02-205/206 Jewel Changi Airport, Singapore 819666
Opening hours: 10AM-10PM, Daily
---
3. Ferns & Philo – Offers installation of indoor vertical wall features
---

Image credit: @fernsandphilo, @fernsandphilo
While some are content with simple plant decor, others might want to make a grander statement with a more GBTB-style makeover. If you're part of the latter group, hit Ferns & Philo up for their vertical indoor wall installations.

Bring palm tree vibes from Hawaii back home with the 1.8M Yucca Tree Plant ($119)
Image credit: @fernsandphilo
Apart from their home styling services, Ferns & Philo also has an online store with an artificial plant selection. Besides monsteras and sky birds, there are also items such as Money Tree Plants and Zebra Plants available from $21, allowing you to bring nature into your home without breaking the bank.
---
4. Hooga – Terrariums you can buy online and in-store
---

Mixed Wild Flower ($42.32) and Mixed Green ($13.52)
Image adapted from: Hooga & Hooga 
Besides being used to teach us the water cycle for primary school Science lessons, terrariums are also able to instantly bring magic to an otherwise dull space. With both online stores and brick-and-mortar locations in Serangoon and Tampines, Hooga has affordable terrariums for you to bring home. 

Dracaena Tree ($71.92)
Image credit: Hooga
Hooga also has taller faux plants, such as the Dracaena Tree ($71.92), that you can put beside your sofas and beds for a dose of tranquillity.
Tampines outlet:
Address: 10 Tampines Central 1, #03-04 Tampines 1, Singapore 529536
Opening hours: 11AM-10PM, Daily
Telephone: 6588 1870
Serangoon outlet:
Address: 23 Serangoon Central, #01-42/43/44 NEX, Singapore 556083
Opening hours: 11AM-10PM, Daily
Telephone: 6993 1408
---
5. Ming Sing Flowers – Aesthetic fern and succulent arrangements
---

Fern arrangements (from $45)
Image adapted from: @mingsingflowers
While one plant alone looks cute, an arrangement of many different species levels up the aesthetics of your space even more. If you don't have the time or creative eye to make your own arrangements, there's Ming Sing Flowers, a mainstay in Singapore's gardening industry that sells fern arrangements starting from $45.

Image credit: @mingsingflowers
Plants don't always come with long flowy leaves – these succulent arrangements (from $89) are cute and smol, giving your home that bit of added character. 
To explore their selections IRL, you can head to their store at KINEX Mall.
Address: 11 Tanjong Katong Road, #03-20/21/22/23/24 KINEX, Singapore 437157
Opening hours: Mon – Sat 10AM-7.30PM (Closed on Sundays)
Telephone: 6294 6389
---
6. The Joy Land – Mini potted succulents for your desk
---

Image adapted from: @thejoyland & The Joy Land
When the going gets tough, we can get by with some decorations on our work desks to ease our WFH and study woes. You can head to The Joy Land for some mini potted succulents (3 for $10) to put on your desk while you're on the grind.
The Joy Land also has a range of pots, including those in minimalist and geometrically inspired designs with Kinfolk vibes. 
Address: 5 Upper Aljunied Link, #05-05 Quartz Industrial Building, Singapore 367903
Opening hours: Mon – Sat 10AM-5.30PM | Sun 10AM-4PM
Telephone: 6635 8724
---
7. Vanda Win – Hanging plants and festive decor
---

Image credit: @faceliftdesign
If floor and table space are scarce, use your ceiling as green nooks. Hanging plants such as fern bushes and mimosas from Vanda Win can bring some lowkey jungle vibes into your home. 

Christmas trees to spice up your homes during the season
During the holiday season, Vanda Win is also the ideal place to shop for festive decor, such as Christmas trees and cherry blossoms.
Address: 11 Tanjong Katong Road, #03-25/26/27 KINEX, Singapore
Opening hours: 10.30AM-7.30PM, Daily
Telephone: 6296 7682
---
8. IKEA – Wide range of artificial plants from $1.90
---

FEJKA potted plants at $1.90 (left) and $7.90 (right)
Image adapted from: IKEA Singapore & IKEA Singapore
No matter who we are or where we're from, everyone knows IKEA as the home and living go-to. 
From as low as $1.90, there's a whole range of artificial plants available at our beloved homeware megastore – think mini green walls to hang above your bed and vine-y plants that give a lowkey jungalow look – for us to beautify our homes at a steal.  
Tampines outlet:
Address: 60 Tampines North Drive 2, Singapore 528764
Opening hours: Mon – Thu, Sun 11AM-9PM | Fri – Sat 11AM-11PM
Telephone: 6786 6868
Alexandra outlet:
Address: 317 Alexandra Road, Singapore 159965
Opening hours: Mon – Thu, Sun 10AM-9PM | Fri – Sat 10AM-11PM
Telephone: 6786 6868
Jurong outlet:
Address: 50 Jurong Gateway Road, #02-12/13/14, #03-15/16/17, #04-20/21/22 Jem, Singapore 608549
Opening hours: Mon – Thu, Sun 10AM-9PM | Fri – Sat 10AM-11PM
Telephone: 6786 6868
---
9. SKGarden Singapore – Artificial flower bouquets
---

Orchids ($12) and peonies ($12)
Images adapted from: SKGarden Singapore & SKGarden Singapore
While green plants can do wonders to improve our spaces, some of us may prefer a splash of colour instead.
Besides their range of artificial plants, SKGarden Singapore also has a variety of artificial flower bouquets, such as orchids ($12) and peonies ($12), that will bring in some feminine energy, on top of spirited bursts of colour to your surroundings.
Address: 190B Rivervale Drive, #02-968, Singapore 542190
Opening hours: Mon – Fri 11AM-3PM (Closed on Saturdays and Sundays)
Telephone: 9168 0388
---
10. Daiso – Little decorative flowers and plants
---

Image credit: Kezia Tan 
Plant shopping wouldn't be complete without a trip to our favourite value-dollar haven Daiso. They have artificial flowers, moss balls and little wreaths at their iconic $2 price point for you to decorate your notebooks or bedside tables with.
---
Decorate your home with artificial plants
---
Most of us might turn to food, bubble tea or some good ol' retail therapy to take a break from all the hustle. But sometimes, what we truly need is a bit of "visual" therapy – something that is refreshing and soothing to our eyes, especially if remote working has you staring at your screen and surrounding four walls most of the time. 
While it is human to have at least some level of affinity towards nature, not all of us have green fingers. These 10 best places to buy artificial plants in Singapore will help you add some green magic to your home – the low maintenance way.
---
Cover image adapted from: @fernsandphilo, IKEA Singapore, @sofiaarissa.a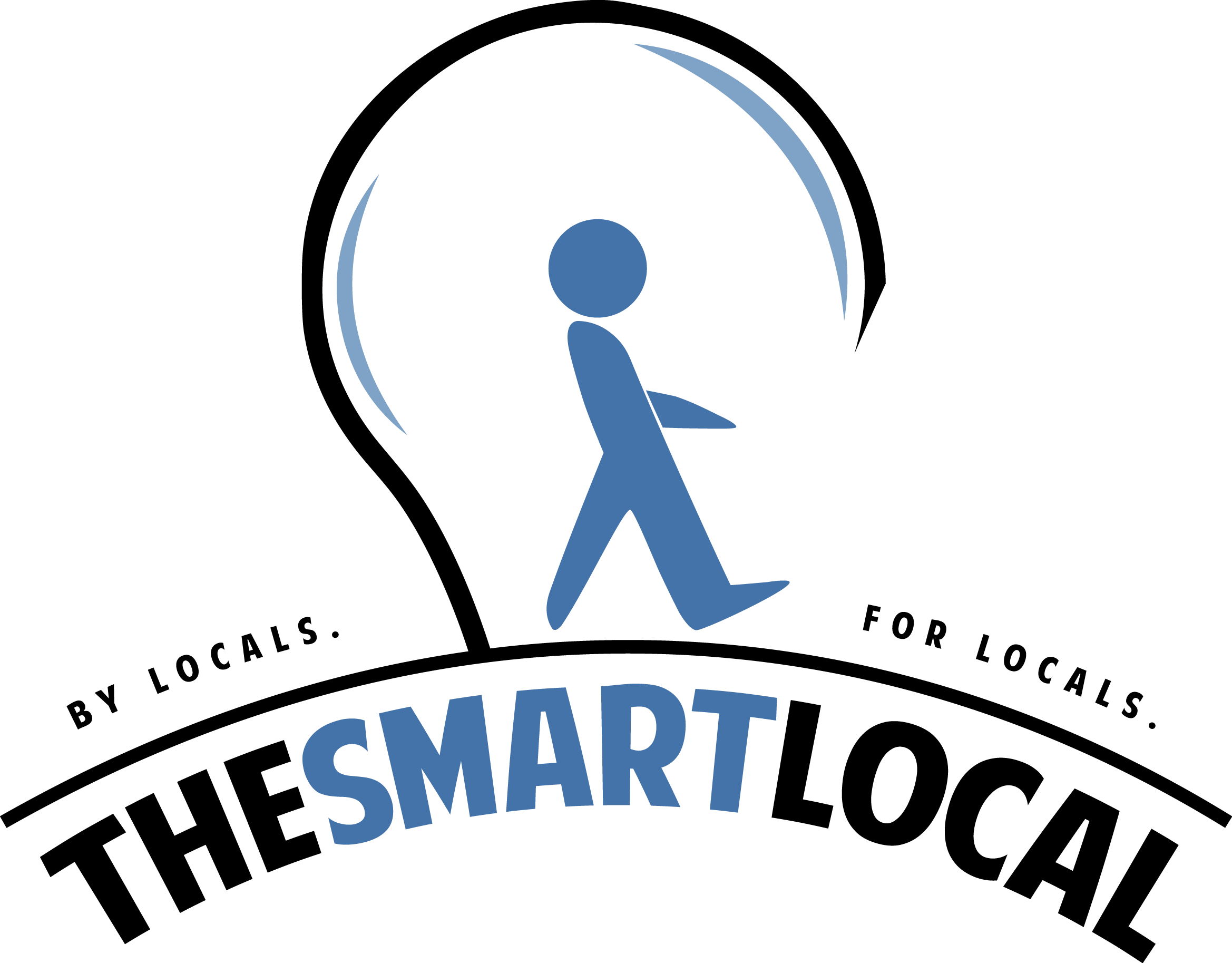 Drop us your email so you won't miss the latest news.