Where to rent gowns in Singapore
---
If you thought only celebrities can afford to have dream closets filled with designer dresses from fancy fashion labels, think again. There's a way to look uber stylish without over-the-top splurging, and here's how: rent a dress instead of buying it.
By hitting up these rental places and subscription services in Singapore, not only do you get pretty clothes for a much lower price, but you also gain access to international brands that may be hard to find in Singapore. The best part is that there's no hassle of making a trip to the dry cleaners either as it's all handled by the rental companies.
---
1. 18atelier – Sparkly gowns from $98, with complimentary alterations
---

Image credit: @raffleshallrave 
Not a lot of us have wardrobes full of sparkly dresses to whip out when the occasion arises. Take your style up a notch with 18atelier's collection of dresses (from $98). They carry high-end designer luxury gowns from London, US, and Australia.
Perfect for Singapore's hot weather, the collection includes airy pastel chiffon dresses for day events such as church weddings. You can also twirl around in lace and tulle gowns for extra flair. To up the ante with a little glamour, there are plenty of sequined gowns too. You can reserve a gown 4 days in advance with a $50 returnable deposit.
If the gown doesn't fit perfectly, they offer complimentary alteration services for small adjustments. 

Image credit: Thatbagiwant 
To complement your outfits, check out Thatbagiwant for luxury designer bags (from $45/week) featuring brands such as Prada, Longchamp, and Burberry.
Address: 1 Yishun Industrial Street 1, #07-26,  A'Posh Bizhub, Singapore 768160
Opening hours: By appointment only
Contact: 9384 8326 | 18atelier Facebook
---
2. Style Lease – Large selection of bump-friendly dresses
---

Image credit: @maveirajazreel 
Style Lease is the place to go for dresses that would get the tick of approval from The Devil Wears Prada's ruthless Miranda Priestly. Their curated selection features international labels such as Alice & Olivia, Bebe, and Lexi.
Rentals of cocktail dresses and gowns start at $100. Particularly impressive is their variety in styles and designs – you'll find one-shoulder dresses, halter necks, and even mermaid panels. Most dresses also feature unique design elements such as tassels, studs, and beaded necklines.

Image credit: @cococochloee
If you've been looking for the perfect dress for a maternity photoshoot, Style Lease has a whole section of dresses with flattering silhouettes to show off that baby bump. 
Either book your chosen dress online and get it delivered or book an appointment to browse and try the clothes on before committing.
Address: 68 South Bridge Road, Level 5, Singapore
Opening hours: Mon & Wed-Sat 12pm-8pm (Closed on Tuesdays, Sundays & PH)
Contact: Style Lease website
---
3. Luxe Wardrobe – Red carpet-worthy dresses from $79
---

Image credit: @majorseanlee
Wearing a dress from Luxe Wardrobe gives us total main character feels. Starting from $79, you get to rent designer gowns for a fraction of the original retail price. For instance, Australian fashion labels Lexi and Elle Zeitoune dresses retail at about $300, but you get to rent them from just $89 here.
From bodycon pieces in jacquard fabric with gold detailing to shiny satin gowns with asymmetrical hemlines, look like a million bucks without burning a hole in your pocket.

Image credit: @smilealotgal 
When you're stuck in a sitch where you've left finding a dress for a special occasion to the last minute, Luxe Wardrobe offers express 1-hour delivery ($15-$17) just for moments like these, as well as alterations (from $5) for better fitting.
If you're going to a party with a group of friends, the whole gang can go for a 45-minute fitting session together – with their wide range of dresses, you're going to need some extra help making a decision.
Address: 25 Keong Saik Road, #03-02, Singapore 089132
Opening hours: Mon & Wed-Sat By appointment only (Closed on Tuesdays & Sundays)
Contact: Luxe Wardrobe website
---
4. Rentadella – Sizes from UK2 to UK20
---

Image credit: @sofangky
Those looking for the oomph factor can head to Rentadella for dresses from $69 for all sorts of occasions. Presenting over 2,000 dresses from more than 50 designers, you're spoilt for choice.
Some of these international labels are hard to find in Singapore too such as ZIMMERMANN, Nadine Merabi, and For Love & Lemons.
For the ladies who are preggers, there's a bump-friendly section with options from stretchy mini dresses to flowy full-length gowns. 

Image credit: @mylifeas_revesha
Petite and curvalicious ladies are all covered with dresses going from size UK2 to UK20. Complete the look with accessories that can also be rented such as jewellery (from $10) and bags (from $39).
Address: 201 Henderson Road, #04-11, Singapore 159545
Opening hours: Mon-Fri 12pm-3pm & 4pm-8pm | Sat-Sun 10am-1pm & 2pm-6pm
Contact: Rentadella website
---
5. Glamourdoll – Sari rentals for weddings
---

All dressed up for their girlfriend's Indian wedding.
Image credit: @glamourdoll.sg 
If you've watched Indian Matchmaking or The Big Day on Netflix, then you've caught a glimpse of the glitz and glamour of Indian weddings. To blend right in, rent a sari ($100) from Glamourdoll.
This is also a great option for brides looking for multiple outfits to wear during the many wedding festivities without having to buy them all. Besides a wide variety of saris, they also have other traditional Indian wear such as 2-piece lehengas.

Image credit: @glamourdoll.sg 
Co-owners Farida and Yasmeen will happily suggest a sari suitable for you and even teach you how to tie it. They can also extend advice on appropriate accessories to match the outfit. For the full works including makeup and hair, a package will cost you $160.
Psst…gents can get an accompanying Indian outfit at Glamourdoll too for $80.
Address: 80 Changi Road, #04-16, Centropod@Changi, Singapore 419715
Opening hours: Mon-Sat 11am-8pm (Closed on Sundays & PH)
Contact: Glamourdoll website
---
6. Carousell – Gown rentals as low as $20
---

Pro-tip: Use the search function to find specifically what you're looking for.
Image credit: Carousell
For the cash-strapped younger ones, Carousell is a life-saver. Full of budget-friendly dresses (from $20), there are rental options for prom and graduation when you don't want anything too fancy but still want to show up looking fine for the occasion.
For instance, you don't want to be spending too much on outfits for themed parties, seeing as you'll probably only wear them once. A quick search for masquerade or Great Gatsby-themed outfits results in a number of affordable options perfectly fitting the theme.
Contact: Carousell website
---
7. Style Theory – Subscription service for monthly new fits
---

Image credit: @szannieee 
Don't we all wish we had a never-ending wardrobe of different outfits for every single occasion? That dream wardrobe doesn't seem far from reality when you consider a fashion subscription service such as Style Theory.
Twice a month, Style Theory will send you a box of your 3 chosen rental pieces – whether clothes or bags. With over 40,000 styles of clothing and over 2,000 designer bags to choose from, never have an "I have nothing to wear" moment again.
Some of the more prominent brands on the platform are: Minor Miracles, Belle & Bloom, Finders Keepers, Josee P, and Yumi Kim. Hey, there's free doorstep delivery too.

Switch out luxury bags every few weeks.
Image credit: @christyfrisbee 
From everyday crossbody bags to more formal work bags, there's a bag to go with every kind of look. Imagine being able to casually sling across a Louis Vuitton bag for one holiday and then strut around a Chanel the very next month – all without having to fork out the hefty bills.
Other designer bags you can get your hands on include Givenchy, Gucci, Off White, Saint Laurent, and Loewe.
Rates: Subscriptions start from $79/month
Contact: Style Theory website 
---
8. Closet Share – ​Rent clothes from influencers' wardrobes
---

Image credit: Closet Share
In this day and age, a lot of us may be living vicariously through our favourite local Instagrammers. Up your OOTD game with an envious wardrobe consisting of these fashionistas' clothes from Closet Share.
With influencers like Nellie Lim (@nellielim), Ene (@enemood), and Heewon Kim (@beauhemm) featured on the rental platform, you know you're in good hands with their stylish collections. 

Pieces from Nicole Wong's closet.
Image adapted from: Closet Share 
Content creator Nicole Wong (@NCWONG), known for her effortlessly sophisticated looks, also shares her avant-garde pieces on the site. Think dresses with detailed embroidery, deep v-necks, delicate lace, and dramatic ruffles.
From designer labels to high couture fashion, you get to pick a total of 4 pieces of clothing and accessories from anyone's closet every month.
Rates: Subscriptions start from $69/month with 30% off on your first month
Contact: Closet Share website
---
Refresh your wardrobe with gown rentals in Singapore
---
While there's absolutely no shame in being an outfit repeater, having a new dress and designer bag for every occasion does sound pretty nice. Especially when it doesn't cost your wallet as much as shopping for new stuff all the time.
Consider renting a gown or subscribing to one of the rental services, and you'll be dressed to the nines every time.
Other things you can rent in Singapore:
---
Cover image adapted from: @majorseanlee, @raffleshallrave, @mylifeas_revesha.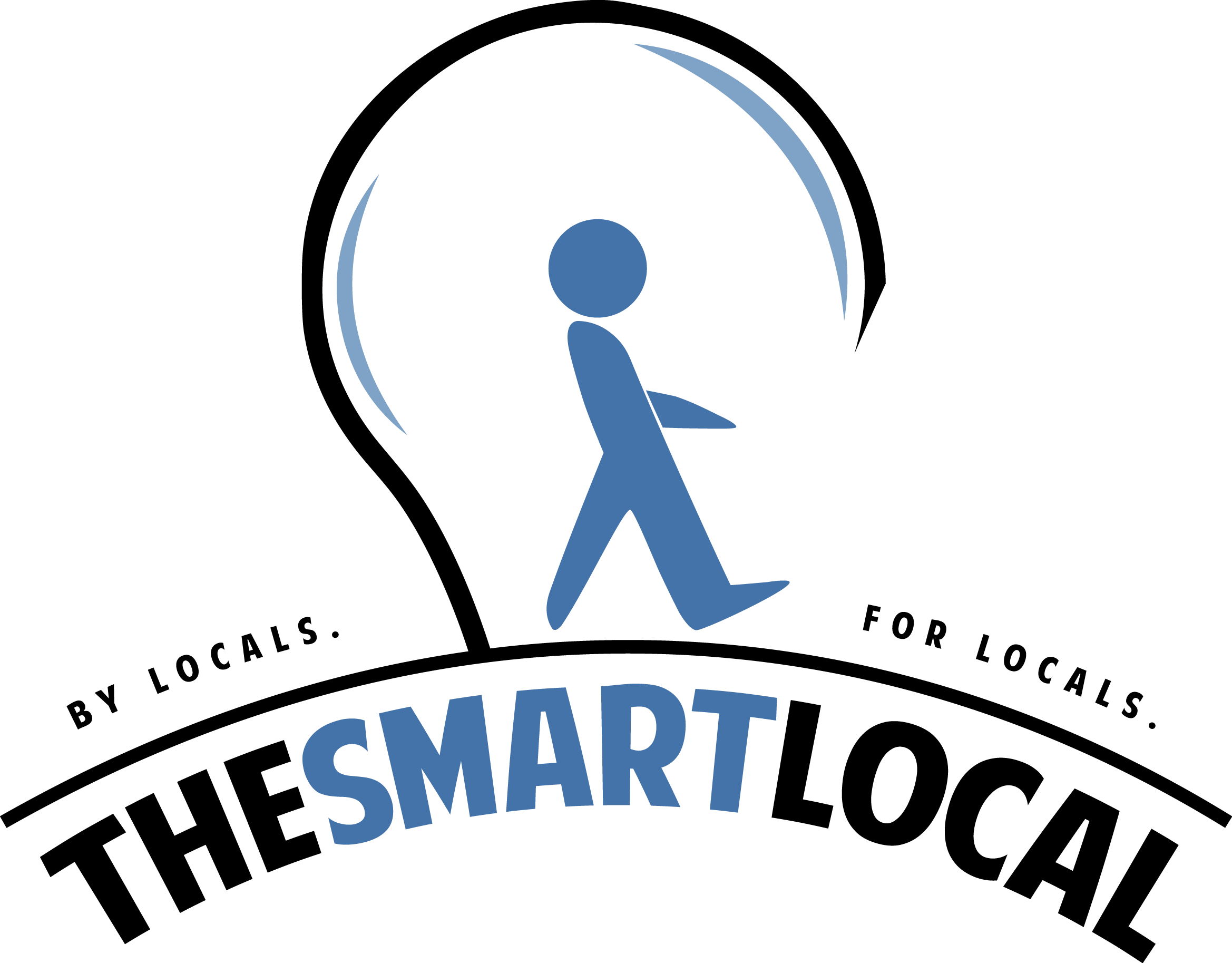 Drop us your email so you won't miss the latest news.