Affordable car rentals in Singapore
---
We're no strangers to how crazy expensive it is to own a car in Singapore. Thankfully, we're blessed with an abundance of public transport to ease the stress of burning a hole into our bank accounts. But on those special days when we're racing against time or simply want to avoid the crowds, we may find ourselves forking out a considerable sum on services like Grab and Gojek.
If you're not quite ready to own a car but want to avoid racking up a huge bill with taxi trips, you can opt for a more practical alternative while enjoying the same convenience with these affordable car rental services in Singapore.
Note: This does not cover Changi Airport where only a select group of car rental companies are available.
---
1. Shariot – Off-peak rates as low as $1/hour
---
Public transport in Singapore is a game-changer, with trips costing less than $2. But for an even better steal, Shariot offers affordable private rides from $1/hour when you opt for a Shariot Saver membership:
Super off-peak (12AM – 5.59AM):

$1/hour 

Off-peak (6AM-5.59PM):

$5/hour

Peak (6PM-11.59PM):

$7/hour 
With more than 300 cars available across 85 locations in Singapore, you'll be able to book them within reach of your home and have the flexibility of renting for as long as a day or as short as 15 minutes. 
Note: Shariot requires a refundable security deposit of $100 when you register. Drivers are required to be at least 22 years old and have 2 years of driving experience. You'll also need to return the car with at least ¼ tank or else a $30 penalty fee will be applied.
Rates: From $1/hour (Shariot Saver Super Off-Peak) 
---
2. BlueSG – Eco-friendly electric cars with free parking
---
Operating as the first 24-hour electric car rental company in Singapore, BlueSG has been gaining popularity for quite some time, offering customers an environmentally friendly electric driving experience. Not to mention, they operate on a flexible pay-per-minute basis. 
Don't worry about scouring for parking spots as there are 500 designated charging points located around Singapore. What's more, you'll get free parking and be able to view the number of parking spots available on the app before you drop the car off. 
To book this set of wheels, simply filter the search to your location on the BlueSG app (iOS | Android) to see the cars nearest to you. You can then proceed to reserve in advance – or minutes before – and pick up a car where you'll need to tap your registered EZ-link or BlueSG card at the charging kiosk to gain access. 
Rates: From $0.36/min (Basic membership) 
---
3. GetGo – Easy registration with MyInfo
---

Image credit: @GetGoSG
Getting started on a new app can be tedious, and luckily for us, GetGo eases the burden of manually setting up an account with an easy and automatically integrated registration process via MyInfo. Set up via the SingPass app (iOS | Android), MyInfo conveniently stores all your information from your particulars and CPF contributions to your housing and driving records.
Besides having insurance and maintenance fees covered, GetGo takes an extra burden off your hands by including petrol top-ups in their fees, thus you'll only need to pay for mileage. Plus, they have a whopping 1,000 5-7-seater cars across 900 locations in Singapore – so you'll be able to find a car within your neighbourhood. 
Rates: From $5/hour (Standard Economy) | $3/hour (Off-peak Economy) | $7/hour (Peak Economy) 
Cars offered: Honda Vezel 2nd Gen, Honda Vezel 3rd Gen, Honda Vezel Hybrid, Toyota Sienta Hybrid, Toyota Camry 2.5 8th Gen, Toyota Altis 11th Gen, Mitsubishi Lancer EX,  Ssangyong Stavic, Ssangyong Tivoli
Locations: Bukit Panjang – Senja Road, Bukit Batok Central, Yishun Ave 5, Tampines Ave 1
---
4. Tribecar – Range of vehicles that can also be driven into Malaysia
---

Vehicles for rent include motorcycles, vans, standard sedans and SUVs.
Those looking to cross the border can travel with Tribecar's range of vehicles for no additional cost. Not only are the vehicles available 24/7, but they are also parked within walking distance from MRT stations and are available for private hire services. One of Singapore's largest car rental companies, their cars are situated all over Singapore for ease of locating them.
Note: Those with a P-plate (less than 2 years of driving experience) can also drive with Tribecar.
Rates: From $0.50/hour
Locations: Boon Lay, Fernvale, Toa Payoh, Bukit Panjang, Tech Whye, Tiong Bahru, Woodlands, Yishun, Jurong West Central, Woodlands, Hougang, Ang Mo Kio, Clementi, Bishan, Pasir Ris, Bedok
---
5. CarClub – Pet-friendly vehicles with free disinfectant and sanitisers
---

Image credit: @carclubsingapore
CarClub stands out for its pet-friendly vehicles and "clean" initiative. They aim to give customers a 10/10 experience by providing each car a free bottle of disinfectant spray and antibacterial air fresheners. Plus, you'll be able to find complimentary hand sanitisers at each station. 
They operate on a pay-per-use basis with different plans such as basic, value, and a lady's plan. Both the value and the lady's plan start as low as $8/hour while the basic plan is $9/hour with access to premium car models. 
To take your driving experience up a notch, CarClub also rewards you with personalised discounts based on your accumulative rental hours – so the more you rent from them, the better your discount. 
Rates: From $8/hour
---
6. WhizzCar – Rent a car to do a side hustle with Grab
---

Image credit: WhizzCar
WhizzCar boasts a unique collaboration with Grab which allows customers to rent a car and commit minimum hours to earn quick money. Though fuel, road tax, insurance, and maintenance fees are covered, you'll need to meet a minimum of 2 Grab trips per booking to qualify for WhizzGrab's discounted prices: 
1st hour:

$6.51

Next 30 minutes:

$3.26

 24-hour plan:

$99.51
DBS and POSB credit cardholders are in for a treat as WhizzCar is having an ongoing promotion where new members can gain $200 driving credits and 50% off on the registration fee when they sign up with a DBS/POSB credit card.

Rates: From $$10.70/month (membership fee) | $10.86/ hour (Standard)
Locations: Rivervale Drive
---
7. Car Lite – 15-minute car rentals for $0.60
---

Image credit: Car Lite
We've all resorted to GrabFood for those acai bowls or boba deliveries that are just a bit too much of a distance to travel for. If you want to save up, Car Lite provides you with 15-minute car rentals perfect for uber short distances.
For rates as low as $0.60, you'll be able to reap all the benefits of owning a car while paying a fraction of what public transportation costs. As a bonus, they allow you to drive the cars into Malaysia for an additional charge of $26.75/day.
Rates: From $0.60/15-minutes (Tier 1 Off-Peak Mon – Fri 12AM-5PM) | $1.60/15-minutes (Tier 1 Mon – Fri – Any other timing)
Locations: Boon Keng
---
---

Image credit: Drive Lah
For an alternative rental experience, opt for Drive Lah which lets you rent cars from drivers nearby or rent out your Singapore cars at your own cost to others.
This nifty site functions as a car-sharing service where you'll be able to select which car you want to rent based on the price and model of the vehicle. So select one based on what suits your preference – you'll also be able to leave a review after the experience. 
Rates: From $29/day
Cars offered: Honda Vezel Hybrid, Toyota Vios, Hyundai Avante
Locations: Punggol Field, Punggol Drive, Punggol Central, Sengkang East, Fernvale Link, Yishun Ring Road, Jurong East
You can also this offer for point-to-point car ride services if you prefer to be chauffeured.
Book a Singapore Private Car Charter.
---
Affordable car rentals in Singapore
---
PSA for those whose licenses have been sitting in their wallet for ages – there are plenty of car rental services situated across Singapore that'll give you the advantage of car ownership without the financial commitment that comes with it. 
Whether you're looking forward to saving up on transport costs or enjoying post-midnight drives with bae, this list of affordable Singapore car rentals will have you covered with flexibility and convenience. If you're looking for a long-term car rental, do consider car leases which provide durations of 1 year or more.

---
Cover image adapted from: @GetGoSG, Car Lite
A portion of this content may contain referral links to products. Our opinions remain our own.
Original article published on 11th January 2022. Last updated by Andrew Hoon on 20th February 2023.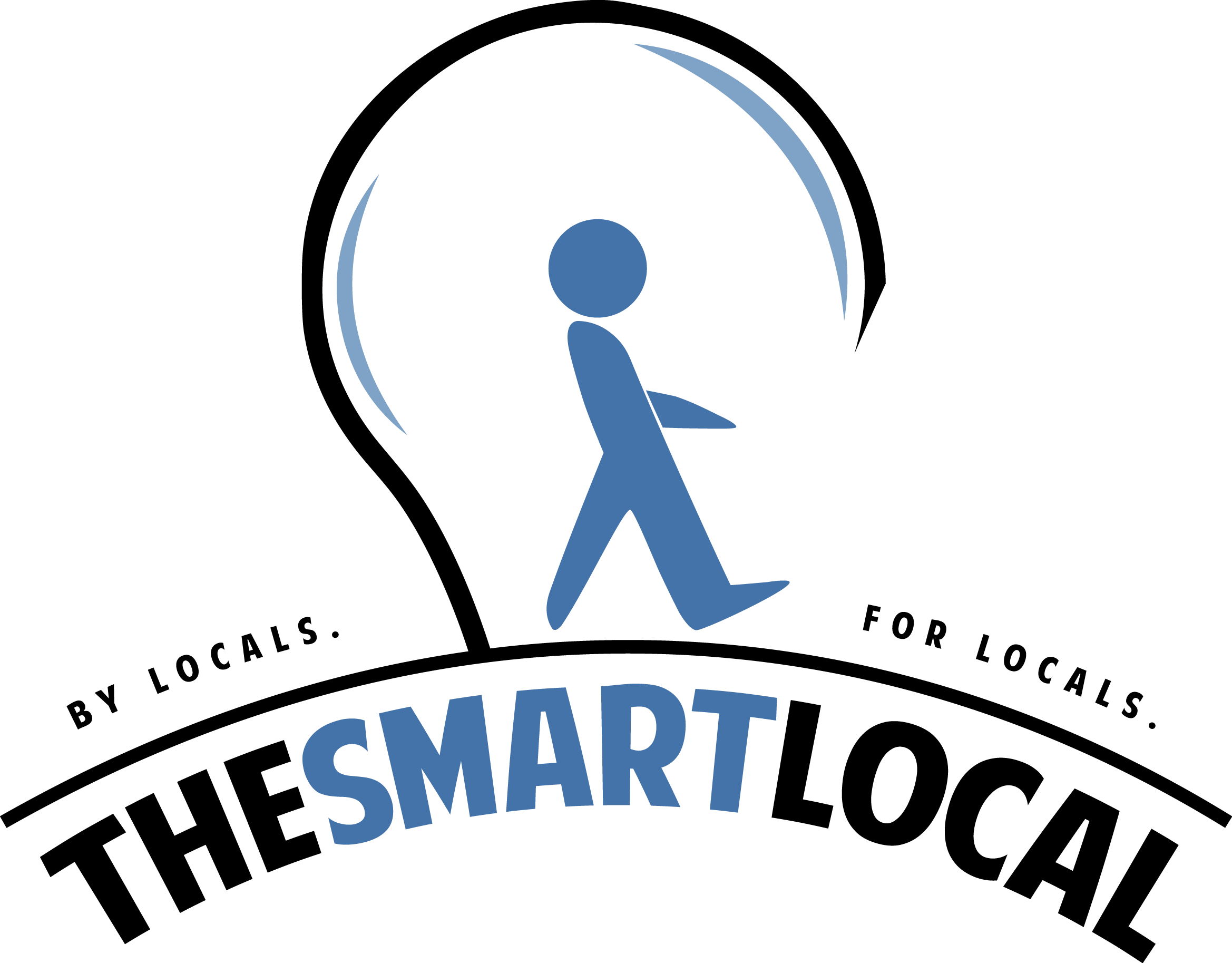 Drop us your email so you won't miss the latest news.