Things to do at Shoppes at MBS
---
Think Marina Bay Sands (MBS), and luxury shopping stores such as Gucci, Prada, and Chanel probably pop into your mind. You're not wrong, considering how most of the mall is packed with over 170 premium boutiques. The other two things that stand out are their fancy "floating" crystal pavilions, where you'll find the Apple Store and Louis Vuitton outlet.
However, MBS is more than just a mall for expensive stuff. Despite its reputation, there's a lot more you can do like watching a musical or taking an indoor sampan ride. Here are the best things to do at MBS the next time you're in the area.
---
– Activities & shopping – 
---
1. Walk across a giant large screen at Teamlab's Digital Light Canvas
---

If you like interactive experiences, this installation lets you show off your creative side.
You've probably seen Digital Light Canvas by TeamLab on TikTok before, and yes, you're right – this is the place where you can draw something and it'll come to life on the giant round screen below your feet. 
And if the name "TeamLab" rings a bell, it's because they were also the ones behind the well-known exhibition, Future World: Where Art Meets Science at the ArtScience Museum. Entry to Digital Light Canvas starts at $15 per person and comes with a badge. 
If you'd like a tote bag or T-shirt instead of a badge, top up an extra $15-$20 to switch it out.
Location: B2-50
Opening hours: 11am-9pm, Daily
Contact: 6688 8826 | MBS Digital Light Canvas by TeamLab website  
---
2. Embrace your inner tourist & have a go at the Sampan Ride
---
If you've never dared to go on one of the sampan boat rides in MBS for fear of being labelled a #tourist, here's your sign to just give it a go. The ride spans across the canal at The Shoppes At MBS. It'll also circle around the Rain Oculus which collects rainwater that fills the canal your boat is floating on. 
If you'd rather appreciate the view and vibes than sit in the boat, head over to the Coffee Bean & Tea Leaf Beanstro for an aesthetic view of the canal and riders. Tickets for the sampan boat ride start at $13/pax but if you happen to be a Sands LifeStyle Member, you'll get to enjoy a discounted rate of $10/pax. The ticket counter is at the start of the ride.
Location: B2, The Shoppes
Opening hours: 11am-9pm, Daily
Contact: 6688 8868 | MBS Sampan Rides At The Shoppes website
---
3. Stay for a free musical fountain show
---
If you're still at the mall after sunset, stay for a free outdoor water show at the Event Plaza. The 15-minute show consists of colourful light projections, mist effects, dancing fountain jets, and advanced lasers, all backed with an orchestral soundtrack. 

Image credit: Vidyard
Those who'd prefer to watch the show while dining can also do so at Le Noir or Dallas Cafe & Bar – just get an al fresco seat for a better view. Showtimes are at 8pm and 9pm every day with an additional 10pm show on Fridays and Saturdays.
Location: Event Plaza
Contact: 6688 8868 | MBS Spectra – A Light & Water Show website 
---
4. Enjoy local acts & broadway musicals at the Sands Theatre
---

Image credit: @baseasia via Instagram
Most people know that MBS holds large conferences and events at its Convention Centre but not many may be aware that it also holds concerts and musicals at the Sands Theatre. Some of the artists that'll be rocking the stage this year include Singaporean comedian Kumar, singer Kit Chan, and international acts like The 1975 and Sabrina Carpenter.
Apart from shows, the Sands Theatre also hosts festivals such as the Music Festival happening from now till 2nd August 2023. We recommend browsing through their website as you never know what show or festival will pique your interest.
Location: Galleria Level B1
Contact: 66688 8826 | MBS Sands Theatre website
---
5. Dance the night away at Marquee Night Club
---
Whether you're a seasoned partyer or someone who's just stepped into the world of clubbing recently, Marquee Night Club is a name most of us have heard of. Apart from its giant Ferris wheel and 3-storey slide, the club is a huge draw thanks to the number of world-class DJs and rappers such as Steve Aoki and Jackson Wang who've dropped by.
Let's just repeat this fact once more – there's an entire 8-armed Ferris wheel that they've managed to fit into the nightclub. Once you've gotten into a cabin, you'll realise it doubles as a photo booth with a camera inside to take fun gifs and pics that you can send to yourself via email.

Image credit: @amitanaka12 via Instagram
Clubbers can also look forward to snapping some pics for the 'Gram at the entrance which usually has a nice setup depending on the theme of the night. Online tickets start at $20, while tickets at the door are more expensive, starting from $40 for ladies and $50 for guys. The dress code here is "smart casual, stylish, and clubby" so don't come in sandals or flip-flops.
Location: B1-67
Opening hours: Fri-Sat 10pm-6am (Closed from Sunday to Thursday)
Contact: 6688 8660 | MARQUEE Singapore website
---
– Food –
---
6. Indulge in fancy Southern-style fried chicken at Yardbird
---

Image credit: @yardbirdsingapore via Instagram
If you're craving some American classics, we recommend heading down to Yardbird Southern Table & Bar. A dish you've got to try while you're here is their 100-year-old recipe for their Lewellyn's Fine Fried Chicken going at $38 with a gluten-free version available too. 
Apart from that, give their All American Breakfast ($20) or Tea Braised Short Ribs ($45) a shot for something heartier. There's also a vegetarian menu with dishes such as Avocado Toast ($16) and Grilled Powder Bowl ($22). 

Image credit: @dyspatchr via Instagram
Moving on to their selection of cocktails; feel free to pick from their signature range or the recommended bartender's choice for the best experience. They also have a selection of bourbon infusions going for $22 or in sets of 3 for $32, 4 for $42, or all 5 for $50.
Location: B1-07
Opening hours: Mon-Fri 12-11pm | Sat-Sun 10am-12pm
Contact: 6688 9959 | Yardbird Group website 
---
7. Enjoy fresh, authentic Japanese sushi at KOMA Restaurant
---

Image adapted from: @queeniechen__ & @unechiko via Instagram
The first thing you'll see at the entrance of this restaurant is a long 20m walkway with orange arches that resemble those of the famous Fushimi Inari Shrine in Kyoto, aka an IG-worthy photo spot. The next thing you'll see is a 2.5m-tall Japanese bell hanging over the bar – also another photo spot. This is KOMA, a Japanese restaurant and sushi bar at MBS.

Image credit: @unechiko via Instagram
From 11.30am-3pm, KOMA offers 2-course lunch sets (from $58) and 3-course lunch sets (from $68). There are also a la carte options such as Wagyu Beef Gyoza ($28), Salmon Pillow ($18), and Crispy Duck Salad ($28). Wash it all down with their wide selection of cocktails, ranging from light and refreshing to savoury and sharp, as well as their own KOMA series. 
For dinner, enjoy a la carte choices from their variety of nigiri and sashimi (from $7/piece), maki (from $16), and mains such as black pepper chicken ($29) and wafu carbonara with uni ($49). For extra special occasions, there's also the Omakase by KOMA ($450/pax) that requires a minimum of 4 pax and a 72-hour advance registration. 
Location: B1-67
Opening hours: 11.30am-3pm & 5pm-12am, Daily
Contact: 6688 8690 | Koma Singapore website
---
8. Go cafe–hopping like a tai tai at Bacha Coffee & TWG
---

Image credit: @h__na__3 via Instagram
Here's something you might want to consider doing to celebrate paycheck day. Cafe hopping in neighbourhoods is fun, but what about in a mall? Just nice, MBS has many aesthetic cafes that you can keep hopping to for lunch, dessert, and coffee. One option is TWG Tea on the Bay, a brand that we Singaporeans are all too familiar with. 
Here at the MBS outlet, you'll get to enjoy some of TWG Tea's desserts, like tea-infused macarons and chocolate bonbons. Enjoy your afternoon tea with a splendid view and enjoy that #taitailife. 
Coffee lovers can also look forward to other cafes such as Bacha Coffee which serves a myriad of coffees, including decaffeinated ones, as well as pastries such as croissants. There's also Arabica serving premium Kyoto-based coffee.
TWG Tea on the Bay at Marina Bay Sands
Location: B1-122/125
Opening hours: Sun-Thu 10am-9.30pm | Fri-Sat 10am-10.30pm
Contact: 6535 1837 | MBS TWG Tea Salon & Boutique website 
Bacha Coffee
Location: B2-13/14
Opening hours: Sun-Thu 10am-10pm | Fri-Sat 10am-11pm
Contact: 6954 1910 | Bacha Coffee website
Arabica 
Location: 01-75/76
Opening hours: 10.30am-9.30pm, Daily
Contact: 9680 5288 | Arabica Coffee
---
9. Find meals from under $10 at Rasapura Masters
---

Image credit: @__thitims__ via Instagram 
If you're craving some local delights, we recommend heading down to the food court at MBS –  Rasapura Masters. Look forward to local favourites such as Hainanese chicken rice, ice kacang, or even your everyday traditional breakfast set of eggs and toast. If you're craving other cuisines, take a walk around, and you'll find a wide variety of Asian delights, be it Korean or Japanese food.

Image credit: @modjane via Instagram
However, do note that since the food stalls here are located in MBS after all, the prices will be a little higher than your usual local food court. 
Location: B2-49A/50-53
Opening hours: Sun-Thu 8am-10pm | Sat-Sun 8am-11pm
Contact: Rasapura Masters website
---
10. Enjoy over-the-top milkshakes at Black Tap Craft Burgers & Beers
---

Image adapted from: @blacktapsg via Instagram
Black Tap Craft Burgers & Beer is well-known for its iconic dessert shakes and giant burgers. Even if you haven't tried it before, you've probably seen photos of it on social media. Some of their must-try burgers include their classic All-American Burger ($23) and award-winning Greg Norman Burger ($28). 
You've also got to try their famous CrazyShake milkshakes. Enjoy classics ($12) like Vanilla or Oreo Cookies and Cream; and original favourites such as Cotton Candy ($24) and The Cookie Shake ($21). They've also got a selection of 18 craft beers for those looking for a little tipple.
Location: 01-80
Opening hours: Sun-Thu 11.30am-11pm | Sat-Sun 11am-11pm
Contact: 6688 9957 | Black Tap Craft Burgers & Beer website 
---
11. Go on a date at world-renowned restros like Bread Street Kitchen
---

Image credit: @bsksingapore via Instagram
Apart from international luxury stores, MBS is also home to world-renowned restaurants. One fine example would be Bread Street Kitchen by Gordon Ramsay. Look forward to a variety of British and European fare, such as the classic Fish & Chips ($22) and Bread Street Kitchen Burger ($22). 

Image credit: @bsksingapore via Instagram
There are also desserts such as Sticky Toffee Pudding ($10.50) and Chocolate Fondant Tarts ($10.50) for you to end your meal on a sweet note. 

Image adapted from: @dbbistrosing via Instagram 
For fresh seafood, you can consider db Bistro & Oyster Bar by Daniel Boulud and LAVO Italian Restaurant & Rooftop Bar for freshly made pasta and pizzas. The latter is also perched on the 57th floor of the MBS Hotel, so you get sweeping views of the Singapore skyline.

LAVO Italian Restaurant & Rooftop Bar.
Image adapted from: @mlife.sg & @thexaffair via Instagram
Bread Street Kitchen
Location: 01-81
Opening hours: Sun-Thu 12pm-12am | Sat-Sun 11.30am-12am
Contact: 6688 5665 | Bread Street Kitchen 
db Bistro & Oyster Bar by Daniel Boulud
Location: B1-48
Opening hours: Sun-Thu 12 pm-3.30pm, 5.30pm-9pm | Sat-Sun 12pm-3.30pm, 5.30pm-9.30pm
Contact: 6688 8525 | db Bistro & Oyster Bar by Daniel Boulud website
LAVO Italian Restaurant & Rooftop Bar 
Location: Level 57, Hotel Tower 1
Opening hours: Mon-Sat 11am-12am | Sun 12pm-12am
Contact: 6688 8591 | LAVO Italian Restaurant & Rooftop Bar website 
---
12. Visit the Ralph Lauren Cafe for SG-exclusive coffee soft serve
---

Image credit: Eatbook
The newest kid on the block is the Ralph Lauren Cafe at MBS, featuring house blends from organic coffee beans and drip coffee to your everyday Latte and Americano. The cafe from Manhattan brings to our shores a Singapore-exclusive Coffee Soft Serve ($9) made with their in-house blend.
Those with a sweet tooth can try out their fudgy Chocolate Cake ($14) and Coconut Cake ($14), which you may have heard others raving about from their international outlets.
Location: 01-72
Opening hours: 10am-10pm, Daily
---
Save this MBS guide for your next visit
---
So, if you thought that MBS was only about shopping for your next handbag or watch, you couldn't be more wrong. There are so many activities to do and places to enjoy a fancy meal. Though it may be a little more pricey, take it as a reward for a day of self-indulgence.
Marina Bay Sands Singapore
10 Bayfront Ave, Singapore 018956
Opening Hours:
07:30 AM-07:30 AM

Show Time
For more guides in Singapore:
---
Cover image adapted from: @amitanaka12 & @queeniechen__ via Instagram, Eatbook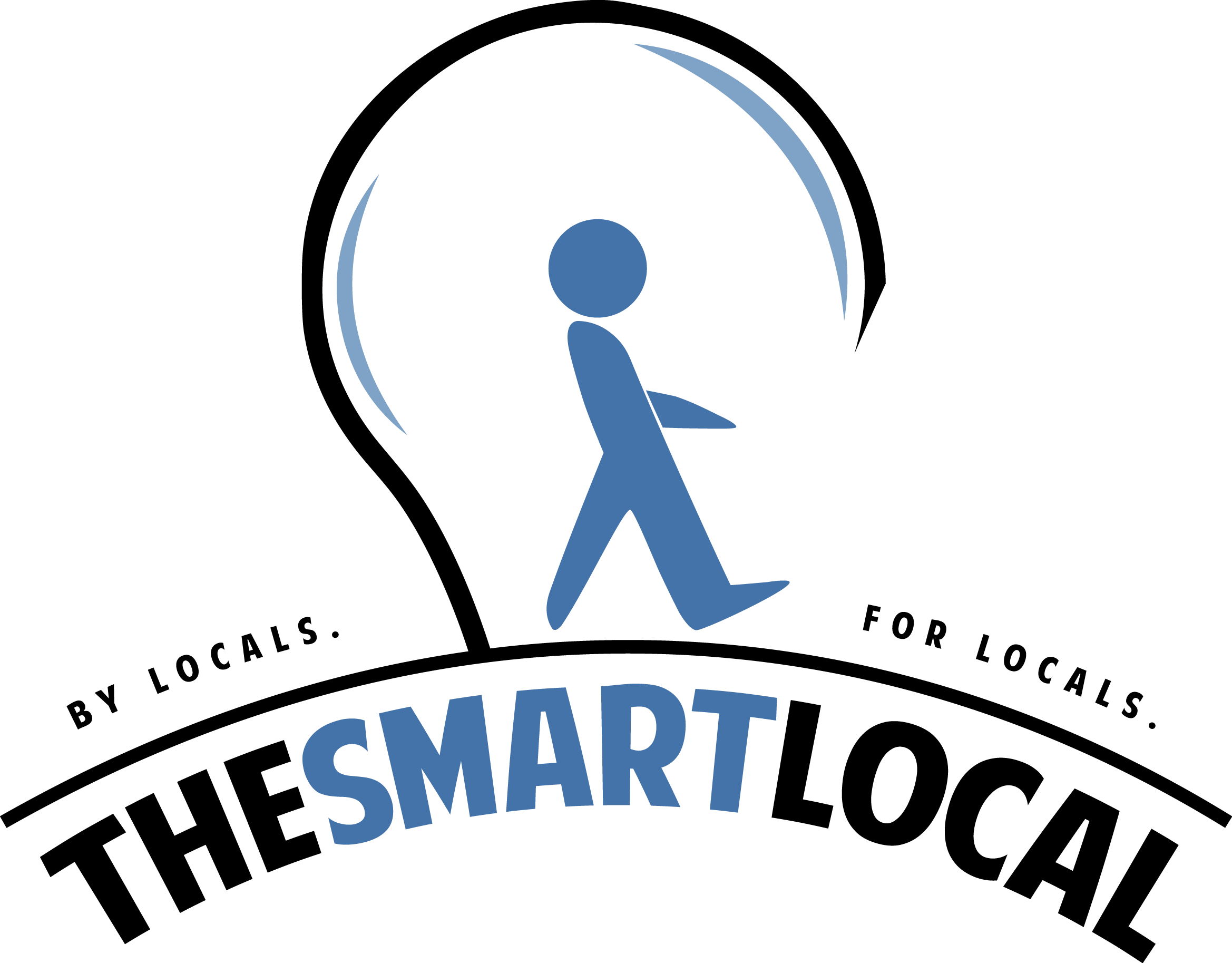 Drop us your email so you won't miss the latest news.