Unique heartland shops in the West
---
When people think of the West, they typically think of an ulu area with nothing but industrial buildings, a few large parks, and a couple of autonomous universities. But look a little closer and you'll notice plenty of unique heartland shops tucked away along the green line. 
From a large DIY craft store to a variety of sweet treats, you'll need more than one trip to fully explore the West. So prep your travel bag and get ready to journey to the West, uncovering these hidden gems and their lovely storeowners.
---
1. Big Boy Franks – Halal hot dogs & burgers
---

Image credit: @bigboyfranks.sg
Tucked away in a cosy HDB void deck, Big Boy Franks serves delicious halal Western food to fill your stomachs. With a unique spin on the quintessential burger and hot dog, their Beefy Big Boy ($9) or Big Boy Chicky Burger ($7) comes with a big wallop of meat and their signature sauce. 
The extra-hungry traveller can feast on the Big Boy HDB Burger ($16) that's stacked with a whopping four beef patties. Here's a tip: they have a special menu on weekends with dishes like Beef Ribs ($17) and a Wagyu Beef Burger ($17), so plan your trip accordingly!
Address: 165A Yung Kuang Road, #01-42, Singapore 611165
Opening Hours: Mon – Sat 4PM-9PM (Closed on Sundays)
Telephone: 9474 2246
---
2. BeadtleSweet – DIY beads for crafts & workshops
---

Image credit: @beadtlesweet
Boasting a range of over 10,000 DIY products in their store, BeadtleSweet is a haven for all interested in arts and crafts. Their massive catalogue includes bead-making materials such as Swarovski Crystals and Japanese seed beads, as well as decoupage supplies, nail art materials, jewellery-making components – you name it!
Eager students can also test their DIY skills by registering for the numerous workshops on offer. Opt for a bracelet workshop (from $85) to make a gift for your significant other or a paper quilling workshop (from $40) to level up your birthday cards. If you're feeling indecisive, there's also a Back to Basics (from $300) package that teaches the foundations of wirework, weaving, stitching, and more.
Address: #04-249 Jurong Gateway Road, Blk 131, Singapore 600131
Opening Hours: Tue & Thu 11AM-7.30PM | Sat 11AM-3PM (Limited opening hours on Mondays & Wednesdays | Closed on Fridays & Sundays)
Telephone: 8700 2441
---
3. Hey Sugar – Red velvet waffles & paddle pop-coloured ice cream
---

Image credit: @heysugarsg
We all need that sugar rush from time to time to keep our energy going. With the classic ice cream and waffles, Hey Sugar is a delightful treat for any sunny day. Standing out from the other shops in the heartlands, first-time goers will also be immediately struck by the cute, chic decor with a spacious seating area encompassed by pastel walls.
Image credit: @heysugarsg
Pick from unique flavours of ice cream (from $3.80 per scoop) such as the paddle pop-coloured Bubble Gum or Sesame Street-inspired Cookie Monster. Don't forget to pair it with a crispy brown waffle (from $3.50) with either original, charcoal, or red velvet flavours. There's also an all-day set menu ($9.90) that has a single scoop ice cream, waffle, and ice shaken tea to wash it down.
Address: 818 Choa Chu Kang Ave 1, #01-06, Singapore 680818
Opening Hours: Sun – Thu 11.30AM-10.30PM | Fri – Sat 11.30AM-11.30PM
---
4. Gamewerks – Nintendo Switch, PS5, XBox consoles & games
---

Image credit: @gamewerkssingapore
If you've been waiting to splurge on a new OLED Nintendo Switch, PS5, or XBox Series X, a visit to Gamewerks might help you make the decision. Conveniently located right beneath block 443 and besides Clementi MRT, it's the go-to place to get all your gaming consoles, accessories, and games. 
Hardcore gamers waiting for the newest Pokemon or Spider-Man game can bet that there'll be stock or even pre-orders at the store. Those with older consoles can also browse through the walls of PS3 or XBox 360 games in-store as well. With consistently glowing reviews for the helpful staff, you can rest assured that your gaming endeavours are in good hands.
Address: #01-79, Clementi Avenue 3, Blk 443, Singapore 120443
Opening Hours: 12-9PM, Daily
Telephone: 6779 0646
---
5. Smoocht Pantry – Vegan pizza & ice cream
---

Image credit: @smoocht
100% plant-based, Smoocht Pantry is a Jurong gem. Lunch and desserts in the same place is always a plus with their wide menu also including pasta, brownies, burgers, and more. Popular choices include the 10-inch aromatic Truffle Porcini Funghi ($21.60) or the cheesy, gooey Burrata ($19.20).

Image credit: @smoocht
For desserts, you can't go wrong with the creatively-named Classic Waffle with a scoop of R'ice cream ($8) or a 'Cheese'cake ($12) with Oreo, Biscoff, blueberry, and lemon flavours. With Jurong Lake Gardens right nearby, you can also opt for takeaway and enjoy a lovely picnic in the park.
Address: 319 Jurong East Street 31 #01-58, Singapore 600319
Opening Hours: Sun – Thu 12-9PM | Fri – Sat 12-9.30PM
Telephone: 6266 5691
---
6. The Pilates Works – Low-intensity for all skills levels & age groups
---

Image credit: @thepilatesworks
Pilates is always hip and in trend, I mean, it strengthens muscles while also increasing flexibility, kind of like going to the gym and doing yoga at the same time. If you're keen on giving it a try head over to The Pilates Works to learn more about the iconic exercise. Operating at a heartlands venue as opposed to bustling downtown studios, first-timers can be relieved of their anxiety as well.
With a wide selection of classes for both beginner and more advanced students, there's something for everyone. Guided by passionate instructors, you'll finally be able to fix that posture that you've wanted to.
Address: 135 Jurong Gateway Road, #02-321, Singapore 600135
Opening Hours: Mon – Fri 9AM-9PM | Sat 8.30AM-4PM | Sun 9AM-3PM
Telephone: 6353 8922
---
7. Saints Studio – New-age barbershop
---

Image credit: Saints Studio
With 2022 on the horizon, it might be time for a New Year, new look. The barbers at Saints Studio have got you covered, with everything from the basic fades and comb overs to the unique styles of past decades.
If you need some inspiration on your next haircut, there's a range to browse and pick from on their social media, including the 90's "curtain cut" to the fauxhawk of the early 2000's. And if you're set on this being your new go-to neighbourhood barbershop, there's also a loyalty card where 10 haircuts gets you one for free.
Address: Bukit Batok West Ave 6, #01-04 Block 109, Singapore 650109
Opening Hours: Mon – Sat 11AM-9PM | Sun 11AM-5PM
Telephone: 8799 7653
---
8. Buta Kin – Affordable Japanese ramen
---

Image credit: Buta Kin
If you're craving a belly-warming bowl of ramen but don't want to burn a hole through your wallet, look no further than Buta Kin. Located at Beauty World, the stall's signature Special Tonkatsu Ramen ($7.50) is loaded with a generous amount of toppings and a flavourful broth that can easily rival any chain ramen restaurant.
They also have great variety for a humble stall, including a Tonkatsu Red Ramen ($6.50) for spice lovers and a Vegetable Ramen ($5) for vegetarians. If you need more convincing, the snaking queues during rush hour will do the talking.
Address: 144 Upper Bukit Timah Road, 04-28, Singapore 588177
Opening Hours: Mon – Fri 12-8.45PM | Sat – Sun 11.30AM-8.45PM
Telephone: 8661 6028
---
9. Ban Soon Sewing – New & second-hand sewing machines
---

Image credit: @bansoonsewing.sg
With WFH arrangements giving us so much more downtime at home, everyone's trying to find a new hobby. For those looking to pick up a needle and thread, Ban Soon Sewing can help with your foray into sewing. 
There's a myriad of options in the shop for all budgets, ranging from brand new machines, second-hand ones, and even rentals. The entry-level Brother JV14000 ($148) makes a perfect gift, while the Singer Sewing Machine 3223 ($299) comes in hot pink or cyan blue for a splash of colour. 
A cherry on top, all the warranty and servicing for the machine is provided at the store itself too.
Address: 431 Clementi Avenue 3, #01-328, Singapore 120431
Opening Hours: Mon – Sat 10.30AM-7PM (Closed on Sundays)
Telephone: 6776 3253
---
10. Sticks and Straws – Local-flavoured drinks & bubble tea
---

Image credit: Sticks & Straws
As the new kid on the block, the recently-opened Sticks and Straws makes for a perfect thirst quencher after a long day. Their lineup of fresh fruit teas, such as the Signature Fresh Fruit Tea ($4.20), come in one large size only, so you don't even have to worry about whether to upsize or not. 
Enjoy a special, local-flavoured blend and indulge your sweet tooth with the Cendol Gula Melaka (from $3.60). Alternatively, grab the in-trend Coconut Shake (from $3.60) and top it off with some chewy nata de coco.
Address: 233 Bukit Batok East Avenue 5, #01-49, Singapore 650233
Opening Hours: 11AM-9.30PM, Daily
---
11. Hanoi Cuisine – Authentic Vietnamese food
---

Image credit: Hanoi Cuisine-Singapore
True to their name, Hanoi Cuisine offers Vietnamese food from the Northern region that you wouldn't usually get in chain restaurants. Among the most iconic and popular include Bun Cha ($6.50), a grilled pork dish served with vermicelli noodles and a savoury, tangy broth.
Their diverse menu also includes the quintessential Pho ($6) with both chicken and beef options, as well as Goi Cuon ($5), fresh spring rolls wrapped in rice paper. Conveniently located near Jurong East MRT, the dishes are the perfect pick-me-up before you embark on your adventures for the day.
Address: 10 Jurong East Street 12, Kopitiam @ Jurong East, Singapore 609690
Opening Hours: 11AM-9PM, Daily
Telephone: 8668 8468
---
Exploring the West with Heartlands Festival
---
It's time to ditch the typical mall outing at Jurong East and explore the gems hidden in our own backyards instead. The West is more than just universities and nature parks, the myriad of unique heartland shops is what truly makes West side the best side. 
Walk, take a bus, or even kayak across the West.
There's not a more opportune time to rediscover the best of the heartlands than with the Heartlands Festival happening from 28th November 2021 – 18th February 2022. The first of its kind, there are three months full of exciting activities designed to accompany your eating, shopping, and playing across the island. 
Channel the spirit of Journey to the West and embark on a heartlands trail, visiting the five pop-up installations along the way. You can also download various trail booklets to help guide you on your adventures. 
While doing your mid-trip shopping, use payment methods like FavePay, GrabPay, or NETS at your favourite heartland shops to earn goodies like a $5 FavePay voucher or an extra 2% GrabRewards points.
If competitive eating was your childhood dream, join the Ultimate Food Challenge and test the limits of your stomach. A platter of hawker food is what stands in the way of you and a $800 NETS FlashPay Card – imagine being rewarded for eating. 
Occurring throughout will also be the Heartlands Festival Lucky Draw, where each $10 you spend at heartland shops or food stalls will earn you one chance to win. There are both weekly prizes worth up to $388 as well as a grand prize worth up to $3,388, so be sure to keep up to date with the winners on their Instagram @heyheartlands!
---
This post was brought to you by Heartlands Festival.
Cover image adapted from: @thepilatesworks, @smoocht, @pangzi.durian, @beadtlesweet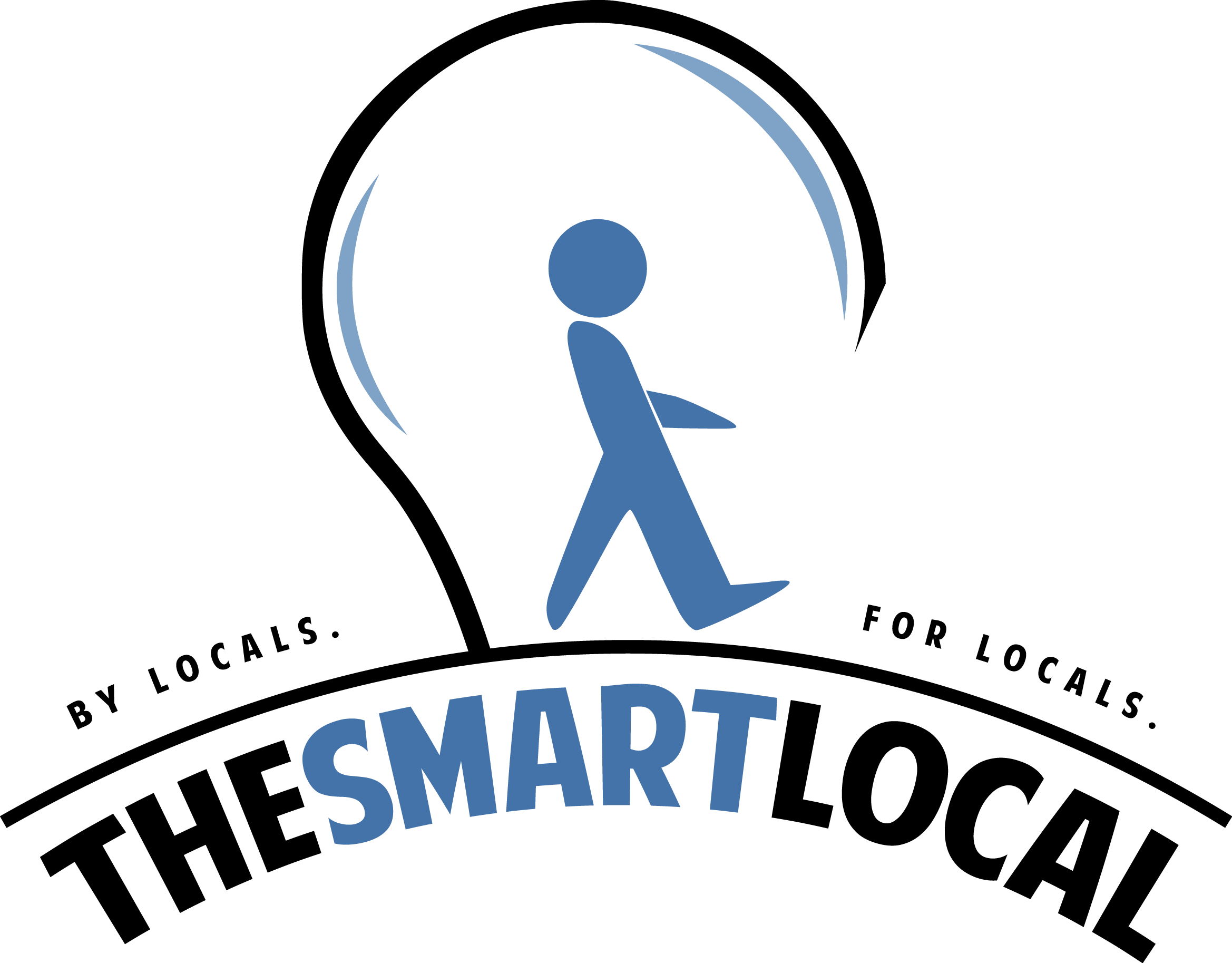 Drop us your email so you won't miss the latest news.