Earning money from being eco friendly
---
Living a sustainable lifestyle isn't as expensive as one might think it would be. Although small investments have to be made to kickstart living more environmentally-friendly, like buying reusable tumblers and tote bags, these actions can save you money in the long run.
But going green won't just spare you from saving a few cents like when you dapao your coffee in your own tumblers, it can earn you cash as well. From upcycling old furniture to donating old electronics, here are six ways going environmentally friendly can earn you money.
---
1. Sell your used clothing to thrift stores
---
If your wardrobe is bursting at the seams, it might be time to clear out your old garments. Don't throw your clothes away, however. Such a habit contributes to 156,000 tonnes of textiles and leather in Singapore's landfills each year.
For clothes that no longer fit you but are still in great condition, selling them is an easy way to earn money while extending the lifespan of garments. There are scores of platforms where you can sell your old clothes, like Carousell and Facebook Marketplace.
There are also places like REFASH that take in old clothes for cash or store credit, so you won't have to personally deal with posting listings and meeting up with buyers. And if you have branded goods to let go, HuntStreet and EcoRing Singapore help to appraise and sell your designer bags and accessories on your behalf.
---
2. Donate e-waste to redeem vouchers
---
With technology getting more advanced so quickly, wanting to get our hands on the latest piece of tech means swapping out our gadgets every couple of years or so. But this means you've probably accumulated a stockpile of outdated mobile phones, laptops and tablets.
Dumping them in the trash is an absolute no-no. E-waste contains poisonous materials like lead and mercury that will harm the environment if left in a landfill.

Image credit: NEA
Instead, you can discard your unwanted electronics at one of more than 300 e-waste recycling bins located around Singapore. Your old gizmos will then be broken down safely, plus any digital data will be completely erased.
Best of all, these bins reward you for your proper disposal with points that can then be redeemed for vouchers at merchants like Foodpanda and Stojo. Get started by downloading the STEP-UP Sustainability app to find your nearest e-waste recycling bin. Then snap and upload a pic of the goods you're scrapping to get your points.
Pro tip: Printers, light bulbs, portable chargers and batteries all count as e-waste too. You can throw these away at the same bins for points too.
---
3. Recycle plastic bottles and cans for rewards
---
Quenching your thirst is as easy as taking a trip to a vending machine, dropping in your money and getting a refreshing drink. Now imagine doing that in reverse. That's how you'll be able to make cash from recycling empty plastic bottles and cans.
These reverse vending machines can be found all over Singapore, and accept most empty and clean drink containers. All you'll need to do to start earning rewards is to scan the barcode found on each can or bottle before loading them into the machines.
Every 10 pieces you deposit will then get you a reward, such as 10 STAR$ from CapitaStar or 5 Sentosa Fun Pass tokens.
---
4. Recycle paper to earn cashback
---
Just about anything can be digitalised and accessed online today, but sometimes there's no escaping paper. We're willing to bet there's a stack of junk mail, newspapers, and maybe even cardboard boxes from your year-end shopping hauls in your house somewhere.

Image credit: @recyclesg
Now here's your chance to finally clear these stacks and earn money from doing so. Drop your waste paper off at one of 78 blue paper recycling bins found in HDB estates around the island. The bins have sensors to weigh how much you've recycled, and will reward you with $0.06 for every 1KG of paper.
It doesn't seem like much but a single ream of paper already weighs 2.5KG. You'll just need about 65 reams to reach the minimum payout sum of $10. The cash can then be deposited right into your bank account via PayLah! or PayNow.
---
5. Sell old furniture to give them a new breath of life
---
It's a new year, which means a spring cleaning in your home is probably due. If you're clearing out old furniture, sell them to restoration workshops instead of hauling them away to dumpsters.

Restoration in progress
Image credit: @hocksiong
Places like Hock Siong & Co. and Long-longtime Store take in antiques and vintage pieces for a reasonable price. Worn out chairs, tables and chests of drawers are then reupholstered, polished and given a fresh coat of paint to make them seem just like new.
These are then sold to customers for a second lease of life. If you're looking to renovate your home, refurbished furniture is an eco-friendly option to decorate your house. Buying second hand prevents excess deforestation and limits plastic production.
---
6. Invest in ESG companies
---
Actions like recycling not only help preserve the environment, but it can pocket you some change as well. For bigger returns and a bigger green impact, investing in ESG companies is the way to go.

Image credit: ProsperUs
ESG companies are those that are environmentally conscious, socially responsible and exercise good corporate governance. These companies do their part in practicing sustainable actions, like implementing company-wide recycling initiatives to reduce their carbon footprint. They also work with governing bodies and R&D ways to minimise their impact on the environment.
By investing in such companies, you'll be playing a part in being environmentally-friendly on a larger scale. After all, the money you put in will go towards funding things like better implementation of ways to save the planet.
While investing means putting in money now, funding ESG companies does have its returns. Research shows that ESG stocks are less volatile than their non-ESG counterparts. ESG companies have also been seeing positive growth and revenue, as more people make a conscious effort to support such companies.
---
Start investing in ESG companies with ProsperUs
---
With knowledge on ESG companies now in your back pocket, it's time to start investing in them. But before you do, it's best to know how to identify businesses that fall under this umbrella.
For the initiated, financial reports are readily available for investors and those looking to invest for a breakdown on how the company's money is spent. These would also include information on how these companies put their environmental efforts into practice.

Image credit: ProsperUs
If you're not keen on sifting through countless reports, however, investment platform ProsperUs has all the deets you need. For investors looking to learn more about ESG companies, it's a great resource for reading up on companies to watch out for.
And for those just dipping their toes into investing, ProsperUs also offers educational blogs and webinars for you to pick up more knowledge on how investing works.
Ultimately, ProsperUs offers digital investment services, where you'll be able to find ESG companies to invest in. With just one account, you'll be able to access multiple assets, like stocks, bonds, and funds.
This also includes more than 30 exchanges from APAC, Europe and the US, so you'll be able to get your hands on well-known ESG companies like DocuSign, Tesla and Apple.

Image credit: ProsperUs
All this is accessible on the easy-to-use dashboard that shows you all you need to know about your portfolio. Plus, for those who want to check and manage their investments on the go, ProsperUs has a mobile app on iOS and Android.
TSL readers looking to start their own investment journey with ProsperUs can sign up with the code <TSL100>. There are attractive prizes to be won, like an iPhone 13 Pro and an exclusive martini tasting when you open up an account. You'll also be rewarded with SGD$100 in cash credit once you complete three trades on the platform.
If living sustainably has been a goal of yours, make it a resolution to do more this year with these tips. After all, you might just see positive returns in your wealth just by saving the planet.
---
This post was brought to you by ProsperUs.
This article is meant for information only and should not be relied upon as financial advice.
Before making any decision to buy, sell or hold any investment or insurance product, you should seek advice from a financial adviser regarding its suitability.
This advertisement has not been reviewed by the Monetary Authority of Singapore.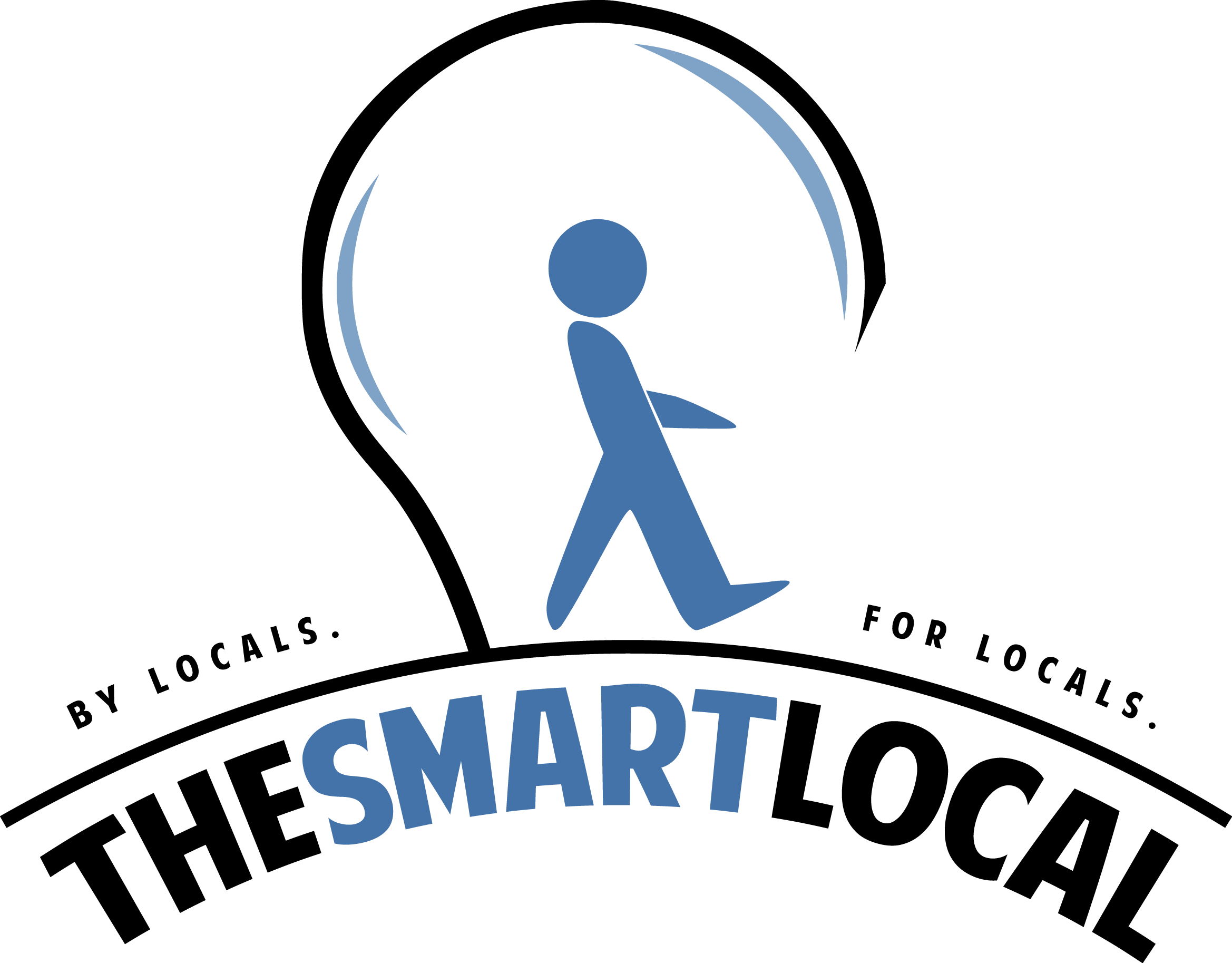 Drop us your email so you won't miss the latest news.