Photo spots in Jewel Changi
Jewel Changi's the talk of the town right now, and understandably so – it's all set to impress with the world's tallest indoor waterfall and Singapore's first Pokemon centre. But this new airport doesn't just boast unique features, it's also a beaut for OOTD shots.
Here's a handy tip: for photogenic backdrops to best show off your outfits, head down to these 8 stunning OOTD spots set within this airport wonderland.
1. Frame your shot with the Rain Vortex, the largest indoor waterfall in the world
Time your shots to include the Skytrain – it's just behind and gives a Jurassic Park-like ambience. 
Talk about making a splash: that's exactly what the Rain Vortex is doing. This might be the it spot for photos but we've found a way to make sure your stands out above the rest. Simply angle your camera upwards so you get the full waterfall in frame. It's also an easy hack to make your model appear taller and instantly more Vogue.
For OOTD inspiration, pair Stradivarius' Swiss Embroidered Top ($45.90) with their Cargo Trousers ($59.90) – you can find both pieces as part of their Summer range. With a delicate sweetheart cut and rugged cuffed hemlines, it sounds like an assortment of polar opposites but it all adds up to one stylish outfit.
How to get here: Go to the middle of Forest Valley – you won't miss it.
Photography tip: Go up to the second-floor gallery for a better vantage point, or hop into the air for the visual illusion of the waterfall "beaming" you down.
2. Step right into a Japanese bamboo grove at Forest Valley
Not many airports have a forest, but Jewel Changi does – right smack-bang in the middle. Every twist and turn of Forest Valley's sure to be filled with people, but head straight to the ground floor where you'll find a mini bamboo grove. It's almost as if you've been transported to the peaceful woodlands of Kyoto's Arashiyama Bamboo Grove.
To match the backdrop, our model wore Massimo Dutti's Palm Tree Print Linen Jumpsuit ($225). With an aesthetic palm tree print, it's the perfect balance between dressy and casual chic – there's no need to overload with accessories. Instead, match with a pair of nude heels for an effortless look.
BONUS: Keep an eye out for a nearby green wall – with its leafy fronds, it's the perfect backdrop for portrait shots.
How to get here: Head near the Link Bridge to T2 and T4 and look out for the Rich & Good Cake shop – the grove is right opposite.
– Canopy Park –
3. Play with lines and geometry at architectural panels
While the entire Jewel Changi is an architectural wonder, it's Canopy Park that's a feat of beauty – who knew sky nets could look like this? Head to the very top floor where every angle offers up a solid OOTD shot, with its streamlined architecture.
First, head to this panel opposite the soon-to-be-opened Burger & Lobster for vibes straight out of a sci-fi flick.
When you've nailed the shot, head right opposite to this spot which overlooks the whole waterfall area and draw attention to the magnificent ceiling with strategic placement of your hands.
To fit the futuristic vibes of these structures, we went for an equally edgy look with Pull and Bear's Transparent Raincoat ($69.90). We paired it with a casual Graphic Tee ($24.90) – ours had a cute chameleon – and a Yellow Mini Skirt ($39.90) to add a pop of colour.
Bonus: Make the most of your translucent raincoat and head over to the base of the waterfall at B2 for a fun Boomerang.
4. Admire flower fields reminiscent of Hokkaido at Petal Garden
Much like the sprawling flower fields of Hokkaido, the Petal Garden too has a massive display of colourful blooms. The flowers change every season, but when we were there, they were vibrant in red and gold tones.
Choose subdued but neutral tones for your own outfit: you wouldn't want to clash. We went for a Pockets Jumpsuit ($89.90) from OYSHO – the khaki green shade adds to the utilitarian style. Pair this with classic brown slip-ons and a swipe of red lippie.
5. Take a #reflectiongram at mirrored panes
Every corner of Jewel Changi's filled with Instagrammable spots, so it's no surprise that even the space outside the bathrooms is equally stunning. This area is lined with mirrored panes, perfect for that trippy #reflectiongram shot.
Keep it simple with an all-white ensemble: White Dress ($55.90) from Bershka keeps it classy while adding visual interest with a ruffled neckline. You can wear it off-the-shoulder too, if you're going for a casually dishevelled look. Complete the outfit with a Utility Trucker Jacket ($59.90) – it comes with practical front pockets.
6. Lounge beside the futuristic Discovery Slides
The Discovery Slides are a mix between artsy sculptures and a children's playground, but it also makes for an aesthetic OOTD spot. All you need to do is perch and look pretty on the benches right beside  – the reflective background's already stunning enough. To match the architecture, go for clean lines in your dressing – pair your outfit with a white pair of sneakers.
7. Live the high life at a tearoom with Parisian vibes
It's almost as if you've left Singapore for a Parisian escapade.
Most of us don't live the tai tai life but when tearoom Arteastiq is already all decked out in fancy decor – you know it's the ideal backdrop for you to look as if you're leading the high life, in a Parisian tearoom, no less. Order up a cup of tea to look like a true lady of leisure.
Throw on a Tweed Jacket ($159) – it gives you an added luxe flair, especially when it comes studded with metal gold buttons and a deep V-neck.
But to make sure you're not looking too over-the-top, pair the jacket with casual street staples – a pair of Baggy Blue-Washed Denim Jeans ($69.90) and White Strappy Stretch Top ($14.90) will do nicely. Besides, baggy denim is right on trend so you can up your fashionista quotient – and stuff yourself with tons of teas and macarons without it showing.
8. Take a dreamy, misty OOTD at Foggy Bowls
With gentle puffs of mist, Foggy Bowls is every photographer's dream come true. One thing to note: the fog doesn't go very much higher than your ankles. To capture the dreaminess of the fog, lie flat on the ground to best show off your outfit's details – this functional Pocket Jumpsuit ($89.90) from Oysho contrasts perfectly with the wisps of fog.
Thanks to Jewel Changi's glass dome, there are also plenty of chances to play with light and shadow – this'll help greatly with photo composition.
Photography tip: Use the rule of thirds to position yourself and frame using leading lines.
Instagrammable spots in Jewel Changi
With streamlined architecture and flower fields, there's no doubt that Jewel Changi is every Instagrammer's dream. But as we all know your choice of outfit can make or break the shot.
There's no need to stress: besides photo-worthy backdrops, Jewel Changi also has an array of top fashion stores – most of them located close to each other at B1. Whether it's a tweed blazer or linen jumpsuit, you can easily pick up your dream outfit from one of their retail stores.
One recent opening we're most excited about is OYSHO, a fashion brand from Spain – and its first branch ever in Singapore is opening right in Jewel Changi!
From sneakers to sports bras, they've got a huge selection of sports gear.
With a wide range of gym wear, lingerie, and fashion pieces, the designs are equally stylish as they are affordable. Just check out their Instagram.
We love their sleepwear & loungewear range which looks oh-so-feminine in pastel greens and pinks.
And just look at this pair of cute pants that we tried out!
Fashion brands Massimo Dutti and ZARA have also made Jewel Changi their home. Fitness enthusiasts can look forward to an engaging HIIT session led by Roxanne Gan at Jewel Changi Airport Southway Garden Level 2 on 27th April. Register here – it's just $10 and fully redeemable at the store over the weekend and you'll bag home an OYSHO tote bag.
You'll receive a complimentary OYSHO or Massimo Dutti tote bag* with min. $100 nett spend and $200 nett spend respectively, exclusively at their new Jewel Changi stores.
*While stocks last.
From now till 12th May, UOB cardholders can enjoy the following promotions exclusively at the new Jewel Changi stores:
$10 voucher with min. spend $120 at ZARA Jewel Changi
$10 voucher with min. spend $100 at OYSHO
$20 voucher with min. spend $240 at Massimo Dutti
ZARA Jewel Changi
Unit number: B1-230 to 240
Massimo Dutti Jewel Changi
Unit number: B1-221 to 224
OYSHO Jewel Changi
Unit number: B1-225 to 227
---
This post was brought to you by Al-Futtaim Group.
Photo credit: Pichan Cruz.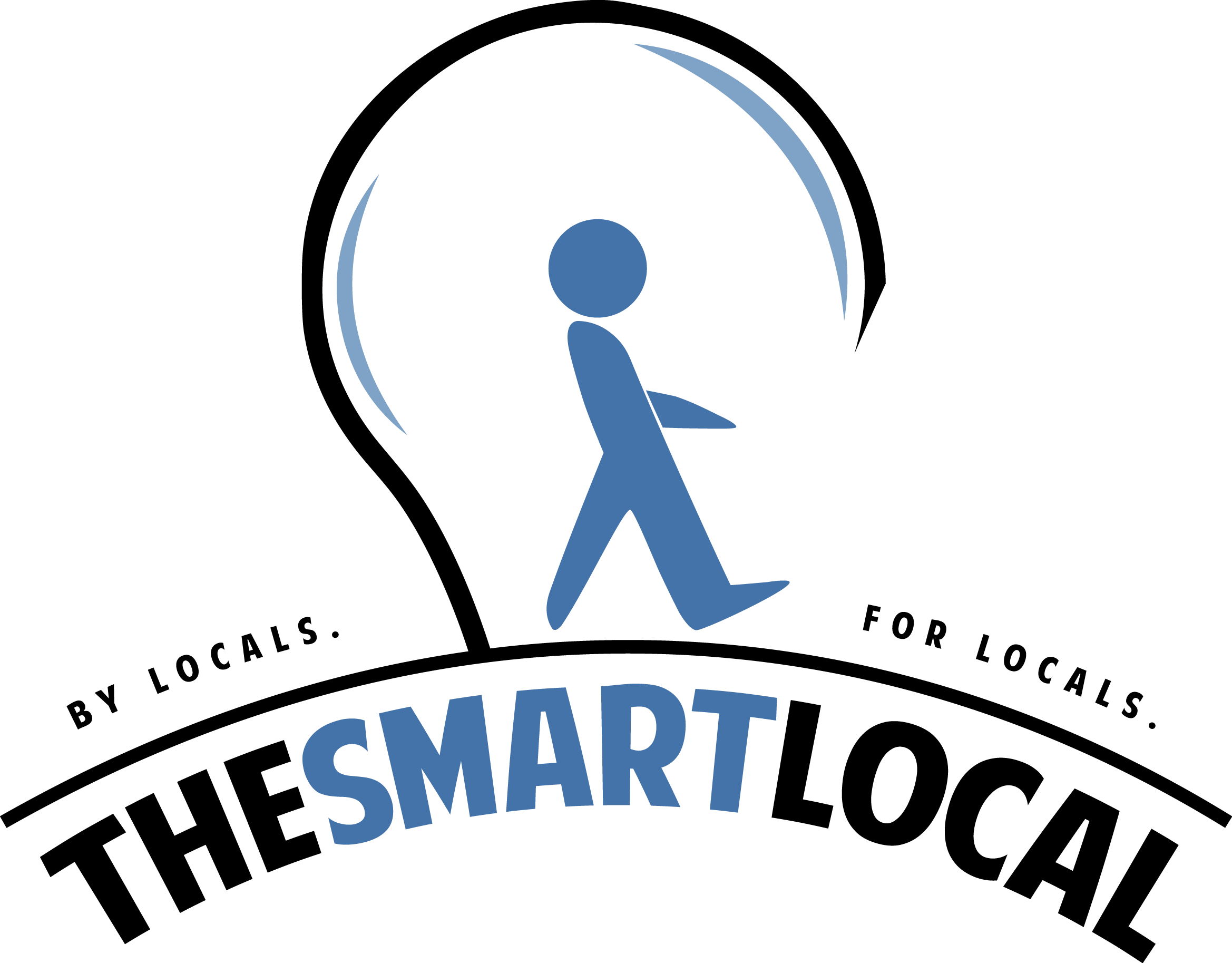 Drop us your email so you won't miss the latest news.