Indoor activities in Singapore 
---
There's no need to check the weather forecast. We'll predict it for ya: it'll either be scorching hot or raining. As much as we love mother nature for drying our clothes and providing us a healthy tan, the hot sun can really make one sweat. And not all us are willing to rock sweaty 'pit stains!
If you're looking for someplace sheltered to escape the heat or rain, there are loads of options in Singapore. Below are 50 indoor things to do in Singapore, sorted by activity type. That niam niam – or sticky – feeling can take a back seat today.
Find all these sorted by location on our Google My Maps.
---
– Group activity ideas – 
---
1. Play "Call of Duty" IRL at TactSim at HomeTeamNS Khatib
---
Gamers, unite. The TactSim at HomeTeamNS brings your video games to life with its indoor PvP airsoft arena. Once you've geared up, you'll be tasked with different missions that include defending your territory while avoiding getting "shot" by your opposing team. The place also has a target shooting range where you can flex your skills. 
---
2. Put your fivehead to the test at an escape room
---

Trapped escape room.
Here's a fun activity to do with the gang – trap yourselves in an enclosed room. If you still don't know where we're getting at, we're talking about visiting an escape room with your pals. From horror-themed rooms at Lost SG to horror-themed ones at Trapped SG, these escape rooms will put your friendship to the ultimate test. 
---
3. Play boardgames at a 24/7 game cafe
---

Image credit: @thesmartlocalsg via Instagram
It's the battle of the brains when you hang out at late night board game cafes – not only will  you be challenged by the game, you'll also have to fight off the sleepies as these cafes open till late. Places such as ME Cafe & Games have over 100 board games to choose from, and even has a mahjong table setup so you can go "dry swimming" till your heart's content. 
---
4. Take your party nights to a hidden arcade bar in AMK
---

Image adapted from: Major 99 via Facebook
Hands up if your favourite post-dinner activity includes karaoke and a couple of beers. Combining both items is Major 99, a lesser-known bar tucked away in the North. The place has 9 private karaoke rooms (from $75 for 3 hours) for you to serenade your friends at, as well as pool tables, beer pong, and darts to play. 
---
5. Try a new game out with your friends in a LAN shop
---

Image credit: Clique Gaming Cybercafe via Facebook
While there's always the option to video-call your friends from home, nothing quite beats gaming with your friends FTF. That's where gaming shops, or LAN shops, come into play. They let you and your pals play a myriad of games such as Valorant and Left 4 Dead 2 from just $2/hour – that's cheaper than a cup of BBT. 
---
6. Belt it out as if you're on X Factor till late at a karaoke studio
---

HaveFun Karaoke in Downtown East.
A national pastime in its own right, visiting a karaoke bar is a go-to indoor activity idea for the songbirds among us. From Teo Heng to K.Star Karaoke, we have plenty of options to choose from all across our little red dot. 
Night owls, remember this name: HaveFun Karaoke opens till late so aspiring Adeles don't have to begrudgingly hit the haystack early. They have heartland locations such as Pasir Ris, Yishun, and Toa Payoh, plus an outlet in Somerset 313 that opens till 5.30am.
Read more about karaoke bars in Singapore. 
---
– Thrilling things to do –
---
7. Floor the pedal at an indoor go-karting track on Sentosa
---
Floor the pedal and race your friends at HyperDrive, the only indoor go-karting track in Singapore. Aspiring Vin Disels are up for a 3-storey track with slopes, twists and turns. F1 dreams come true? You bet. It doesn't hurt that the neon lights make this look like a scene right out of Tron Legacy too.
Depending on whether you have a driver's license, you can go up to 30km/h or 50km/h. Kiddos also have the option of riding with papa or mama on a Dual Kart. Best of all, there's a leaderboard where you can compare your scores with your friends at the end. 
---
8. Throw axes, not hands at Axe Factor
---
Enjoy a cathartic release at Axe Factor where you can unleash your inner Thor, rain or shine. Ex-es, work woes, or GST hikes – no matter what your troubles may be, you can fling them towards the bullseye here. With any luck, you may look as cool as the TikTok-famous lumberjack. 
---
9. Whizz down the longest indoor slide in SG at Aqua Adventure
---
Aqua Adventure is a fully indoor waterpark so lightning warning alerts can't dampen the spirits. We're talking about the longest indoor water slide in Singapore, a pitch-back tube slide dubbed the Black Hole, and high element obstacle courses with water splashing about. 
Better news if you're a HomeTeamNS member as you'll enjoy $20 off public rates. Also check out these other water parks in Singapore to escape the heat. 
---
10. Face your fear of heights at Adventure HQ
---
If you love the adrenaline rush as much as we do extreme theme parks, bungee jumping, or even skydiving are guaranteed to be part of your bucket list. Well, add Adventure HQ at HomeTeamNS Khatib if you haven't already. 
Don't be fooled by the fact that it's indoors; the obstacles here are anything but mild. Experience free fall on their Parabolic Slide, or test your agility on a Ninja Warrior course. 9m-high rock climbing walls are also available for beginner and experienced climbers alike.
---
11. Go trigger happy (safely) & shoot zombies at NERF Action Xperience
---
NERF Action Xperience in Marina Square has more to it than meets the eye. While the entrance may resemble the average toy store, the attraction is home to a zombie-infested city you're tasked to clear, and capture the flag arenas where you can fire NERF darts at your friends. Timed challenges, ball pits, and obstacle courses – they have it all.
P.S. The darts are made of foam so no one's gonna walk out with painful bruises. Spend a whole day here – the larger the group, the more exciting your experience would be. Just make sure everyone's aged 7 and older!
---
12. Play life-sized pinball & go tube sliding at SuperPark  
---
Playing sports under the sun can be a bit much for some; thankfully SuperPark gets you moving with 20 electrifying activity stations, all in the comfort of some much-needed AC.
Lug a tyre-like tube upslope and zip down the Tube Slide, or scale a towering rock climbing wall with challenging sphere-shaped protrusions in The Detonator course. If traditional sports are more your thing, take on your friends 1-on-1 at the park's Street Basketball court. For a change, try your hand at the Superpinball, where you kick footballs up a ramp and into a hole to score points.  
---
– Museums, exhibitions & galleries – 
---
13. Face your fears at Science Centre's phobia-themed exhibition 
---
Spooky season can last all year round with Science Centre Singapore's Phobia²: The Science of Fear exhibition. There are interactive exhibits to test your mettle, if you manage to power through all of them without flinching
Expect to get jump-scared by spider sounds and creepy-looking clown mannequins. If you dread sitting for exams, there's also an exhibit for you complete with uniformly-spaced desks and chairs. If you're morbidly curious as to how it feels to get buried alive, wiggle into the onsite coffin; don't worry, you'll be able to exit whenever you'd like – I think. 
---
14. Travel back in time at the free-entry Singapore Discovery Centre
---

Image credit: Singapore Discovery Centre
If it's been eons since your last visit to the Singapore Discovery Centre, do consider planning a trip down. The place has received a complete makeover since 2020, and one attraction that's both eye-catching and informative is the Through the Lens of Time exhibit. You'll get a historical rundown on Singapore's past and you can even catch recent blockbusters at affordable prices. 
Also, do look out for the centre's seasonal events so that your visit here doesn't have to be a one-off. 
---
15. Let your pilot dreams take off at Boeing 737 Flight Experience
---

Image credit: @flightexperiencesg via Instagram
Ironically located under the Singapore Flyer, Flight Experience Singapore gives aspiring pilots a lil taste of what it might look like to take to the skies. Their flight simulators are encapsulated in a Boeing 737-800 cockpit replica for an authentic experience. 
You'll be put in the driver's seat as you learn about basic instrumentation and controls before conducting a successful take off and touch down. You'll get to immerse yourself in realistic screens that depict scenes similar to what pilots see, all without going through the trouble of obtaining a costly pilot's license.
---
16. Behold a miniature version of the CBD at Singapore City Gallery 
---

The Central Area Model is a 3D model that gets updated every 6 months to accurately reflect the CBD.
Image credit: URA
Everyone knows Singapore started off as a humble fishing village, but not many know what our Little Red Dot actually looked back then. If you'd like a visual representation of what Sir Stamford Raffles was cookin' back in the early 1800s, visit the Singapore City Gallery. 
Here, maps that recount the rapid development of Singapore are laid out for all to see. The gallery also implements high-tech projections, panoramic videos, and interactive touch screens to give even kids an in-depth, modern depiction of Singapore. 
In a similar vein, if you'd like to learn more about our nation's rich maritime history that funded the construction of this very skyline, drop by the Singapore Maritime Gallery instead. 
---
17. Find dinosaur fossils at NUS' lesser-known museum
---
Pay a visit to the Lee Kong Chian National History Museum if you want a change of pace from your typical visit to museums in Singapore. Situated in NUS – yes, the university – the museum contains over 2,000 specimens of both flora and fauna. 
However, it is the 3 enormous dinosaur fossils that steal all the limelight. These diplodocid sauropod fossils are 2-3 stories tall and really put into perspective the scale of these prehistoric creatures that used to roam the land. Just don't expect them to reanimate after office hours á la Night at the Museum.
---
18. Fiddle with cameras at the Vintage Camera Museum
---
Even at the doors of the Vintage Camera Museum, you'll aptly find tons of photo ops. The museum is the world's largest camera-shaped building. You'll find cameras of all shapes and sizes on display, from the massive 6m-long Mammoth Camera to tiny spy cameras that mimic cigarette lighters.
You can even get hands-on with some of the exhibits; vintage cameras are available for you to pick up and snap a couple of shots yourself.
Find more museums in Singapore to visit. 
---
– Date-worthy ideas – 
---
19. Show your chaotic good side by doing legal graffiti art at Heaven Spot 
---
If your devious duo are feeling a lil cheeky, head to Heaven Spot to legally vandalise huge canvases with your very own graffiti art. After you've put on your coveralls and gas mask, grab a can and go wild. There are 12 different colours to work with and appropriate rock music to jam out to, so don't hold back. 
This one's perfect even for those who're not too artistically inclined; there'll be helpful folks to teach you basic spray painting techniques. It's also indoors, so you won't have to worry about the weather ruining your masterpiece.
---
20. Enjoy a garden walk without getting sunburnt at CapitaSpring 
---
The next time you're out and about in the CBD and you're in need of some shade, take a detour to CapitaSpring.
Although the building is mainly used for corporate and residential purposes, curious passersby can roam the Green Oasis on floors 17-20 ; it's a 35m open air garden home to 38,000 plants from over 70 species. There's even a sky garden with views of the cityscape on the 51st floor that grows organic vegetables that supply restaurants in the building. 
The place is essentially a park minus the scorching sun. There are workstations fitted with charging ports scattered around, as well as winding paths that are great for post-lunch strolls. Speaking of food, Sol & Luna is a bistro nestled within the Green Oasis which serves up delicious European dishes to go along with the views you'll find up here.
---
21. Find hoppiness with your SO at a brewery tour
---

Image credit: Brass Lion Distillery via Google Maps
Sometimes a little bit of liquid courage will work wonders when it comes to breaking the ice. At the Brass Lion Distillery, not only can you get a swig of gin made in Singapore, you can also craft a bottle of your own creation. 
Much like the Tiger Brewery, the establishment offers a distillery tour that goes behind the scenes of a working distillery, and culminates in a flight of 3 of their signature brews. 
You can even have a go at making your own gin in a guided gin-making session. Alongside your ginstructor, pick out herbs and ingredients from the garden and start distilling in your mini copper pot still. Finally, personalise your bottle to bring home for all to try. 
---
22. Hide away from the rain at a hidden bar
---
First dates at coffee shops can be hella awkward once you run out of questions to ask each other. It'll help if you have some liquid courage, which you can get at any bar in Singapore. Or, kill 2 birds with 1 stone and impress your date by bringing them to a hidden bar such as Ume San 100. 
We'll let you in on the secret: you'll find the bar behind the row of vending machines on the 2nd floor of Fortune Centre. The izakaya-style bar specialises in umeshu – Japanese plum wine – which you can pair with bar bites such as chicken karaage and deep-fried gyoza skins with dips. 
The establishment is also open as a Ramen Bar from Mon-Fri 11.30am-2.30pm.
---
23. Cuddle up in a private room with Netflix on a rainy day 
---

Cosy Place.
Image credit: CozyPlace @ Jalan Besar via Google Maps
The next time your date tells you they know a spot, tell them you know a better one: a private room where you can hang out and maybe watch Netflix together. Before your mind starts to wander, no, these aren't hourly-rate hotels for you to cosy up in.
These rooms are lounges you can book for you and your date or group of friends to hang out at. Most offer a couch and smart TV for you to watch movies on, but ones such as 4Play at Farrer Park also include board games. Cosy Place also has dinner packages complete with fairy lights for special occasions. 
---
24. Indulge in cool displays & soft serves at the Museum of Ice Cream
---
Earn your chops as an Instagram boyfriend by bringing your date to the Museum of Ice Cream. The exhibition on the cold treat has 12 IG-worthy areas for photo-taking, including an all-pink retro diner and a large pool filled with sprinkles.
Your date doesn't end after taking a few hundred snaps of each other. You'll get to enjoy ice cream at the outdoor Dessert Bar. On the menu are waffles and ice cream that are made for sharing with a date.
---
25. Feel as if you're strolling through a faraway land at Gardens by the Bay
---
The unpredictable weather that Singapore has can make it difficult for nature lovers to plan an outdoor date. If you want nature but indoors, then Gardens by the Bay is your next best option, specifically the Flower Dome and Cloud Forest.
These climate-controlled greenhouses are cooled to 23˚C-25˚C to keep non-native plants alive. This means seasonal displays of flowering plants all year round, including tulips from the Netherlands and even cherry blossoms from Japan. The next time bae bugs you for an overseas trip to somewhere cold, scratch that vacation itch with a visit here first.
---
26. Create your own chocolate at Mr Bucket Chocolaterie
---
You don't have to wait for Valentine's Day to get your SO a box of chocolates. But instead of a generic one from a supermarket, take a trip to Mr Bucket Chocolaterie to make each other a personalised chocolate bar. You can pick your own toppings such as dried fruits, nuts, and pretzels, then have them mixed into a dark or oat milk chocolate base.
While you're here, give the chocolate factory a tour to see how chocolate is made from bean to bar. There's also a gift shop for you to pick up bonbons, buttons, and chocolate-covered fruits as souvenirs to bring home.
Address: 13 Dempsey Road, #01-03/04, Singapore 249674
Opening hours: Tue-Thu 11am-7pm | Fri-Sun 10am-10pm (Closed on Mondays)
Contact: Mr Bucket website
---
27. Go down where it's better at S.E.A. Aquarium 
---
If you want an opportunity to kiss the girl, what better place than under the sea or at least something quite like it? Darling, it's better down where it's wetter at the S.E.A. Aquarium. There are tanks upon tanks of fish and other sea creatures to marvel at here, including stingrays, jellyfish, and eels that'll make you say "that's a moray".
Extend your aquarium date to include dinner by making a reservation at Ocean Restaurant. You'll get to dine on fresh seafood dishes right next to the observation tank to catch sharks and other exotic fish swimming by.
---
28. Upgrade that 0.5 selfie at an affordable self-photo studio
---

123ChiCha.
So, you're not ready to soft launch your relationship on IG, but you want photographic evidence of your date. We've got the next best thing: a shoot at a self-photo studio. 90s kids will already be familiar with the concept of snapping your shots and waiting for a printout of your photos. You'll find these photobooths all over Singapore, including Fotoautomat at The Projector.
Then there are the studios such as 123ChiCha, which provides props and costumes, as well as themed rooms for you to take your photos in. But if you want to keep it simple, try out studios such as Photobytes, which provides a plain screen and a remote control shutter for you to take as many candid shots as you can within a time frame.
---
– Relaxing things to do – 
---
29. Relax in a Japan-style spa such as Joya Onsen Cafe
---
Every so often, we need a break. While there are plenty of self-care options available, you'll probably get an extra dose of zen when you wind down at an onsen spa in Singapore. On our radar is Jaya Onsen Cafe, where you can don yukatas and soak your worries away in a hot bath. Afterwards, wind down with some sushi and green tea at the onsite cafe. 
You can also head over to Yunomori Onsen for a relaxing massage, or Spa-1 for a Korean bathhouse experience. 
---
30. Tuck into a good read at a cosy book cafe
---

Image credit: @thebookcafesg via Instagram
Easily resembling a cosy living room, The Book Cafe is the perfect hideout for bookworms. Just pick a book off the shelves, and then melt into a sofa of your choice. The cafe serves coffee and all-day breakfasts such as eggs benedict and sausage with eggs, as well as a mix of Western and Asian mains to fuel your reading session. 
---
31. Visit one of Singapore's newer malls for a shopping spree 
---
Shopping malls are the ultimate go-to indoor activity. But, we're all guilty of heading over to the usual suspects: Orchard Road, Jewel Changi, VivoCity – you know them all at the back of your hand. Well, perhaps it's time to break out of your routine and check out one of the new malls in Singapore.

The Woodleigh Mall.
Heartland gems such as The Woodleigh Mall, Northshore Plaza, and GR.iD have either just opened or undergone revamps in the past couple of years. 
Check out our ultimate guide to shopping in Singapore while you're at it. 
---
32. "Teleport" your senses to Bangkok at Thai Supermarket
---
There's no need to buy a plane ticket or splurge on a hotel stay in Bangkok to experience Bangkok vibes. Just head over to Aperia Mall to browse the shelves of the Thai Supermarket – sans the hot sun and humidity you'd get on the city streets. 

Yes, you've seen it before – at its previous location at Golden Mile Complex.
Stock up on instant noodles and snacks from Thailand, or head over for lunch for some freshly made Thai food. Either way, it's said that 90% of the items here are from Thailand. Get a blow-out or a mani at one of the salons here while you're at it. 
---
33. Shut out the world & chill in peace at SG's only floating pod
---

Image credit: @palmavefloatclub via Instagram 
Work, life, the rush-hour crowds, the peak-hour lunch and dinner queues – life in Singapore can get overstimulating. Head over to Palm Avenue Float Club for a detox of your senses. You'll spend an hour floating in a saltwater bath that's heated and encapsulated in a pod. Your senses will be dulled, but rest assured that you'll emerge with a rejuvenated mind. 
We reckon this is best done as a solo indoor activity. Spend the rest of your self-care day doing these solo date ideas in Singapore.
---
34. Browse 30,000 books at the highly aesthetic Zall Bookstore 
---

Image credit: 卓爾书店 the zall bookstore
For those with an appreciation for literary works, spending a couple of hours at a bookstore is a no-brainer. Bonus points if it's one that's got the aesthetics to match. If that sounds like a perfect indoor activity, put Zall Bookstore on your radar. It's basically Wheelock Place's best hidden gem: think 2 storeys housing over 30,000 books plus a sleek minimalist interior. 
Don't just get a new read or two; take a breather at the onsite cafe, where you can grab a light bright or a cup of coffee. Or, admire some artworks at the small hidden gallery within the bookstore.
---
35. Suss out hidden staff canteens around Singapore
---
A day is well-spent when it involves 2 things: saving money and hidden gems. Get the best of both worlds at hidden staff canteens and food courts around Singapore. You can find them at nearly every corner of the island, including on Level 4 of IMM and the basement carpark of Gateway East.
With most dishes in these establishments costing well below $6 for a yummy and filling meal, canteen-hopping can be your new fully shaded weekend activity. 
---
36. Feel as if you're in Genting at Jewel Canopy Park
---
Jewel Canopy Park in Jewel Changi Airport may very well be the envy of anyone who's ever tried to maintain a garden in a fully air-conditioned home. The greenery that spans half of the mall's top floor rivals that of any outdoor nature park but does it all in a cool climate-controlled environment. 
There's plenty to see and do here, from mazes you can conquer, to nets you can walk and bounce on. Or, just stroll through the park and snap tonnes of photos with the floral displays, ponds, and sculptures. 
---
37. Pet kitties at a cat cafe from $9/hour
---

Truly Dolls Ragdoll Cattery, a Ragdoll cat cafe.
Spending an afternoon surrounded by cats will surely do wonders for anyone's mental health. That's probably the reason why there are a good number of cat cafes in Singapore. 
Pop by Wildflower Studio for a double-dose of wellness activities: art jamming and cats. Or, sip on coffee while playing with friendly rescued felines at The Cat Cafe. There's also Cat Paradise Cafe which has resident kitties that are up for adoption. 
As for dog lovers, we've got you covered with Chow Cute Cafe and What The Pug.
---
38. Pick up a new skill such as paper making at a unique craft workshop
---

Pleated bag workshop, anyone?
Look – some of us aim to make sure our free time is as productive as possible, and you can make your indoor activity an educational one, if you wanted to. From paper- and soap-making to ukelele customisation and silversmithing, there are tonnes of unique craft workshops in Singapore to learn a new thing or two. 
---
– Kid-friendly – 
---
39. Unleash your kids at an indoor playground
---
Your kids will thank you for this one. Every parent knows that indoor playgrounds are always going to be a "yes" with the kids. There are plenty of options in Singapore that allow them to unleash all their energy in air-conditioned comfort. Young kids can bounce off nearly every surface at classics such as Kiztopia and Pororo Park till they're exhausted.
---
40. Catch the latest blockbuster at the child-friendly Shaw Theatres Dreamers
---

Image credit: Shaw Theatres
Rainy weather and restless kids? No worries – wait it out with a movie at Shaw Theatres Dreamers at Jewel Changi Airport. This theatre is a kid's dream – colourful seats and bean bag loungers, plus a mini playground at the front. You'll be able to watch the latest kid-friendly movies in peace as junior (safely) tumbles around the cinema.
---
41. Transport yourself into another world at Headrock VR
---
Headrock VR doesn't just bring the action indoors; it brings you to a whole bunch of virtual worlds. They've got an array of unique VR activities besides your plain ol' zombie shooters. Think VR roller coasters, scaling a skyscraper, bouncing up and down a jungle canopy, and even water rafting – minus the sun and sweat. 
---
42. Go ham at the largest Timezone arcade in Singapore
---
Arcades are the evergreen activity that groups of friends can always fall back on whenever other plans go south. After all, they're inexpensive and entertaining. Not to mention, nothing can replace the rush from beating a claw machine or breaking the high score in basketball. 
While you're in town, don't miss out on the biggest Timezone arcade in SG at Orchard Xchange, with everything from classic games to carnival hits such as bumper cars. Heck, you can even play bowling here, or shoot zombies in a VR arena. How's that for a day out with the pals?
Read our guide to the best arcades in Singapore for classic games. 
---
43. Literally chill out at Snow City  
---
You won't be the first to wish that Singapore had 4 seasons – we wished the blistering heat was just a 3-month-long affair too. "Winter" awaits at Snow City Singapore year-round with a 60m-long snow slide to glide down in sub-zero temperatures. 
Chill out at the Ice Hotel Gallery, or top up to enjoy a shootout with your friends at a frosty shooting arena, or wreck havoc with a round of bumper cars on ice. 
---
– Sports & recreation – 
---
44. Gather your friends for badminton in an air-conditioned court
---
Even before Loh Kean Yew made it big, most of us already had some rackets and shuttlecocks stowed away in our storerooms. Put them to good use at Teamsport Arena Suntec with 20 courts to choose from, and most importantly of all, air-conditioning. Other cooled halls include OCBC Arena at Singapore Sports Hub. 

OCBC Arena at Singapore Sports Hub.
Of course, you can also find more affordable halls at onePA or ActiveSG. Whichever you pick, just be sure to book early as slots sell out quickly. Read our full guide to badminton courts in Singapore for when booking slots are released and other tips.
---
45. Go bouldering, gymming, or both at Ark Bloc
---

Image credit: @arcbloc via Instagram
Climb Central, BFF, and Project Send are names avid rock climbers will already be familiar with. Try Ark Bloc next – it's a lesser-known gym in Punggol with both bouldering walls and gym equipment. An all-access Ark Bloc day pass is priced from just $28/pass, or $168/10 passes – pretty worth it considering you're getting a 2-in-1 deal.
While there's no AC here, you'll find massive fans that provide great ventilation.
Read our full guide to rock climbing gyms in Singapore.
---
46. Whizz around on penny boards at SG's largest indoor skating rink
---

Image credit: Francis Yeo via Google Maps
You're in for a wheely good time at the Rink @ Punggol East, the largest indoor skating rink in Singapore. No worries if you're a complete greenhorn when it comes to skating equipment provided here. Plus, at a flat rate of $16/2 hours, you can switch between skateboards, pedal go-karts, and inline skates as many times as you want. 
---
47. Take a dip in a sheltered swimming pool
---

SAFRA members get to bring 3 guests in.
Choa Chu Kang-ians, you may be living in an ulu corner of Singapore but no one can throw shade, saying there's nothing to do there – not with SAFRA Choa Chu Kang around. A sheltered 50m infinity pool is just the tip of the iceberg with a bowling alley, indoor playground and fancy gym filling the facility.
P.S. Non-SAFRA members can instead spend time at some of these stunning public pools in Singapore. Indoor public pools include the one at Our Tampines Hub, with admission from just $1/adult.
---
48. Try all-weather archery under a highway at Salt and Light Archery
---
You don't need to be from District 12 of Panem to be able to shoot a straight arrow. Salt and Light Archery, also known as Slight, has classes that'll turn you into a skilled archer. For the commitment-phobic, they have affordable introductory classes you can sign up for, for 1 day only.
Also, did we mention that their West Coast outlet is located under a highway? Your session here can go on, rain or shine.
---
49. Escape the heat at Kallang Ice World, the only ice rink in SG
---

Image credit: @mckyho via Instagram
When it comes to escaping the heat, there's perhaps no better place to visit than an ice rink. 
Kallang Ice World is the only ice rink left in Singapore, after The Rink at Jurong closed down. Put on a pair of skates and whizz around as if you're a Disney character on ice. First timers, there's no shame in borrowing one of the adorable animal-themed support trainers available!
---
50.  Channel your inner Sherlocks at Kulnari Mystery Golf
---

Image credit: @am.crystal via Instagram
Kulnari Mystery Golf is your average 18-hole mini-golf game but with an added twist. Other than trying to score a hole-in-one, players are also tasked to solve a chilling murder mystery. In a 1920s-inspired vintage shophouse, channel your inner Sherlock to spot the hidden clues as you compete with your friends for the best game score.
Each game lasts 1-1.5 hours so hopefully, any rainy weather would clear by the time you're done. 
---
Relax far away from the sun with these indoor activities
---
Enjoying sun, sand, and sea may sound like a dream day out for some. But if the UV rays repel you like they would vampires, you don't have to worry about running out of things to do. These activities have zero dirt, zero sand, some air-conditioning, and a whole lot of fun – all across Singapore. 
For more mega lists of activity ideas:
---
Cover image adapted from: 卓爾书店 the zall bookstore, @flightexperiencesg via Instagram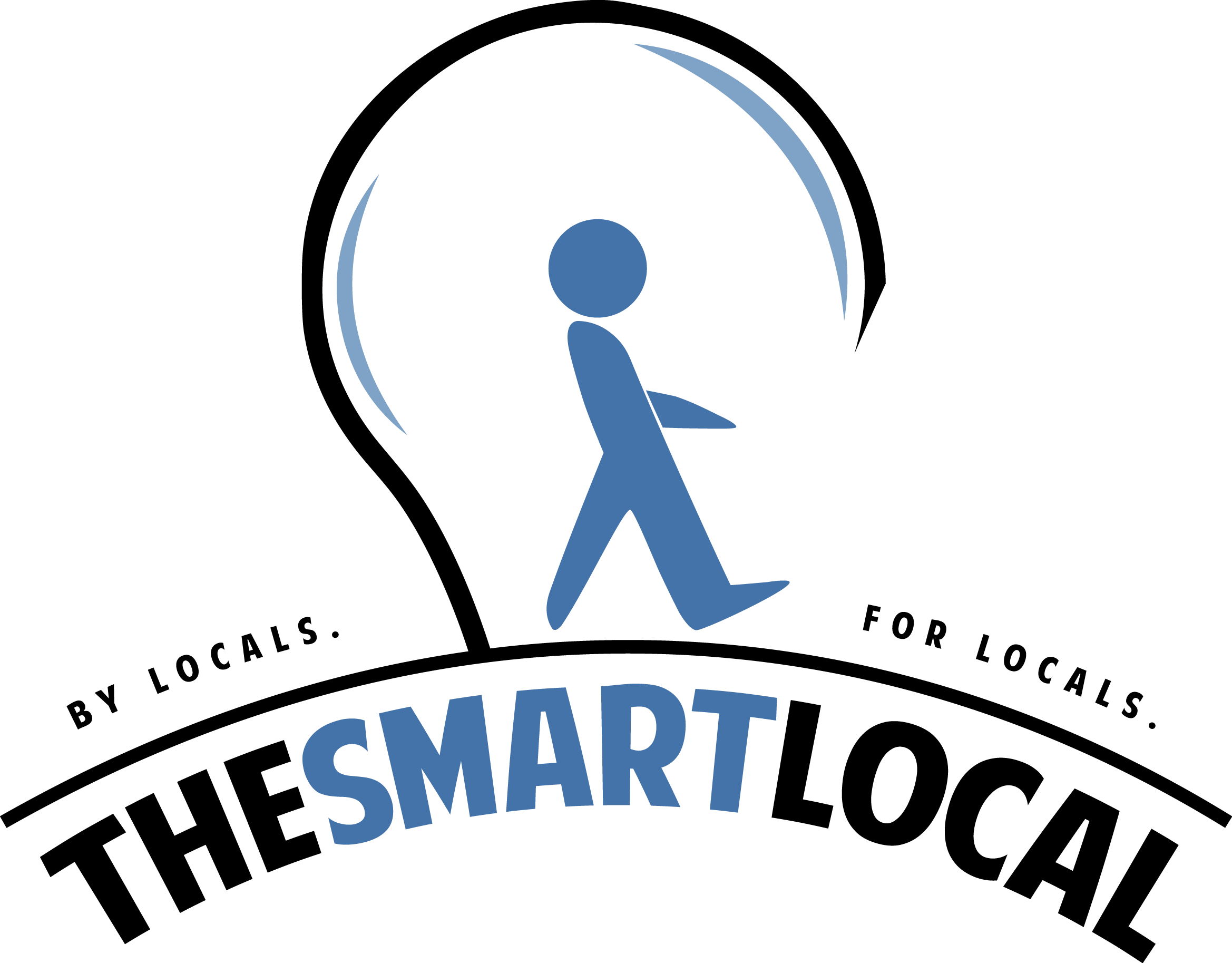 Drop us your email so you won't miss the latest news.