Thai Supermarket at Aperia Mall
---
When it was announced that Golden Mile Complex was closing, many were devastated about the fate of Singapore's very own "Little Thailand". After all, it was the go-to place to enjoy late-night mookata and shop for Thai groceries that you may not be able to find elsewhere. Yes, we're talking about the Thai Supermarket that was on the 2nd floor of the building.  
News flash: it's found a new home in Aperia Mall at Lavender. We went down for a first look and here's everything you can expect from this OG supermarket that has been around since 1985. 
---
Located on L1 of Aperia Mall
---
If you've been to the previous outlet at Golden Mile Complex, you would remember that the supermarket had a more old-school vibe – think dated interiors and harsh white lighting. 

Image adapted from: @thaisupermarketsg via Instagram
In contrast, the newly-revamped outlet at Aperia Mall has a more modern and youthful interior with soft, comfortable lighting which makes it look much more like the supermarkets you'll find today.
One of the first few things that'll catch your eye when you head over would be the iconic Tuk Tuk with the number "5001" on its car plate. It's actually an ode to the address of Golden Mile Complex on 5001 Beach Road. 
Standing at 6,000sqft, the new Thai Supermarket store is slightly smaller than its original 10,000sqft space at Golden Mile Complex. However, despite the downsize, you don't have to worry about the range of products being affected here.
In fact, you'll be able to find even more products here that you can't find elsewhere in SG, as 90% of their stock are Thai-manufactured items – compared to only 70% back in Golden Mile. There's no more need to stuff your luggage with your favourite Thai snacks on your way back from Bangkok – you can save luggage space for shopping instead. 
---
64-seat dining area serving Thai food & alcoholic drinks
---
Something new you can look forward to is the new dining area outside the supermarket, with a few tables where you can rest and refuel with some bites. Here, there are 4 Thai stalls offering dishes such as pad thai and boat noodles. 
---
Folks Collective – Thai-inspired lunch bowls from $9
---
One of which is Folks Collective, a vintage-inspired Thai restaurant and bar with an existing outlet in the CBD. Located in a small booth within the Thai Supermarket at Aperia, they serve seafood dishes such as Flower Crab Yum ($28) and Prawn Sashimi ($20). 
Alternatively, you can customise your own Thai Lunch Bowl (from $9). Each bowl comes with a choice of protein with options such as grilled chicken, pork collar, and steamed fish. 
You'll also get to choose 2 toppings like homemade kimchi or papaya salad and a base such as white rice – or top up for pineapple rice ($1) or cauliflower rice ($2). To finish it off, there's a selection of sauces like chilli jaew – a concoction featuring fish sauce and lime juice, and sriracha tomato for you to pick from. 

Tastes Like A Hangover ($59 for 1 litre, $158 for 3 litres) is a cocktail bucket consisting of Phraya Rum, Triple Sec, Lychee, Lime Soda, Citrus, and Thai Retro Candy. 
Those looking for a chill drinking place after work can also bookmark the happy hour promo here, which happens from 3pm-9pm on weekdays and all-day on the weekends. Prices start from $8 for housepour spirits – and there are other options such as house wines ($9.90), draught beers (from $8.90), and cocktails ($12). 
---
Slurp Noodle & Tea Bar – Boat noodles from $10.90
---
Lastly, you can't leave without trying the iconic Boat Noodle ($10.90) – with protein pork or beef protein options – at Slurp Noodle & Tea Bar. And while you're at it, try their Pad Thai ($11.90) or Pad Mama ($11.90) for some variety. 
Apart from their noodles, Slurp Noodle & Tea Bar also offers a selection of snacks if you're looking for a snack – we loved their Prawn Cakes ($8) and Trio Pork Platter ($32) – a combo of moo ping pork skewers and 2 different types of pork belly. 

The yaowarat buns are priced from $2.80, depending on which flavour you order.
There's also a Yùng Yùng outlet right here, known for its signature Thai-style yaowarat buns. If you're not familiar, they're basically toasted bread with fillings such as chocolate, egg custard, or sugar butter. 
---
Thai products to cart out at Thai Supermarket
---
Of course, we've saved the best for last. The whole point of going to a supermarket is to actually buy things, right? Here are some products at Thai Supermarket that you can keep an eye out for when you head down. 
---
Special flavours of Lays Chips
---
Lays is like the McDonald's of snacks – every country you go to, there are bound to be different flavours exclusive to the place. The Thai Supermarket at Aperia Mall has a variety of Lays flavours so you can look forward to seeing a new flavour every time you visit.

Hot Chilli Squid favour. 
Each packet of Lays is priced at $1.90 – and some flavours to add to your to-try list should be the Stir Fried Shrimp with Chilli & Garlic and Boat Noodles. 
---
Chang coffee-infused beer
---
With the 2 elephants on the logo, it isn't hard to roughly guess where Chang comes from. Apart from being one of the more popular Southeast Asian beers, Chang is also one of the more accessible ones in Singapore. If you've already tried the usual lager, this is one you need to grab, pronto. 
For those looking for both alcohol and coffee at the same time, Chang has this special coffee infused lager going at $4.20/can.
---
Seonmul soju
---
If you're not that much of a beer person, we recommend making a beeline for the soju bottles available at the Thai Supermarket instead. Don't let their design fool you, they're actually a product of Thailand and have some pretty interesting flavours – like Peach and Apple ($8.20), and Yogurt and Blueberry ($8.20). 
Compared to Jinro Soju which is sold at NTUC FairPrice for $13.02, this is definitely a steal.  
---
Keto meals
---
There's a misconception that Thai food is filled with unhealthy oils and fats – and boy, these Keto Noodles Kits (from $6.90) are out to prove you wrong. In case you're wondering, keto diets refer to diets that are high in healthy fats and low in carbohydrates, which makes this a healthier option for most people. 
You'll be able to find various flavours of these keto noodle kits – featuring zero carb noodles – such as green curry, and red curry. 
---
Instant pad thai
---
We're all familiar with the concept of instant noodles but instant pad thai? Not so much. Those who have sudden cravings for the iconic Thai noodle dish but don't want to spend the time and energy whipping it up in the kitchen can now look forward to instant pad thai options offered at Thai Supermarket. 
Each packet is priced at an affordable $2.90 and you can even choose between different spice levels. 
---
Soap bars
---
Apart from food and beverages, Thai Supermarket also has a selection of lifestyle products such as these bar soaps. Some rare finds include goat milk collagen soaps, known for their nutrient-packed and moisturising nature. 
You can also find soap made from coconut – which beauty fanatics would know is an ingredient used in many high-end beauty products. Well, the bar soaps here are priced at 3 for $1.30. Who says self-care has to be expensive? 
---
Bonus: Get a mani-pedi or haircut at the nearby nail & hair salons
---
Something else we love to do when in Thailand is to get fresh manicures at half the price back home. Well, your experience won't be complete without visit to the hair and nail salon, which are located right after the cashiers of the Thai Supermarket. 
Boo, Nails not only has cute pink interiors, but also a wide selection of nail polish colours to pick from. We spotted a few promotions that include gel express services with unlimited colours ($29) or designs ($49).
To make it even more worth it, grab your friend for a 1-for-1 nail extension promotion going at $199. Eyelash extension services are also available here, should you want a new set of flutters. 
For a fresh cut, head to Siam Salon. Prices start from $16 for a Ladies Wash & Blow and go up to $120 max for rebonding. They also offer perming, highlights, dye, and treatments. And it ain't just for the ladies too, Men Haircuts are priced at just $12.  
---
Drop by Thai Supermarket at Aperia Mall
---
Golden Mile Complex may be gone, but gems such as the Thai Supermarket and late-night eatery, Nana Thai – which has also moved to Aperia Mall – remain. The next time you're in the Kallang area, make sure you head down to check version 2.0 of this iconic supermarket at Aperia Mall. 
Address: 12 Kallang Avenue, #01-20 Aperia Mall, Singapore 339511
Opening hours: 10am-10pm, Daily
Contact: 8138 3715 | Thai Supermarket Instagram
For more things to do in Singapore:
---
Photography by Emilyn Cheng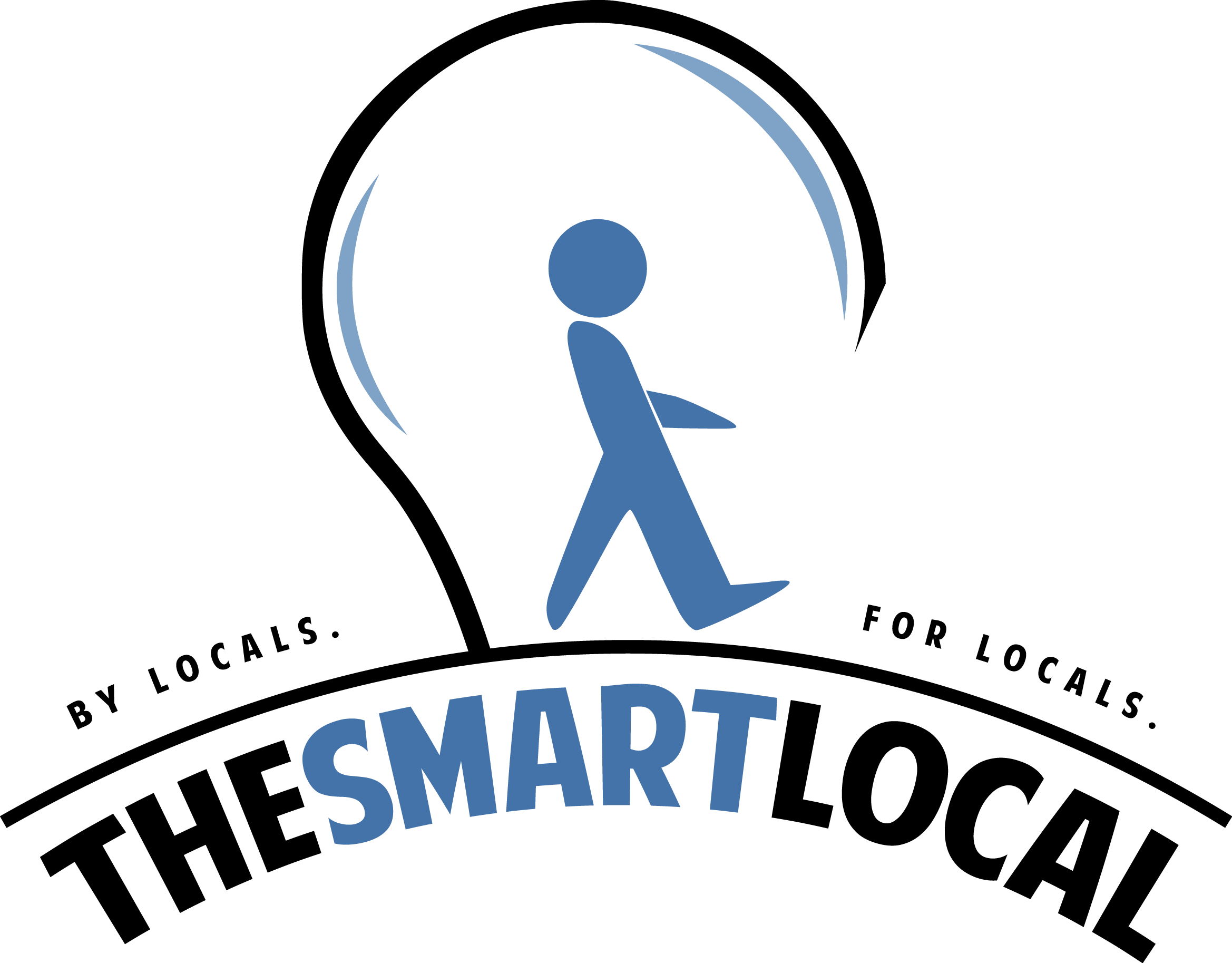 Drop us your email so you won't miss the latest news.