Staff canteens in Singapore
---
Think of staff canteens and you might imagine the cafeterias at tech companies that serve buffet breakfasts, lunches, and dinners – but only if you have a pass to prove you work there.
Not for this list though. These canteens, while meant for the employees working in the building, are open to the public too. From food courts in industrial parks to canteens in basements, here are 9 lesser-known food courts for cheap food:
---
1. Lava Food House Canteen at IMM
---
You probably already know IMM as the outlet mall to score deals and discounts on branded goods. What you may not know is that you can also snag food at affordable prices when you head up to Lava Food House Canteen located on the 4th floor.
You'll find mostly local Chinese food here, such as fish soup and chicken rice. But there is one stall, House of Fried Rice N Noodle, that sells Sichuan Chinese food too. Their best sellers include Zha Jiang Mian ($4) and Mala Pork Cutlet Noodles ($4.50), which are usually the first dishes to sell out for the day.
There's one halal option at Lava Food House Canteen – D'Bestari, which sells nasi padang as well as Malay kuehs and snacks such as curry puffs.
Address: 2 Jurong East Street 21, Level 4 IMM, Singapore 609601
Opening hours: Mon-Fri 7.30am-6pm | Sat 7.30am-4pm (Closed on Sundays)
---
2. Chit Chat & Makan Eating House at Gateway East
---
You wouldn't think at first glance that the razor-edged buildings that make up The Gateway would have a publicly accessible food court. But there's one right at the basement carpark of Gateway East.
It's easy to miss Chit Chat & Makan Eating House if you're coming from the carpark. But take the escalator down from the 1st floor of Gateway East and it'll lead you straight to the cafeteria. On first looks, it seems small with only a couple of stalls to choose from, but walk in and you'll find a larger seating area for about 150 diners.
From our visit and recommendations from people working in the building, the yong tau foo stall is a clear favourite for meals. Each piece goes for $0.60 each and there's a minimum order of 6 pieces. You can even opt to have the pieces fried and change the clear soup to a curry gravy for added flavour.
Address: 152 Beach Road, Basement 1 Gateway East, Singapore 189721
Opening hours: Mon-Fri 10.30am-3pm (Closed on Saturdays & Sundays)
---
3. Singtel Comcentre Canteen
---
The Singtel Comcentre is where you might go to recontract your phone line or test out the iPhone 14 Plus at the flagship store before making a purchase. It's also where you'll find a staff canteen in the basement of the building.
There's quite a variety here that includes Western, Indian, Malay, Chinese, and even vegetarian options. Plus, meals here are on the affordable side, considering its prime location near Somerset MRT. Prices range from $2.50 for a plate of fried carrot cake to $5.70 for chicken chop.
Long queues are always expected at the Malay Economic Rice stall that sells nasi padang. There's a transparent pricing system here, where each food item has its price clearly stated in a table, so there's no worry that you'll be shortchanged in your meal. Vegetable dishes are $0.90 per portion, while meats range from $1.20-$3.
Address: 31C Exeter Road, #B1-00 Singtel Comcentre, Singapore 239734
Opening hours: Mon-Fri 7.30am-6pm | Sat 7.30am-3pm (Closed on Sundays & Public Holidays)
Contact: 6868 3100
---
4. MOE Cafeteria at Ministry of Education HQ
---
Making healthier choices when eating out isn't always the easiest – unless you're dining at the MOE Cafeteria that's located within the Ministry of Education's headquarters at Buona Vista.
You'll find the healthier choice symbol at most stalls where there are options to order more veggies or brown rice instead of white rice for your meals. Dieters can even keep their calorie count in check, as each stall also lists out the calorie intake of each dish available.
Healthier food doesn't mean you're left with only bland alternatives if you're dining here. We saw snaking lines at the herbal soup stall, which sells dishes such as ABC Pork Ribs Soup ($4) and Watercress Pork Ribs Soup ($4).
Do note that you'll need to register yourself as a guest if you plan on visiting this staff canteen. You'll need to show your IC and provide a valid mobile phone number when doing so.
Address: 1 North Buona Vista Drive, Level 2 Ministry of Education Headquarters, Singapore 138675
Opening hours: Fri-Wed 10am-7pm | Thu 9am-7pm
---
5. Komoco Motors Cafeteria
---
If you've gone past Alexandra Road, you'll know that this area is known for its car showrooms that display the latest automobiles like electric vehicles and sedans. There aren't many places to go to for food here, but hidden in the showroom for Hyundai is the Komoco Motors Cafeteria.
There are only 2 stalls at this staff canteen – one that sells nasi padang, and the other that sells cai fan. Each one has a variety of dishes like curry chicken, assorted stir-fried vegetables, tofu, and eggs at affordable prices. A combi of 1 meat dish and 1 vegetable dish with rice will only set you back $2.80. Double the portion of meat and it's $4.80 for the whole plate.
The cai fan stall also sells daily specials for those who aren't in the mood for rice and dishes. When we visited, we saw fish & chips ($5.50), claypot rice ($4), and Singapore noodles ($4) on the menu. Diners there also told us that the stall occasionally sells desserts like green bean soup and tau suan.
Address: 254 Alexandra Road, Level 3 Komoco Motors, Singapore 159936
Opening hours: 9am-7pm, Daily
---
6. Thye Hwa Heng Canteen
---
Behind Paya Lebar MRT Station is an industrial park easily recognisable for its squat, red-brick warehouses and factories with blue roofs. It's inside one of these buildings that you'll find Thye Hwa Heng Canteen.
The kopitiam has a good mix of Chinese and Malay food, including ban mian (from $4), and lontong and mee rebus (from $3) that see long queues from the minute they open at 7am. You'll want to jump in line and wait it out though, as many of these stalls close soon after lunch.
There are still snacks like baos and chips available at the drink stall if you're looking for a midday treat. There are also plenty of good eats at the Indian food stall available throughout the day, which sells maggi goreng and biryani. The must-order according to various diners is the roti prata that's only $1/piece and comes with a saucer of fish curry.
Address: 29 Eunos Avenue 6, Thye Hwa Heng Canteen, Singapore 400029
Opening hours: Mon-Fri 7am-8.30pm | Sat 7am-8pm (Closed on Sundays)
Contact: 6747 9645
---
7. Northspring Cafe
---
Another industrial park hidden gem is Northspring Cafe located in Yishun. The small food court sees large crowds during lunch, as it's one of the few places to get a meal without having to venture too far from the business hub.

Image credit: Micah Lim Property and Places
Although the options for dining are limited, prices are relatively affordable even for the public at this cafeteria. A bowl of fishball noodles is only $3 and comes generously topped with fishballs, fishcakes, fried wonton, and minced meat.

Image credit: Jonathan Nagtalon
We hear the Top Corner Western Food stall garners a crowd whenever they're open. They're known for their classics like chicken cutlet ($5.50) and grilled fish fillet ($5.50). These are served with a side helping of salad, corn, and mashed potatoes or fries.
Address: 9 Yishun Industrial Street 1, Northspring Cafe, Singapore 761316
Opening hours: Mon-Fri 9.30am-4pm | Sat 9.30am-2pm (Closed on Sundays)
---
8. NTWU Canteens – 40 locations at bus interchanges & depot
---
If you're looking for a staff canteen that's perhaps more convenient to get to, your nearest one just might be at the bus interchange. NTWU Canteens are subsidised eating spots that mainly cater to public bus and train drivers. But they're also open to the public looking for a place to get a cheap meal.

NTWU Canteen at Yishun Bus Interchange.
Image credit: Pohboon Yeo
There are 40 such canteens located around Singapore, each one selling a similar variety of food, such as economic rice and noodles, and Malay noodle dishes at prices as low as $3 per meal.

NTWU Food Court at Hougang Bus Interchange.
Image adapted from: Heng Min Zhi
It's worth noting that these canteens prioritise bus captains who often only have a short break to eat before getting back to work. It's not uncommon for stall owners to bypass your orders even if you've been in the queue for longer.
Seats are also reserved for bus captains and no amount of tissue paper can chope your spot, especially during peak hour. It's best to dapao and eat outside the canteen so that workers can have a place to eat their meal comfortably.
Full list of NTWU Canteens locations.
---
9. Kallang Food Centre
---
This isn't a staff canteen but it's a lesser-known food court right smack in the middle of the Kallang Bahru industrial area.
Kallang Food Centre has a plethora of options that includes Thai food, chicken rice, cai fan, and even charcoal fish head steamboat. This is also where Singaporean actor and TV host Ben Yeo has set up his Japanese izakaya-style hawker SG Umami that sells pizzas and seafood-laden ramen.

SG Umami.
Image credit: @sgumami_official
You can pair your meals with beer and cocktails, which you can get from the drinks stall. Drop by during happy hour from 4.30pm-6.30pm and you'll be able to get pints at $6.80 each. For added chill vibes after work, come on Fridays to Saturdays, where there are live bands and DJs playing music throughout the night.
Address: 5 Kallang Place, Kallang Food Centre, Singapore 339152
Opening hours: 6am-12am, Daily
Contact: 9151 0121 | Kallang Food Centre Facebook
---
Staff canteens for affordable food
---
The next time you're left wondering where to eat in an industrial park or office building, check back on this list to see if there's a staff canteen nearby. These places aren't just open to the public, they're also an economical option to ordering food delivery or eating out at a restaurant.
For more places to eat:
---
Cover image adapted from: Pohboon Yeo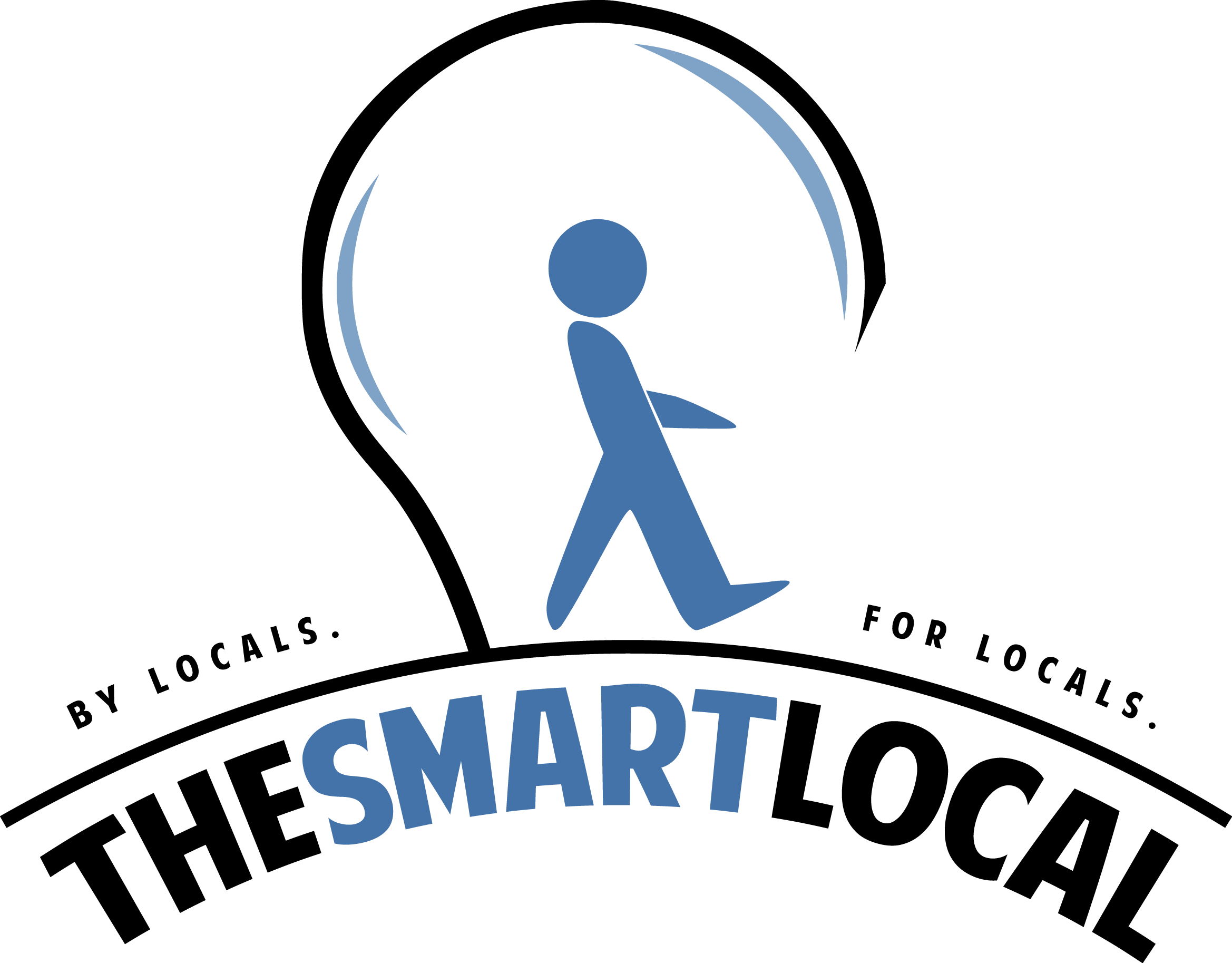 Drop us your email so you won't miss the latest news.