IMM at Jurong East – Largest outlet mall in Singapore
---
Whether you're looking for apparel, accessories or even home and living items, you can rest assured that they can be found somewhere within IMM – a sprawling shopping hub housing over 100 outlet stores. And because it's the largest outlet mall in Singapore, you can not only shop more but save more as well, all under one roof for maximum convenience. 
You don't have to worry about compromising on quality when paying a lower price over here, as all the brands are authentic and the real deal. Here are some of the highlights you can expect at the Westside gem, well worth a visit no matter where in the island you reside:
---
Outlet shopping for fashion, beauty & wellness products
---
There's a reason why IMM is at the tip of everyone's tongues when you mention shopping for authentic branded goods at the most competitive rates. Forget travelling abroad to secure tax-free purchases or to take advantage of exchange rates, this mall houses outlet stores where you can get the goods at heavily slashed prices.
---
Classy bags & glamorous jewellery from luxury brands
---
Whether you're a self-proclaimed material gworl or not, the luxury outlets at IMM will be well worth a visit. It's not just about discounts either, some of the outlet stores here carry exclusive products which you won't find anywhere else in Singapore.

The Nioble L tote and Niobe Micro Tote, each going at a 40% discount. 
Take for example FURLA Outlet (#01-122), where you can find outlet-exclusives like the Nioble L tote at $525 (U.P. $875) and the Nioble Micro tote at $321 (U.P. $535).  

Signature Blocking Morgan Square Crossbody (left) and the Elias Belt Bag in Signature (right). 
IMM is also home to Coach Outlet (#01-103A/104 & #02-08), offering bags at up to 50% off. We found the Signature Blocking Morgan Square Crossbody at $453.25 (U.P. $925) and the Elias Belt Bag in Signature at $389.55 (U.P $795). 

Regular Gabine bag ($69.90) and Gabine Chain-Link Card Holder ($29.90). 
Fans of the local brand CHARLES & KEITH Outlet (#02-13) can look forward to their range of Gabine bags, including the mini ones which are too cute to handle. They're perfect for travelling light while storing your on-the-go essentials like keys, some credit cards, and your handy earphones.
Meanwhile, those looking for some extra bling can head down to the PANDORA Outlet (#01-124B) and SWAROVSKI Outlet (#01-103) to shop their latest collection of bracelets, necklaces, and rings. If you happen to be looking for solid yellow gold jewellery with a traditional twist, there's a Poh Heng Jewellery (#01-25) store at IMM too. 
---
A selection of kicks from comfy Crocs to heavy duty boots
---

The Classic Crocs Sandal is available in 3 colours – pink, black, and white. 
To get things kick-started for the shoes section, there's a Crocs Outlet Shop (#02-44) store offering a 20% discount* for their Classic Crocs Sandal or Slide at $35.96 (U.P. $44.95) in black and white colours, excluding pink. On top of that, you can also customise them however you'd like with their wide variety of Jibbitz charms.
Meanwhile, if you're on the prowl some heavy duty kicks, make sure to swing by Timberland Outlet (#01-02/03/04).
---
Clothes for any occasion, be it formal or casual
---
Looking for something formal? IMM has a G2000 Outlet (#01-73) for all your office 'fit needs, be it a dapper dress shirt for the gentleman or blouse and blazer combos for the girl bosses out there. Just a casual pair of jeans and a chic t-shirt will do? There's a Levi's Outlet (#01-08/09/10) as well. 

Image credit: IMM
IMM also houses Hush Puppies Outlet (#01-61/62) which offers a wide range of smart casual apparel and innerwear for both men and women.
If you're looking for the perfect gift for a man in your life, be it your partner, dad, or brother, Benjamin Barker Outlet (#01-72) would be perfect. Here's where you can find a good mix of classy suits or something that's more appropriate for everyday wear, while still having an undeniable touch of sophistication. 
They're having a promo from now till 10th September 2023, where you can mix and match your favourite pieces to maximise your savings. For instance, the Benjamin Barker's Navy Stripe Logo Polo Tee (U.P. $79.90) is going at a 30% discount when you buy 1, or $90 if you grab 2 pieces together. 

90s Straight Cut jeans from the Women's section. 
Fans of Calvin Klein Outlet (#01-120) can also look forward to price reductions of up to 80%. Apart from their 90s Straight Cut jeans, you'll be able to find slim, taper, and straight cut jeans too. They also offer a wide range of sweaters, shirts, and sportswear for you to browse through as well, meaning you can get your entire wardrobe refresh sorted here. 
---
Well-known sportswear brands with customisation options from $8
---
If you're looking for a source of motivation to get into the habit of exercising, hop on over to IMM's range of renowned sportswear brand outlets. Some of the choices are none other than fan favourites, adidas Outlet (#02-14/15/16) and FILA Outlet (#02-01). 

Image credit: Nike
Aside from shopping for their favourite Nike products, fans can also personalise a selected t-shirt purchased at the Nike Unite IMM (#02-50) store. Choose between printing 2 decals from the Nike Heritage Collection or printing a maximum of 6 letters and 2 numbers on your chosen shirt for just $8. Pins and charms also start from $8 each. 
---
Children's clothing, from dressy options to trendy everyday wear
---
There's no lack of options for the kiddos as well. The bloomB Outlet (#02-57) at IMM offers a variety of children's clothes for any occasion – be it casual, slightly dressed up for parties, or all-out formal if you're attending a special event with your little one in tow. 
For more children's wear that's suited for formal occasions, head on to classy joints like Chateau de Sable Outlet (#02-54) and Gingersnaps Outlet (#02-45) – which also stocks everyday outfits. Meanwhile, if it's trendy everyday outfits that you seek, look no further than Cotton On Kids Outlet (#01-33). 
---
Wide selection of skincare products, makeup & pampering goods
---
Shop for a variety of scents, skincare, and makeup products from beloved brands such as Estée Lauder and Clinique at The Cosmetics Company Store (#02-36). Fans of Jo Malone London can also grab their Wild Bluebell Diffuser for $60 instead of the usual $166 here. Talk about major savings!
Make your way to the Novela Outlet (#02-41) to indulge in an array of fragrances, skincare goodies, and make-up must-haves. Meanwhile, Bath & Body Works by BuyBye Valiram Fashion Outlet (#01-106) is where you can pick up a variety of body care and home fragrances to give both yourself and your living space that TLC.  
---
Home & furnishing stores for new appliances & furniture
---
By now, it's clear that IMM is a treasure trove of bargain finds, all from legit brands with quality you know you can trust. Fashion and beauty steals aren't the only savings you can expect though, as IMM also has a reputation for being the go-to for affordable home fixtures and furniture.
Soon-to-be homeowners or existing ones in need of a home revamp can seek out home fixture and renovation stores such as Hoe Kee (#03-08) and Sim Siang Choon (#03-10), which offer a variety of bathroom and kitchen fittings. 
Those looking for new furniture can consider Red Apple (#03-19) which offers custom, bespoke pieces to give your abode that unique aesthetic. If you just want to jazz up your bedroom, Linen Gallery Outlet (#02-65) sells quality sheets that are made from breathable materials such as cotton or bamboo. Perfect for Singapore's toasty climate, ensuring you'll get a cooling night's sleep.
---
Wide variety of food choices including international cuisine
---
With all that shopping, it's no wonder that you'll work up an appetite. Well, not to worry, as you can treat yourself to a wide variety of food any time. For convenient bites and refreshments on the go, head to the sprawling collection of food kiosks at Level 1, where you can find treats from the likes of Krispy Kreme (#01-K06) and Mr. Coconut (#01-K05). 
If you're hankering for a proper sit-down meal instead, there are international delights like Bali Thai (#01-21) and Seoul Garden Hotpot (#01-112). For a taste of Japan, choose from Chanko Oden (#01-K11) – a takeaway Japanese kiosk – or Yakiniku Shokudo (#02-53), where you can savour tender meats freshly grilled at your table. 
---
Shop at IMM Outlet Mall to score major savings
---
For even more savings galore, don't miss out on the Giant Supermarket (#01-100). It essentially doubles as a huge department store, offering a large selection of appliances, clothes, and even bicycles at super affordable prices. 
In an economic climate where inflation is on the rise and GST is increasing, a smart way to thrive financially would be through maximising your savings. This does not mean you have to refrain from shopping or pampering yourself though. The advantage of outlet stores is that you can get what you want at lower prices without compromising on the quality. 
As part of IMM's Shop, Eat & Glow promo from now till 10th September 2023, all shoppers who spend $60 in a single receipt from one of the following categories – Shop, Eat, and Glow – will receive a $5 eCapitaVoucher. 
The top spender for each category will receive a $100 eCapitaVoucher and the top spender across all categories will receive a $500 eCapitaVoucher. Take note that expenditure from the above categories and stores will qualify, with the exception of Giant supermarket.
So not only will you be getting major savings at the largest outlet mall in Singapore, you'll even get a chance to snag some mall vouchers for even more retail therapy in future. How's that for an incentive to treat yourself while remaining financially responsible? Have fun and shop away. 
Address: 2 Jurong East Street 21, Singapore 609601
Opening hours: 10am-10pm, Daily
Contact: 6665 8268
Nearest MRT station: Jurong East
---
This post was brought to you by CapitaLand.
Photography by Gavin Chua.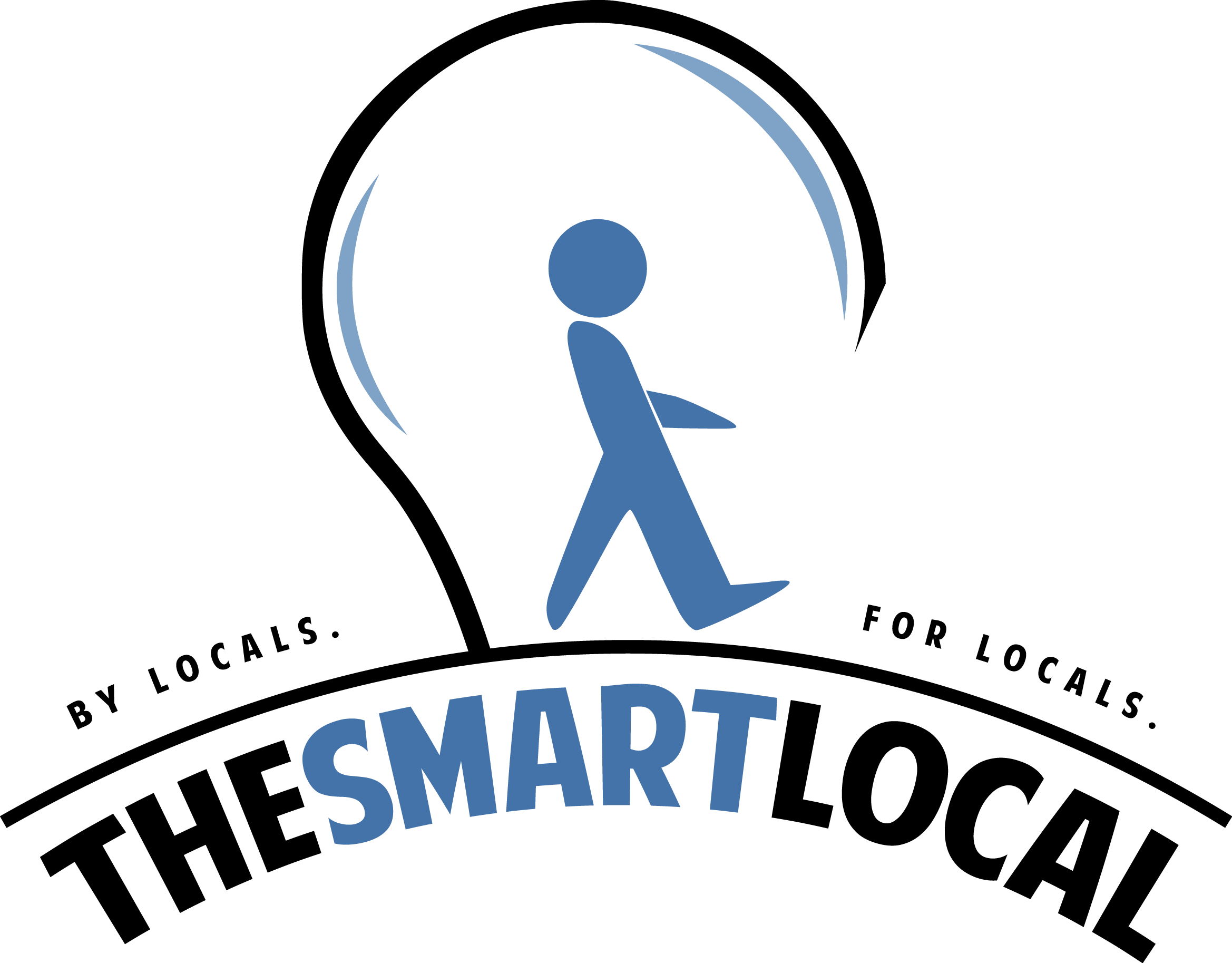 Drop us your email so you won't miss the latest news.